Ten Percent of teenagers in a West Texas migrant camp have tested positive for COVID-19, and at least one child has had to be hospitalized.
The immigration camp, which is located in Midland, Texas, was opened by President Joe Biden's administration to temporarily house children who have crossed the Southern U.S. border.
But after just four days of operation, the camp will no longer take in more teenagers over safety issues and rising virus concerns, the Associated Press reported Friday.
Among other issues that the camp has faced include a lack of a Spanish-speaking faculty—despite the fact that the migrant teenagers are overwhelmingly coming from Central America—as well as a lack of supplies for migrants.
One official told the Associated Press that bringing in migrant teenagers to the camp before it was fully prepared, "was kind of like building a plane as it's taking off."
U.S. Health and Human Services notified local officials in Midland on Wednesday that the camp has no plans to bring more teenagers to its site. By Wednesday, there were still 485 youths there, of which 53 had tested positive for COVID-19.
For more reporting from Newsweek's Katherine Fung, see below:
According to U.S. Customs and Border Protection, the number of unaccompanied children crossing the border increased 63 percent in February. The agency reported 9,297 arrivals of these minors last month. A CBP official confirmed to Newsweek that this number is up 96 percent from the same time last year.
Under immigration law, the government cannot deport children as quickly as migrant adults or families, who are mostly sent back to Mexico as a result of coronavirus regulations. Because of the additional danger migrant children face, such as an abusive parent, they must be given the opportunity to apply for asylum.
However, the growing number of minors arriving at the Southern border has become a challenge for both his administration, which is trying to uphold the policy decision, and Border Patrol agents, who are rushing to find needed resources.
On Tuesday, CBS News reported that more than 13,000 unaccompanied migrant children were in U.S. custody. The mass of minors has overwhelmed Border Patrol facilities, which have been scrambling to find beds and shelter, especially since the shelters had been operating at reduced capacity because of the pandemic.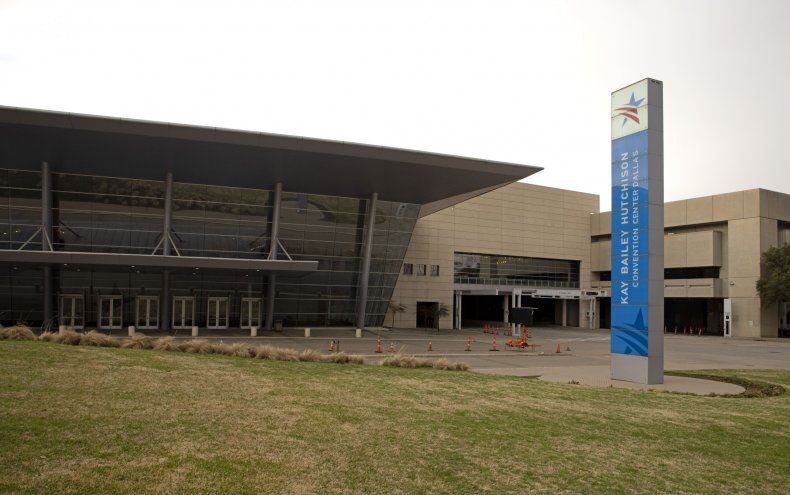 For more reporting from the Associated Press, see below:
Biden's administration has been sharply criticized for its response to a surge in crossings of unaccompanied immigrant children. As roughly 4,500 children wait in Border Patrol facilities unequipped for long-term detention, with some sleeping on floors, HHS has rushed to open holding sites across the country and tried to expedite its processes for releasing children in custody.
HHS has turned to the American Red Cross to care for teenagers in both Midland and Dallas, a departure from the standard practice of having paid, trained staff watch over youths. Red Cross volunteers sit outside portable trailers in Midland to monitor the teenagers staying inside. Staff from HHS and the U.S. Public Health Service are also at both sites.
In a statement earlier this week, HHS said it was rushing to get children out of Border Patrol custody and that emergency sites "will provide a safer and less over-crowded environment where children are cared for and processed as quickly as possible."
The Red Cross says its volunteers in Midland and Dallas "have received intensive training in sheltering operations and COVID-19 safety" and that they had all undergone background checks. The agency declined to say how many hours of training each volunteer had received.