The 10 Standout Performers in Wes Anderson's 'The French Dispatch'
Wes Anderson has yet again assembled an incredibly strong ensemble cast for his latest movie The French Dispatch, which is out in theaters now.
He's recruited frequent collaborators like Bill Murray, Owen Wilson and Tilda Swinton to star, while names like Timothée Chalamet and Jeffrey Wright work with the filmmaker for the first time. The full title for the movie is The French Dispatch of the Liberty, Kansas Evening Sun, and follows an American magazine based in France.
With dozens of familiar names appearing on the cast list, there's plenty of stand-out performances and we've chosen 10 to look out for in The French Dispatch. It's hard to choose just 10 to highlight so there's a special mention section following the list if your favorite didn't make it into the top 10 .
Bill Murray - Arthur Howitzer Jr.
As often is the case with Wes Anderson's movies, Murray plays a central pivotal role.
Starring as the creator and editor of The French Dispatch magazine, Arthur Howitzer Jr., his character is said to be based on Harold Ross, the co-founder of The New Yorker. Murray filmed his part in just two days but is ever-present in The French Dispatch, drifting from scene to scene with a serene aura that at this point feels synonymous with Anderson's filmmaking.
Tilda Swinton - J.K.L. Berensen
Swinton plays the writer J.K.L. Berenson and serves as the unofficial narrator for the movie's first set piece-come-article The Concrete Masterpiece. Much of her screen time is spent in exposition, giving a presentation to a captivated audience.
Her shocking punchlines are delivered with oomph and an unflappable demeanor makes her a unique presence.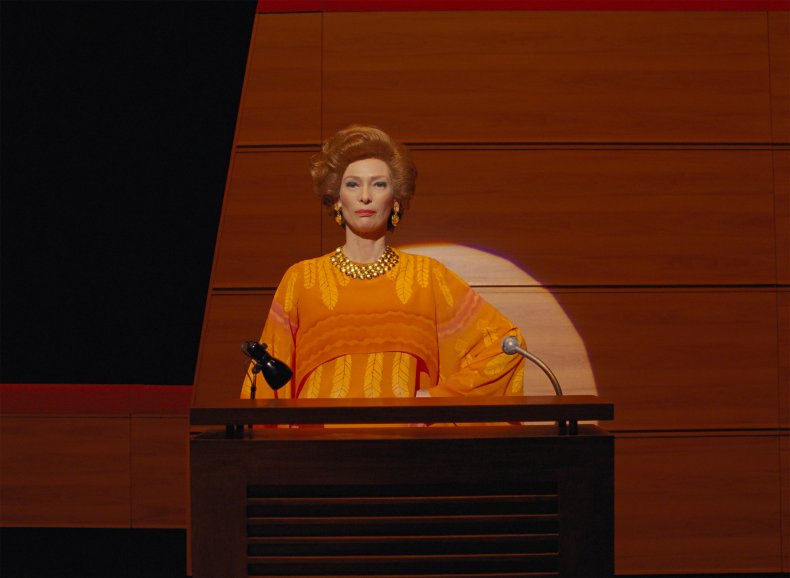 Léa Seydoux - Simone
Seydoux arrives on screen in striking fashion, posing as a life model for incarcerated genius Moses (Del Toro). Her character quickly develops into a fierce rule enforcer, as she is also the prison guard who keeps her lover in check.
Seydoux combines authority with compassion in her role as Simone, and displays her physical comedy in a memorable sequence which involves her posing naked in progressively challenging positions.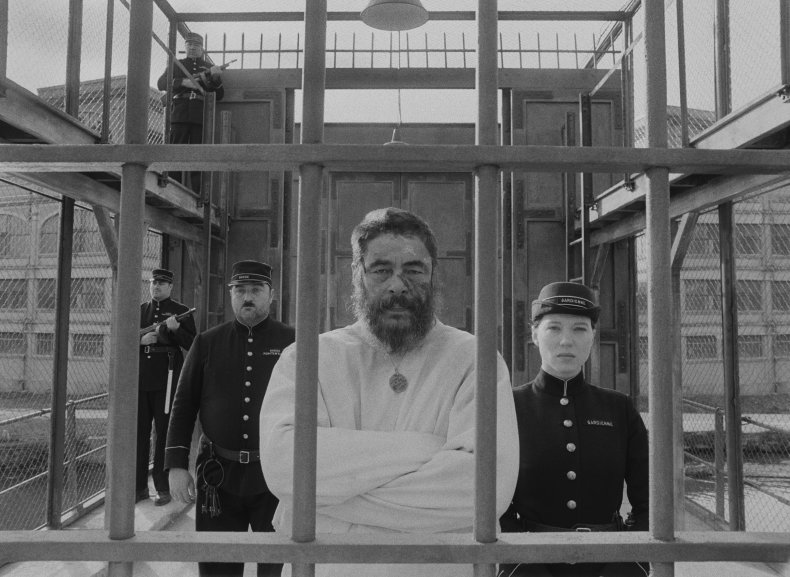 Benicio del Toro - Moses Rosenthaler
Described by co-star Seydoux as a "big teddy bear," it's an accurate description as his character Moses is a beautiful artist but a murderous criminal.
Del Toro's character astounds those around him and his growl adds a menacing growl which keeps everyone on their haunches while trying to use him for his talent.
Adrien Brody - Julian Cadazio
Brody plays the quick-talking art dealer Julian Cadazio who becomes enthralled by Moses' work. Brody ups the tempo and brings a stubborn energy to his character and delivers several unexpected lines of almost nonsensical dialogue that will surely prompt laughter from audiences.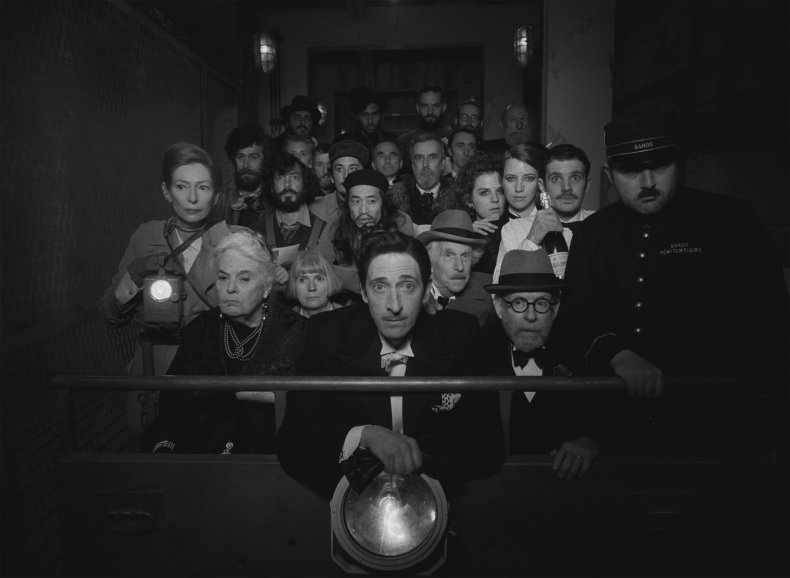 Timothée Chalamet - Zeffirelli
Though it is Chalamet's first time working with Wes Anderson, he appears to be born for the tone and style of this type of movie.
Leading a student revolution, Zeffirelli endures quite the arc as he begins life as a boy who is "shy about my new muscles" to a Lothario, to a devoted boyfriend by the end. All the while during this personal journey, he stares down the French authorities as he and his young army revolt.
Frances McDormand - Lucinda Krementz
You don't expect anything less than a five-star performance from four-time Oscar winner Frances McDormand and she doesn't disappoint here.
As Lucinda Krementz, another straight-talking journalist, she tries to balance being a fly on the wall with being a master puppeteer who can't help but get involved in Zeffirelli's struggling revolution and his pesky manifesto.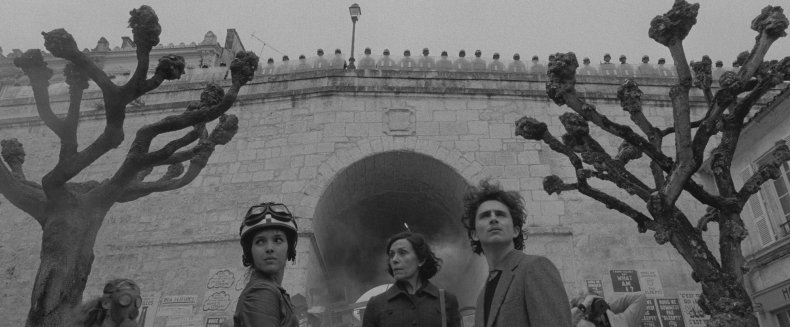 Jeffrey Wright - Roebuck Wright
Wright brings his elegance and poise to The French Dispatch as Roebuck Wright, a character reminiscent of James Baldwin and A.J. Liebling, according to The New Yorker.
Within his own article The Private Dining Room of the Police Commissioner, he takes audiences on a rip-roaring ride through the streets of France. As his editor points out to him, it was supposed to be an article about food.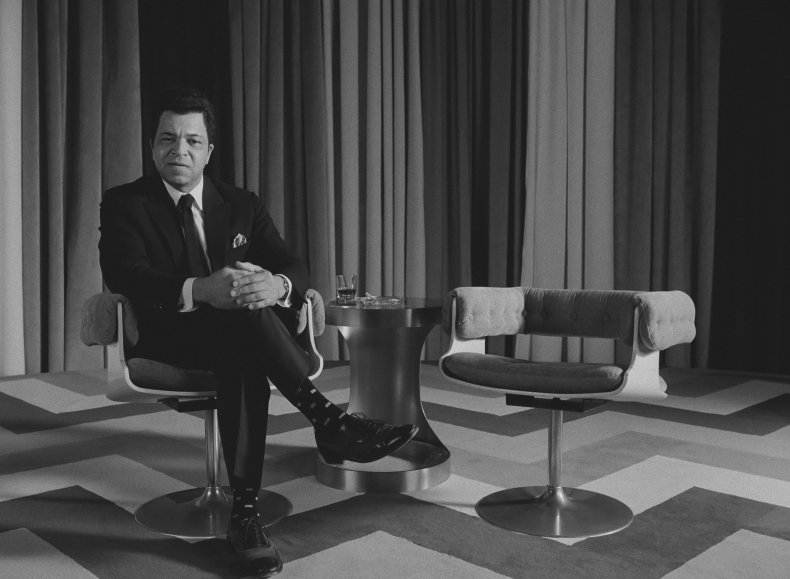 Edward Norton - The Chauffeur
Norton returns to Anderson's universe in a more villainous role than we're used to. The Chauffeur is a kidnapper who moves around like a classic cartoon villain—before becoming one. His dastardly plot to take the Commissaire's son is played for laughs but Norton's commitment to the bit makes us question what he's capable of.
Winston Ait Hellal - Gigi
Gigi plays the victim of the aforementioned kidnapping plot. Young actor Hellal plays the role with a rambunctious attitude and an innocent soul. Add Gigi to the list of memorable child characters from Anderson movies alongside Zero in The Grand Budapest Hotel, and Sam and Suzy in Moonrise Kingdom.
Special Mentions
While each of the listed actors shine, they're not the only ones who'll leave an impression on viewers of The French Dispatch.
Owen Wilson's bicycle tour remains memorable for its filmmaking techniques, Liev Schreiber keeps things moving as a classic talk show host, and Stephen Park delivers his few lines of dialogue expertly as a police officer-turned-master chef.
French actress Lyna Khoudri proves a worthy adversary to her on-screen boyfriend Chalamet in the second story, Revisions of a Manifesto.
Catch all of their performances in The French Dispatch, out exclusively in movie theaters now.