California Wildfires: 1,000 Homes Destroyed as Governor Warns It Will Only Get Worse in the Next 5 Years
California Governor Jerry Brown has warned residents "we're in uncharted territory" as wildfires continue to ravage the state.
It's estimated more than 1,000 homes have been razed by flames this summer, and new fires continue to ignite. Just one month into the financial year, California has spent more than one-quarter of its fire response budget, Mike Mohler, spokesman for the California Department of Forestry and Fire Protection told the New York Post.
The governor pledged that whatever resources are needed, "we're putting them there." "We're being surprised," Brown said. "Every year is teaching the fire authorities new lessons. We're in uncharted territory."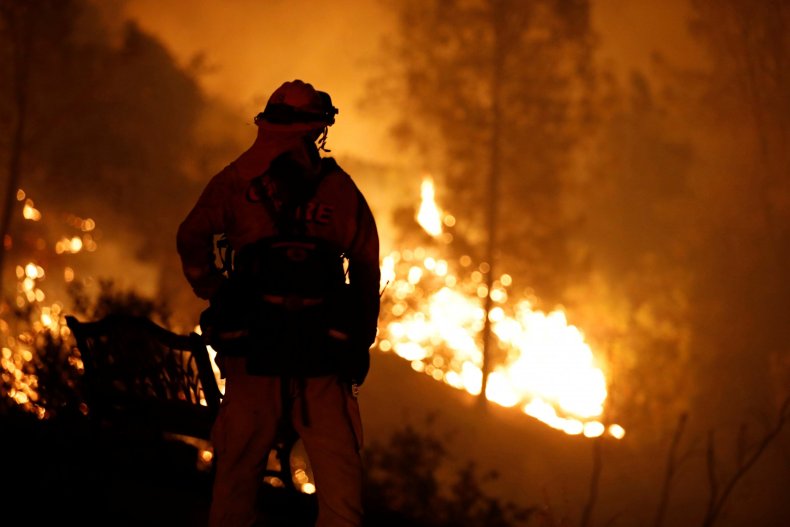 According to the Los Angeles Times, more than 13,000 firefighters have been sent to tackle the 16 blazes raging across the state. About 32,000 residents have been removed from their homes, and 320,000 acres of land have been torched.
Brown said staff are doing everything they can. "Nature is very powerful," he said. "We're not on the side of nature. We're fighting nature with the amount of material we're putting in the environment, and that material traps heat. And the heat fosters fires.
"The more serious predictions of warming and fires to occur later in the century, 2040, or 2050, they're now occurring in real time," Brown continued. "Things will get much tighter in the next five years as the business cycle turns negative and the fires continue."
Earlier this week, a great-grandmother and two young children were killed in the fires in Redding, a city in northern California. The three victims have been identified as James Roberts, 5, Emily Roberts, 4, and Melody Bledsoe, 70. On Saturday, the population of Redding got an evacuation order as the flames spread.
The 89,194-acre Carr Fire recorded in Shasta County is one of at least 25 fires now burning in California. It has left a path of destruction in its wake. Fire department records suggest it was started by the mechanical failure of a vehicle. A total of 3,388 personnel worked "aggressively" this weekend in an attempt to stop the flames, but their containment is still just 5 percent.
"Extreme fire conditions continue to challenge firefighters last night," officials said in an update on Sunday. "Erratic winds and hot dry conditions resulted in greater growth and increased fire behavior during night operations," they added. "Red Flag Warning and heat advisory are in effect for the area through Monday. Winds, high temperatures and dry vegetation still have the potential to fuel fire growth. Crews will continue to assess the number of damaged structures as conditions allow."