A 1,000% Tax on Assault Weapons Would Have Made Uvalde Shooter's Gun $18K
Representative Don Beyer, a Virginia Democrat, on Tuesday introduced legislation that would impose a 1,000 percent excise tax on assault-style weapons and high-capacity ammunition magazines.
The bill, official known as the Assault Weapons Excise Act, would raise the price of the AR-15-style rifle reportedly used by the gunman in last month's mass shooting in Uvalde, Texas, to $18,700. (The gun's manufacturer, Daniel Defense, currently lists the DDM4V7 model for $1,870 online.)
Beyer first announced his plan to draft the bill on June 5 in the wake of the May 24 shooting at Robb Elementary School in Uvalde. Authorities named Salvador Ramos, 18, as the shooter in the massacre that left 19 children and two teachers dead. Ramos, who was killed by law enforcement officers, reportedly bought two semi-automatic rifles—the DDM4V7 used in the shooting and a Smith & Wesson M&P 15 that he didn't bring—days before the shooting.
The Assault Weapons Excise Act was introduced with 36 House co-sponsors, all of whom are Democrats.
"Congress must take action to stem the flood of weapons of war into American communities, which have taken a terrible toll in Uvalde, Buffalo, Tulsa and too many other places," Beyer said in a statement.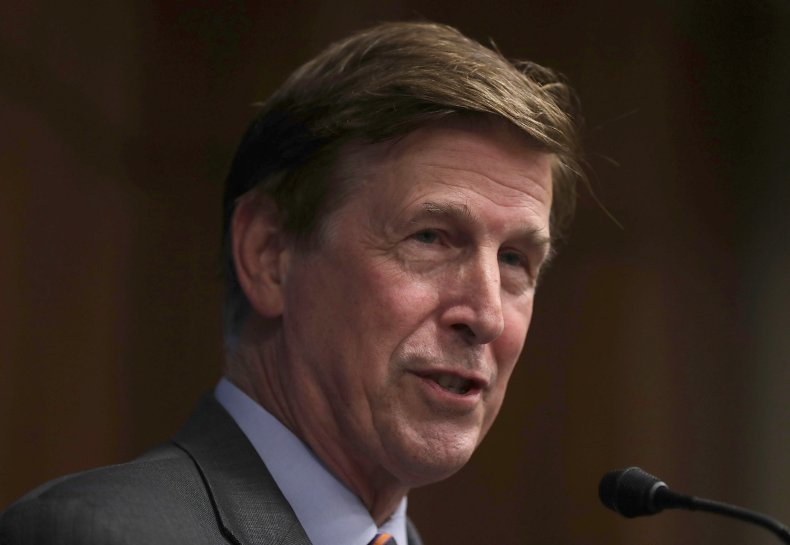 Beyer's statement continued, "Again and again assault weapons designed for use on the battlefield have been used in mass shootings at schools, grocery stores, hospitals, churches, synagogues, malls, theaters, bars and so on. As the response in Uvalde shows, even law enforcement feel outgunned.
"I have voted in the past for commonsense gun safety reforms only to see them run aground on Senate Republicans' filibuster; my bill presents a pathway to bypass that obstruction and enact lifesaving measures. If the Senate is able to agree on the legislative package currently under discussion, which would be a very positive development, my bill would give the Senate an option for further action to address the epidemic of gun violence."
When asked by Newsweek if Beyer had spoken to Senate Majority Leader Charles Schumer of New York about using reconciliation so that the bill could pass the Senate with a simple majority and bypass a filibuster, a spokesperson for Beyer said the legislation had not yet been discussed with Schumer. However, the spokesperson said he believes the bill could be included in budget reconciliation.
It is thought that Beyer's bill will likely not receive any Republican support, though 10 Republicans signed on for a proposal for gun safety legislation announced by a bipartisan group of senators on Sunday.
The framework for that proposal covers improved background checks to those under 21 years old, allocating funds for mental health treatment and school security, and grants to states to enforce red flag laws, the Associated Press reported.
Beyer said in his statement that his bill could go far in preventing future events like the Uvalde massacre.
"It is essential that Congress take meaningful action to prevent gun violence, and the bill I am putting forward can cut through the gridlock and get it done," Beyer said.