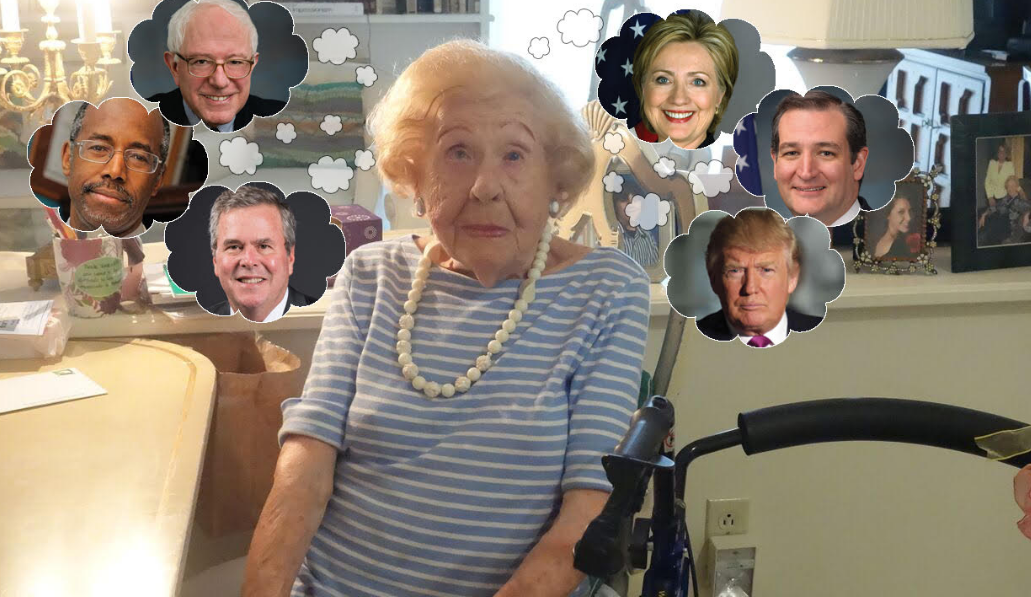 Ruth Littman has lived through 26 presidential elections, and next year she'll live through a 27th.
Littman is 103. When she was born in the fall of 1911, William Howard Taft was in the White House, airplanes were still new and World War I was several years away. It would be nearly another decade before women could vote.
"I'm getting adjusted to living in an age of miracles," Littman says in her apartment at a life care community in Southbury, Connecticut. She's just back from a shopping trip to Danbury. Books line the walls, along with photos of Littman with her late husband, a cardiologist who lived to be 104.
Things have changed since they got married in 1937.
"I remember seeing the airplanes when I was 6 years old," Littman says. "We stopped everything and looked above. Now we disregard them. There were no antibiotics, and the leading cause of death was tuberculosis. Then we got antibiotics.... The fact that we can see somebody 10,000 miles away from us on Skype! What?! We couldn't even imagine."
Littman, who grew up in the Bronx before the Great Depression and went on to advocate for the disabled at New York State Employment Services, doesn't particularly act her age. She's energetic, culturally engaged (hobbies: archeology, opera, concerts) and fast-talking. Despite her advanced years, she keeps a close eye on politics, with a particular interest in how women's political roles have changed during her lifetime. "There was no feminist movement when I was young," she says. "It started later, with Gloria Steinem and all the rest of them.... We were sleeping forever, because the men wrote the rules."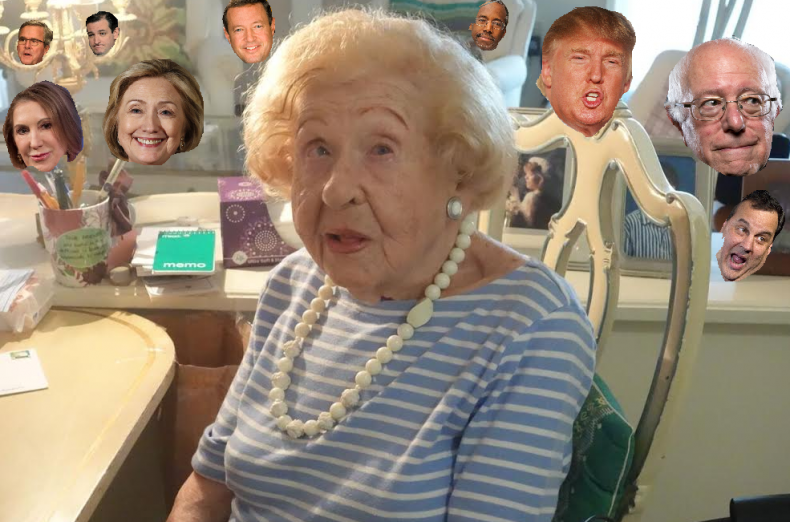 On a recent visit, we asked Littman to share her thoughts on some of the leading 2016 presidential candidates and some of the issues facing them. She happily obliged.
On Hillary Clinton
If she runs on the Democratic Party, [I'll vote for her]. I'm a staunch Democrat. Yes, why not? Think I'm gonna vote for Donald Trump?
On Jeb Bush
I think anyone who's connected with the Bush family is not presidential. There was a wonderful biography [about the Bush family], and it's called American Dynasty. I don't know if you've read it. Wonderful book. They are only interested in energy. And why do you think they started the Iraq War? Because Iraq has the second largest reserve, next to Saudi Arabia. They have never had a doctor, a lawyer, a teacher, a social worker. They only are interested in one thing: oil. And all of a sudden, Jeb Bush is a Catholic!... So there's something very phony about him. And I don't trust him.
On Ted Cruz
They are all miserable! There's not one of them that has a redeeming [quality].
On Donald Trump
I'm glad he's running. Maybe if he runs, Hillary will get in by a landslide [laughs]. He is the most uncouth, insensitive—let him run! Now he talks about a third party. That would be good; that would split the Republicans.
On Bernie Sanders
I think he's wonderful, but he'll never get in. Because he doesn't have the money, he can't get in. In this country, you have to have money in order to get in. Of course, Bernie Sanders doesn't have money, but I think he's the best candidate we have. But he's never going to get in. [Would she vote for him anyway?] But then it reduces Hillary's chances. He'll never get in. So what do you do? This is a dilemma that I have no solution [for].
On Ben Carson
I think he was a surgeon. And he's such a reactionary Republican. Channel 13 had him on the news hour. Everything good and progressive, he was against. I thought he was a horror! Very well-spoken, makes the most wonderful appearance, wonderful background; he's a surgeon.
On recent right-wing claims against Planned Parenthood
That was one of the worst things I have ever, ever... The Republicans will do anything, tell any lies, go to any basic, miserable things. I'm just going to write a check out to Planned Parenthood. I always send money to them.
On why she feels strongly about women's rights
What is so amazing to me in all these years is that giants—I'm talking about women—were sleeping for centuries and had no rights or privileges. Now we are fighting. In 1935, Columbia University Law School admitted its first woman student. I never heard of an American woman who was a dentist. I only met one. If you were a dentist, you had to be trained abroad, mostly in Russia. Now women are dentists. More than half the population of medical schools are women. So we've made something.
We don't have all the privileges that we should have. We don't have equal rights as far as salary is concerned. And we still have people who want to control our bodies instead of our control over our bodies. We still have stupid women who vote for Republicans, who are against everything that's good for them. But we have to educate women.