11 Celebrities Who Believe in Aliens or UFOs (One Said She Was Abducted)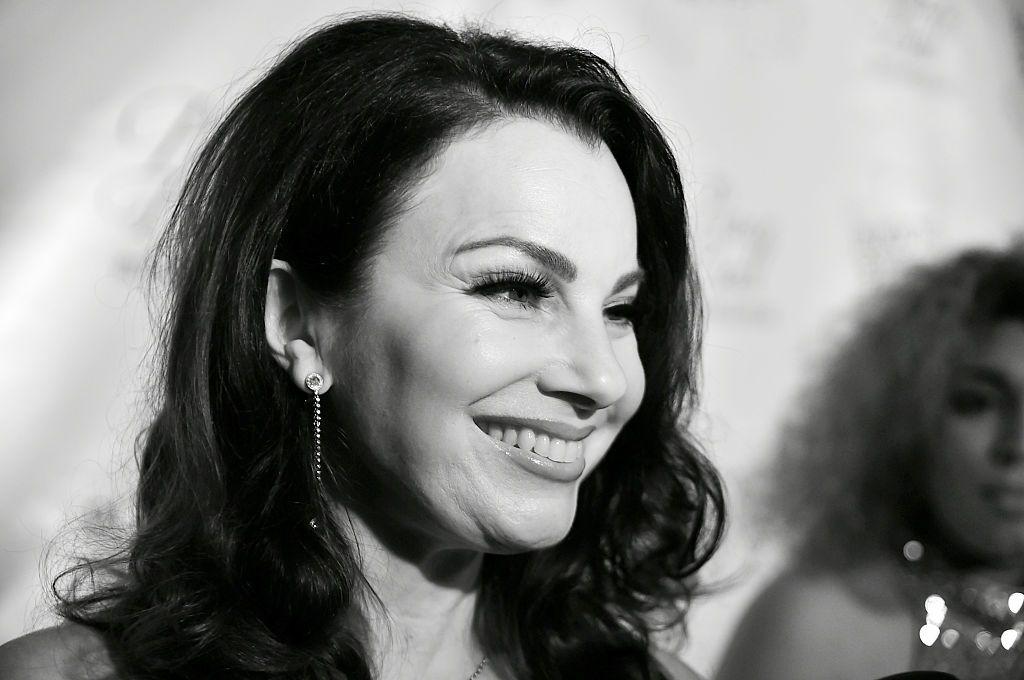 In the wake of revelations of a $22 million Pentagon program for UFO research, Blink-182 co-founder Tom DeLonge's interest in extraterrestrial life and unidentified aerial phenomena garnered renewed attention. But the guitarist and singer isn't the only celebrity who has a deep-seated interest in aliens and UFOs.
Related: Are UFOs and Aliens Real? Tom DeLonge Is Still Convinced Humans Should Learn From 'Exotic' Technologies
Plenty of singers and actors have said they believe there is life beyond the confines of Earth. And many use language that is oddly similar:
Katy Perry: "I believe in aliens," she told GQ for a 2014 cover story. "I look up into the stars and I imagine: How self-important are we to think that we are the only life-form."
Halle Berry: "I don't believe we are the only species in existence," she told David Letterman in 2014. "My ego doesn't tell me that we're the only ones who survived … it might take us 20 years to get to those other life forms, but I think they are out there."
Tom Cruise: "Are you really so arrogant as to believe we are alone in this universe?" he told a German newspaper while promoting War of the Worlds (2005). "Millions of stars, and we're supposed to be the only living creatures? No, there are many things out there, we just don't know."
William Shatner: "There is no doubt that there is life out there; the mathematics of it lead you to that absolute conclusion," he told the Montreal Gazette in 2010. "In my mind, there is no doubt that the universe teems—teems!—with life in all its forms. But why they would come visit here and not let themselves be known to everybody is beyond my sense of logic."
Other comments and stories are slightly more dramatic. Here are a few that stand out:
Demi Lovato
The pop singer's comments to Seth Meyers in 2014 about aliens started off much like the others, but then it got weird. Lovato told Meyers that she saw an "extremely convincing documentary" on mermaids and explained they might be "alien species that lives in parts of the Indian Ocean we've never explored before." Apparently, she added, "Christopher Columbus had actually seen three mermaids on his way to America." She then told Meyers, "It must be really sad for you to not believe that mermaids exist."
Kesha
The pop star went into detail about an experience involving spaceships in an interview she gave in July on the Zach Sang Show. She spoke just after her single "Praying" came out and just a few weeks ahead of the release of her album Rainbow, which included a track titled "Spaceship."
"I was in Joshua Tree, totally sober, let me preface—completely fucking sober… I think people would be like, 'She was on acid' or something. I wasn't. I was on nothing. I was a totally sober Sally, just a lady in the desert," she said. "I look up in the sky and there's a bunch of spaceships.
"I swear to God, there were like five to seven, and I don't know why I didn't like try to take a picture of it—I just looked at it. I was sitting on a rock, and I was like, 'What in the hell is that?' I was trying to figure it out, and then they went away.." Later, "they came back in a different formation," she said. "I was like, 'Those are fucking aliens.' They were spaceships!"
Khloe Kardashian and Kendall Jenner
Their tweets about seeing UFOsare pretty self explanatory.
The Navy explained that the lights were a planned Trident II (D5) missile test flight. But that's just what they want you to think.
Nick Jonas
The former Jonas Brother (though still Jonas brother to Joe and Kevin) has discussed what he remembers as a UFO sighting from his teenage years. "I was in my backyard in L.A., and I looked up at the sky and [saw] three flying saucers," Jonas told This Morning, a show on the British network ITV, in 2015. "I looked at my friend and said, 'Are you seeing this or am I losing my mind?'" His friend apparently confirmed "he was seeing the same thing. Then I went online and looked and there were three identical sightings, two weeks before."
Fran Drescher
Most famous for her role as Fran Fine on The Nanny (1993-1999), Drescher once told quite the romantic love story regarding ex-husband Peter Marc Jacobson. It involves alien abduction.
"You know, it's funny because Peter and I both saw [aliens] before we knew each other, doing the same thing, driving on the road with our dads," Fran told the Huffington Post back in 2012. "We were both in junior high. A few years later, we met, and we realized that we had the same experience. I think that somehow we were programmed to meet. We both have this scar. It's the exact same scar on the exact same spot."
Jacobson apparently explained Drescher's scar as the result of something far more ordinary, like a drill bit injury or a burn from a hot cup. "I said to him, 'That's what the aliens programmed us to think,'" Drescher said. "But really, that's where the chip is."
After the story came out and got picked up by various media outlets, Drescher sent these not-very-clarifying tweets:.
Russell Crowe
The Oscar-winning actor shared a video, supposedly shot outside his office in Sydney, Australia. "A friend and I set up camera to capture fruit bats rising from Botanic Gardens. This was a big surprise," he tweeted in March 2013. And then: