12 Outstanding Gifts for Your Significant Other That Will Make Your Love Grow
There's probably a way to spin the narrative of gifting your spouse or partner a fancy, automated appliance, but I wouldn't venture down that path. Instead, I'd rather focus on gift ideas that will make the other person feel comfortable and special and/or items that you can use together. Below are helpful gift ideas that individuals can use and a few that promote spending time with each other.
It can be hard to figure out what women might want when it comes to things to wear, so I enlisted the help of my wife for some of those gift ideas. Plenty of the items below are gender-neutral, too.
But, in an attempt to find things that can directly benefit a relationship, I also found perfect things for couples to use together, such as cooking and eating or playing a sport. If you want anything below in time for Christmas or upcoming holidays, be sure to order sooner than later. As always, prices and availability may fluctuate.
Everyday Individual Items
Atoms Model 000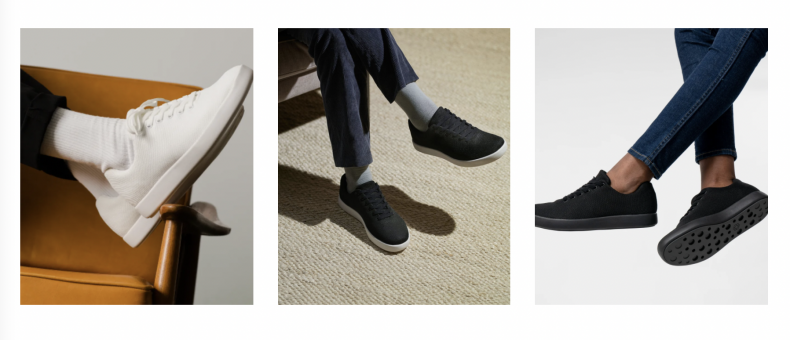 Available for men or women, these could be the most comfortable shoes you wear all year. And with comfortable walking shoes comes the possibility of going more places and doing more things. If comfort alone isn't convincing enough for Atoms, they have more features to woo a partner.
First, the standard-looking laces are actually elastic, and so once they're tied to fit once, they can be slipped on and off without retying. Second, the insoles have an antimicrobial copper lining to kill bacteria and keep the shoes odor-free. Last but certainly not least, the shoes are available in quarter sizes. If the fit is always a struggle, these can help dial the size even more than usual.
Buy at Atoms for $129.
A New Rom-Com Novel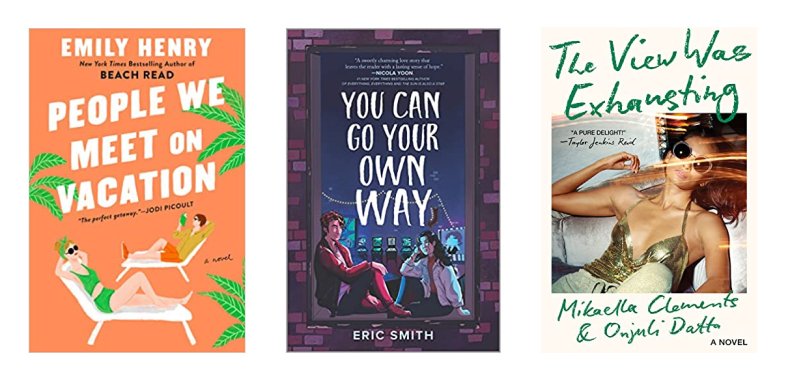 A new novel is a perfect way to stretch someone's imagination and unwind from work. A funny romantic comedy type of story is great to keep tensions light while also keeping the thoughts of romance in the air. These are a few books in this category that I finished this year and thought could make for a good gift for either person—or both of you to discuss later.
Author Emily Henry has nearly perfected the craft of witty, funny dialogue, and People We Meet on Vacation is a pitch-perfect choice for people who love movies like When Harry Met Sally or You've Got Mail.
You Can Go Your Own Way is a frenemies-to-lovers story. The twist is that it largely takes place at a pinball arcade and e-sports cafe. It's a very modern relationship story that is an easy and enjoyable read.
The View Was Exhausting is a story about people who are in love who don't know it. One famous actress and her wealthy friend attempt to trick the media into thinking they're together but end up tricking themselves.
Buy People We Meet on Vacation at Amazon from $9.98.
Buy You Can Go Your Own Way at Amazon from $9.99.
Buy The View Was Exhausting at Amazon from $13.99.
Breda Esther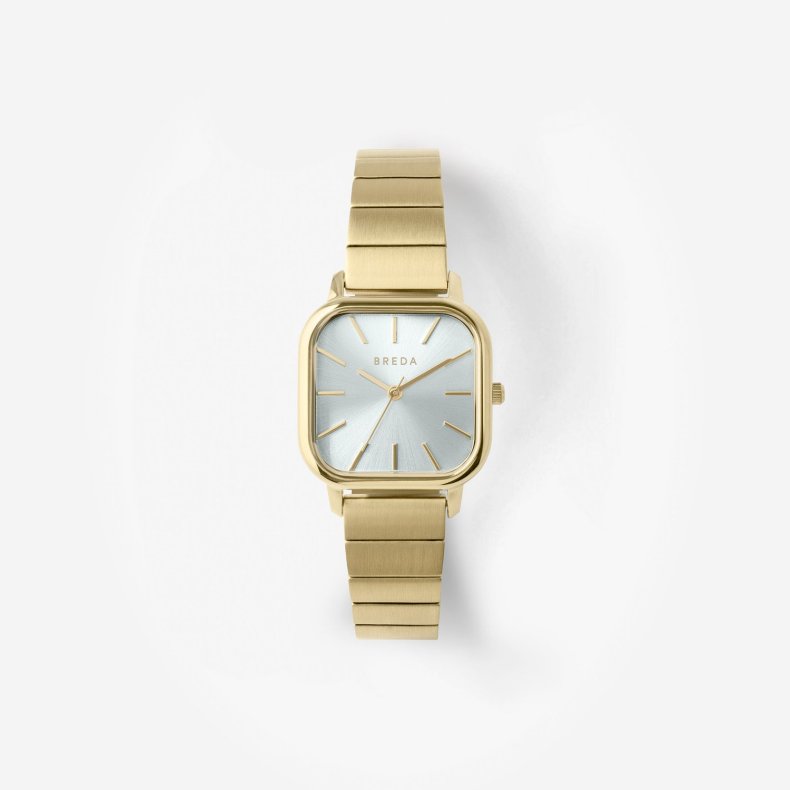 Need a new watch for a night out? Breda is a modern unisex watch company that offers a wide range of affordable choices. No watches on the site are over $200. The Esther watch model is a standout choice. It has a 26 millimeter, 18-karat gold-plated case. The band is stainless stain. Plus, it's water-resistant and features a Japanese-made Miyota Quartz Movement.
Buy at Breda for $150.
Pepper Mesh All You Bra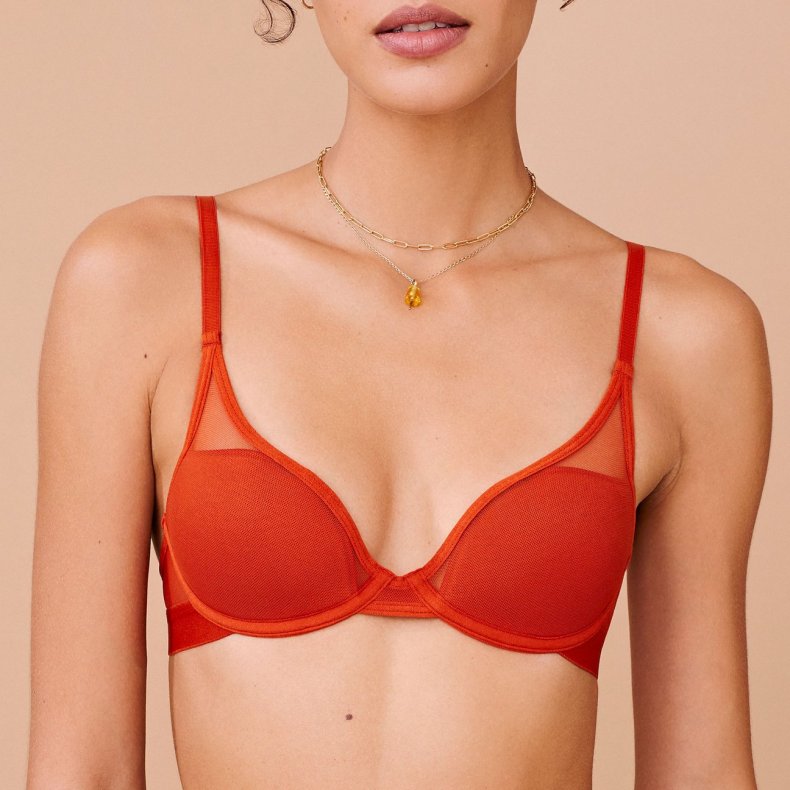 Pepper's slogan is simple and easy to understand: "Bras for small boobs." Having a more comfortable, better-fitting bra is a no-brainer. Beyond bras for the top, Pepper also has matching panties for the bottom half too. The company specifically designs bras for AA, A and B cup sizes, which have been an underrepresented area of the lingerie market. Is this a relationship-helping gift? More comfortable underwear from Pepper might just be.
Buy at Pepper for $50.
Outerknown Hightide Half Zip Hoodie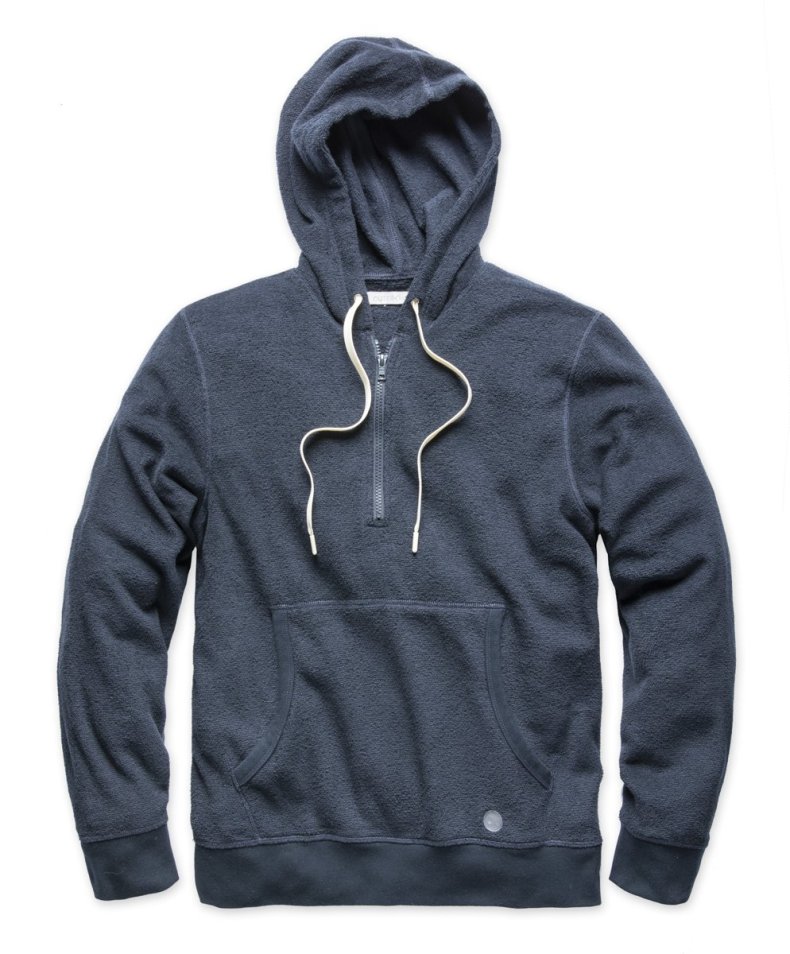 Outerknown is a clothing company started by surfer Kelly Slater that has sustainability in mind. Even though the clothing is beach-wear-inspired, it doesn't mean the person needs to be a beach bum. The ideal candidate here is someone who prioritizes comfort. This Hightide hoodie sweatshirt, for example, is literally like wearing a soft towel. It's a great clothing choice for a lounge-er who thinks they don't need anything else.
This specific model is listed as for men, but there are a host of other Hightide products (terry towel material), including for women.
Buy at Outerknown for $128.
Loftie Clock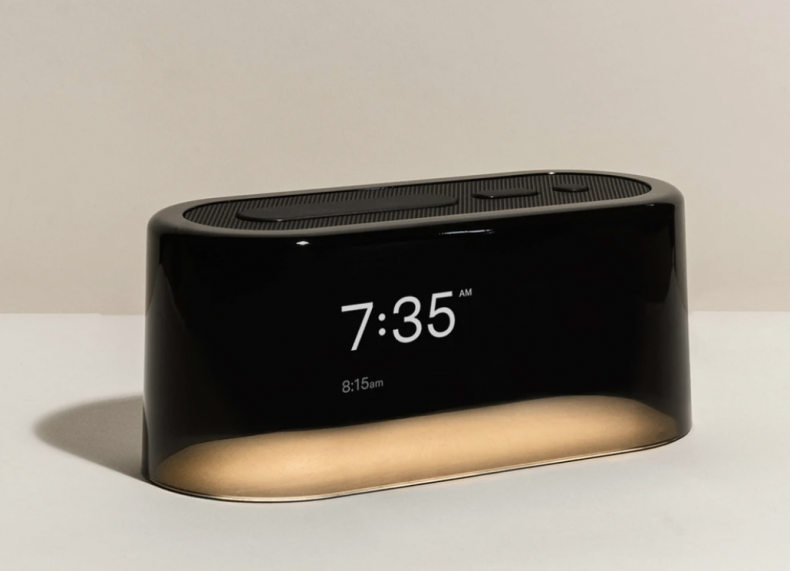 The idea here is simple, instead of using your phone as an alarm, use this clock as your nightstand gadget. Why? The ultimate goal of Loftie is to promote better sleep by not consuming your mobile phone up until the moment you try to fall asleep. Instead, the Loftie clock can play audio of various kinds and fade out on a sleep timer. It has white noises and nature sounds for sleeping during the night and a two-stage alarm for the morning to first wake you up gently and then get you out of bed.
Is your partner constantly ignoring and snoozing their alarm multiple times in the morning? This gift could be seen as a little passive-aggressive, much like a cleaning appliance, for a significant other. It may work if you both talk about it first or, better yet, add this to your wish list in a bit of self-awareness.
Buy at Loftie for $149.
Buck Mason Vintage Interloop Sweatpant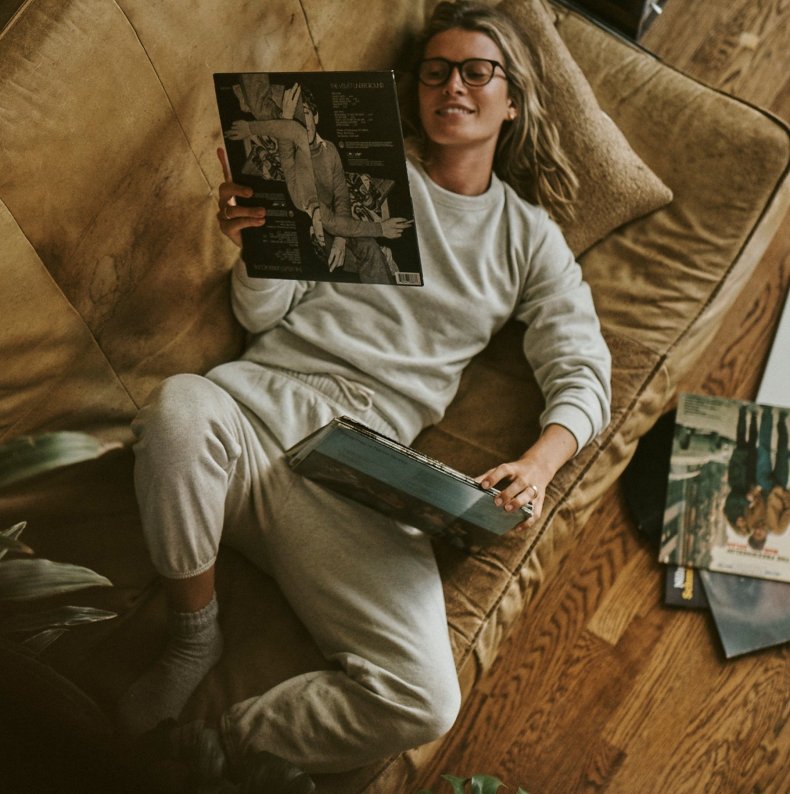 Here's a gift for her, meant for comfortable lounging. These new Buck Mason female sweatpants are soft with the goal of being really cozy, made from brushed loopback French terry. Buck Mason, typically known for its men's wear, is now crafting women's wear tailored to her figure—including these sweatpants.
Buy at Buck Mason for $85.
Special, Couple Items
East Fork Date Night In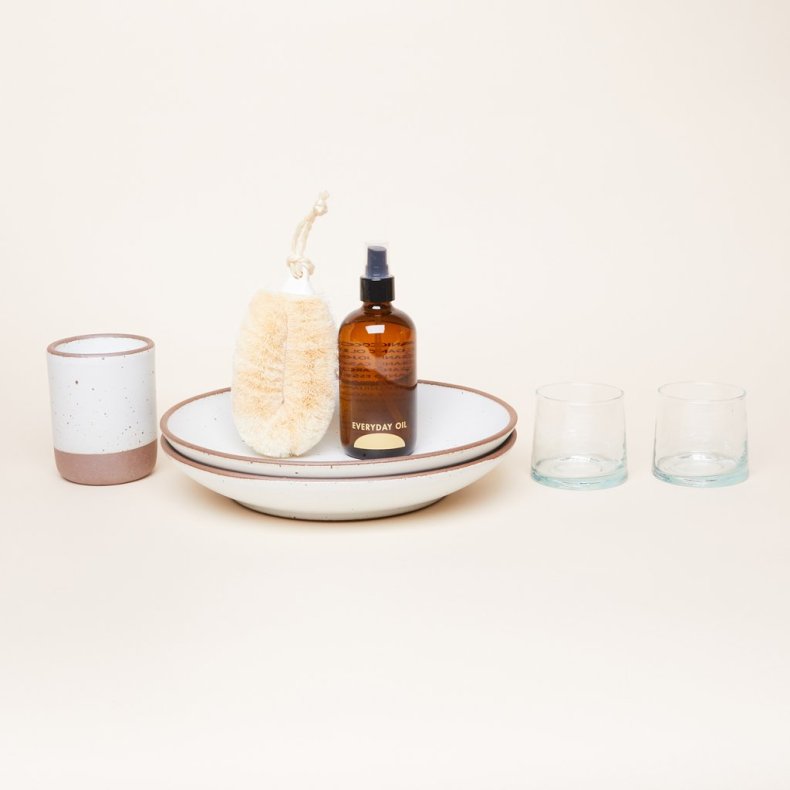 The Date Night In collection from East Fork isn't just a nice gesture for intimacy; it's practical too. The set comes with two Coupes in Eggshell, two recycled Moroccan glasses, a bottle of Everyday Oil, a brush and a large Tender Earth candle in a reusable ceramic cup. What's a Coupe, you ask? East Fork describes it as not being a plate or a bowl, but something between 10 inches wide and 2 inches deep.
East Fork sells handcrafted, sought-after ceramic dishware from North Carolina. The quality and design are exceptional, so this is a gift that can hopefully be used forever.
Buy at East Fork for $250.
Recess Pickleball Clarksville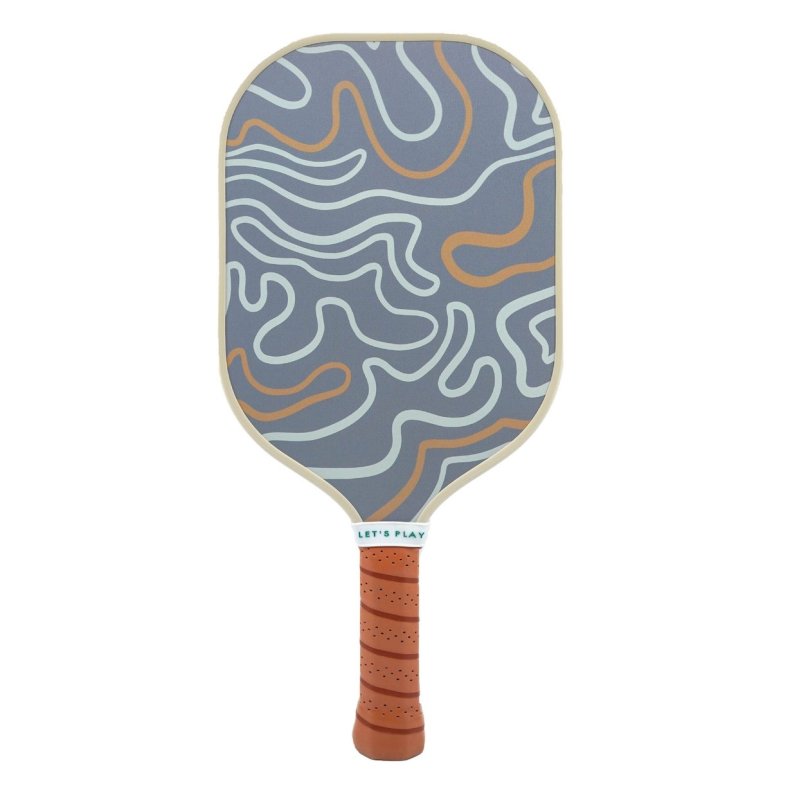 There's a lot of ways to spin gifting a pickleball paddle. Whether it's for spending quality time together playing a sport that's slow enough for conversation or a way to let out tension, pickleball is a great couples sport.
I mentioned a Recess pickleball paddle in another Newsweek week article, but it's just such a great product and fits well here, too, so I wanted to mention it again. Seriously, pickleball is a fun sport and Recess paddles, like this Clarksville design, are really nice all around.
Buy at Recess for $68.
Firebox Where's Wally Jigsaw Puzzles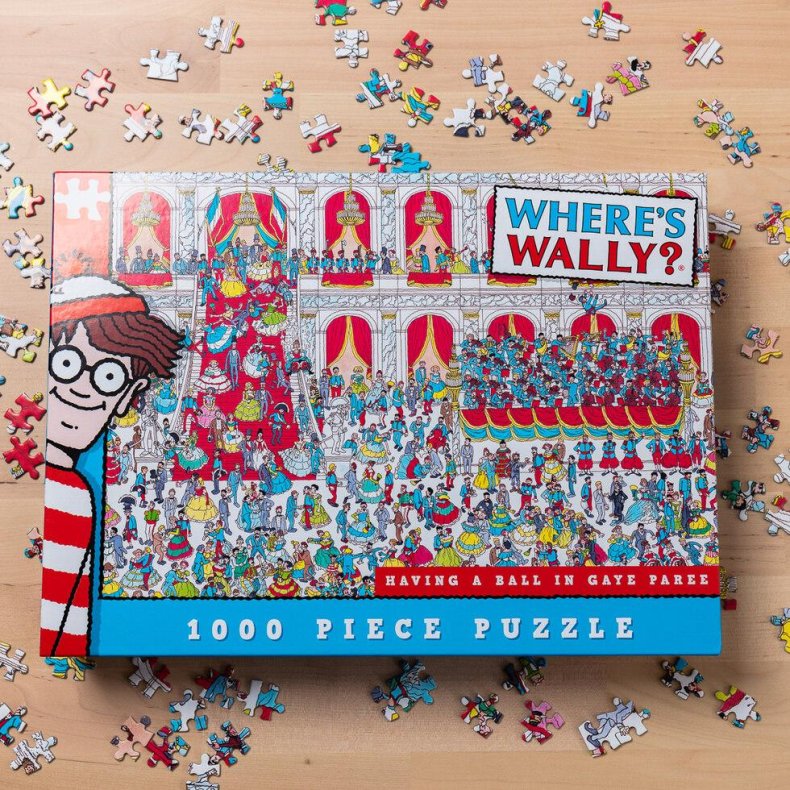 Have you ever done a puzzle with someone? It can be relaxing and a perfect way to casually help a conversation flow. Firebox has three Waldo puzzles with the wanderer in different scenes: Wild Wild West, Aztec and Gaye Paree. The Waldo puzzles are each 1,000 pieces and offer a challenge for people putting it together and everyone else trying to find Waldo afterward.
Buy at Firebox for $21.
Ooni Koda 12 Gas Powered Pizza Oven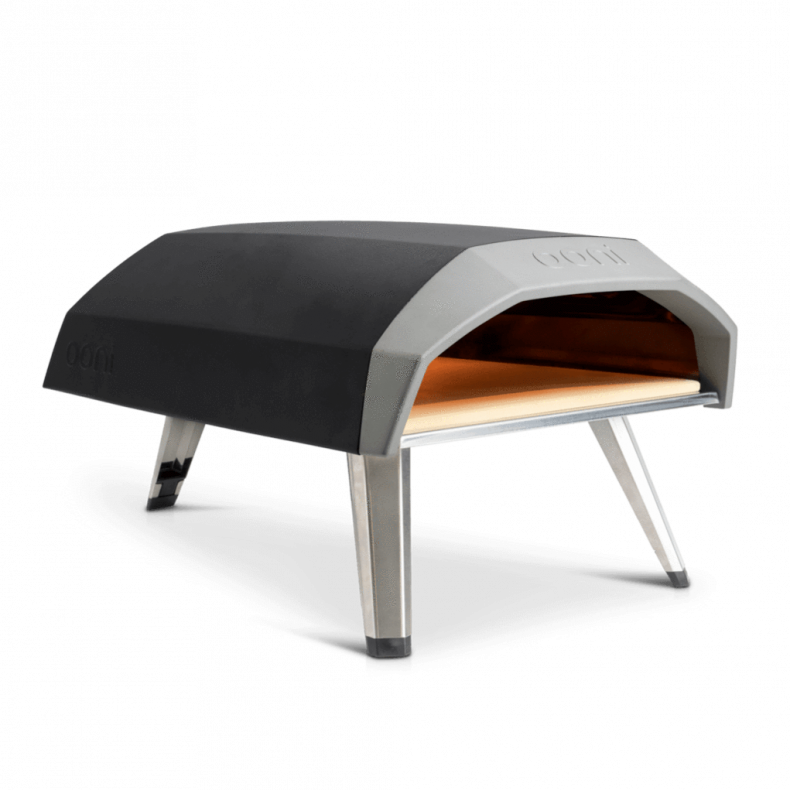 Don't just eat together; cook together too. The Ooni Koda 12 pizza oven connects to a propane tank and can bake a 12-inch pie in rapid time. Of course, a lot of the fun comes pre- and post-cooking. Making your own pizza is a chance to experiment with different toppings and unique flavors. Perfecting your preferred pizza crust is also a reason to dive into creating your own pizzas.
Buy at Ooni for $399.
Uncommon Goods Create Your Own Reel Viewer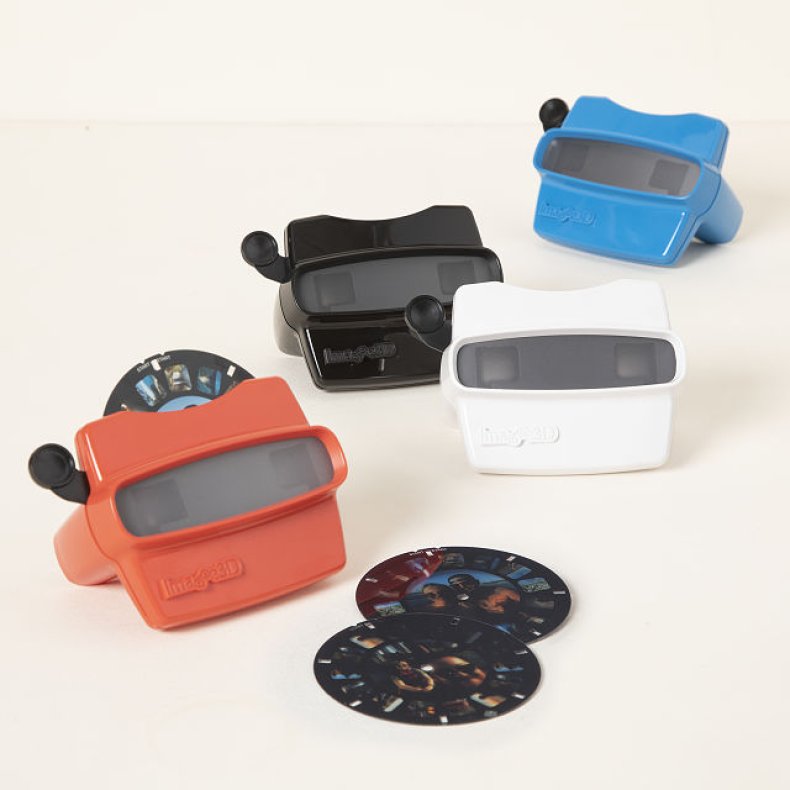 A custom (and personalized) Viewmaster may be a little too sentimental for some people, but it could be that perfect blend of nostalgia and thoughtfulness for others. The Reel View comes in different colors, and each one includes a redemption code for one 7-picture reel. Once you submit your pictures, the reel should be ready in about five days. If one reel isn't enough, more are available for $14.95 each.
Buy at Uncommon Goods for $29.95.
Newsweek may earn a commission from links on this page, but we only recommend products we back. We participate in various affiliate marketing programs, which means we may get paid commissions on editorially chosen products purchased through our links to retailer sites.