21 Gift Ideas for the Hardest People to Shop for on Your List
I know some people are a pain to shop for because I'm one of them. I've been told countless times that it creates stress looking for a gift for me. Maybe the person isn't forthcoming in what kinds of things they might want or need. Or, maybe the person seems to buy things they want as soon as they see them, instead of waiting. I won't comment on which category I fall into.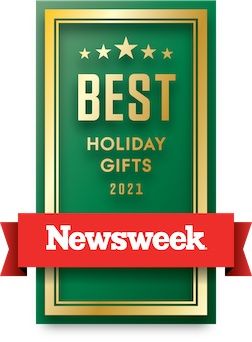 It's also getting harder to shop for people if you don't know what phone they use or what kind of technology they may be comfortable setting up. So instead of recommending things that take intimate knowledge of someone's daily habits, a good chunk of these items should work for even casual acquaintances. There should also be at least a few suggestions that work for men, women, kids and parents.
I've tried to provide some context around these gift ideas. Knowing that someone is always mentioning that they're tired or constantly talking about all the places they dream of traveling can help you pick a gift for them. This list is full of low-cost practical ideas as well as some expensive, completely unneeded ones. As always, the prices listed may fluctuate over time.
Constantly Chilly Person: Therm-a-Rest Honcho Poncho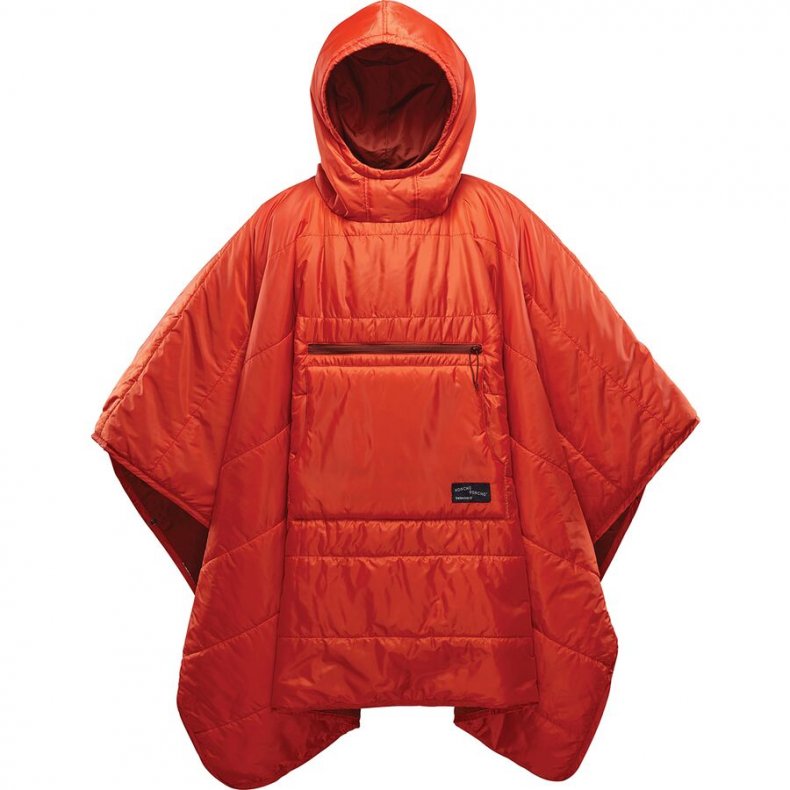 A dual-purpose gift is always nice. In this case, the Honcho Poncho can be worn with a hood to keep someone warm while they're at a sporting event. The poncho can also be unbuttoned to be turned into a more traditional blanket. It also has a kangaroo pocket to keep hands toasty when being worn.
This item is not just for warmth, however. It also has a water-resistant treatment to keep someone dry during bad weather. When it's done being used, it can be packed into its own pocket for compact storage.
Buy at Backcountry for $119.95.
The Party Thrower: Dometic CFX3 35 Powered Cooler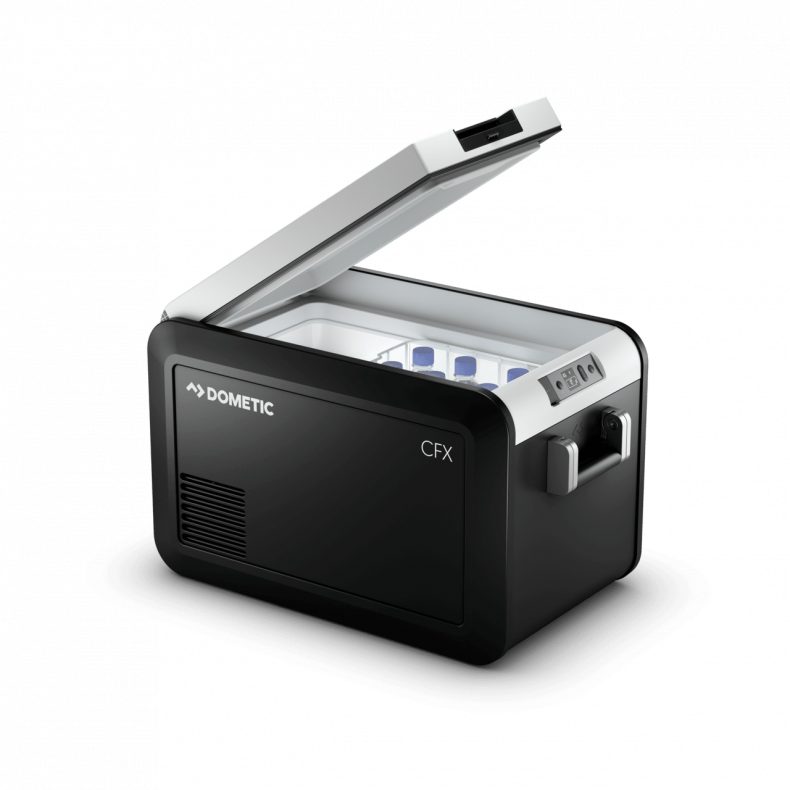 Know someone who is constantly throwing a party? The CFX3 35 is a cooler that doesn't need ice—that is, it's basically a portable fridge. This entry-level model has a capacity of 36 liters, equivalent to about 50 drink cans. If that's not enough, there are additional capacities available, as well.
The Dometic CFX3 Series of powered coolers can freeze to minus 7 degrees Fahrenheit while using less power than a 60-watt light bulb. These can also connect to the 12 volt or 24 volt DC outlet in your vehicle but won't ever leave you stranded: The CFX3 coolers actively monitor battery power for low voltage and can turn themselves off if needed. They're great for traveling and going camping, of course, but also great for keeping a backyard party stocked without ice constantly melting.
Buy at Dometic for $979.99.
Walking Buddy: Travelon Packable Water Bottle Tote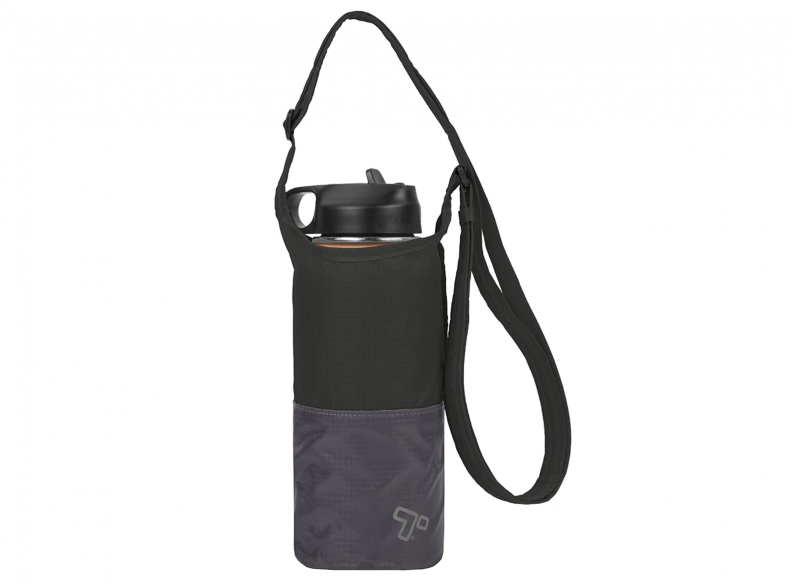 Taking a walk during lunch or a few trips around the neighborhood is usually too short of a distance to justify bringing a backpack, but those distances can also be longer than you want to carry a full water bottle. The easy solution is a compact sling like this Travelon one. It folds down small enough to fit in a pants pocket and has an adjustable carrying strap.
Buy at Amazon for $12.
Online Shopper: 9527 Product Shipping Label Envelopes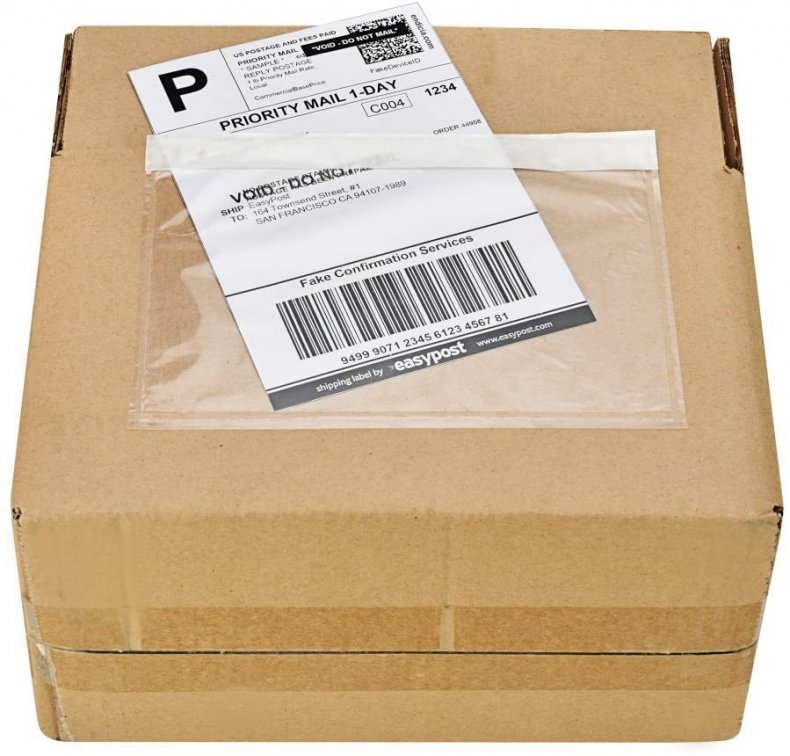 Someone shopping (nearly) exclusively online also has to deal with returns from time to time. A few years back I discovered sticky packing slip envelopes, and they have been a game changer. They make the process of mailing back online returns really easy. With a packing slip envelope, you only need to print the return label and then fold it to fit in. From there, peel the back off and slap the new label over the old one and the box is ready to be sent back.
If a set of shipping label envelopes doesn't feel like quite enough for a gift, these label envelopes can be packed with a ream of printer paper, printer ink or a keychain box cutter.
Buy at Amazon for $14.49.
The Constant Snacker: The Peanut Butter Spoon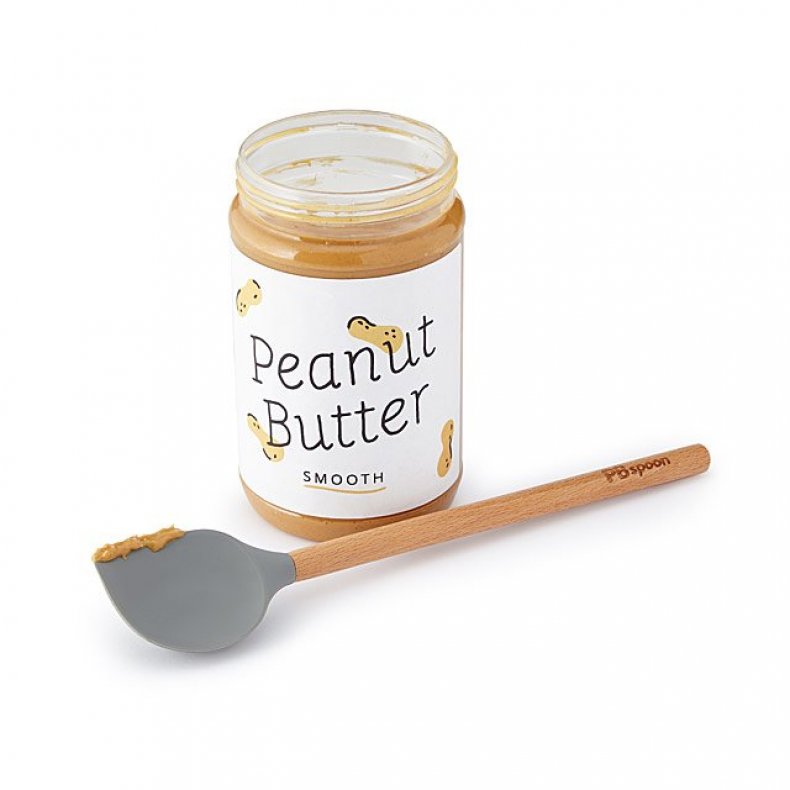 There is a prerequisite for liking peanut butter here, but if you know someone constantly dipping their finger in the peanut butter jar when no one is looking, this is the gift for them. This isn't a magical spoon, it's just a carefully considered one for the job of scooping, spreading and scraping.
Buy at Uncommon Goods for $12.
Trendy Sports Enthusiast: Recess Pickleball Paddle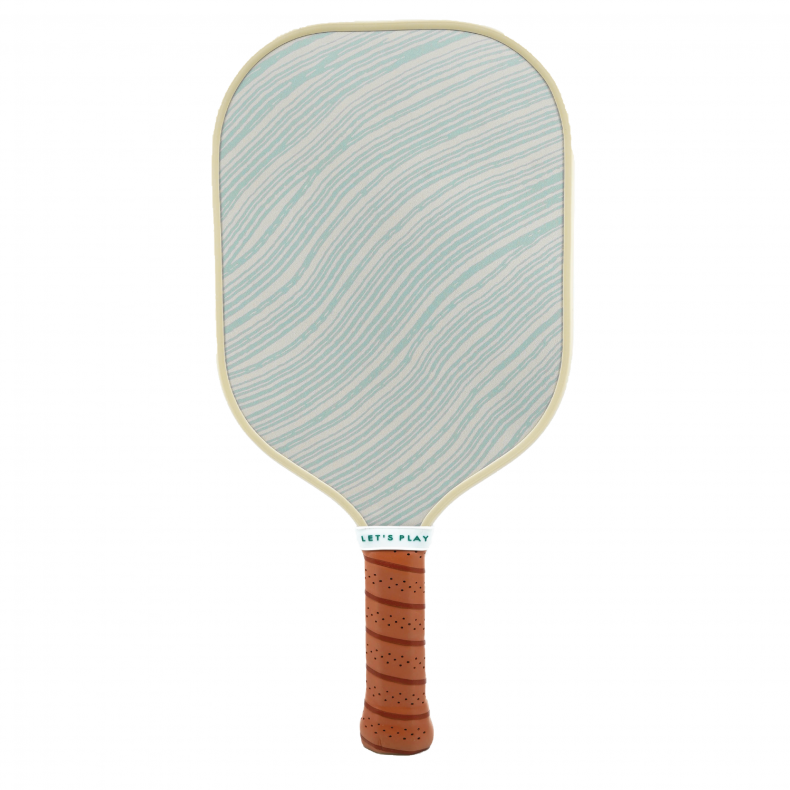 Pickleball isn't new, but it has gained a new level of popularity over the last two years. Its court takes up less space than tennis and is a little easier for beginners to get into. Some communities are transitioning unused tennis courts to pickleball courts, and there's never been a better time to get into the sport. This is a great paddle for someone who already plays or is simply interested in getting started.
The Recess Pickleball paddle is instantly classic. After seeing the thoughtful designs, it's hard to want to use the generic paddles from other manufacturers. Not only does this Recess paddle look good, but it feels good. The wrapped handle is squishy and comfortable.
Buy at Recess Pickleball for $68.
A Kid Who Looks at Too Many Screens: Yoto Player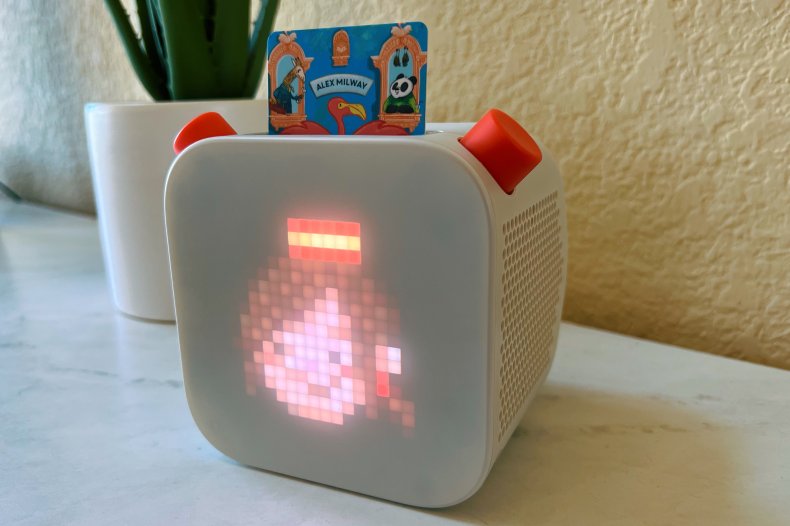 Instead of watching TV, the Yoto Player frees kids to use their imagination while listening to music, stories, radio programs or nature sounds. There is a display to show the time, but this unique speaker doesn't need to be looked at. Despite being connected via a mobile app, it also doesn't need one to function—kids can do everything from the push or twist buttons.
I witnessed my 8-year-old daughter take to the speaker. For young kids, this is a neat way to give them an electronic device, with a clock, that leaves out any real screen.
Buy at Amazon for $99.99.
Comfort Connoisseur: Tracksmith Trackhouse Sweatshirt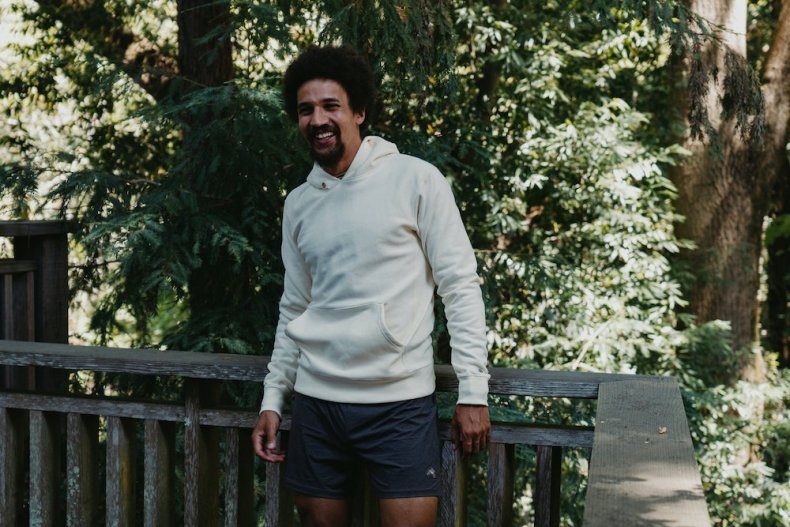 Over the last two years, I have tried a lot of sweats. This Trackhouse Sweatshirt is by far the best one I've worn. It is cozy inside with a fuzzy lining that instantly produces a smile when sliding in your arms. The weight is heavy enough to tame chilly weather, but it's not so heavy that it can't be worn as soon as the temperatures dip.
Beyond the fit and feel, the large center pocket of this hoodie has a smaller secret pocket hidden inside of it. It is sized perfectly for a phone or wallet so it won't accidentally slide out. There are also zippered hoodie and crew neck versions that are just as good.
Buy at Tracksmith for $108.
Dinner Party Host: HomePod mini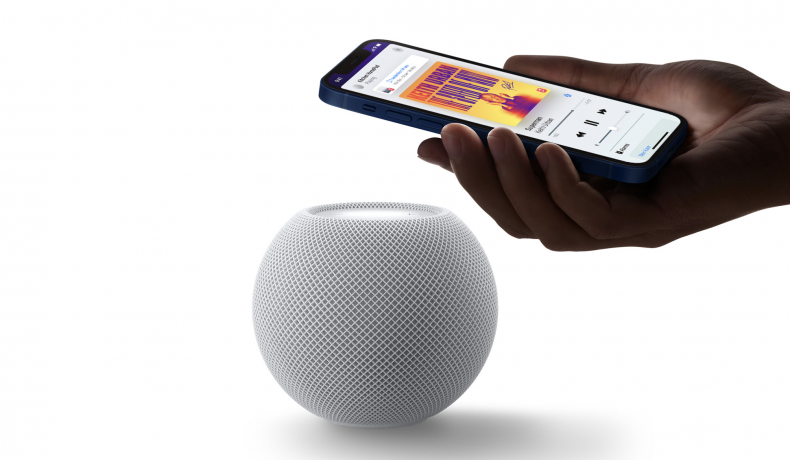 Anyone who has hosted or attended a dinner party knows that music is a needed ingredient. One of the easiest and cheapest ways to give the gift of music is with a HomePod mini speaker for $99. People don't need to have other Apple products to use the Siri-powered speaker, and now that Apple Music offers a $4.99 a month Voice plan, it could be the perfect way to add music to a kitchen, dining room—or anywhere in the house.
Beyond the standard white and Space Gray colors, Apple is offering blue, yellow and orange choices.
Buy at Apple for $99.
Fast Food Lover: In-N-Out Red Tray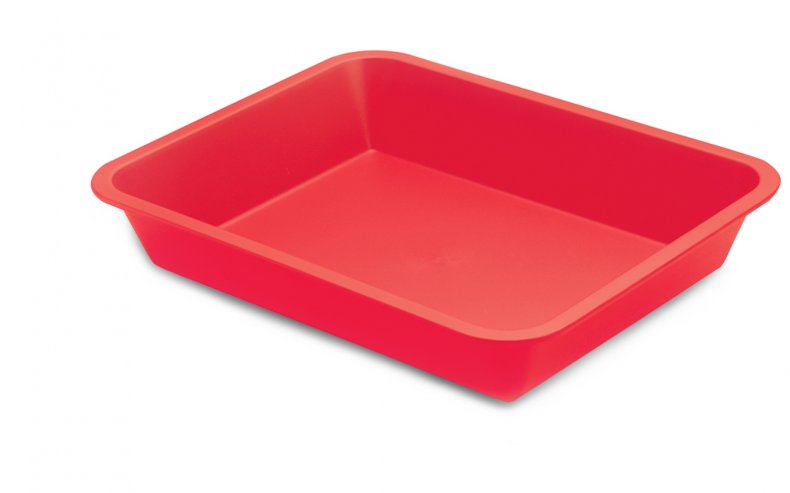 Sometimes a gift card is a necessary present to give someone. And for food it's a super practical option. To go that extra step, giving a gift card along with a piece of restaurant merch makes it that much more memorable.
Here, on the West Coast, In-N-Out Burger is a fast-food staple. Instantly recognizable are the iconic red trays that the chain serves food in. The company actually sells these so that you can have the same experience at home or in the car. The plastic trays are dishwasher safe and stackable. Plus, they can be used for things beyond food. Give an In-N-Out gift card with the red tray for a present they'll love.
If you don't care for In-N-Out, pretty much every other fast food place sells some kind of merch unique to their dining experience—seriously.
Buy from In-N-Out for $2.95.
The Paranoid Traveler: Trova Go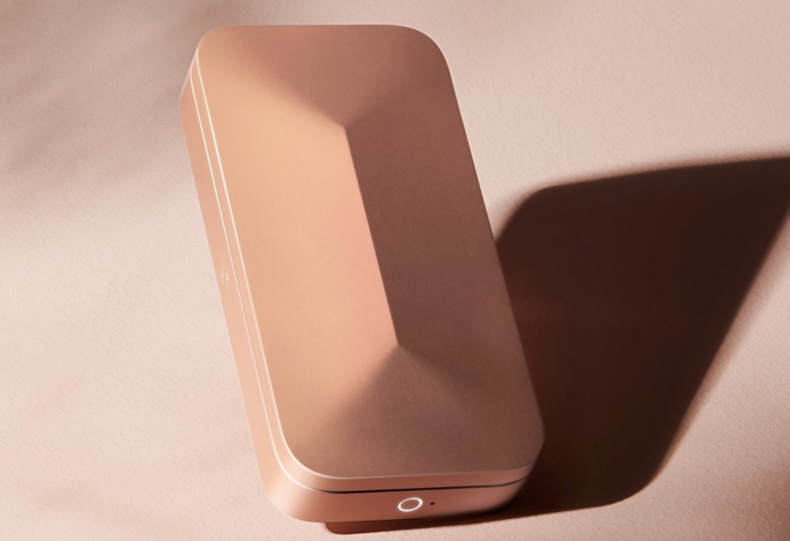 Trova Go is a small portable safe. It's designed to be taken on the go and stuffed into a bag or tucked away in nearly any location. It uses biometrics, connected to its mobile app, to keep contents, such as cash or pills, secret and safe from snoopers. Trova Go is sleek and has a beautiful design. In my experience, it does its job as advertised.
This could be a gift for people who are super concerned about leaving items in their hotel room or just want the extra layer of security while traveling.
Buy at Trova for $199.
The Anti-Green Thumb: Ansel and Ivy Tiger Aloe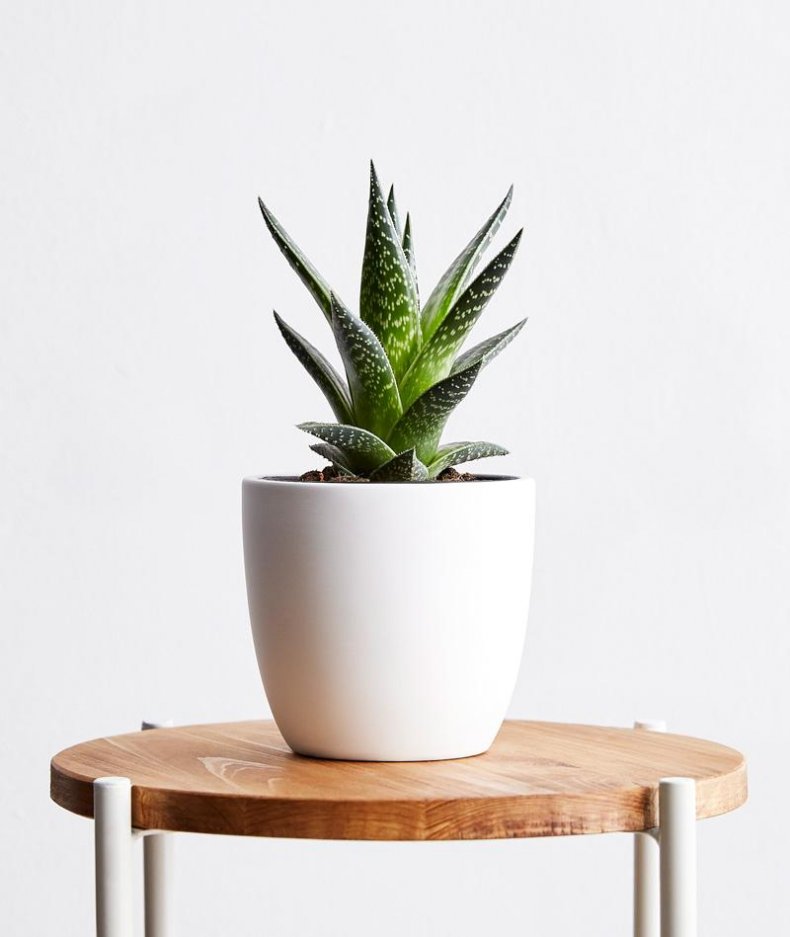 Fake plants have come a long way, but there is no substitute for the real thing. Until the pandemic, I had never been able to keep a plant alive. Browsing Ansel and Ivy's low maintenance, ship to home, plants, I found a few that I was able to maintain. That is, there is a plant that anyone can keep from dying. This small Tiger Aloe comes in a pot and doesn't need too much attention. It only needs water infrequently, when the soil has dried out.
Buy at Ansel and Ivy for $42.
The Newlyweds: Orca Walker Tote Cooler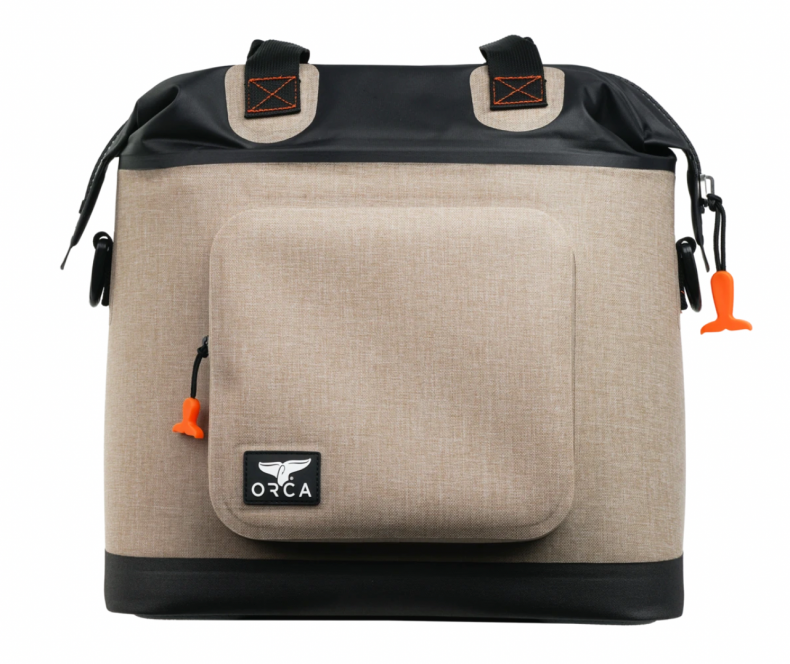 Practically trumps all other gifts when it comes to newlyweds because typically they don't know what they'll need. I know my wife and I didn't. Here's why this Orca mid-size soft cooler is ideal. It can handle up to 18 drink cans; it can hold up to 20 pounds of ice and keep it cold for 24 hours; it's the right height to stand multiple bottles upright; and it has a water-resistant exterior.
This is a great cooler for people to get started with now and then continue to use for other things later in life, like park dates with the kids.
Buy at Cabela's for $199.99.
The Golfer: Kenny Flowers Business Lunch Golf Shirt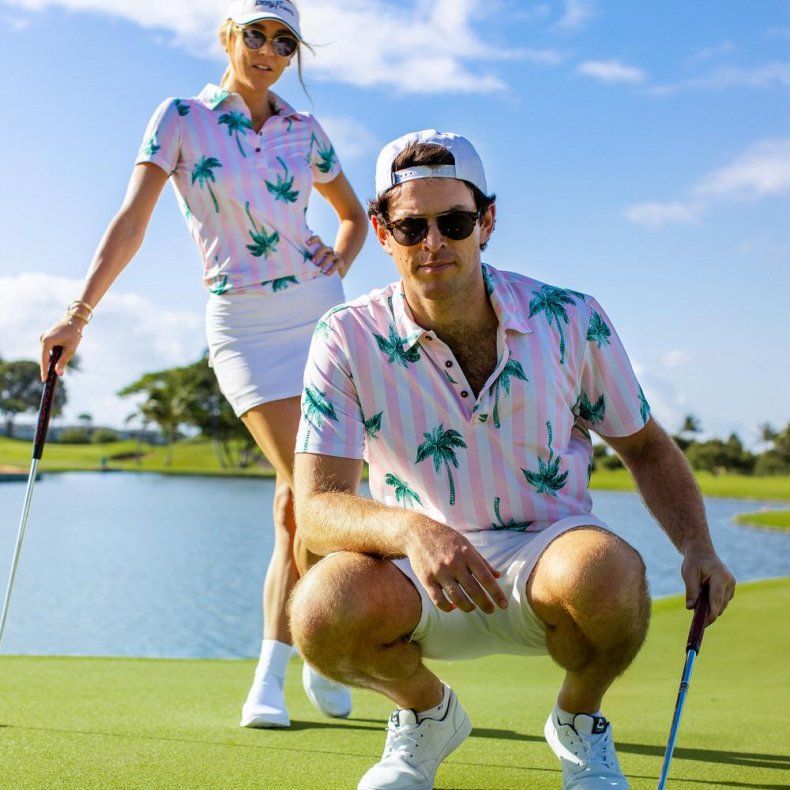 It's nearly impossible to surprise the golfer in the family with a golf club because it's something that revolves around their physical needs. Even trying to pick new golf balls can be difficult. But clothing for the course could be much easier. Since plenty of golf courses require a collared shirt, it's also easy to justify a new, fun addition to the closet.
Kenny Flowers has some fun, bold shirts tailor-made for a trip to the links. The looks are eye-catching, sure, but it's the silky smooth, four-way stretch of the eco-friendly fabric that will have someone hooked.
The extra features include UPF 50-plus sun protection, and anti-odor and wrinkle-free material. On top of everything, there's even a tee holder built into the shirt next to the buttons. This Business Lunch shirt is available for men and women.
Buy at Kenny Flowers for $88.
Constantly Tired Person: Eight Sleep Pod Pro Cover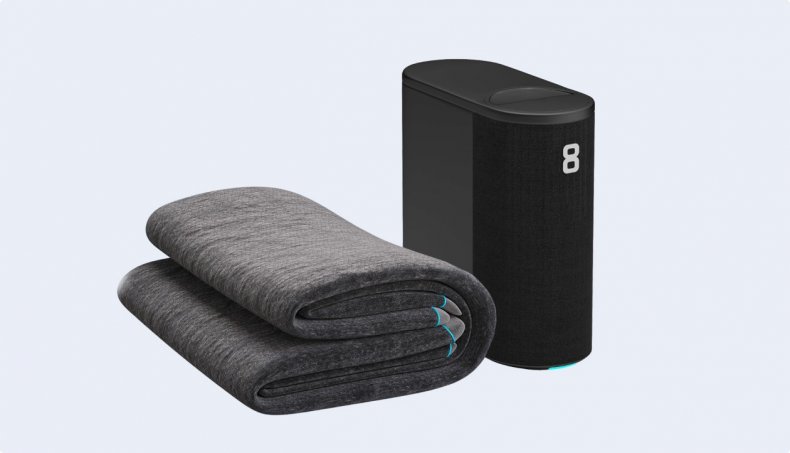 Early in 2021, I tested and wrote about the Eight Sleep Pod Pro Mattress with cover. It uses water to heat and cool your bed while you're sleeping. Additionally, it can monitor your sleep and track it to provide insights. Overall, I was impressed with it at the time. Now, more than six months later, I still consider it amazing. Sleep tracking happens effortlessly, and the months of data provide a unique look at my sleeping history.
The Pod Pro Cover will adjust the temperature automatically throughout the night to make sure you get more restful sleep. The analytics will then confirm if that's happening. Overall, it's a perfect surprise gift for a spouse.
Buy from Eight Sleep from $1,695.
Person Always Moving Apartments: Thuma The Bed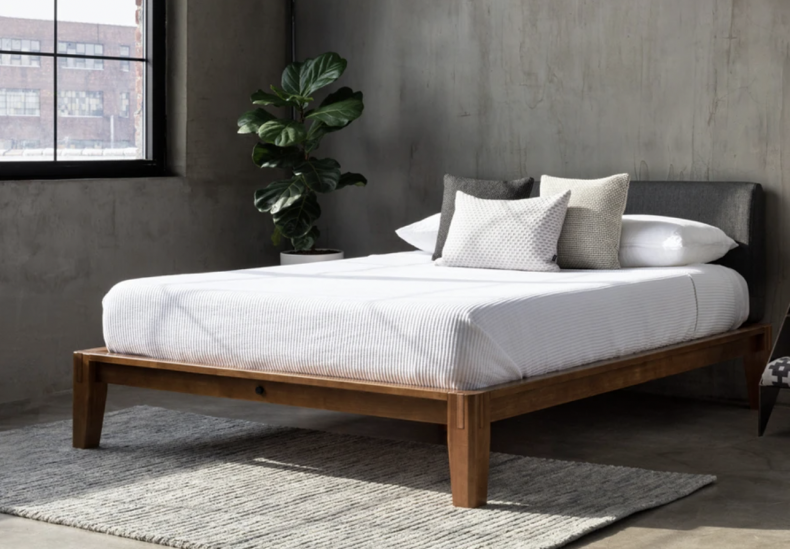 This is an exquisite platform bed frame that can work for anyone. But, it's also perfect for people who are constantly moving because it can be assembled and disassembled within a few minutes by one person. It uses an interlocking Japanese craftsmanship technique so that it remains sturdy and doesn't make any creaking sounds. There's no late-night squeaking here, even after it has been taken apart several times.
Buy at Thuma from $795.
The Secret Agent Wannabe: Personalized 007 ID Card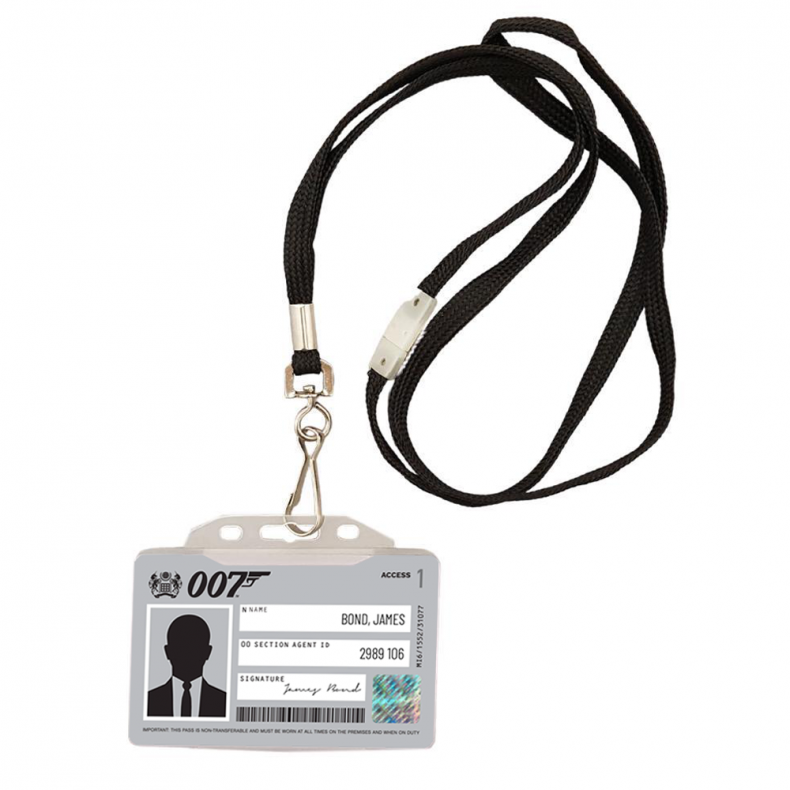 For that James Bond fan, the official 007 store offers an ID card that you can have personalized with the person's name and picture. This isn't practical, but it is meant to surprise and delight. The ID card comes with a printed picture (uploaded from the website), a hologram mark and a rear watermark design. It comes in a clear plastic cardholder with a black cord neck lanyard.
If this particular item isn't quite right, there are plenty of other gift items, from dress socks to coffee mugs, that may work well, too.
Buy at 007 Store for $22.
The Grandparents: Aura Mason Luxe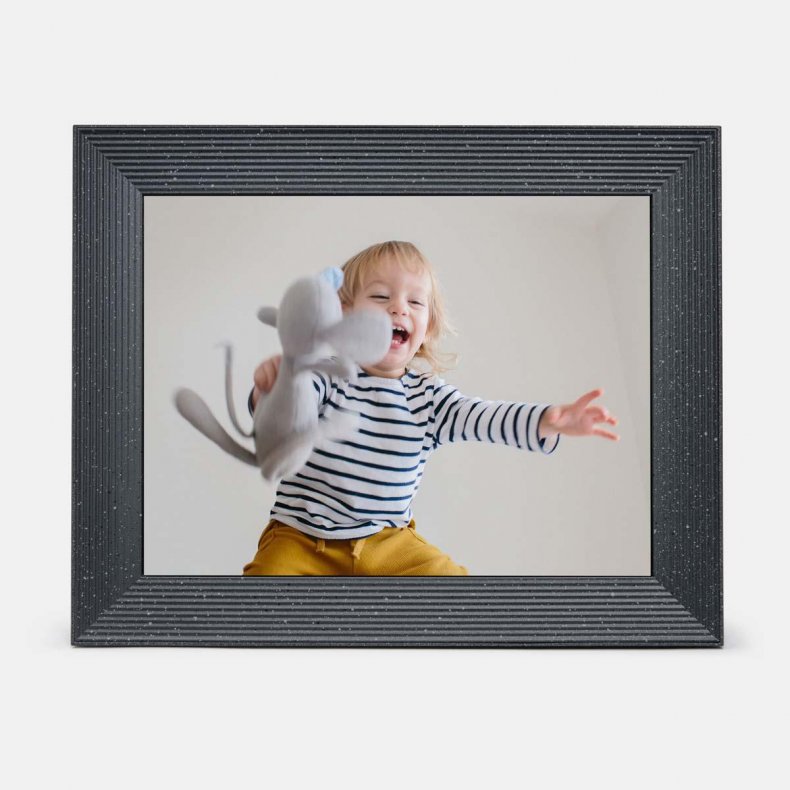 The difference between any old digital frame and an internet-connected, hassle-free photo frame is night and day. There are a few things that set Aura frames apart from other products, but the two main ones are the focus on aesthetics and a seamless sharing experience.
This new Mason Luxe frame has a 9.7-inch 2K screen with very high resolution. It can rotate to be portrait or landscape and handle photos or videos. Anyone granted access can send photos to the frame using the Aura iOS and Android apps. There's unlimited photo and video storage available. Plus, Aura frames can even be set up with content before they arrive, so the person unwrapping the gift can see memories from the first moment they plug it in.
Buy at Aura for $249.
Frequent Traveler: Rumpl Everywhere Towel Travel Set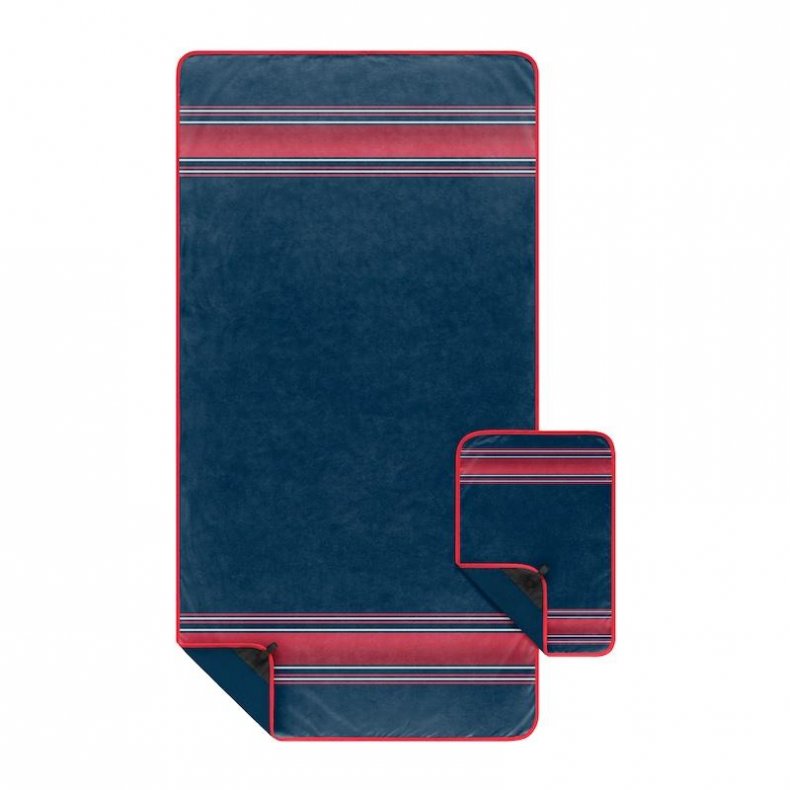 I've found that it can be extremely useful to always pack a towel whenever I travel. Whether it's for camping or staying at an Airbnb, having a personal towel is just nice. You know where it has been. The problem is that bringing a towel can take up a lot of precious luggage space. This Everywhere Towel from Rumpl packs down to about the size of a soda can and comes with a washcloth to make it a set. It's ultra-absorbent, but it dries quickly and has an anti-microbial finish to stay clean longer.
Buy at Rumpl for $49.
The Slow Coffee Sipper: Ember Mug 2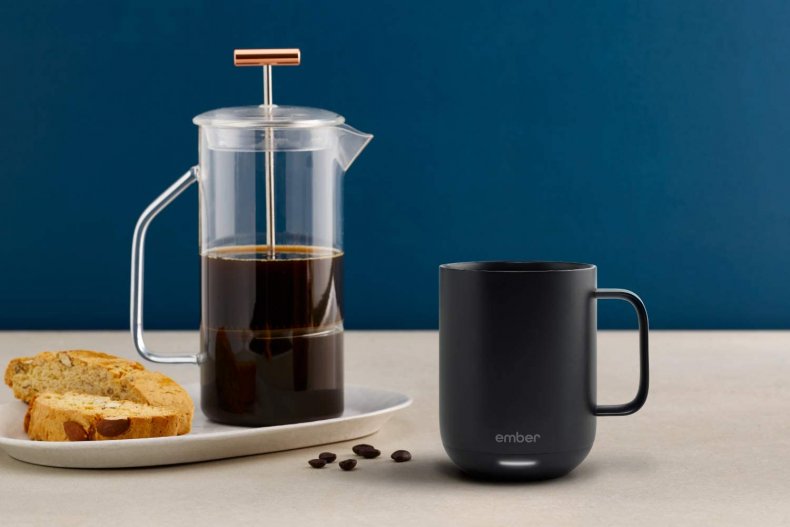 The Ember temperature-controlled mug has been the single greatest upgrade to my morning routine in years. This is a perfect gift for anyone who takes their sweet time to drink their morning coffee—or who wants it at a certain temperature. This second version of the coffee mug comes in a 10-ounce or 14-ounce size and gets improved battery life. It can be used indefinitely on its included charging saucer or for around 1.5 hours on battery. The mug can be controlled from its mobile app.
(There's also a travel mug and car charger available if the coffee sipper you know is also a road warrior.)
Buy at Amazon from $99.95.
The Dreamer: JSX Semiprivate Air Travel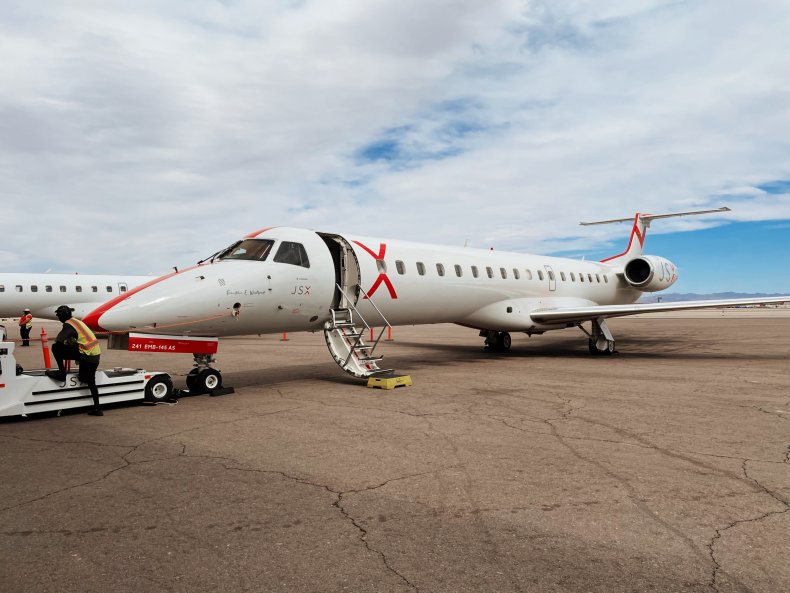 What better way to spend time with someone than take a trip? A little travel hack I discovered this year is that flying private, or semiprivate, doesn't cost much more than flying commercial. But, traveling this way is much more convenient. JSX offers private terminals and jets with only 30 seats—which all have business-class legroom. Plus, flying with the airline includes perks like free snacks and drinks, and two free checked bags.
I flew from San Diego to Las Vegas this year, and it was quick and easy. JSX doesn't fly everywhere, but there are lots of airports covered on the West Coast, and the company has even expanded to the East.
Book at JSX from $129.
Newsweek may earn a commission from links on this page, but we only recommend products we back. We participate in various affiliate marketing programs, which means we may get paid commissions on editorially chosen products purchased through our links to retailer sites.