Just because your favourite TV show has been canceled, it doesn't mean it's over.
Audiences have more power than ever when it comes to the fate of television shows, and over the past few decades, many shows have been saved thanks to fans. Network executives and streaming services now listen to what the viewers have to say.
Shows like Brooklyn Nine-Nine were able to carry on thanks to passionate viewers, and currently fans of the show Manifest are hoping another network or streaming service will pick it up after it was cancelled by NBC after its third season.
There's many examples of shows ending prematurely only to get a last minute renewal, a second chance on another network, or even a movie finale. It's happened more often than you'd think, and here are just twelve examples of when fans have saved TV shows from getting canceled.
Brooklyn Nine-Nine
Andy Samberg's police sitcom Brooklyn Nine-Nine enjoyed five strong seasons on Fox before the network announced it was canceling the show in May 2018.
Fans quickly launched a social media campaign calling for a renewal, and negotiations began behind the scenes to revive it on another channel. According to Deadline Hollywood, TBS, NBC, Netflix and Hulu all looked into the prospect of picking the show up but it was NBC who secured the rights to air the sixth season.
Now after their eight season in total, Brooklyn Nine-Nine is finally set to come to an end on September 16, 2021.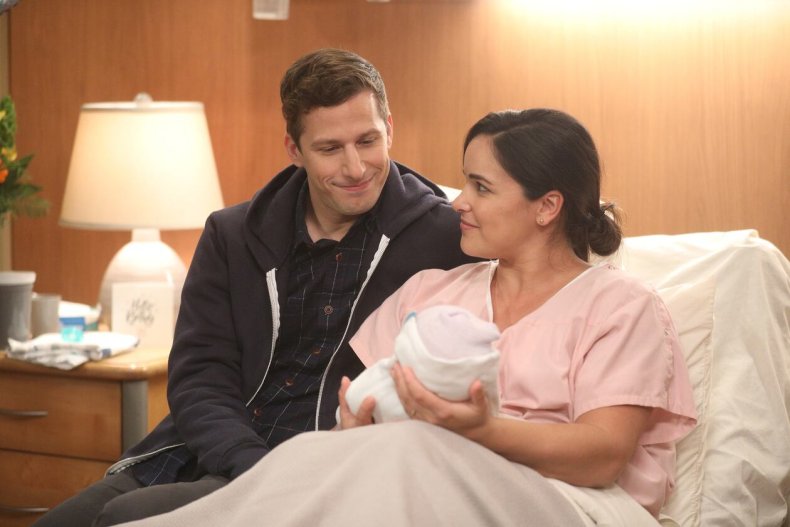 Sense8
Sense8 was a cult classic on Netflix that had a passionate but small fan base, according to Chief Content Officer of the streaming service Ted Sarandos.
After it was canceled in 2017, fans of the show created an online petition. They called Netflix and started a movement online with the hashtag #RenewSense8.
On June 29, 2017, co-creator Lana Wachowski (The Matrix) revealed they'll wrap the series up with a two-hour special which was released on June 8, 2018.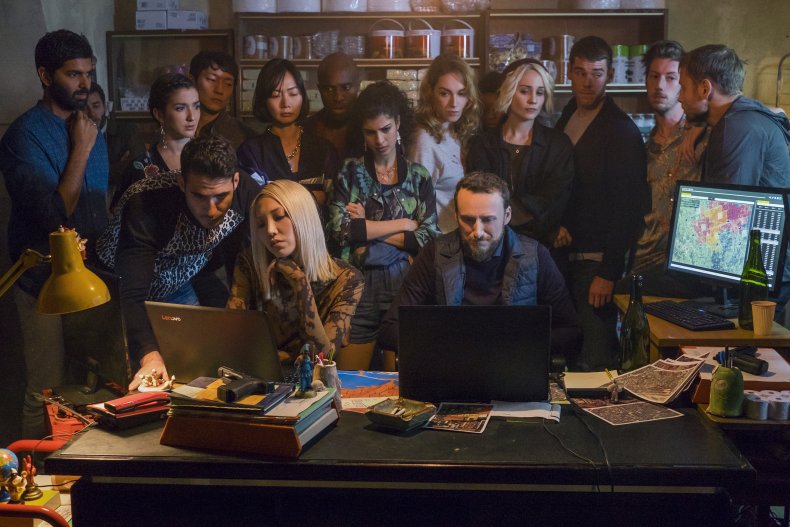 Community
Dan Harmon's (Rick and Morty) NBC sitcom had a tumultuous run during its six seasons.
Initially airing for two seasons on NBC, the show was reportedly at risk of cancellation but Community fans staged a flash mob outside Rockefeller Center wearing costumes referencing the show. The show was renewed for a third season, and again for a fourth but Harmon was replaced as the showrunner.
A dismal Season 4 saw cast member Chevy Chase leave the show and NBC renewed it again and rehired Harmon as the showrunner.
Donald Glover left the show during Season 5 and the show was eventually canceled by NBC in 2014. Netflix and Hulu reportedly turned down the chance to pick Community up for a sixth season but Yahoo did with their short-lived streaming service Yahoo! Screen.
Almost annual fan campaigns saved Community from cancellation and there's now strong fan support to create a movie. #SixSeasonsAndaMovie
Timeless
Time-traveling NBC show Timeless was canceled after its first season but was soon renewed three days later. Co-creator Eric Kripke thanked fans on Twitter for their social media efforts in reviving the series.
It got a second season in 2018 followed by a two-hour finale to finish the show.
Nashville
171,000 people signed the #BringBackNashville petition after it was unceremoniously canceled by ABC in 2016. Eventually the show was picked up and the final two seasons aired on CMT. President of the network Brian Philips said in a statement, "CMT heard the fans" and that Nashville belonged on the network.
Arrested Development
The phrase "there's always money in the banana stand" was taken to heart by Arrested Development fans and they urged Fox executives to renew the show after its second season by sending letters and fake bananas to their offices. The critical darling got its third season thanks to that move and the website SaveOurBluths.com but poor ratings meant it ended there.
Netflix eventually picked up the show for a fourth season in 2013 and a fifth in 2018.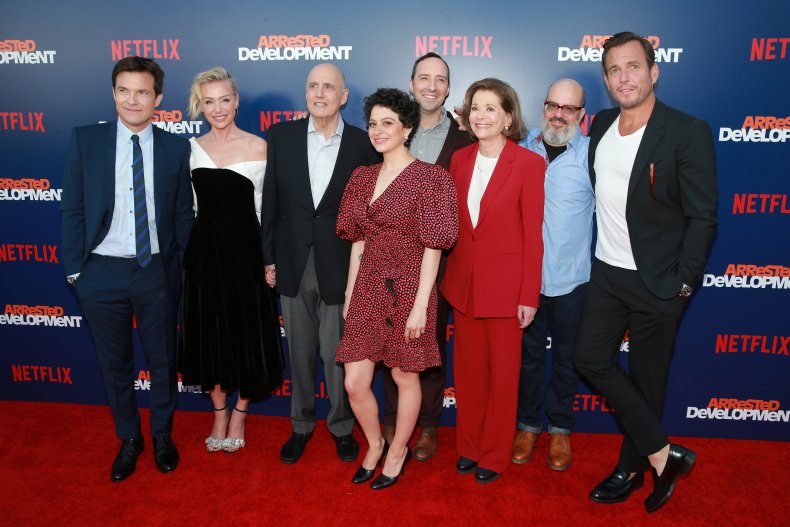 Friday Night Lights
Friday Night Lights was at risk before the days of impactful social media movements. Instead, after NBC decided it wouldn't renew the show after its second season, fans mailed light bulbs, mini-footballs and eye drops to NBC to make them change their mind.
The show ran for another three seasons.
Jericho
Jericho was canceled after just one season of television by CBS in 2007 because of poor ratings. The final word of the season was "nuts" which led fans to get together in a chatroom, and send executives 40,000 pounds of nuts. It got just one more season but the story of the post-apocalyptic world continued in comic books.
Veronica Mars
Fans wanted to see Kristin Bell as Veronica Mars again so much that they actually paid for the privilege.
The show was canceled in June 2007 by The CW. In 2013 creator Rob Thomas and Bell started a Kickstarter fundraiser in an attempt to get a film made. Within ten hours, the goal of $2 million had been reached. The film was released by Warner Bros. Pictures in March 2014 and a fourth season was released by Hulu in July 2019.
Firefly
Joss Whedon's hotly-anticipated follow up to Buffy the Vampire Slayer was Firefly, a space western which got fans hooked. Already worried about the ratings, Firefly fans preemptively formed the Firefly Immediate Assistance campaign and send postcards to Fox. The campaign failed, and efforts to get the show picked up by another network failed too.
In 2005, Universal Pictures produced Serenity which continued the story from the series and acted as closure for the audience.
Family Guy
It's easy to forget that Family Guy hasn't always been the mainstay of television that it is now. In 2000 Fox canceled the show after the Season 2 finale but eventually ordered 13 more episodes in July of that year. It was then canceled again after the third season.
Fox sold the rerun rights to Cartoon Network and it became a cult phenomenon there while DVD sales proved incredibly popular too.
Fox once again renewed Family Guy after this fan reaction and after airing its fourth season in 2005, it's been on television ever since. Season 20 of Family Guy starts on September 26, 2021 on Fox.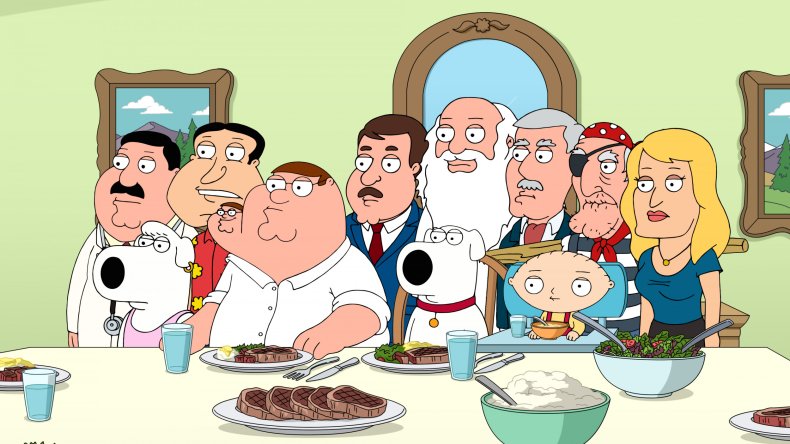 Chuck
Chuck, which made stars of Zachary Levi and Yvonne Strahovski, was another show that had its fans fighting annually to secure its renewal. The fan site ChuckTV.net organized several efforts to keep the show on the air. The tactics included letters, mentioning the show by name at Subway sandwiches (featured in the show) and a campaign to donate money to the American Heart Association on behalf of NBC. The latter fan effort was called "Have a Heart, Renew Chuck."
It was eventually renewed for a further two seasons before it finished with its fifth season which came to an end January 27, 2012 on NBC.