13 Arrested in Sri Lanka Bombings, Including Driver of Van Believed to Be Linked to Attacks: Reports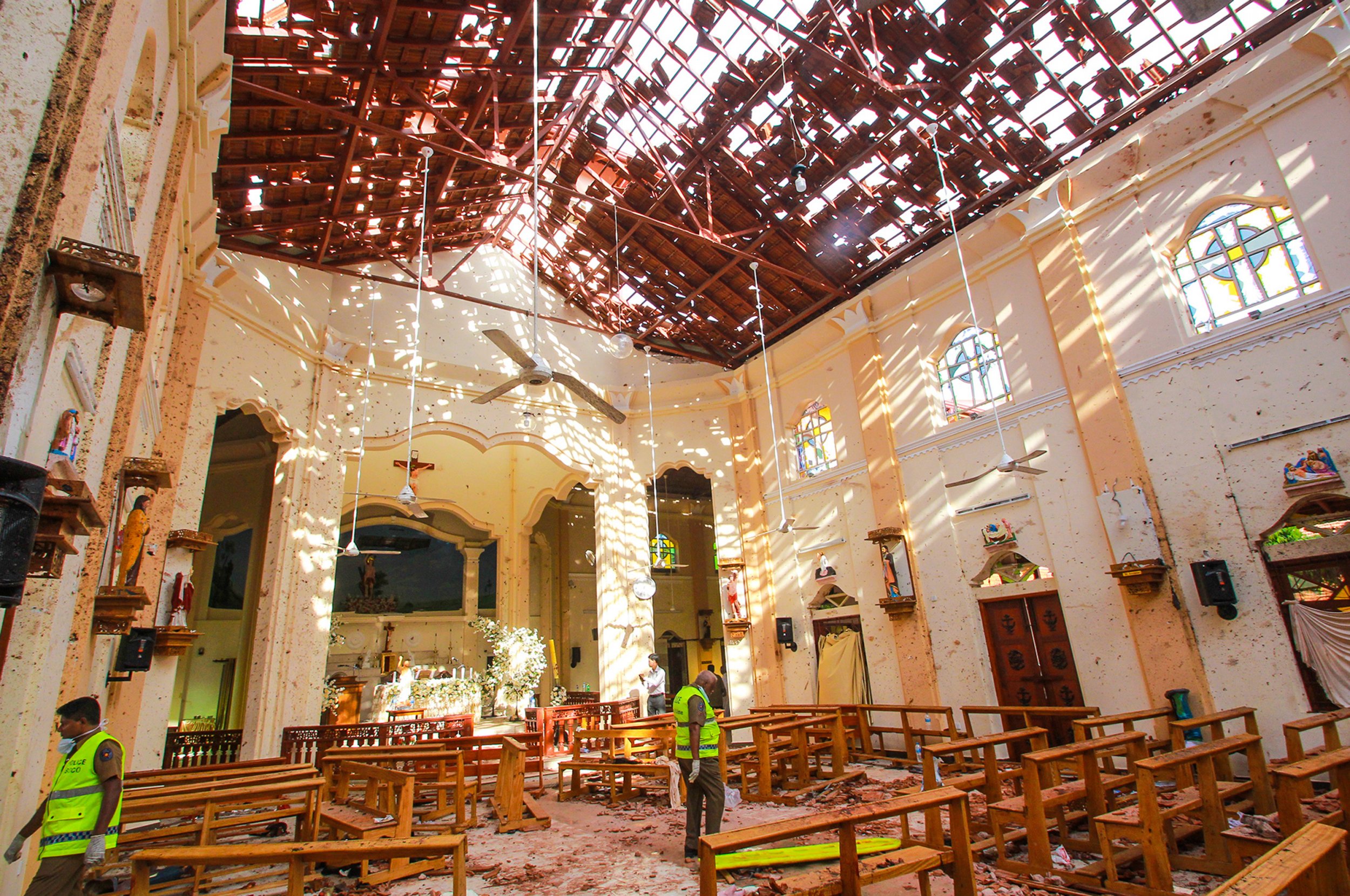 Less than 24 hours after a series of explosions set off by apparent suicide bombers rocked the nation of Sri Lanka, killing at least 207 people, police have reportedly arrested more than a dozen people they believe are connected to the attacks.
Sri Lankan news outlet NewsFirst reported Sunday night that police in the capital city of Colombo, where many of the bombs exploded on Easter, had seized a van and arrested its driver in apparent connection to the bombings. According to the report, police believe this van was used to transport the bombers that attacked four hotels and three churches, many of them in or near Colombo.
That same report also noted that police had located what they believed to be a house in the town of Panadura, about 15 miles south of Colombo, that was sheltering suspects in the bombings.
Local BBC reporter Azzam Ameen backed up that claim on Twitter and added that police had arrested 13 individuals.
The NewsFirst Twitter account also mentioned, citing a police spokesperson, that 13 had been arrested, with the additional detail that ten of these detainees had been handed over investigators.
The arrests came around the same time that Sri Lankan officials, including Prime Minister Ranil Wickremesinghe indicated that the government may have received advance warning of an attack but that this information did not make its way to the highest authorities.
"We must look into why adequate precautions were not taken. Neither I nor the Ministers were kept informed," Wickremesinghe said, but he explained that "for now the priority is to apprehend the attackers."
The Sri Lankan government has not yet identified the attackers or officially linked them to any particular terrorist organization.
Earlier in the day, following reports that seven individuals had been arrested, Defense Minister Ruwan Wijewardene called on the media to not identify the attackers involved by name.
"Don't give extremists a voice. Don't help to make them martyrs," said Wijewardene according to reports.