'13th' Netflix Documentary Viewers Surge by 4,665 Percent in Three Weeks
Netflix documentary 13th has received a surge in viewers in the past three weeks following the death of George Floyd.
The Ava DuVernay-directed documentary is being hailed as an important educational resource for the Black Lives Matter movement, as mass demonstrations have been taking place across the U.S. and indeed the world against systemic and police brutality.
As such, Netflix subscribers have been seeking out content about race to learn more about the experiences of black people in America.
The streaming giant tweeted: "In the last 3 weeks, millions of members (a 4,665% increase vs. 3 wks prior) have sought out 13TH, Ava DuVernay's essential doc about the intersection of race, justice, and mass incarceration in the US."
The tweet also points out that the film is also available for free on YouTube as an educational resource.
13th was released on Netflix in 2016 and provided a shocking look at the prison system in America and how a disproportionate number of African American people are incarcerated.
Though it is now four years old, the subject matter couldn't be more relevant due to current events.
The documentary offers thought-provoking insight from scholars, activists, and politicians who examine the criminalization of black people in America and the prison boom.
Its title, 13th, refers to the Thirteenth Amendment to the United States Constitution, adopted in 1865, which abolished slavery throughout the U.S. except as a punishment for conviction of a crime.
The critically-acclaimed project was nominated for an Oscar for Best Documentary Feature at the 89th Academy Awards, and won the Primetime Emmy Award for Outstanding Documentary or Nonfiction Special at the 69th Primetime Emmy Awards.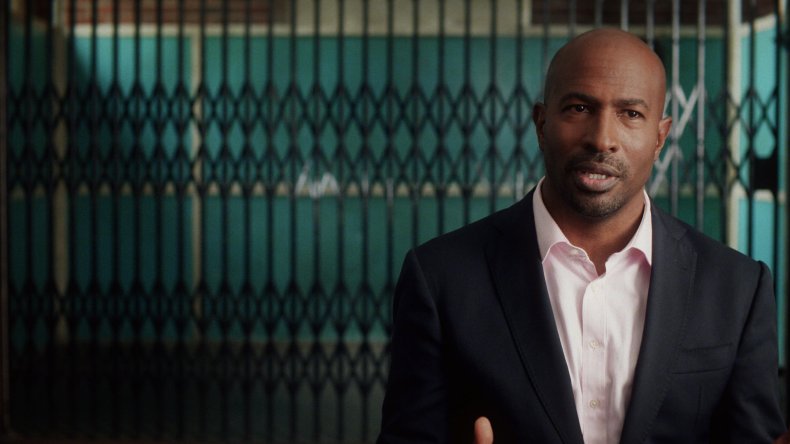 DuVernay described the current movement and surge in views as "a once-in-a-generation mood."
Speaking to Reuters, the Selma filmmaker said: "I hope that people that might be engaging with this material now will look to work like this outside of these very tense cultural moments (and) just let it be a very steady stream of learning and enlightenment."
Netflix has been highlighting other relevant content by black creators with DuVernay's 2019 series When They See Us featuring prominently.
The harrowing four-part true story series about five black teens wrongly convicted for the rape of a woman in Central Park saw demand jump 83 percent over the last month, according to figures published by Reuters.
Dear White People, a comedy about black Ivy League students also saw a 331 percent boost in demand in the U.S. over the last 20 days.
13th is currently streaming on Netflix and YouTube.