TV has been giving movies a run for its money for years now and finally, actors are getting paid blockbuster-sized salaries to reflect its success.
While there are many massive television series available to watch on streaming services these days, TV actors have been receiving seven-figure salaries since the 1990s.
Whether it's a three-camera sitcom or a gripping serial drama, many stars earn well in excess of $1 million. Here's a list of some of television's biggest shows where the stars reportedly broke the six figure barrier.
Ted Lasso — Jason Sudeikis
The latest actor to receive over $1 million is creator, writer, executive producer and star of Ted Lasso, Jason Sudeikis.
Ahead of the third series of the fish out of water Apple TV+ comedy, according to The Hollywood Reporter, Sudeikis has renegotiated his deal to earn over $1,000,000 an episode.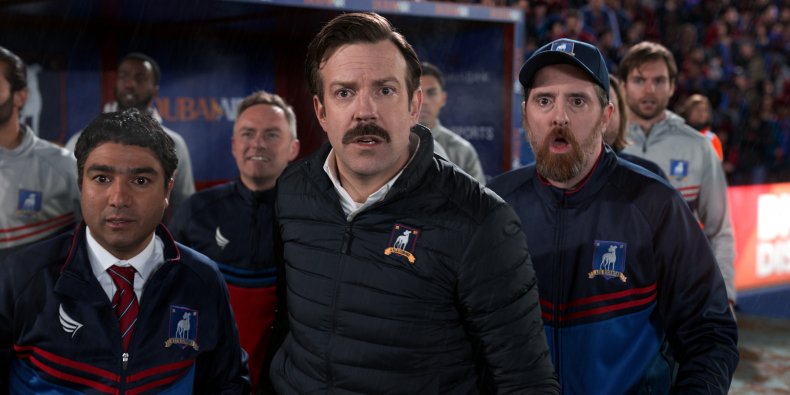 Friends — cast
This well-publicized pay dispute between NBC and Jennifer Aniston, Lisa Kudrow, Courteney Cox, Matthew Perry, David Schwimmer and Matt LeBlanc ended with each of the cast members earning $1 million per episode for Seasons 9 and 10.
They also all earned a comfortable seven figure sum for appearing in the recent Friends: The Reunion special.
The Morning Show — Jennifer Aniston & Reese Witherspoon
Aniston is earning herself another bumper payday for each episode of the Apple TV+ series The Morning Show. For Season 1, it was estimated that Aniston and co-star Witherspoon got a figure between $1 and $2 million for each episode of the 10-part season. Parade speculate that they're set to get a pay increase for Season 2, out on September 17.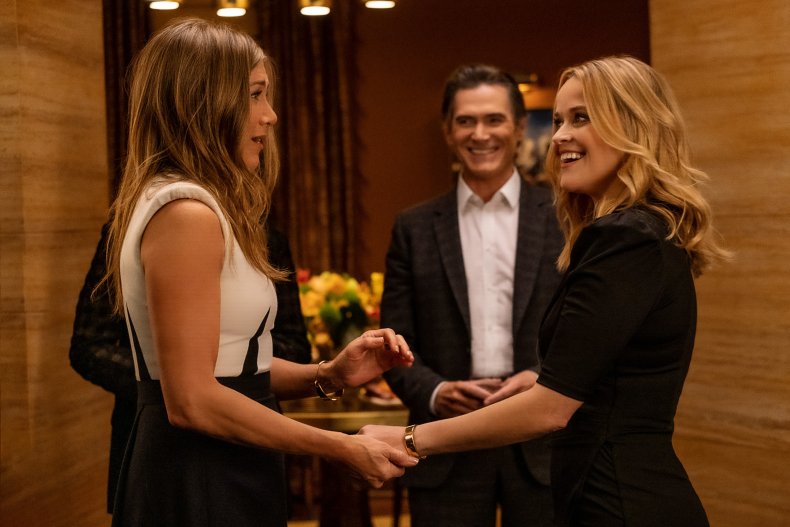 Seinfeld — Jerry Seinfeld
Seinfeld made its star the highest paid actor on television ever when they agreed to pay him a million dollars per episode in the final season. That figure, according to Celebrity Net Worth, was at odds with the rest of the cast who eventually earned $600,000 per episode in the final season in 1998.
The Big Bang Theory — multiple
There are varying reports speculating what each of the cast members received for starring in The Big Bang Theory. Jim Parsons seemed to receive over $1.2 million per episode for his portrayal as Sheldon Cooper according to Forbes.
The rest of the cast, Johnny Galecki, Kaley Cuoco, Simon Helberg and Kunal Nayyar earned somewhere between $900,000 and over $1 million according to various outlets. During the show's run, cast members agreed to take a pay cut so newer supporting characters Melissa Rauch and Mayim Bialik could get pay increases.
The Handmaid's Tale — Elisabeth Moss
Forbes and Parade reported that Elisabeth Moss is now earning over a million dollars per episode of The Handmaid's Tale. Season 4 just aired and has already been renewed for a fifth season.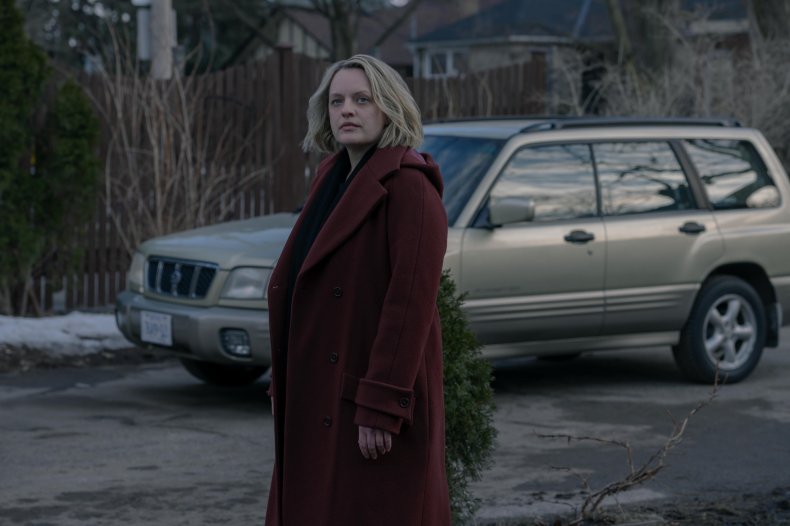 Game of Thrones — multiple
When the final season of Game of Thrones was the most hotly anticipated show of the century, six of its original (surviving) cast members raked in a payday of one million dollars per episode. The Lannisters, Peter Dinklage, Nikolaj Coster-Waldau and Lena Headey, and doomed lovers Emilia Clarke and Kit Harington all had their pay increased for the six-part eight season.
Home Improvement — Tim Allen
After starring in Home Improvement for most of the '90s, Tim Allen signed off in his role with an impressive pay day. As the host of the fictional Tool Time he earned himself $1.25 million per episode for the final season according to Uproxx.
Frasier — Kelsey Grammer
For the final two seasons of Frasier's run from 2002 to 2004, star Kelsey Grammer earned a reported $1.6 million according to People.
Everybody Loves Raymond — Ray Romano
Romano was another sitcom star to rake in the big bucks during the last few seasons of his television tenure. As the creator and star of Everybody Loves Raymond, he earned $1.725 million dollars per episode according to People.
Two and a Half Men — Charlie Sheen
While Two and a Half Men eventually continued without Sheen, for a while he was earning big money for playing Charlie Harper in the Chuck Lorre sitcom.
From 2010-2011 he was reportedly the highest earning television star in history, earning $1.8 million per episode. He left the show in 2011 and the sitcom continued for another four seasons without him.
Nine Perfect Strangers — Nicole Kidman
Variety believes Kidman is getting $1 million per episode for starring in the Hulu series of which she is also an executive producer on. She stars as mysterious Masha in Nine Perfect Strangers with a team she also worked with on Big Little Lies.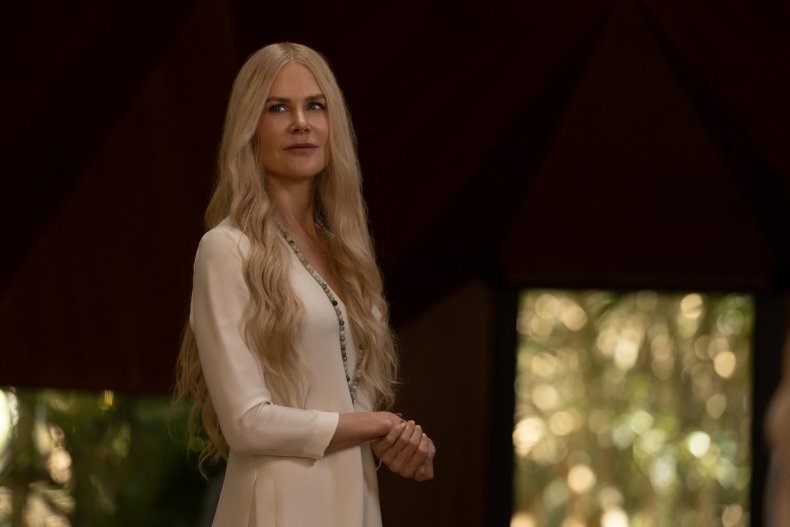 Big Little Lies — Nicole Kidman & Reese Witherspoon
Big Little Lies was another rewarding project for both Witherspoon and Kidman, who reportedly got paid over $1 million each for the second season according to The Hollywood Reporter.
The Terminal List — Chris Pratt
Chris Pratt is set to join this list of TV royalty with his appearance in this upcoming Amazon Prime Video show. The Terminal List is a thriller drama with Pratt receiving $1.4 million an episode for his role as a Navy SEAL according to Variety.