140 LGBTQ Activists Call on Kyrsten Sinema to End Filibuster or be Voted Out
Over 140 LGBTQ activists in Arizona have co-signed an open letter to Democratic Arizona Senator Kyrsten Sinema, calling on her to end the filibuster or lose their support for her in the next election.
The Equality Act, landmark legislation sponsored by Sinema, would grant comprehensive federal protections for the LGBTQ community. But it has little to no hope of passing with the antiquated practice of the Senate filibuster still standing—a practice which Sinema has declined to oppose in recent weeks, although she has the decisive power to do so.
Sinema, who is the nation's first openly bisexual senator ever elected, received support from some LGBTQ organizations during the campaign process. And now, some of these LGBTQ activists and organizers who supported her, are threatening to withdraw their support unless she takes the necessary actions to push the Equality Act through.
"We, the below queer community leaders and organizations, thank you for co-sponsoring the Equality Act, and we urge you to take the necessary next step of ending the filibuster so queer and transgender civil rights can pass the Senate and be signed into law by President Biden," the letter to Sinema reads.
"If you refuse to do this, we will have no choice but to seriously consider whether our support for you, including financial donations, may better serve our community if directed to another Democrat who will use their power as a US Senator to stand up for our rights."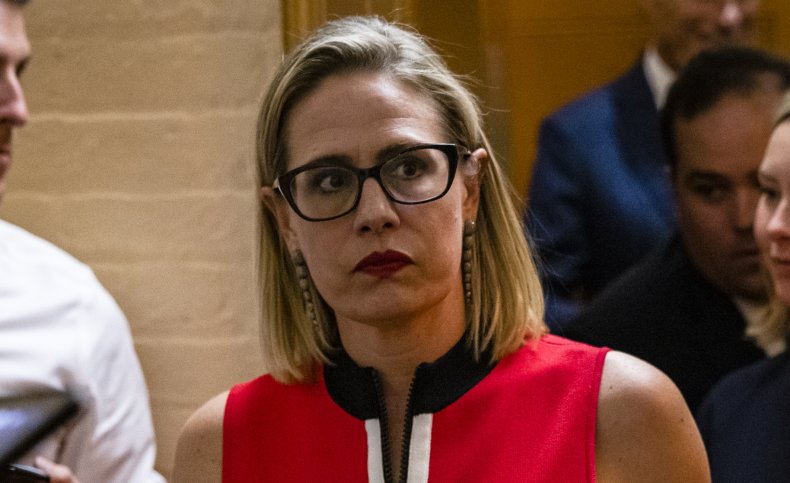 Sinema, as a Democrat, positioned herself as a progressive as she campaigned for her office. Recently, however, Sinema seems to be behaving more as a conservative legislator. Declining to block the filibuster aligns with the conservative agenda, as does voting "no" on key progressive goals, such as the $15 minimum wage attached to the COVID-19 relief stimulus package bill on March 5, by Democratic Vermont Senator Bernie Sanders, for instance.
Joan Arrow, the activist who initiated the letter to Sinema, told the outlet them. that she has felt a "real betrayal" from Sinema since volunteering for her campaign.
"I wasn't out of the closet when I was knocking on doors for Kyrsten Sinema," Arrow said. "But I knew in my soul that we need more LGBTQ senators in positions of power because our people need to be protected. I believed the lies that Sinema told to get elected, that she would look out for us."
The letter, endorsed by more than 140 activists, included signatures by organizers from the Arizona Trans Youth and Parent Organization, the Arizona Trans Alliance, PFLAG Sedona/Verde Valley, Phoenix Pride, Arizona Democratic Party, GLSEN Phoenix and the Young Democrats of Arizona.
Newsweek reached out to Sen. Kyrsten Sinema's office for comment.