$1,400 Stimulus Checks Start Arriving in Bank Accounts as Biden Hits Road to Tout Rescue Plan
President Joe Biden and Vice President Kamala Harris are preparing to hit the road to boost support for the $1.9 trillion stimulus package, as some Americans have started to see the $1,400 checks arrive in their bank accounts.
In the next few days, Biden and Harris will be joined by their spouses as they travel to a handful of swing states for the so-called "Help Is Here" tour, during which the Democratic leaders will promote the most popular elements in their America Rescue Plan—including the direct payments and aid to parents.
Their aim is to deflect Republican criticism of the sweeping bill that Democrats recently pushed through Congress without GOP support.
"This is the largest expansion of the welfare state since Lyndon Baines Johnson in the 1960s,"said Florida Representative Michael Waltz, a Republican.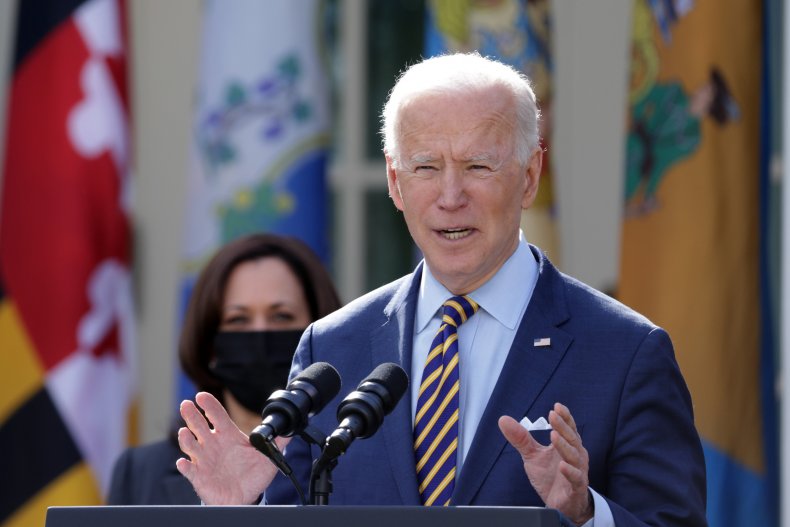 First lady Jill Biden will launch the tour on Monday by visiting a school in New Jersey's Burlington County, according to local news reports. She will then travel to New Hampshire later in the week.
The White House announced that President Biden will begin his tour in Delaware County, Pennsylvania, on Tuesday, before heading to Atlanta on Friday.
Meanwhile, Harris and her spouse, Doug Emhoff, will promote the relief bill in Las Vegas on Monday and Denver on Tuesday. Emhoff will go on to make a solo visit to Albuquerque, New Mexico on Wednesday, according to the Associated Press.
The House narrowly passed the stimulus package largely along party lines in a 220-211 final vote earlier this week, with all Republicans and one Democrat—Rep. Jared Golden of Maine—voting against the bill. The president signed the bill into law on Thursday afternoon.
After the Biden administration confirmed that the first batch of $1,400 checks were sent Friday, some qualifying Americans took to social media on Saturday to report that the payments had arrived in their bank accounts.
"Stimulus hit my account thanks Biden," tweeted Andrew Palmer of Washington D.C.
"Well, that was fast! Stimulus check has arrived and didn't crash my online banking this time!" tweeted Sara Ackerson of Portland, Oregon.
The Treasury Department has confirmed that the first batch will be going to those who provided direct deposit information in 2019 or 2020 tax filings. The second group of recipients will be those who didn't supply electronic deposit information in recent tax filings, but have their details on file with the IRS due to other government programs. The paper checks and Electronic Impact Payment (EIP) cards are expected to be sent by the end of March.
Newsweek reached out to the White House for further information.