$1,400 Stimulus Checks Will First Be Sent to Those With Direct Deposit Info, Says Treasury
President Joe Biden's $1.9 trillion stimulus package has passed Congress and soon millions of eligible Americans will be receiving the $1,400 direct payments.
The Treasury Department on Wednesday confirmed that the first batch of checks will be going to those who provided direct deposit information in 2019 and 2020 tax filings, according to CNBC. Those with direct deposits also received their payments first when the last two stimulus checks were distributed as the electronic payments are faster than sending paper checks and Economic Impact Payment (EIP) cards.
After the direct deposit group, the second group of recipients will be those who didn't provide electronic payment information in tax filings but have their information on file with the IRS due to other government programs.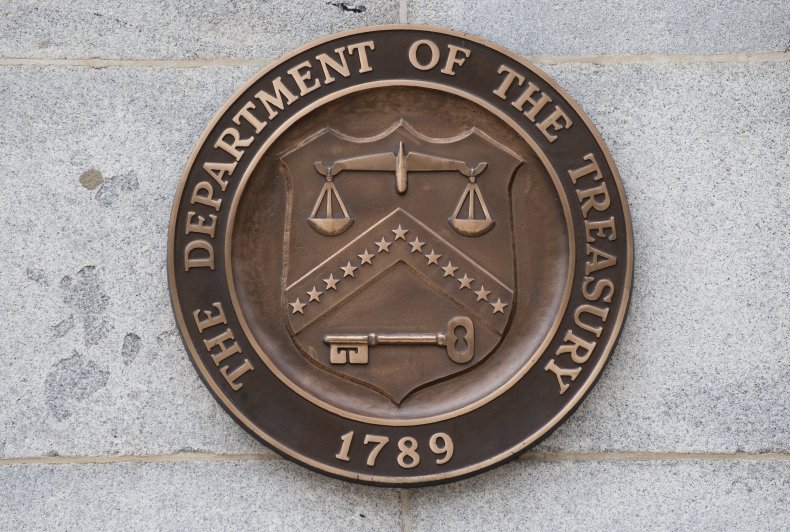 The government will send paper checks and EIP cards to recipients that do not have their direct deposit or bank account details with the IRS.
On Tuesday, White House Press Secretary Jen Psaki said that the Treasury Department and the Internal Revenue Service (IRS) have been working hard to ensure the payments start going out before the end of March.
"The IRS and Bureau of the Fiscal Service are building on lessons learned from previous rounds to increase the number of households that will get electronic payments, which are substantially faster than checks," she said.
Biden is expected to sign the American Rescue Plan into law on Friday.
House Majority Whip James Clyburn of South Carolina on Tuesday told MSNBC that he's "very hopeful that by the beginning of next week, some relief can be realized." The last two stimulus checks took the IRS roughly one week to begin processing after the president's formal approval.
Under the bill, individuals earning less than $75,000 and heads of households with incomes not exceeding $112,000 will receive the full $1,400 payment. Couples earning under $150,000 will receive a combined total of $2,800 and families will get an additional $1,400 for any eligible dependents. Individuals earning less than $80,000 will receive a lesser payment and individuals earning more than the threshold will be completely phased out.
According to the Senate Finance Committee, administrators will determine eligibility using the latest individual income on file—either 2019 or 2020. The IRS started taking tax returns on February 12 so individuals who filed before the checks go out will receive an amount based on their 2020 income filing and those who file after will receive an amount based on their 2019 income filing.
Newsweek reached out to the Treasury Department for further information.