15 Actors Who Unexpectedly Left Their Shows—and Why
We get to know some TV characters like family over the years, so it's hard to adjust when a beloved series ends.
However, it's even more of a shock when a character up and leaves in a season finale, or even midway through with no prior warning.
Sometimes, a character's departure is set in stone and is part of a greater plan from the writers and producers, even if it does come as a shock to viewers. But often, it's because the actor behind the character decided to quit—or they got pushed.
Here are 15 stars who unexpectedly left their hit series and why they made their exits.
Kal Penn, House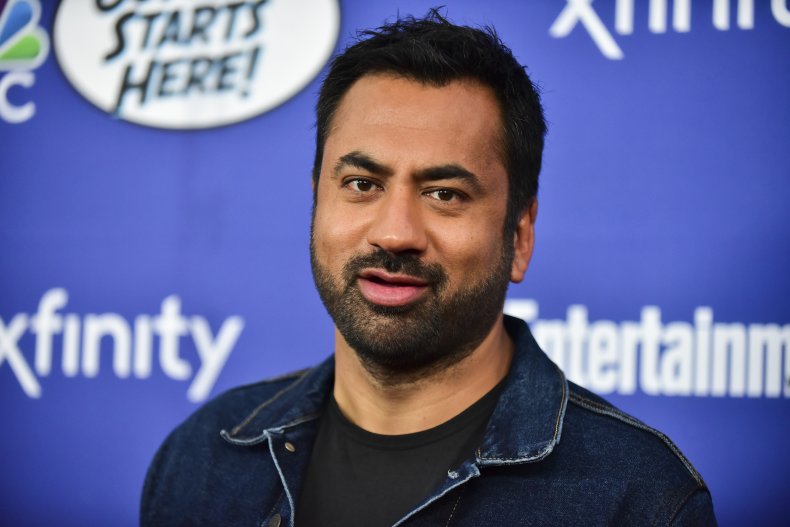 Kal joined the Fox medical drama House in 2007 as a regular cast member playing Lawrence Kutner, a new member of Dr. Gregory House's new diagnostics team.
However, in the season five episode "Simple Explanation" in 2009, his character died by suicide, with the reasons behind the death left unexplained by writers.
Penn had left for a new job, but interestingly enough, it wasn't to jump ship to a new TV series—he left so abruptly because he had accepted a job in the White House.
The actor joined the Obama Administration as an Associate Director in the Office of Public Engagement, necessitating his speedy departure from House.
Penn actually took a break from the White House to film A Very Harold & Kumar 3D Christmas, before later being appointed as a co-chair of Obama's successful re-election campaign.
Dan Stevens, Downton Abbey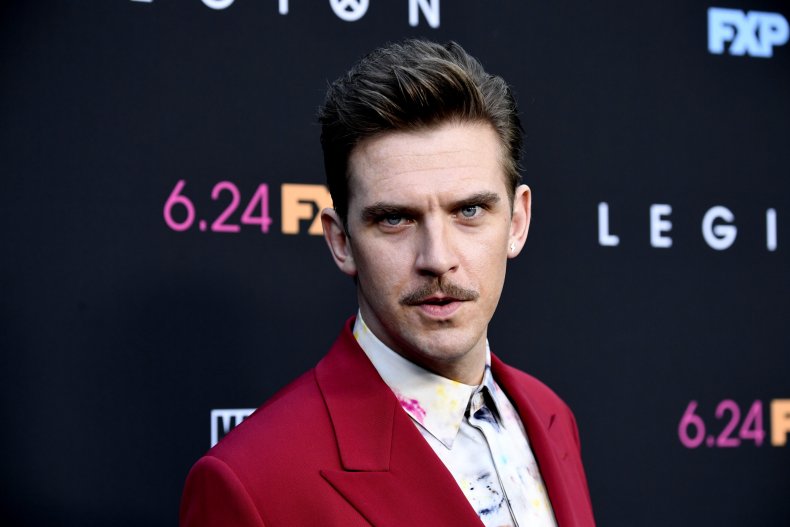 Matthew Crawley and Lady Mary Crawley's relationship was one of the most loved storylines in Downton Abbey, and fans were delighted when Lady Mary became pregnant after their wedding.
But tragedy struck when Matthew, played by Dan Stevens, was killed in a car crash on his way home from the hospital after seeing his newborn son, causing uproar among fans.
The reaction was so strong that ITV even released a statement on his untimely death in the Christmas special, saying: "The producers decided Matthew and Mary could not simply be estranged or parted."
Matthew was killed off because Stevens wanted to leave to explore new opportunities.
"We were always optioned for three years. And when that came up it was a very difficult decision. But it felt like a good time to take stock, to take a moment. From a personal point of view, I wanted a chance to do other things," he said.
Downton writer Julian Fellowes defended Matthew's death, saying that he "didn't really have an option".
He told the Daily Telegraph: "If he had been prepared to come back for maybe two or three episodes in a series, that would be different. Then we could have had a foreign posting or invented a career that would have made it possible for him to be away.
"Otherwise we would have had to make this tremendously successful love affair between Mary and Matthew unhappy, which I didn't feel would be believable. So we didn't really have any option."
Stevens' departure paid off, as he went on to star in The Guest, Beauty and the Beast, The Rental and Eurovision Song Contest: The Story of Fire Saga.
Chevy Chase, Community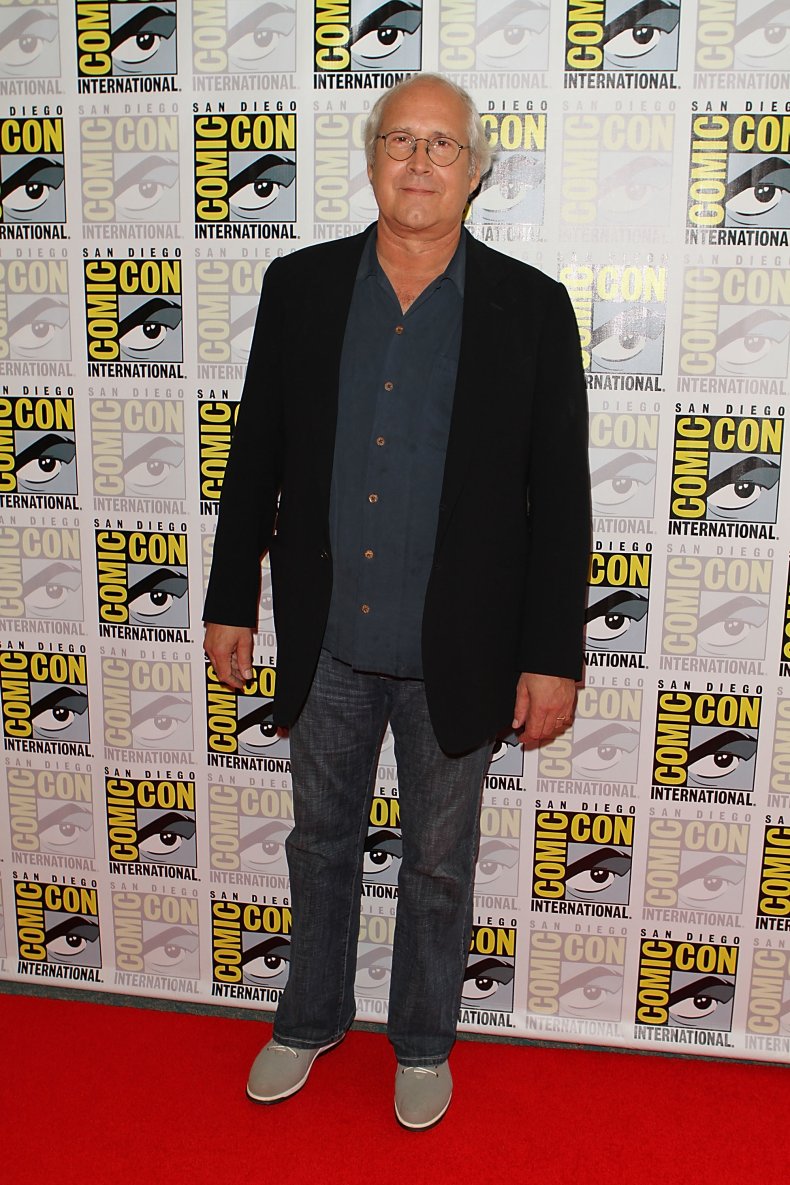 Saturday Night Live legend Chevy Chase was part of the original study group on Community since its premiere in 2009, playing ageing misogynist and moist-towelette mogul Pierce Hawthorne.
He remained on the show until season four, when an argument during filming of the episode "Advanced Documentary Filming" reportedly led to his departure.
Reportedly angry at the direction his character was taking, Chase allegedly used a racial slur while venting his frustrations. While the comment was reportedly a "political comment", according to director Jay Chandrasekhar, it upset many cast members and Chase walked off the set.
Later, it was confirmed that Chase had left the show, and is missing from two episodes in season four.
He does appear in the first episode of season five as a guest star, and in the third episode, Pierce was killed off, off-screen.
Daniel Dae Kim, Hawaii Five-0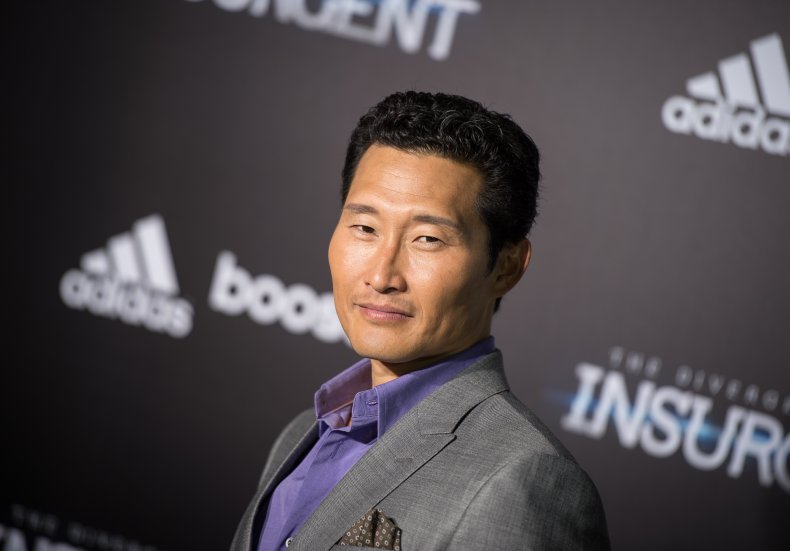 In 2010, Daniel Dae Kim joined the cast of the Hawaii Five-0 reboot as Chin Ho Kelly (played in the OG series by Kam Fong), and remained as one of the main cast members for seven seasons.
However, in the season seven finale, Kelly was offered a new job, which he accepted, in San Fransisco.
The character's departure reportedly came due to a salary dispute between Kim and CBS. Kim was seeking pay equality with Alex O'Loughlin and Scott Caan, but CBS's final offer to Kim was 10–15% lower than what his co-stars made.
In a Facebook post, Kim confirmed he had left the series, and alluded to the dispute by writing: "The path to equality is rarely easy. But I hope you can be excited for the future."
Grace Park, who played Officer Kono Kalakaua, also left Hawaii Five-0 over a salary dispute. The series ran for another three seasons before ending in 2020.
Sophia Bush, Chicago P.D.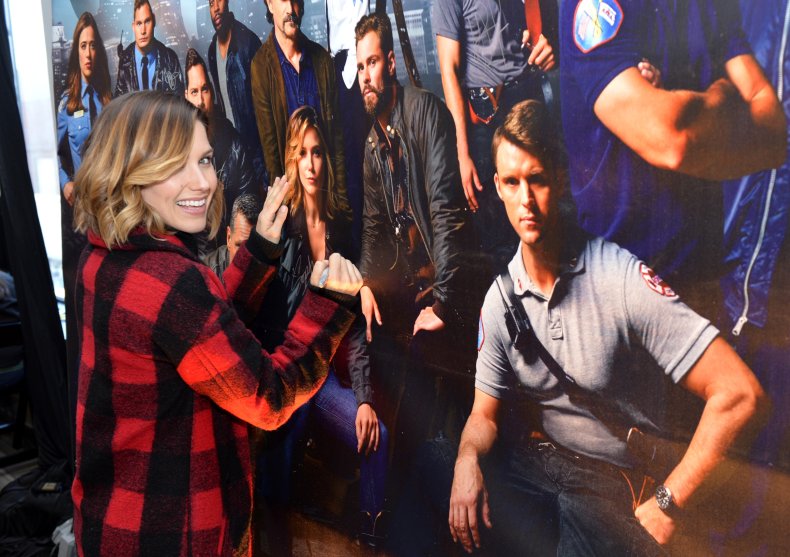 Sophia joined Chicago Fire spin-off Chicago P.D. in its first season as Detective Erin Lindsay, but four seasons in, it was announced the actress was leaving the show.
In the season four finale, Erin accepted a job in New York.
A year on from her exit, Bush revealed that she left the series due to a "consistent onslaught barrage of abusive behaviour".
"I realised that as I was thinking I was being the tough guy, doing the thing, showing up to work, I programmed myself to tolerate the intolerable," Bush told Dax Shepard on his podcast Armchair Expert.
"I quit because, what I've learned is I've been so programmed to be a good girl and to be a work horse and be a tug boat that I have always prioritised tugging the ship for the crew, for the show, for the group, ahead of my own health ... My body was, like, falling apart, because I was really, really unhappy."
Bush said that she complained to her bosses about the tough working conditions, with cast and crew getting sick filming in Chicago's freezing weather, and claimed that she was told nothing could be done because she had signed a seven-season contract.
She said: "I said, 'OK, you can put me in the position of going quietly of my own accord or you can put me in the position of suing the network to get me out of my deal and I'll write an op-ed for The New York Times and tell them why.'"
Columbus Short, Scandal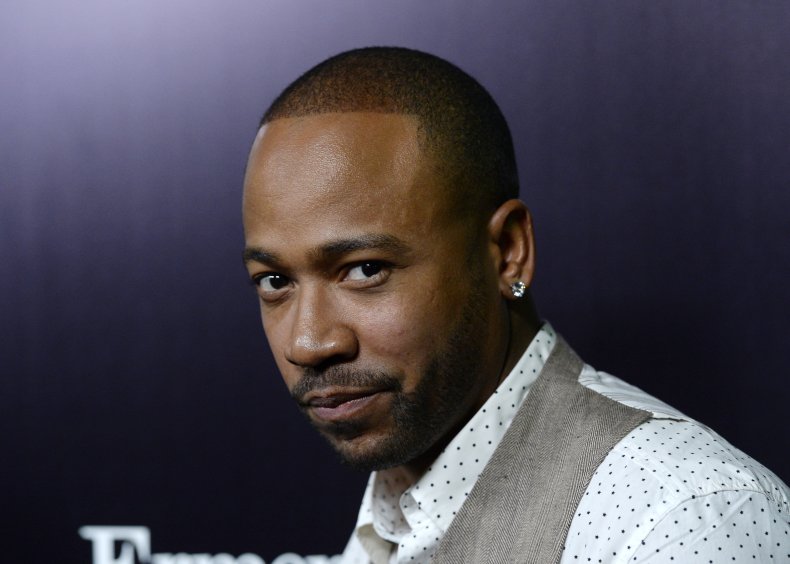 Columbus Short played litigator Harrison Wright, who worked with Olivia Pope, in the first three seasons of political series Scandal.
However, Harrison was killed off in the season three finale, due to issues in Short's personal life.
In 2014, the actor opened up about his departure in an interview with Access Hollywood, saying: "I was struggling with drugs. I had a lot on my plate, and you know, I was using unhealthy ways to kind of self-medicate and deal with a lot of heavy duty stuff in my life.
"I was doing cocaine and drinking a lot, and trying to balance a 16-hour work schedule a day, and a family, and I just lost myself back then."
Before his exit from Scandal was announced, Short was arrested for allegedly knocking out a man during an altercation at a restaurant, and he was hit with a restraining order from his then-wofe , who alleged that Short threatened her life during a fight at their home.
As part of a no-jail plea agreement, Short pleaded guilty to misdemeanour domestic violence, for which he performed 30 hours of community service, and pleaded no contest to a felony assault charge.
Mischa Barton, The OC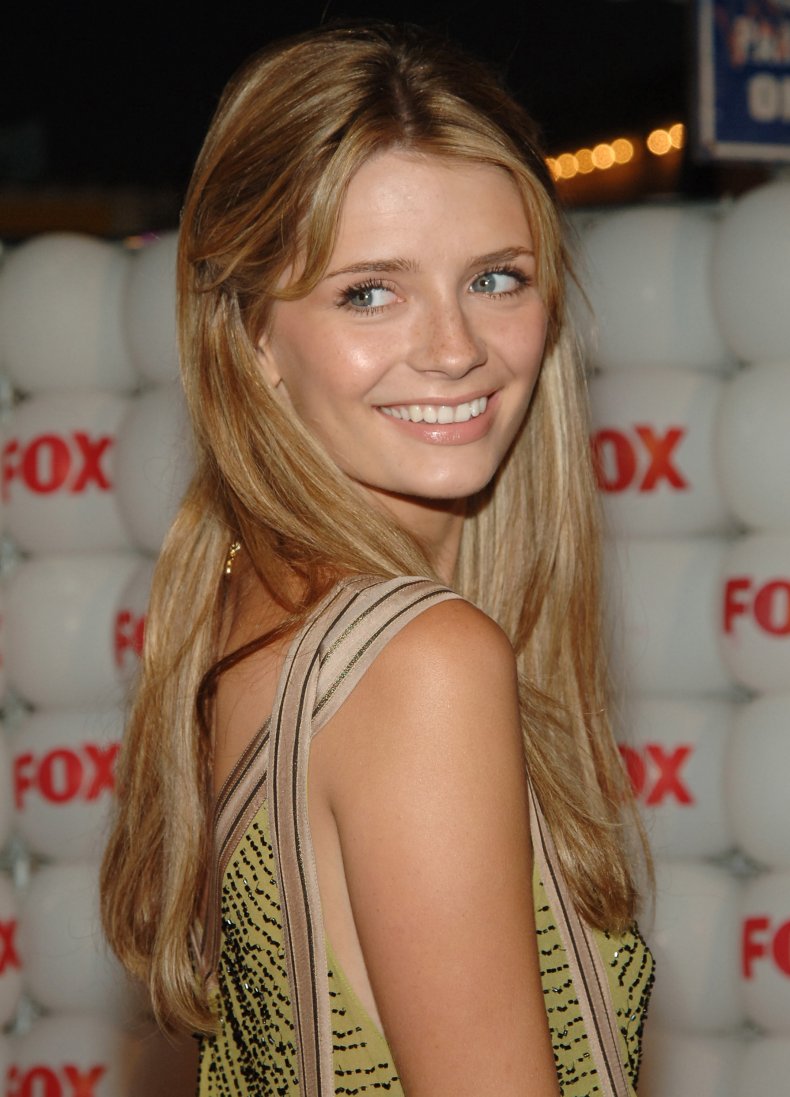 Teen drama fans were bereft in 2006 when the ultimate troubled rich girl Marissa Cooper was killed off on The OC to the strains of Jeff Buckley, when she and Ryan were run off the road by Volchok, just as she was about to go join her father on a cruise ship.
Marissa's death was the catalyst for the show's demise, and it ended one season on. So it may come as a surprise that her exit was actually the producers' idea.
Show creator Josh Schwartz told the HuffPost in 2013: "It was a hundred percent a creative decision for the show and it was born out of both feeling creatively like it was the direction the show needed to head and also, quite frankly, a function of needing to do something big to shake up the show at the end of that third season to both get the show to come back for a fourth season and, I think, to give the show a real creative jolt in season four and move the show in its own surprising, unexpected direction."
However, while appearing on Dancing With The Stars, Mischa suggested she was ready to leave The OC behind.
"I think I just got to the point where I was like, 'I'm not sure I'm enjoying this anymore'," she said. "I just felt like I was in a machine and I couldn't really get off. So it was time to step back. So I went back to England and it was just a year of real self-exploration."
Kevin Spacey, House of Cards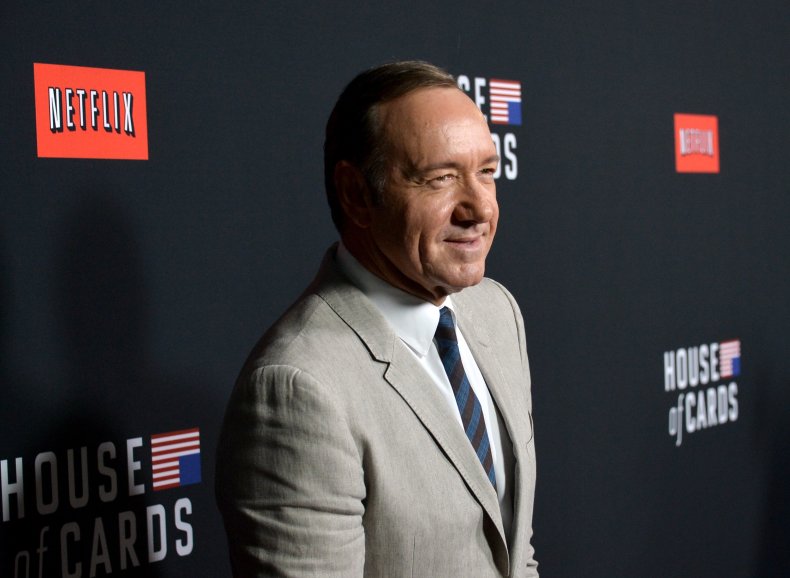 Netflix's House of Cards was a success from the get-go, receiving rave reviews and 33 Emmy award nominations over its six season run.
The series centred on ambitious congressman Frank Underwood, played by Kevin Spacey, as he climbed through the ranks in Washington, D.C.
Spacey won a Golden Globe for his portrayal of Underwood in 2015, but two years later, actor Anthony Rapp alleged that Spacey made a sexual advance towards him when he was 14 years old and Spacey was 26.
In a statement at the time, Spacey claims to have no memory of the alleged incident while apologising for what he said "would have been deeply inappropriate drunken behaviour".
After this, 15 other people—including eight people who worked on House of Cards—made allegations of sexual misconduct against Spacey.
At the time, season six of House of Cards was underway, and filming was paused to write Spacey out of the show, with his last appearance marked in season five.
After Netflix confirmed they would have no association with Spacey going forward, the sixth and final season resumed filming with Robin Wright's character Claire Underwood at the centre of the show.
Frank was mysteriously killed off off screen, as his wife took over the presidency.
T.R. Knight, Grey's Anatomy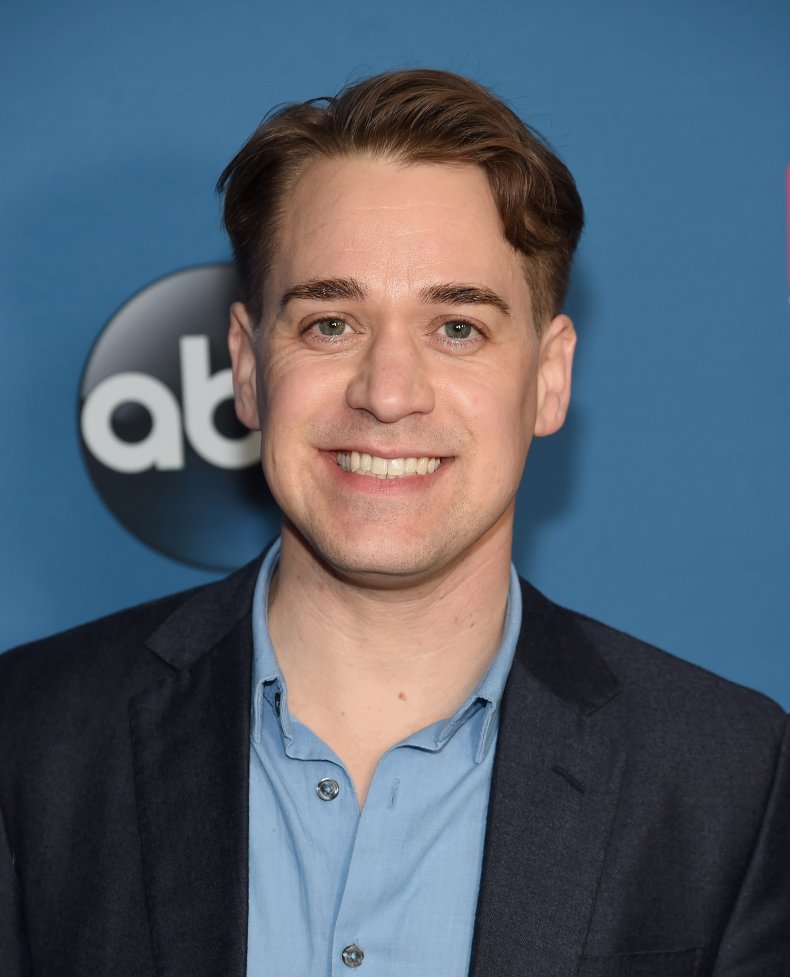 Grey's Anatomy has shed most of its main characters in various devastating ways across its 17 seasons, and among the most shocking exits was that of George O'Malley.
George, played by T.R. Knight, was one of the main cast members up until the end of season five, when Knight announced that he would be leaving the show in 2009.
The character was involved in a horrific bus accident, and was treated by his friends at the hospital who did not know that he was the disfigured John Doe; he was declared braindead following surgery, and his organs were donated.
Knight blamed a "breakdown in communication" with executive producer Shonda Rhimes for his departure after his screentime dwindled to just 48 minutes in the first nine episodes of season five.
Instead of asking what was going on with his character, Knight simply chose to leave, telling Entertainment Weekly: 'My five-year experience proved to me that I could not trust any answer that was given [about George]. And with respect, I'm going to leave it at that."
However, Knight did briefly return for an episode last year, when George visited Meredith in a dream.
Isaiah Washington, Grey's Anatomy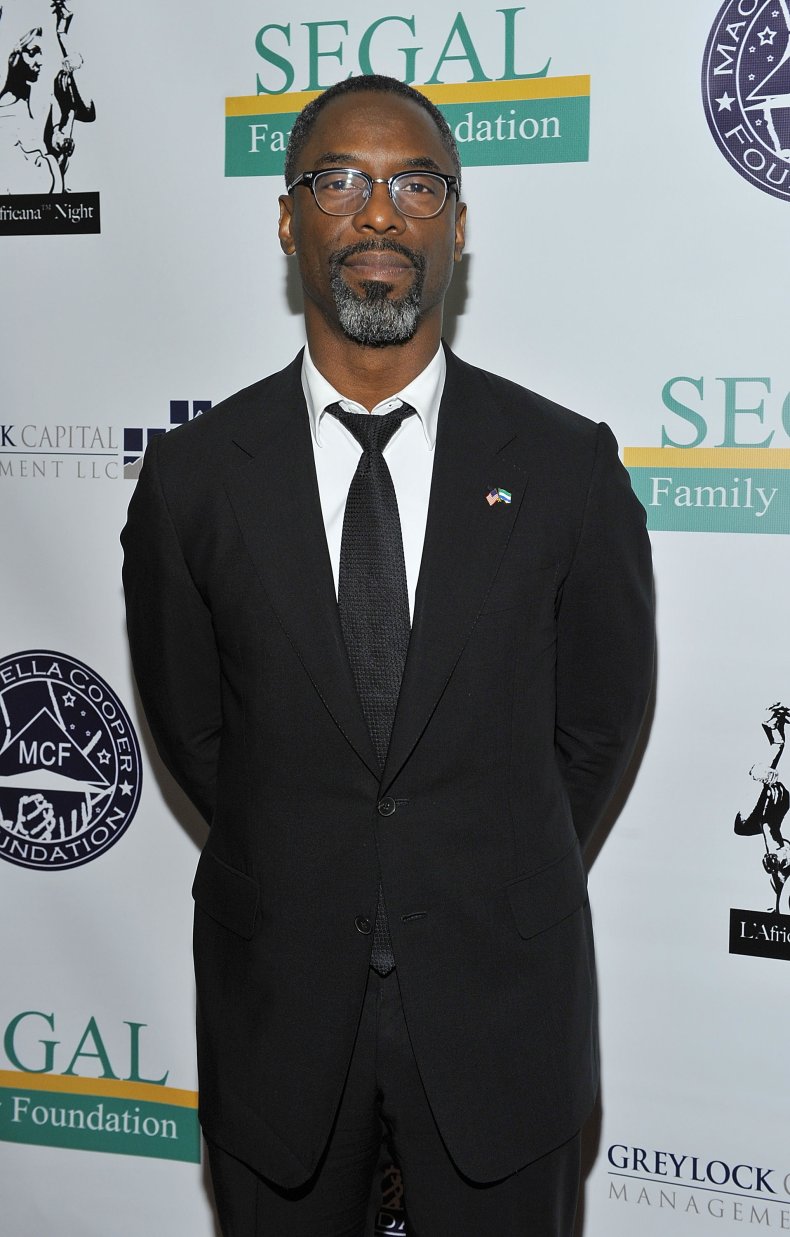 Another major Grey's exit came in the first season, when Isaiah Washington's character Dr Preston Burke was written out, skipping out on his wedding to Cristina Yang in the season finale.
His exit followed behind the scenes drama, when Washington used a homophobic slur in a row with co-star Patrick Dempsey.
Washington issued an apology for his "unfortunate use of words" and denied that it was directed at Knight, who later publicly came out as gay. But further controversy arose when he allegedly used the slur again at the Golden Globes.
Months later, ABC announced that they had decided not to renew Washington's contract, and in a statement, the actor said: "I'm mad as hell and I'm not going to take it anymore."
He later told Entertainment Weekly: "I'm saddened by the outcome. I did everything that the producers and the network asked me to do. I came back under great duress and stress, and thought I was doing the job I was hired to do.
"I thought that was going to speak for my future at Grey's, but apparently that wasn't the same vision that the network and studio had for me."
Washington did, however, briefly return to Grey's seven years on as Sandra Oh prepared to leave as Cristina Yang.
Washington, who campaigned against California's anti-gay-marriage referendum, Proposition 8, has always denied allegations of homophobia.
Charlie Sheen, Two and a Half Men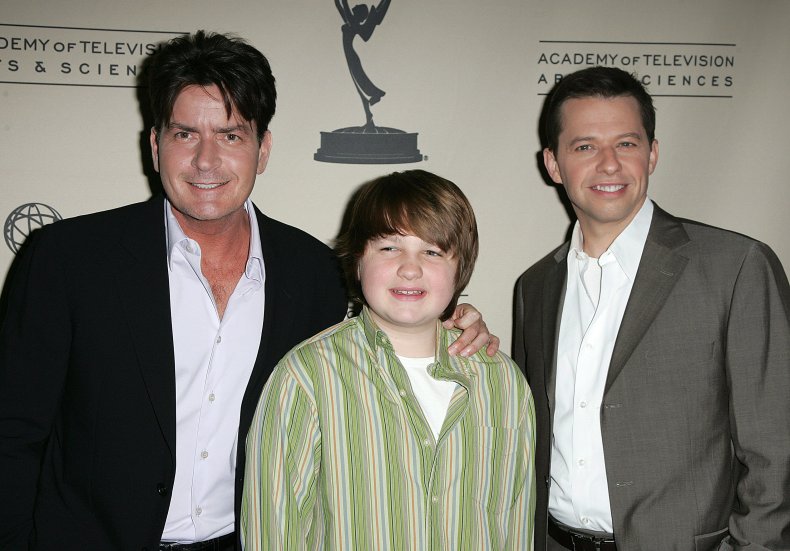 Love it or hate it, Two and a Half Men was one of America's most successful comedies, and Charlie Sheen was the highest paid actor on television at the time, making $1.8million an episode for playing Charlie Harper.
However, in 2011, it all came crumbling down as Sheen was fired from the show due to his "dangerously self-destructive conduct," difficulty at work in forgetting lines and turning up late, and inflammatory comments to producers.
Warner Bros Television terminated his services 'immediately' following a string of erratic interviews, after Sheen called producer Chuck Lorre a "clown" and a "stupid, stupid little man".
During his TV and radio interviews, Sheen made his notorious comments about him "winning" and having "tiger blood".
Charlie Harper was killed off off-screen in a subway accident and his absence was filled by Ashton Kutcher, who played a millionaire who struck up a friendship with Charlie's brother Alan (Jon Cryer).
Sheen's exit was joked about in the series finale, when a fake Sheen was crushed by a falling piano, with Lorre saying "winning" before he was also crushed by a piano.
Meghan Markle, Suits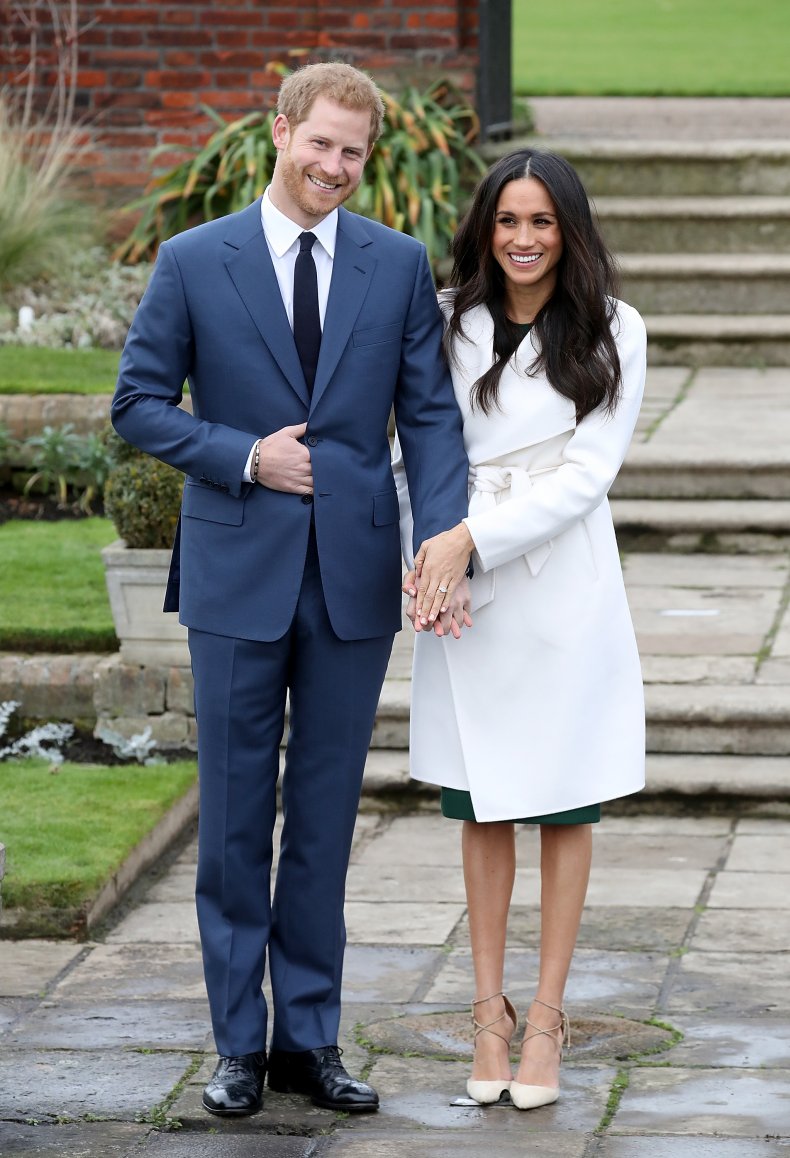 Actress Meghan Markle joined the cast of Suits from the beginning as Rachel Zane, a senior paralegal who struck up a romance with Mike Ross.
She remained on the show for seven seasons... and, well, we all know what happened next.
In 2017, Meghan's engagement to one Prince Harry was announced, and with that, it was confirmed that she would, obviously, be leaving Suits.
Speaking to Radio 4's Today, Suits creator Aaron Korsh said: "I sort of had a decision to make because I didn't want to intrude and ask her, 'Hey, what's going on? What are you going to do?' So . . . collectively the writers, we decided to take a gamble that these two people are in love and it's going to work out.
"What we decided to do was as the season progresses say, 'Look, I would rather have good things happen to Meghan in her life' — which would likely mean her leaving the show. So let's plan on that and it's much easier to undo that, if it came to it, than to just plan on her staying forever and then finding out she's going to go. And the only way to write a character out like that would be if they got hit by a bus or something."
As the writers had time to work on Rachel's exit, the season seven finale saw her and Mike getting married, with Patrick J Adams also leaving the show as their characters rode off into the sunset.
Topher Grace, That '70s Show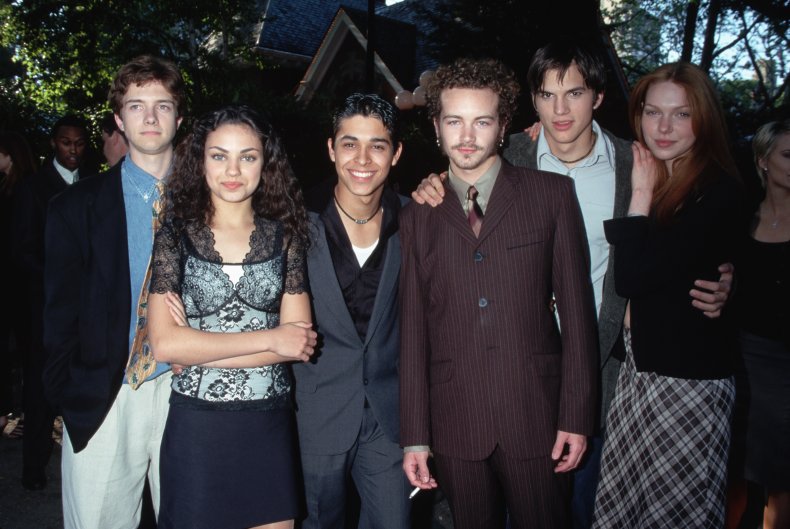 Eric Forman was the central character of That '70s Show, but bizarrely, he was written out of the eighth and final season, only stopping in for the last episode to say goodbye.
Eric's absence, explained as the character teaching for a year in Africa, was down to actor Topher Grace wanting to pursue film roles.
Speaking about his time on the show, Grace told IndieWire that his TV role led to freedom in choosing other opportunities: "It occurred to me that I was really lucky to have been on a sitcom for a lot of years. I realised... that I didn't really need a lot more money... I didn't care [about exposure or a big paycheck].
"It's what I wanted to do with my life... I just want to work with people where I see their film and go: 'I will do whatever your next film is.' I don't have to sit there and decide if it's going to be good or not."
Taylor Momsen, Gossip Girl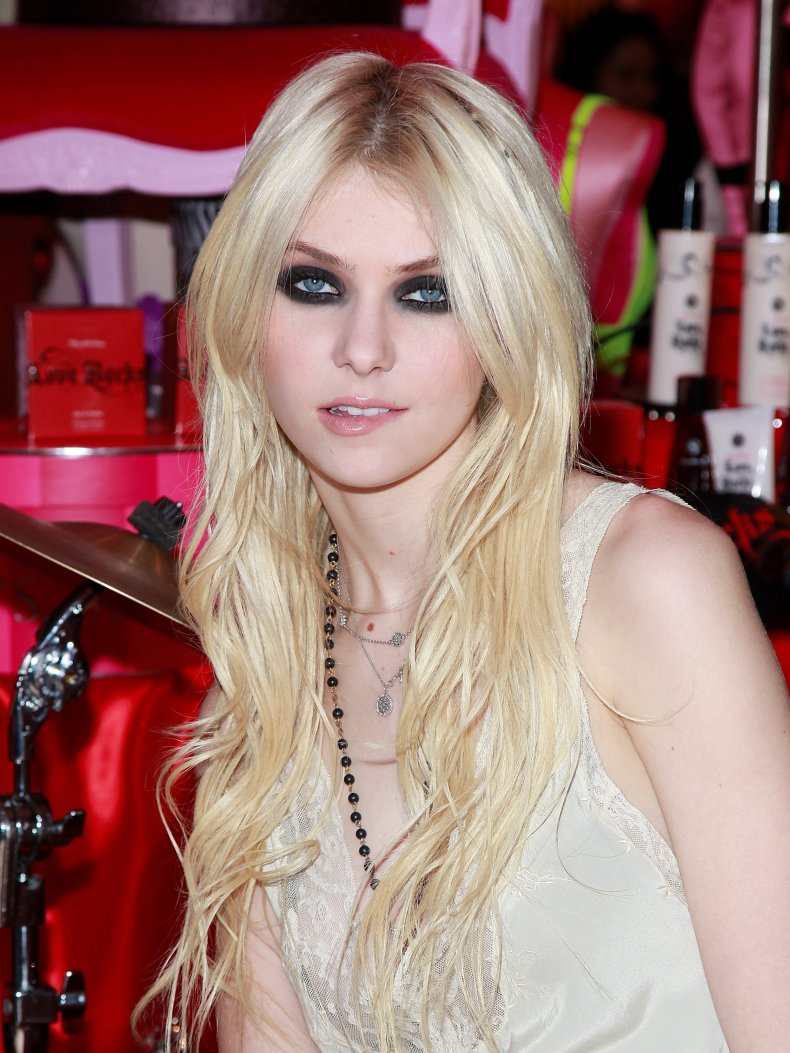 Post-How the Grinch Stole Christmas and pre-The Pretty Reckless, Taylor Momsen was a series regular on Gossip Girl, playing Jenny Humphrey.
However, the show coincided with Momsen's off-screen transformation into a goth rocker and the actress's behaviour reportedly became increasingly volatile, resulting in an infamous clash with Project Runway's Tim Gunn, who starred as himself in a cameo role on Gossip Girl.
Calling Momsen "sad" and "pathetic", Gunn told E!: "She couldn't remember her lines, and she didn't even have that many. I thought to myself 'why are we all being held hostage by this brat?'"
Shortly after this incident, it was announced that Momsen would be going on "indefinite hiatus" from the show after season four - having only appeared in a handful episodes that season - and her character's absence was explained by having her move to London to attend fashion school.
Momsen did return for the Gossip Girl finale, but in 2011, she told Elle that she had quit acting for good.
"I quit acting, actually," she said. "I quit Gossip Girl and now tour and am in a band and that's pretty much all I want to do. Hopefully I'll be able to only do that for the rest of my life."
Shannon Doherty, Beverly Hills 90210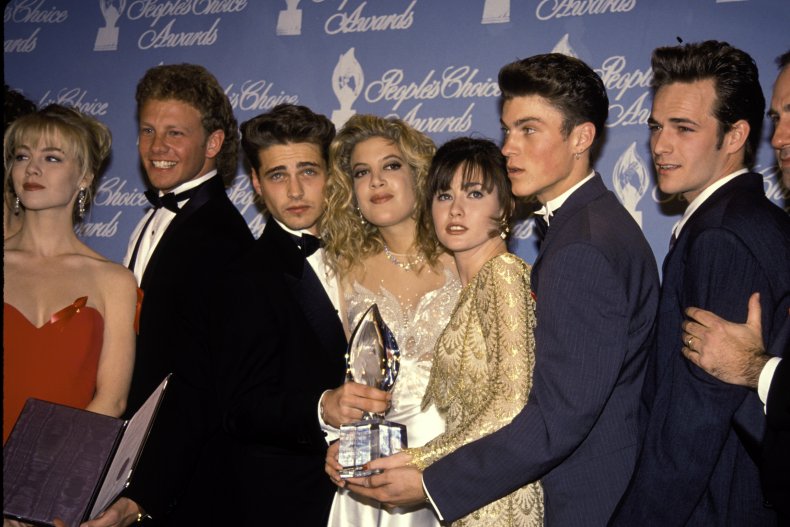 Before there was The OC and Gossip Girl, there was Beverly Hills 90210, and playing Brenda Walsh made Shannen Doherty a household name.
While her star was on the rise, so was her "bad girl" reputation, and four seasons in—when the show was still at the height of its success—Doherty was written out of the show, with Brenda heading to London to attend the Royal Academy of Dramatic Arts and never returning to Beverly Hills.
In 2015, Doherty's co-star Tori Spelling admitted that she was the one who asked her dad—the show's producer Aaron Spelling—to fire Doherty.
She said on the Lifetime special Celebrity Lie Detector: "I felt like I was a part of something, a movement, that cost someone their livelihood."
This came after Doherty allegedly got into a "fistfight" with cast member Jennie Garth; Garth later said that they did have to be pulled apart but they didn't harm one another.
Executive producer Charles Rosin also claimed that Doherty had a "callous" attitude about the show and told Entertainment Weekly that she was "habitually" late.
Addressing her behaviour with Parade, Doherty said: "I have a rep. Did I earn it? Yeah, I did. But, after a while you sort of try to shed that rep because you're kind of a different person. You've evolved and all of the bad things you've done in your life have brought you to a much better place."