British royals support hundreds of charities with Queen Elizabeth II at one point said to have helped raise $2 billion a year.
From hospital to museums to climate campaigns, a breadth of good causes benefit from the royal touch.
In 2012, the Charities Aid Foundation calculated that Elizabeth's work alone had helped generate £1.4 bn ($2bn) a year for organizations from Cancer Research U.K. to the British Red Cross.
Meanwhile, Prince William and Prince Harry have both used their good causes to keep their mother Princess Diana's memory alive.
Here are some of the charities the royal family work with.
1. Royal British Legion
Remembrance Sunday is an event so important to the royal family that it started a transatlantic briefing war between the palace and the Duke of Sussex last year.
People donate money to the charity to help veterans and their families and wear paper poppies, in reference to the red flowers that grew in the fields of Europe despite the fighting during World War One.
Every year, the queen and other working royals gather at The Cenotaph, in London, alongside politicians to mark two minute's silence in honor of those who died in war.
The commemoration is simultaneously marked across the country in hundreds of services at monuments in cities, towns and villages with the support of charity the Royal British Legion.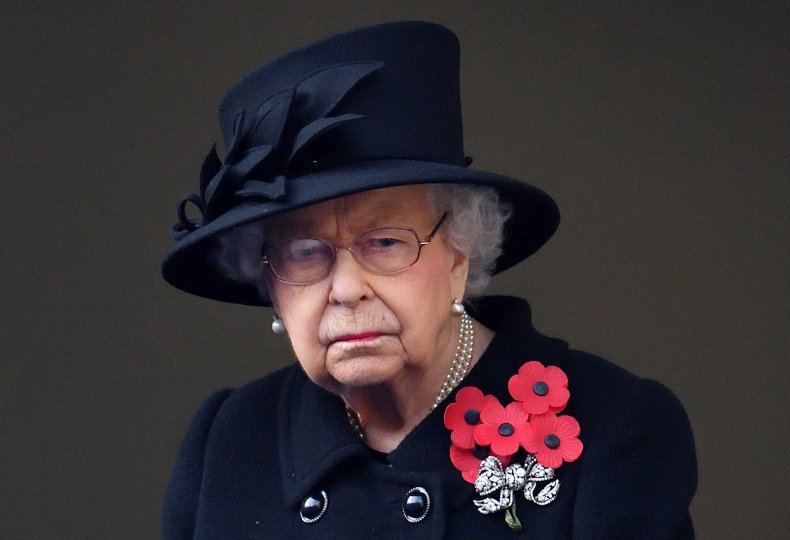 Prince Harry was not able to attend November's Cenotaph service due to COVID and asked for a wreath to be laid on his behalf.
The palace declined the request on the basis he is no longer a working royal.
2. The Halo Trust
Princess Diana wore body armour and a helmet to walk through a live minefield in Angola in 1997 in one of her most iconic charity events.
And Prince Harry walked in his late mother's footsteps when he visited Huambo with the same charity, the Halo Trust, in 2019 during a tour of southern Africa.
The BBC reported at the time on how he went to the now cleared field which has become a thriving community and also visited a partially cleared minefield nearby, setting off a controlled explosion.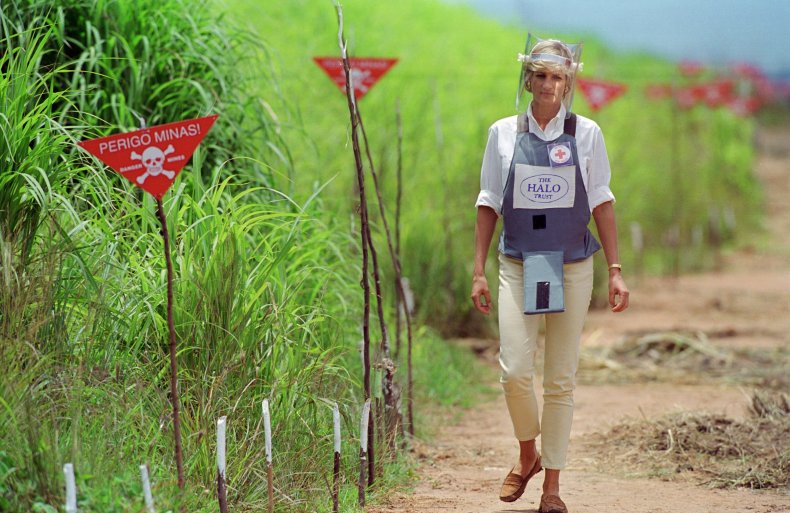 "Without question if she hadn't campaigned the way that she did, this arguably could still be a minefield," the prince said.
"I'm incredibly proud of what she's been able to do, and meet these kids here who were born on this street."
3. Centrepoint
Princess Diana famously took Prince William and Prince Harry on secret trips to homeless shelters when they were children to learn about life outside palace walls.
Prince William continues his mother's work to this day and Centrepoint, the charity she worked with, was his first patronage back in 2005, according to the Royal Family website.
The Duke of Cambridge went as far as spending a night sleeping rough on the streets of London to draw attention to the charity's work in 2009, the Daily Mail reported.
And in 2013, he helped the charity raise £1 million ($1.4 million) by singing Living on a Prayer with Bon Jovi and Taylor Swift during the Winter Whites Gala at Kensington Palace.
4. The Royal Horticultural Society
Chelsea Flower Show is a fixture of the royal calendar every year and sees the queen lead other royals inspecting the bright and colorful displays.
Run by the Royal Horticultural Society, it brings together some of the best green-fingered designers in the U.K. to create inspiring gardens.
In fact, the event is so important to the family that Kate Middleton designed her own Chelsea garden around the work she has done on child development, ITV News reported.
The Duchess of Cambridge gave Elizabeth a tour in 2019 and welcomed in the cameras to show her children Prince George, Princess Charlotte and Prince Louis exploring on rocks and swings.
5. BAFTA
Prince Philip was the first president of BAFTA, Britain's answer to the Oscars, in 1959 and Prince William is currently in the role.
He attends the organization's annual awards ceremony each year and draws attention to its charity work supporting the creative industries in Britain.
However, things have not always gone smoothly as one year wife Kate Middleton was criticized for not wearing black at the request of the Time's Up movement, challenging sexual harassment in the industry.
The Sun splashed on the story and its online version carried the headline: "BAFTA luvvies' outrage as Kate Middleton 'snubs' all-black dress code in support of the Time's Up movement."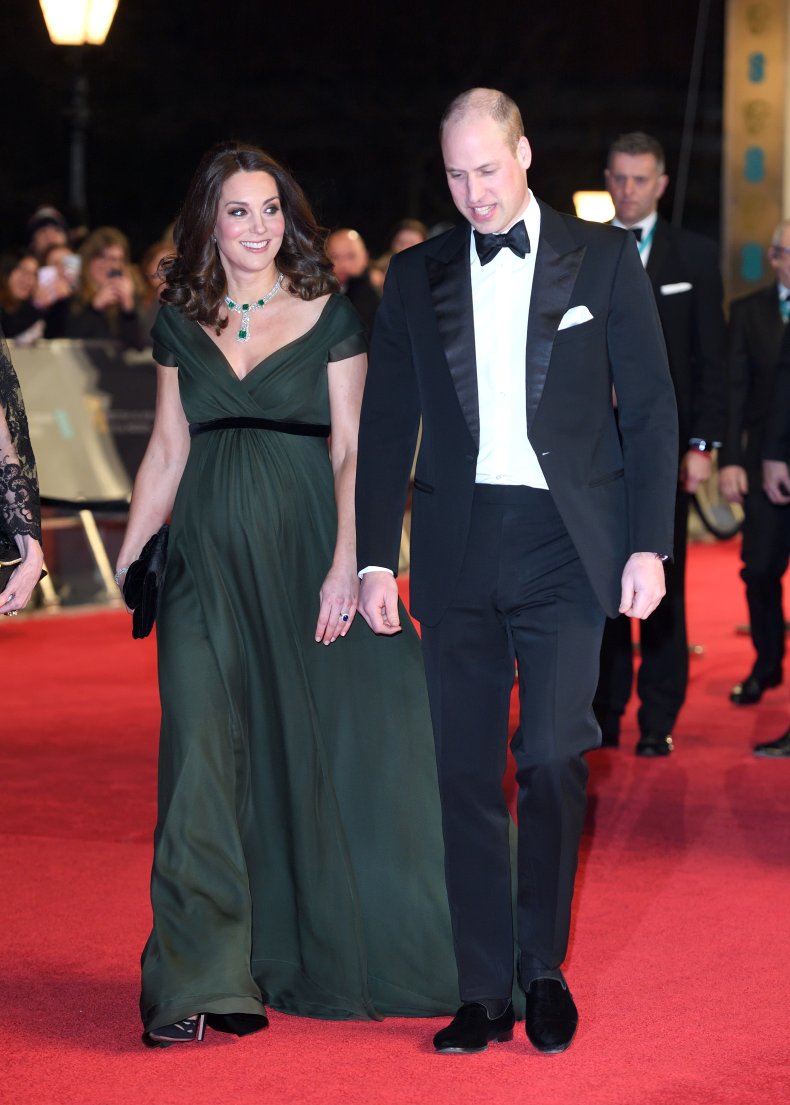 The Duke of Cambridge was also on the receiving end of a joke by Brad Pitt, on receiving the best supporting actor award for "Once Upon a Time in Hollywood."
Pitt did not make the February 2020 ceremony but asked co-star Margot Robbie to read his speech which said he would name the trophy "Harry" because he was "really excited about bringing it back to the States with him."
6. Sentebale
Prince Harry has long spoken fondly of Africa and in 2006 set up charity Sentebale to help children and young people with Aids and HIV in Lesotho and Botswana.
The organization's name means "forget me not" in Sesotho, the main language in Lesotho, and is a tribute to Princess Diana as that was her favorite flower, U.K. newspaper The Times reported.
Harry is quoted on the charity's website saying: "I met so many children whose lives had been shattered following the death of their parents – they were so vulnerable and in need of care and attention."
Diana's campaign to destigmatize HIV and Aids was among her most iconic work, and in 1987 she famously shook an Aids patient's hand.
At the time, many people still believed the virus could be passed on through touch, the BBC reported.
7. The Royal Foundation
Prince William and Kate Middleton's charity is at the centre of much of their philanthropic work from mental health campaigning to fighting climate change.
The organization used to be home to Meghan Markle and Prince Harry too but following a rift between the couples the Sussexes went their separate way.
The foundation was the home of Heads Together, a campaign to remove the stigma around mental illness and encourage people to seek help.
In 2017, Prince Harry spoke with his brother's support about the traumatic impact of the death of their mother Princess Diana and how he got therapy to help him cope ahead of the 20th anniversary of her death.
The interview, with the Daily Telegraph's Bryony Gordon, was during a period of promotion of the Heads Together campaign.
Prince William's Earthshot Prize for innovative solutions to the climate crisis, launched with David Attenborough, is also part of the foundation.
8. The Prince's Trust
Prince Charles' biggest project has been the Prince's Trust, founded in 1976 to help young people aged 11 to 30 who are unemployed or struggling at school.
Its website states: "We have returned £1.4 billion ($2 billion) in value to society through our help for young people over a period of just ten years.
"We work with delivery partners across the UK to offer hundreds of free courses, grants and mentoring opportunities to inspire young people to build their confidence and start a career.
"We will be there to support them to achieve their full potential."
Each year, the Prince's Trust Awards celebrates young people who have overcome significant obstacles to succeed in life.
The charity claims to have helped more than one million young people since its launch.
9. NHS Charities Together
During the coronavirus pandemic the royal family have turned their attentions to shining a spotlight on the role of Britain's National Health Service (NHS) in keeping coronavirus victims alive.
Prince William and Kate Middleton made sure their family were seen during the first national lockdown taking part in "Clap for Carers," a weekly tradition which saw Brits take to their doorsteps or lean out of windows to clap for frontline workers at 8pm each Thursday.
However, they are also joint patrons of NHS Charities Together, an umbrella organization for more than 250 good causes related to the health service.
Most recently, they organised a drive-in screening of Cruella for frontline workers at the Palace of Holyroodhouse, in Scotland.
The couple arrived in Prince Philip's 1966 2A Land Rover, lent to them by the queen.
In a speech, Kate said: "Over the last year or so, William and I have spoken to many NHS workers and have heard first-hand what it has been like to be on the front line fighting COVID-19; supporting those suffering from the disease as well as their families, and heroically putting the needs of others ahead of their own – day in, day out.
"And tonight, we have so enjoyed speaking to so many of you. You have all been chosen for going above and beyond over the last year - and to hear what you have been through is truly humbling."
10. Archewell
Meghan Markle and Prince Harry's new post-royal foundation draws its name from the same inspiration as their son Archie—the Greek word "Arche," meaning "source of action."
The non-profit's website says: "Archewell Foundation is an impact-driven non-profit created by The Duke and Duchess of Sussex. Our core purpose is to uplift and unite communities—local and global, online and offline—one act of compassion at a time."
Among their campaigns is a partnership with World Central Kitchen, run by celebrity chef José Andrés.
They have teamed up to create Community Relief Centers to help deal with disasters in countries including, Dominica, Puerto Rico and India.
11. The Invictus Games Foundation
Prince Harry has spoken many times about how important his time in the army was to him and after his active service finished he turned his attention to helping the families of wounded soldiers.
The duke was inspired by a visit that year, in 2013, to the Warrior Games in America and set up his own Olympics style international competition for ex service personnel.
And he is using his multi-year Netflix mega deal to continue raising the profile of the games and its connected charitable foundation.
Harry and Meghan's first project for the streaming giant will be Heart of Invictus, a documentary following the competitors of the Invictus Games The Hague 2020, which has been rescheduled for 2022 due to coronavirus.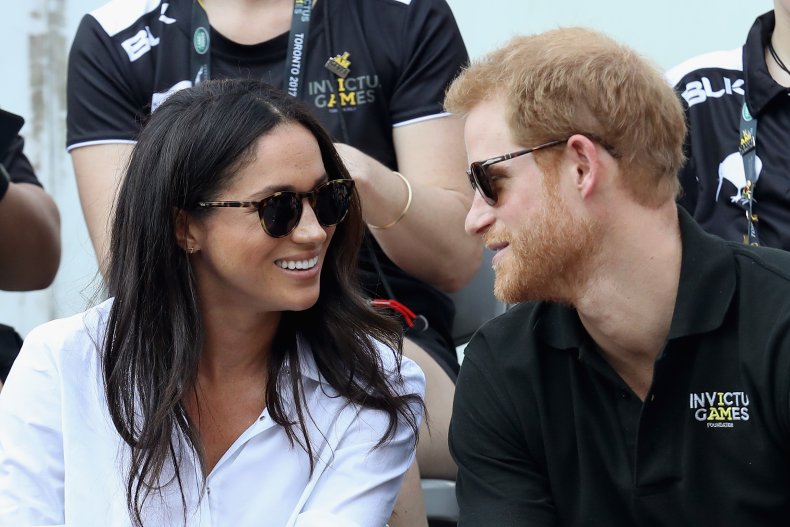 In a statement on the Archewell website, Prince Harry said: "Since the very first Invictus Games back in 2014, we knew that each competitor would contribute in their own exceptional way to a mosaic of resilience, determination, and resolve.
"This series will give communities around the world a window into the moving and uplifting stories of these competitors on their path to the Netherlands next year.
"As Archewell Productions' first series with Netflix, in partnership with the Invictus Games Foundation, I couldn't be more excited for the journey ahead or prouder of the Invictus community for continuously inspiring global healing, human potential and continued service."
12. The Natural History Museum
Kate Middleton has since 2013 been patron of London's Natural History Museum, where generations of children and adults have seen real life dinosaur bones and fossils.
A popular destination for school trips, it famously housed "Dippy" a skeleton of a diplodocus, which is currently on tour around the country.
In its place is currently a skeleton of a blue whale, launched by Kate during a 2017 evening reception alongside Sir David Attenborough.
She said in a speech: "Like many of you here tonight, I remember visiting the Natural History Museum as a child, and being inspired with a love of nature.
"And now, as a parent myself, I am experiencing the joy all over again with my own children, who adore coming here—and it is not just to see the T-Rex, mind you."
13. The Duke of Edinburgh's Award
One of Prince Philip's most enduring contributions to British society has been the Duke of Edinburgh's award.
It was founded in 1956 to encourage teenagers to take on challenges in four different categories: "Rescue and Public Service, Expeditions, Pursuits and Projects, and fitness."
Prince Philip once described the scheme, which now operates in 140 countries, saying: "It's what I like to describe as a 'do it yourself' growing up kit."
14. Infant Death
Kate Middleton broke down in tears on meeting Leigh Smith, a mother whose baby daughter Beatrice died in her arms aged just 89 days in 2014.
Kate and Smith, who had written to each other previously about the tragedy, hugged and both cried when they met at Norfolk Showground, in Norwich, for an event by charity East Anglia Children's Hospice (EACH).
Reported by the Daily Express, Kate said: "You're a very brave lady and, again, I'm just so, so sorry."
Smith and husband Toby's daughter had spent four days in a hospice before she died with her parents by her side from rare heart condition restrictive cardiomyopathy.
Smith later told reporters: "Kate sought me out and gave me a hug just before she left."
Kate was a patron of the charity and more recently has worked with other infant death charities including Tommy's.
15. British Red Cross
The queen has been patron of the British Red Cross for 65 years and last summer helped the organization mark its 150th birthday despite the coronavirus lockdown through a message of support.
The partnership has not only seen Elizabeth help raise the profile of the charity's work in war zones but has also seen its volunteers support the monarch at key moments.
The charity's website states: "On 20 November 1947, Red Cross first aid teams helped the crowds during the wedding of Princess Elizabeth and Prince Philip. Volunteers lined the route from St James's Palace to Buckingham Palace, treating 324 casualties.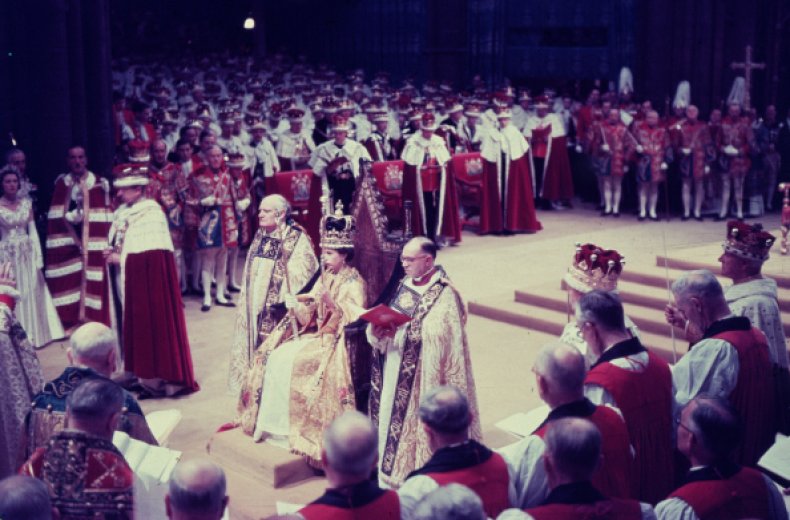 "First aid teams were on hand again during the coronation on 2 June 1953. Around 1,500 hardy members of the British Red Cross were on duty.
"They stood in the rain for 10 hours, dealing with 1,089 injuries.
"These included people who fainted and a boy who fell out of a tree, presumably while trying to get a better view of the event."