16 COVID-19 Developments of 2021, so Far
A year after the COVID-19 pandemic first arrived on American soil, the U.S. still has a long way to go before the coronavirus is under control. But this second year of life with SARS-CoV-2 has started off with a bang, with a new White House administration promising major changes to the nation's pandemic response and millions of vaccine doses being administered daily.
While the Moderna and Pfizer vaccines were the big news of 2020—and are now being injected into the arms of over a million Americans each day—2021 has brought new vaccine trial results from Novavax, Johnson & Johnson, and Russia's Sputnik V. Some results have been more promising than others, stirring experts to debate the balance between vaccine effectiveness and the challenges of availability and distribution. Meanwhile, researchers are scrambling to learn how each of these vaccines will perform when met with the new variants of SARS-CoV-2 that are taking hold across the globe.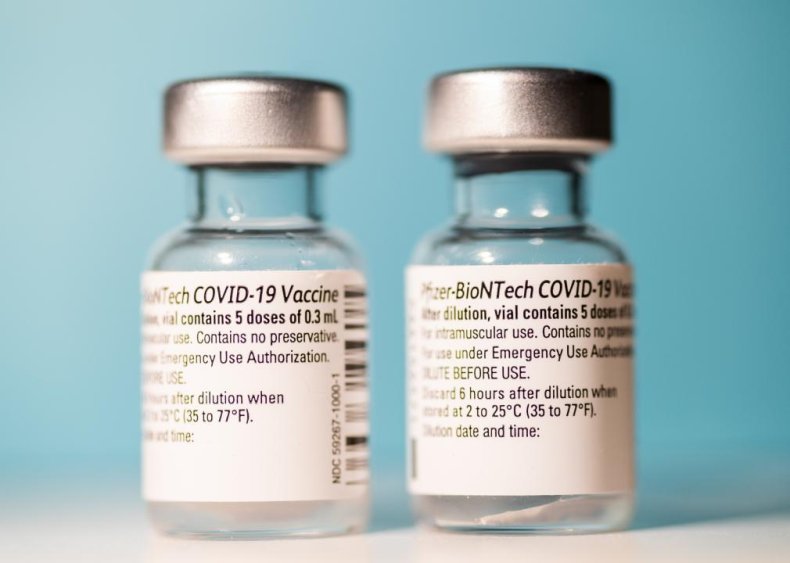 The Biden administration has been announcing executive orders and new initiatives left and right, putting more scientists in charge of pandemic response and pushing to get vaccines to as many Americans as possible. The CDC has continued to issue new guidelines as they've developed more safety measures to prevent transmission of the virus, like suggesting doubling up on masks and guidelines on how to keep school kids safe during in-person classes.
With so much changing every day, it can be hard to keep up with all the news. That's why Stacker has constructed a timeline of how the COVID-19 pandemic has played out so far in 2021, using White House briefings and news reports. Here's what President Biden and his administration have accomplished since he took office in January, and what the virus—and its novel variants—have been up to since then.
You may also like: How the most common jobs in America are impacted by COVID-19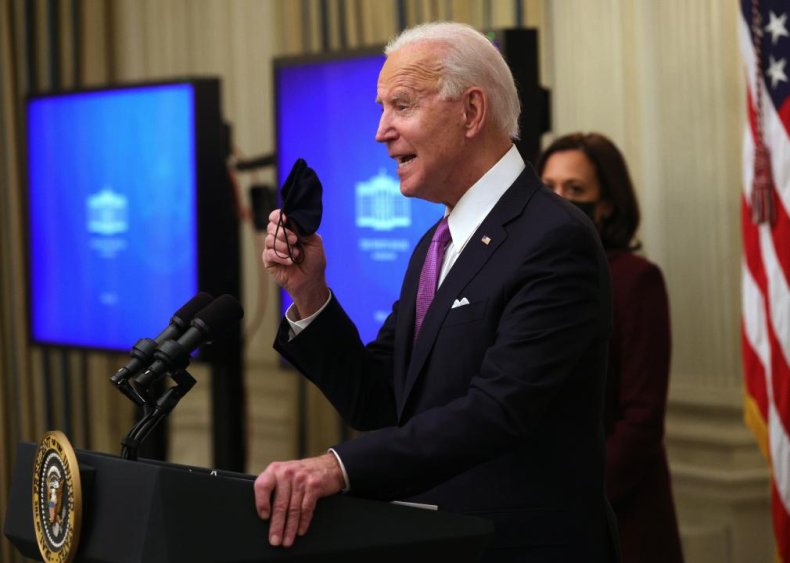 Jan. 20-21: Biden takes office, issues executive orders
President Joe Biden wasted no time after his Jan. 20 inauguration ceremony. He signed 15 executive orders during his first day in office, several of which related to the COVID-19 pandemic. He mandated masks and social distancing in federal buildings, set up a specific department to coordinate the federal response to the pandemic, rejoined the World Health Organization, and extended the moratoriums on foreclosures, evictions, and student loan payments.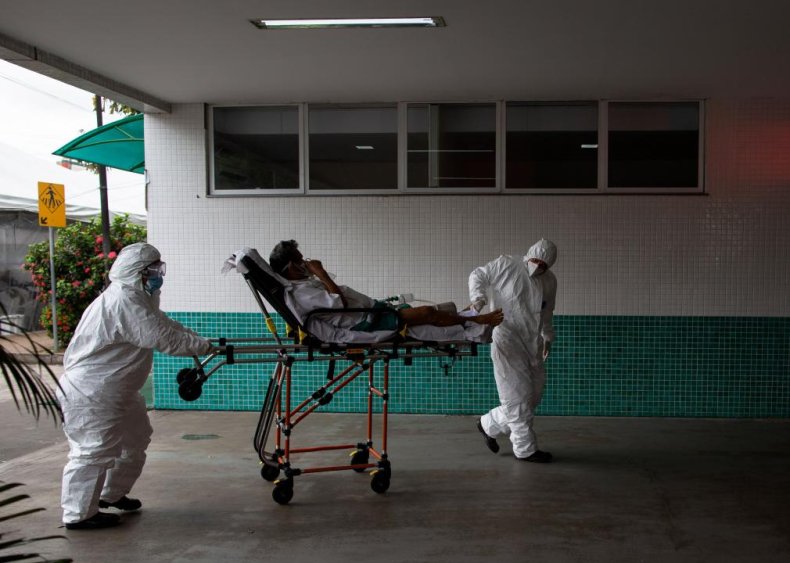 Jan. 25, Jan. 28: New coronavirus variants from Brazil and South Africa reported in the US
Two new, more contagious variants of SARS-CoV-2 were detected in the United States in late January. The P.1 variant made its way to Minnesota by way of a resident who had traveled to Brazil, while the two South Carolina patients carrying the B.1.351 variant from South Africa had no history of travel to countries where the variant has been confirmed.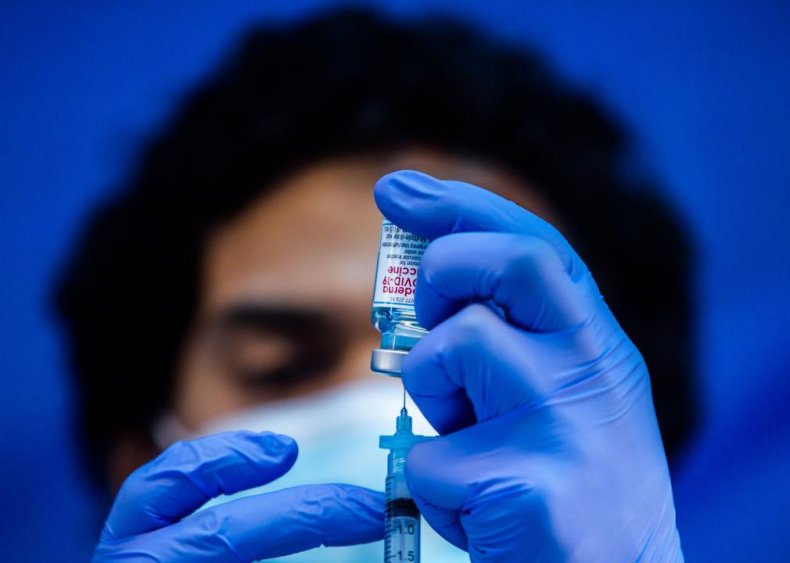 Jan. 26: Biden administration purchases 200 million vaccine doses
To vaccinate all 300 million Americans with the necessary two doses, health care providers will need 600 million units of the vaccine. That's why the Biden administration announced that by summer it will have purchased the additional 200 million shots needed to meet that mark.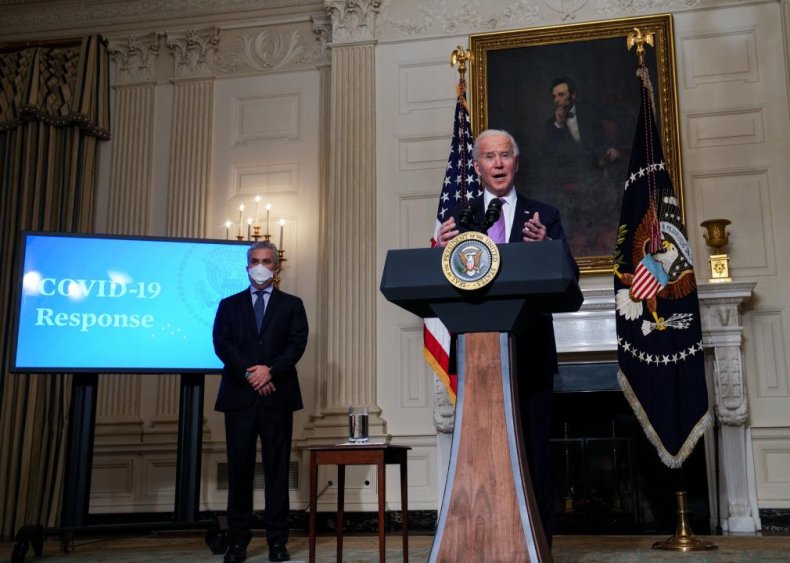 Jan. 27: First press briefing with new White House COVID-19 team
Jeffrey Zients, the White House COVID-19 response coordinator, led the Biden administration's first press briefing on the pandemic. Immediate goals include increasing the number of both vaccination sites and health care providers who can administer the vaccines. In general, the message was one of urgency—plus relief to have scientists back at the helm of the nation's pandemic response.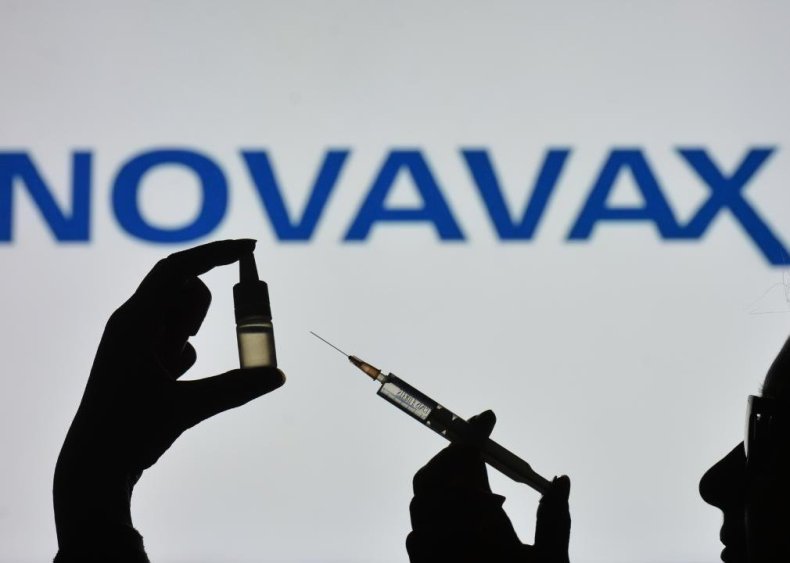 Jan. 28: Novavax releases vaccine trial results
Preliminary clinical trial results from the United Kingdom showed that the Novavax vaccine was 94 percent effective against the virus. Results from a study in South Africa were less promising, with only 49 percent effectiveness.
You may also like: When Can I Get Vaccinated? 30 Common Questions about COVID-19, Answered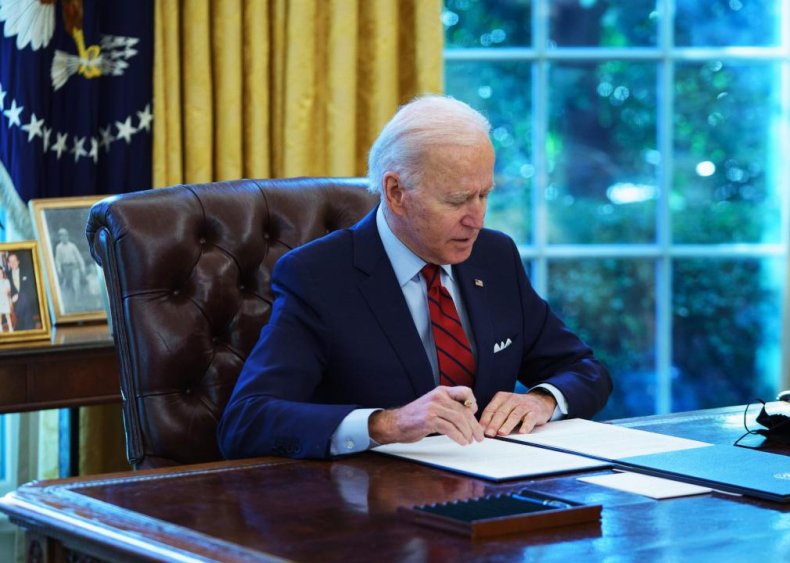 Jan. 28: Biden expands Affordable Care Act coverage
The White House opened a "special enrollment period" for the Affordable Care Act after determining that millions of Americans eligible for ACA health coverage remain uninsured. President Biden also took steps to roll back Trump-era policies like work requirements for Medicaid and limitations for Americans with pre-existing medical conditions.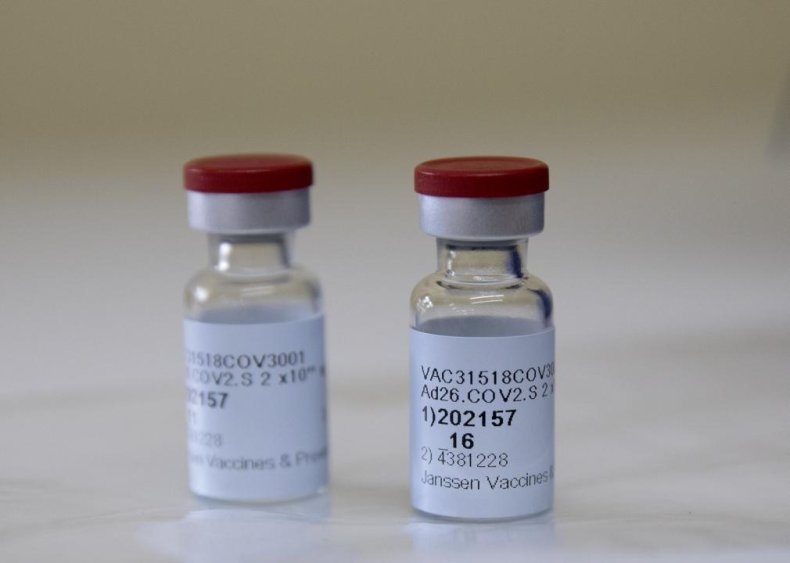 Jan. 29: Johnson & Johnson releases vaccine trial results
Like the Novavax results the day before, clinical trial results for the Johnson & Johnson vaccine disappointed some experts with just a 66 percent effectiveness against moderate to severe COVID-19. These results varied by location, with effectiveness slightly higher in the U.S. (72 percent) and lower in Latin America (66 percent) and South Africa (57 percent). However, with only a single shot, the vaccine prevented serious disease progression—hospitalization or death—which means it could still find a place in the world's overall pandemic response.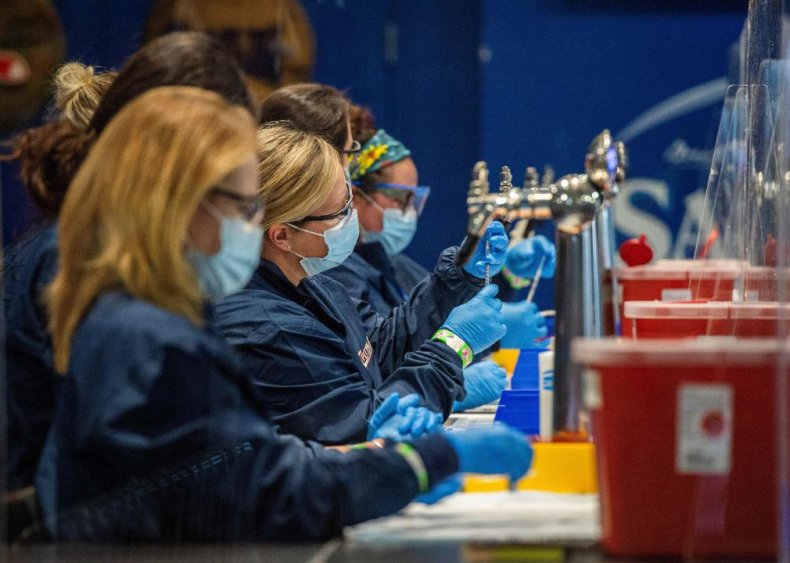 Feb. 1: More Americans vaccinated than have tested positive
By the start of February, 32.8 million vaccine doses had been administered in the U.S.—more doses than the number of people who have tested positive since the virus first reached the U.S. in January 2020. Just over 6 million people had already received both doses by this date, and the U.S. continues to administer over a million shots per day.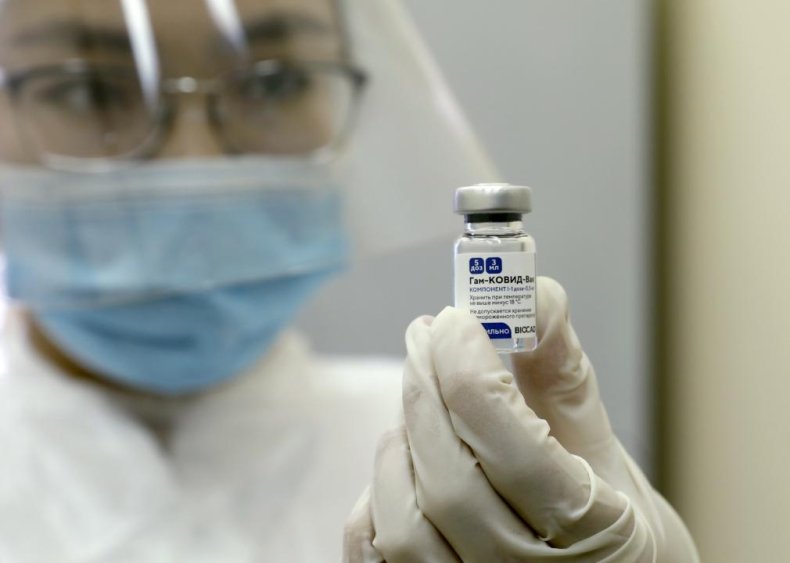 Feb. 2: Results for Russia's Sputnik V vaccine
The more vaccine options, the merrier. Russia announced results from its Sputnik V clinical trials: 91.6 percent effective against symptomatic COVID-19, and 100 percent effective against severe disease progression. No severe or moderate cases were reported in the vaccinated group of 14,964 people.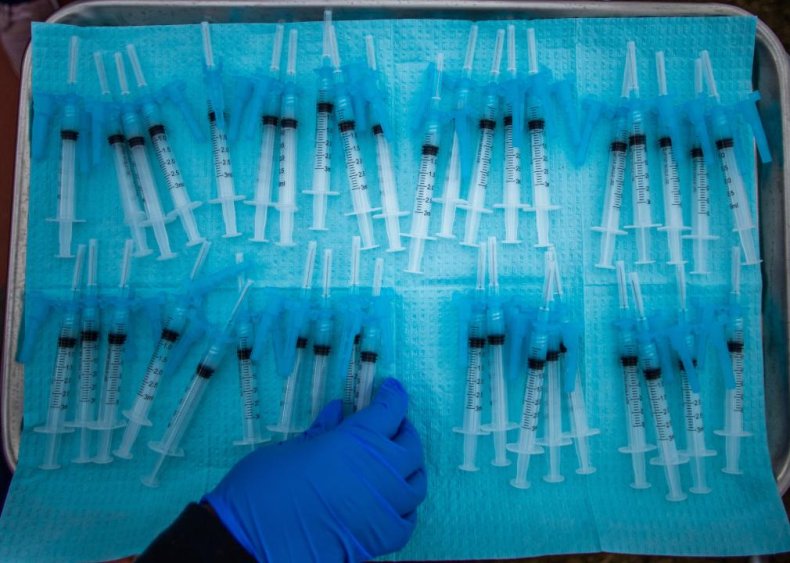 Feb. 6: Over 2 million vaccinations in one day
For the first time, the U.S. administered over 2 million vaccinations in a single day, bringing the national tally to over 40 million doses administered and more than 8 million people fully vaccinated.
You may also like: 50 Things Turning 100 in 2021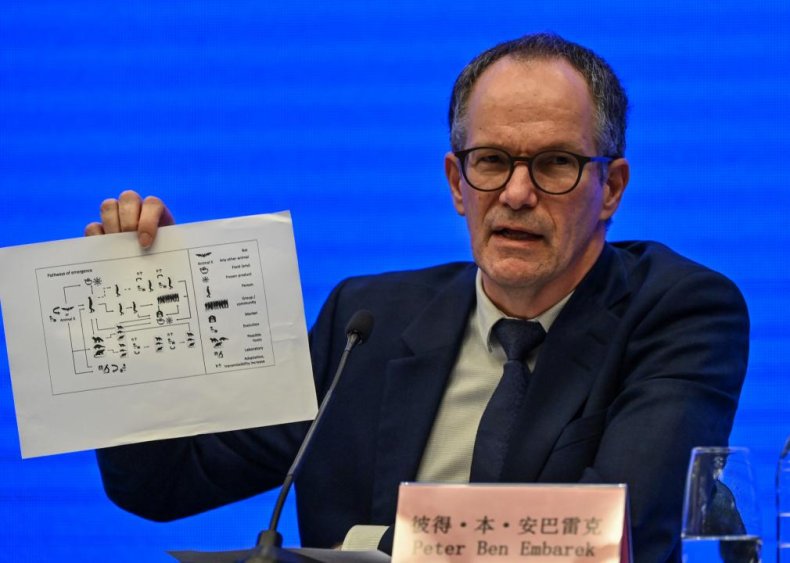 Feb. 9: WHO task force examines virus origins
The WHO task force investigating the origins of SARS-CoV-2 in China held a press briefing on Feb. 9, announcing that they'd found no evidence that the virus jumped straight from bats to humans, or that it could have escaped from the virus lab in Wuhan. An intermediate carrier for the disease is currently the most likely hypothesis, though much more research is needed to confirm.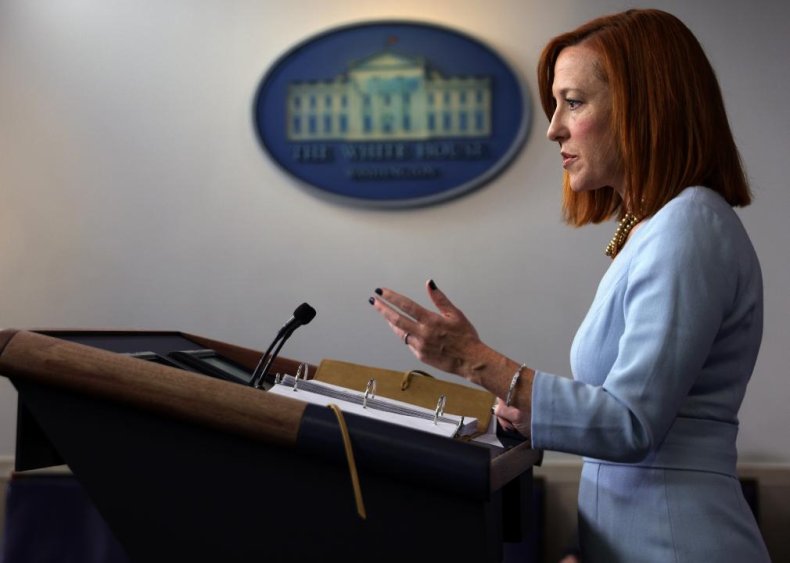 Feb. 10: COVID-19 Health Equity Task Force members announced
The White House announced the members of a new COVID-19 task force focused on reducing health inequities exacerbated by the ongoing pandemic. The team will work to analyze issues such as disparities in COVID-19 cases, hospital stays, and deaths among racial and geographic lines.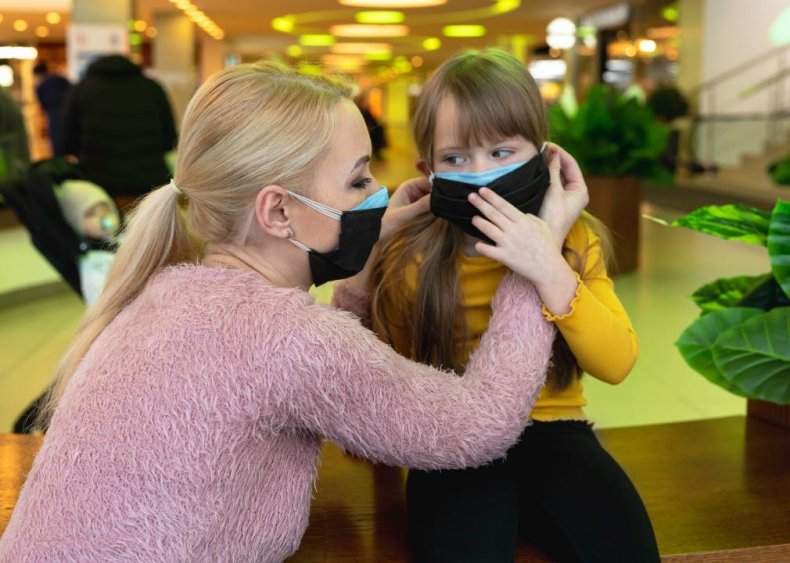 Feb. 10: CDC recommends doubling up on masks
Two masks are better than one: The Centers for Disease Control and Prevention officially recommended doubling up on masks to improve protection against COVID-19. The CDC especially recommends layering a cloth mask over a surgical mask, but in general, the idea is to improve the seal around the edges of often ill-fitting masks.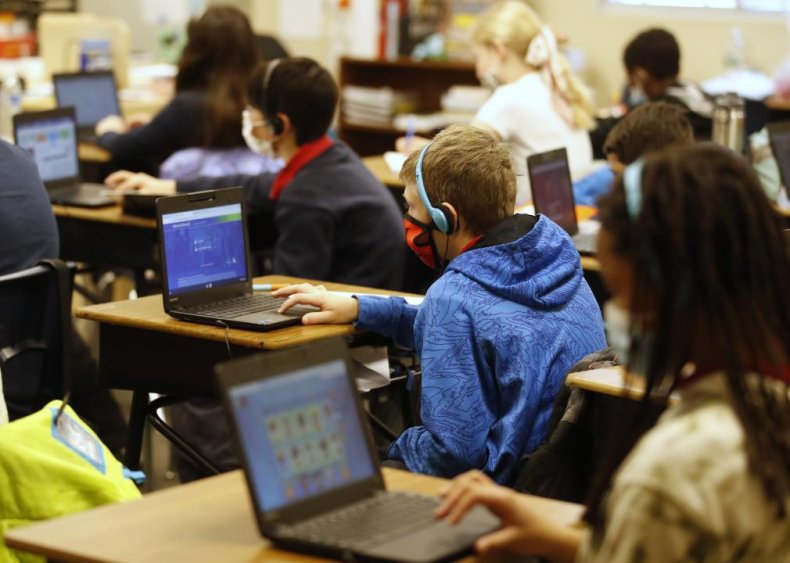 Feb. 12: CDC releases new guidance on school reopenings
Long-awaited guidance on school reopenings arrived on Feb. 12, when the CDC announced new, science-based strategies for determining how and when to reopen K-12 schools. In general, the guidelines say that depending on current community transmission rates, schools may be safe to reopen as long as they follow proper masking, social distancing, handwashing, cleaning, and contact tracing protocol.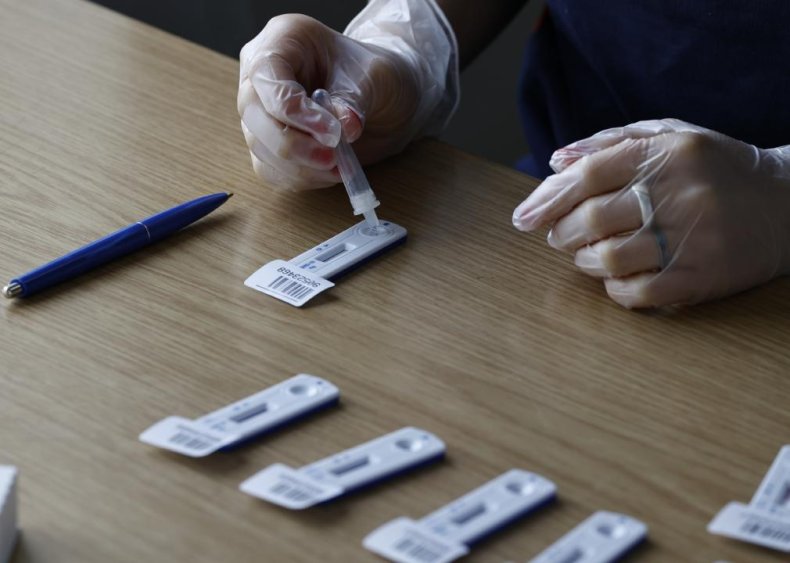 Feb. 14: Over 1,000 reported cases of B.1.1.7 variant
The CDC is closely following the progression of the new coronavirus variants in the U.S. The B.1.351 variant, first identified in South Carolina, has now shown up 21 times in 10 states, while the P.1 variant first found in Minnesota has been reported five times in four states. But there's another strain, B.1.1.7, which is ringing alarm bells: It's up to 1,523 reported cases in 42 states as of Feb. 18.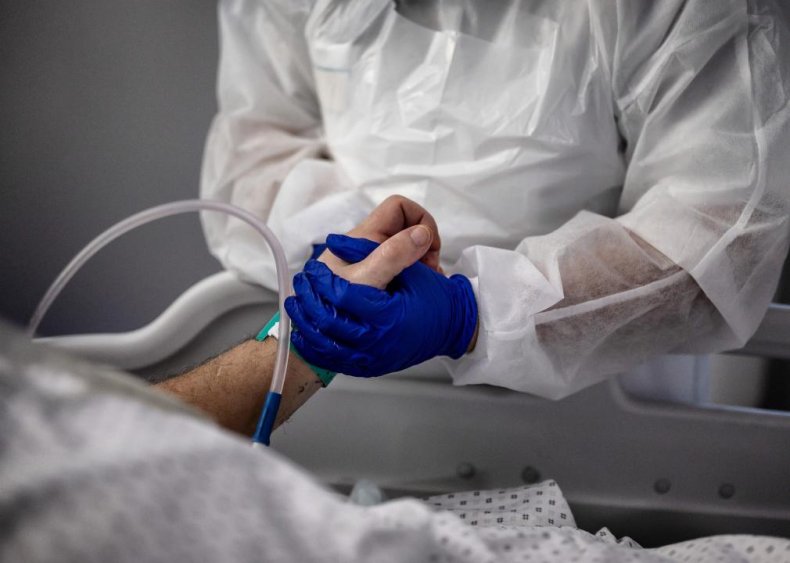 Feb. 21: 500,000 Americans have died from COVID-19
According to an NBC News tally, the U.S. reached a new milestone on Feb. 21: 500,000 deaths from COVID-19. Other trackers, such as Johns Hopkins and the CDC, haven't reached this milestone yet due to differences in accounting, but they will likely cross that threshold within a few days. California leads the rankings with over 49,000 deaths.
You may also like: 10 Different Types of Meditation—and Which One is Right for You