18 Attorneys General Demand End to 'Ghost Gun' Loophole Allowing No Serial Numbers on Firearm Kits
A coalition of Democratic state attorneys general are calling on U.S. Attorney General Merrick Garland to end the so-called "ghost gun" loophole that allows untraceable firearms.
The coalition, led by Pennsylvania Attorney General Josh Shapiro and including 16 other states and the District of Columbia, sent a letter to Garland demanding the change on Monday. The group stressed that the ghost guns, which can be assembled without serial numbers and sold without background checks, have become an increasingly common complication in efforts to combat gun violence and crime.
"Simply put, this loophole allows unserialized ghost guns to be bought and sold without oversight," the letter states. "This is not a theoretical problem: more and more, criminals are taking advantage of this loophole to obtain guns that are later used in crimes."
"For example, the Philadelphia Police Department has seen ghost gun recoveries skyrocket from 13 in 2018 to 250 in 2020," it continued. "Those of us working these cases day in and day out recognize that this loophole must be closed as quickly as possible."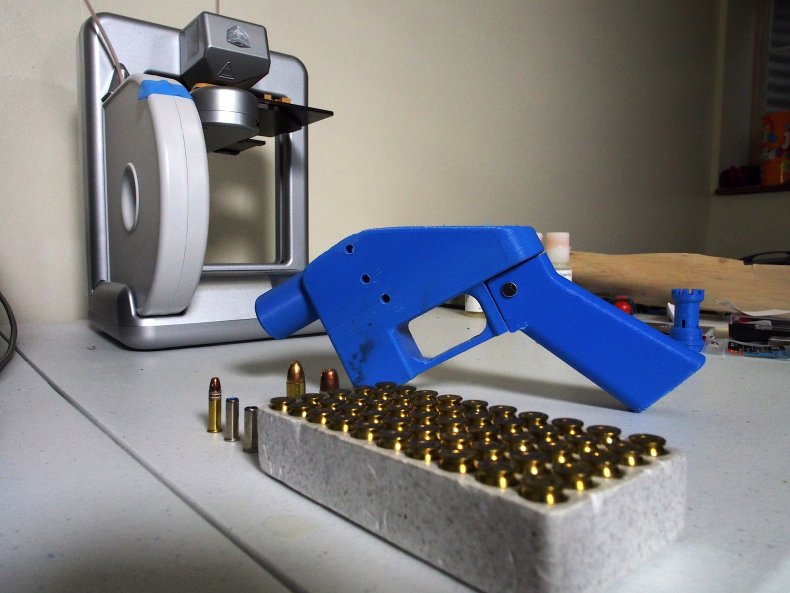 Ghost guns are often assembled with kits sold as "80 percent receivers," containing an essential receiver component and other basic building blocks required to make a gun. Certain parts can also be made using 3D printers. Guns made entirely of plastic using 3D printers can be produced but are typically unreliable, while also being illegal under the Undetectable Firearms Act of 1988.
Democratic lawmakers proposed a bill last year that would have updated existing laws to include requirements that kits used to produce ghost guns include serial numbers and those who by them be subjected to the same background checks required when purchasing finished guns. The highly partisan nature of gun control proposals ensured that the bill did not advance, while proposals to extend the scope of the 1988 law have also failed.
The coalition of attorneys general specifically asked Garland to offer guidance to the Bureau of Alcohol, Tobacco, Firearms and Explosives, directing the bureau to treat unfinished parts that are common in ghost gun kits in the same way that finished parts used in other guns are treated under the federal Gun Control Act.
"Ghost guns are quickly becoming the weapon of choice for criminals and fueling the gun violence epidemic," Shapiro said in a statement. "These DIY gun kits should be subject to the same background checks and qualifications as fully functioning firearms to prevent criminals who are not legally able to purchase or possess guns from getting their hands on these deadly, untraceable weapons."
Most of the group that signed onto Monday's letter were also included in a coalition of attorneys general that last month filed an amicus brief opposing a lawsuit seeking to prevent states from enforcing laws against sharing 3d gun blueprints online. Earlier this month, a group of four Democratic U.S. senators wrote a letter urging President Joe Biden to issue an executive order restricting ghost guns.
Newsweek reached out to the Department of Justice for comment.