It Took 115 Days After 1876 Election to Decide President After Claims of Voter Fraud
After Tuesday's election in which Democratic contender Joe Biden leads President Donald Trump, there is no clear winner as of Friday morning. Trump has claimed the Democrats are trying to execute fraud to steal the election and has promised legal challenges which could further postpone a definitive outcome.
This has cast some people's minds back to the most recent major presidential election delay: the contest between Al Gore and George W. Bush in 2000. The result came down to a few hundred votes in Florida, sparking recounts that lasted weeks.
The election was not decided until Gore conceded following a Supreme Court ruling, 5-4 in Bush's favor, on how any further recounts would be carried out. That ruling was made on December 12—some 35 days after Americans had gone to the polls on November 7.
With attention spans truncated by the immediacy of social media, the gap between U.S. Election Day and a result this year has tested the patience of Americans, but past elections have featured even longer delays, the lengthiest also involving fraud claims.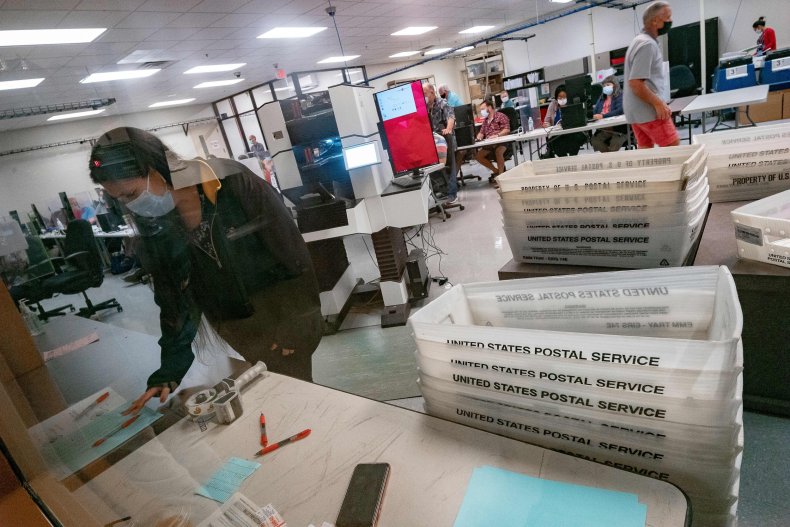 The longest delay
That happened after Americans went to the polls on November 7, 1876, in a contest between Democrat Samuel Tilden and the Republican Rutherford Hayes.
Initially, Tilden won a majority of the popular vote as well as 184 electoral college votes to Hayes's 165, with 20 votes from four states unresolved.
However, on Election Day there was voter intimidation against African-American Republican voters in the South, according to the Smithsonian magazine. Three Southern states, Florida, Louisiana and South Carolina, had Republican-dominated election boards, according to the Smithsonian Magazine.
There were also questions of electoral fraud, Ben Marsh, American history lecturer at England's University of Kent told Newsweek, as counting continues in the 2020 election.
Republican-dominated state electoral commissions disallowed Democratic votes, some on the pretext that some ballots had been printed with Republican symbols on them, he said. Meanwhile, in Oregon, one Republican elector was declared ineligible by a Democratic governor who sought to replace him with a Democrat vote, Marsh noted.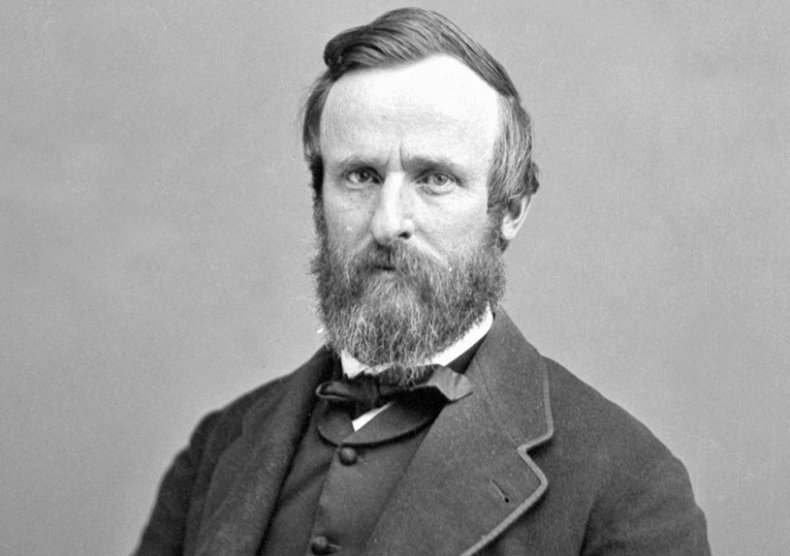 "In the end they passed an innovative law in January 1877 to create an Electoral Commission to resolve it," Marsh said. "Republican domination of the Supreme Court thereby helped get Hayes all the disputed electoral votes on March 2," he added.
Hayes was declared the winner with 185-184 Electoral College majority—115 days after Election Day. It led to the Compromise of 1877, in which Republicans agreed to an end to Reconstruction and military occupation of the South.
Other delays over 100 days
The second longest delay came after the presidential election on October 31, 1800.
Thomas Jefferson was eventually declared president after a runoff in Congress, which finally concluded on February 17, 1801—a date 109 days after Election Day.
Another drawn-out race to the White House ended 106 days after the Election Day of October 26, 1824. A runoff in the House of Representatives concluded with John Quincy Adams declared the victor over Andrew Jackson on February 9, 1825—106 days after the Americans voted.
Of course, the issues around delays in this year's election are not comparable to these 19th-century battles. The 2020 election has involved a huge increase of mail-in ballots caused by the coronavirus pandemic, with different counting rules in place for different states.
As of 6 a.m. ET Friday, both Trump and Biden can still win, although as things stand Biden more paths to victory. With 253 electoral votes called for him, Biden needs just 17 to pass the 270 threshold. Legal challenges from Trump's team are still pending.
"Of course, most presidential elections that were 'decided' on the day were done via media projections, not official results, which took weeks to be confirmed. In a sense, it's nothing unusual," said American politics professor at London's Birkbeck University, Robert Singh.
"What is different are the delegitimation attempts, well before the election and since, by the Trump team. That is making this appear more peculiar than it really is," he told Newsweek.
The graphic below provided by Statista shows the closest elections since 1896.