Episode 5 of the Yellowstone spin-off 1883 left viewers in shock, but a new mystery has emerged as speculation swirls surrounding Elsa Dutton (Isabel May).
[Spoiler alert] Episode 5, "The Fangs of Freedom" proved to be a monumental episode for the Dutton daughter as her new boyfriend Ennis (Eric Nelsen) was shot dead. The night before this happened though, Elsa lost her virginity to Ennis which was followed by conversations of pregnancy and raising a baby.
Since Ennis will no longer feature, fans want to know if his legacy will live on in the form of a child. Actor Eric Nelsen gave some small clues to Newsweek, suggesting that his character definitely isn't forgotten about, while a flashback scene in Yellowstone Season 4 may hold the answer to that mystery.
Is Elsa pregnant with Ennis' baby?
After Elsa and Ennis had sex in Episode 5 of 1883, there were several conversations of pregnancy and raising babies, which may be a premonition.
Margaret Dutton (Faith Hill) warns her daughter that she won't help her raise the child if she's pregnant, which sends Elsa straight to Ennis. Ennis seems thrilled to help Elsa raise a baby, but the couple's happiness is, of course, short-lived.
During Season 4 of Yellowstone, we've seen brief glimpses into the lives of James and Margaret Dutton in their future. In both of the flashback scenes, which take place in 1893, ten years after the events of 1883, there is a new member of the family.
James Dutton Sr. is just 5-years-old in 1883 and we see him as a teenager in the Yellowstone flashbacks. Next to him is another child called Spencer, whom we haven't met in 1883 yet.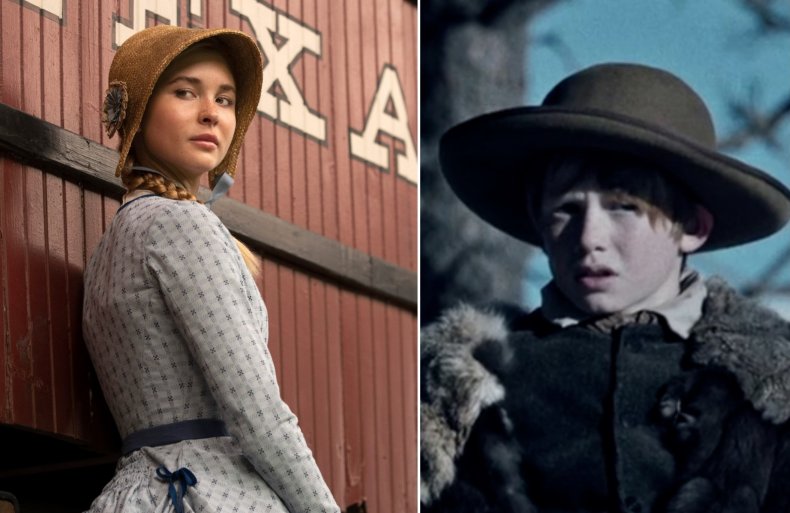 It's possible that Spencer is the new son of James and Margaret Dutton, but it's perhaps more likely that Spencer is the son of Elsa Dutton, and her parents are raising the child as their own.
But why would James and Margaret raise Elsa's child? Elsa is conspicuously missing from all of the Yellowstone flashback scenes which take place in 1893. It's possibly related to the opening scene of 1883 where we see her take an arrow to the stomach but Elsa continues to shoot a group of Native Americans off their horses. Elsa could die after this attack, leaving her parents to raise the child she conceived with Ennis.
Will we see Eric Nelsen in 1883 again?
Nelsen quickly became an 1883 fan-favorite as the charming cowboy Ennis, which made his death in Episode 5 all the more heartbreaking. He told Newsweek that while he doesn't know what happens next in 1883, his character will remain memorable.
"You definitely aren't forgetting, you know, it's not like he dies and we just forget about him," Nelsen said. "She [Elsa] recalls his memory a good deal and it's brought up throughout the rest of the season."
While his character may be dead, Nelsen also teased that we may continue to see him onscreen in some form in the rest of the season.
"There is a little hope. This is the end of Ennis' journey, however there are moments of Elsa imagining what life was like together. It is written in a couple places, or maybe it's just one, where she has a dream about him and it's a whole moment, but I haven't seen past [Episode] 5 so I don't know how they'll edit it all together," Nelsen confirmed.
Episode 6 of 1883 will air on Paramount+ on Sunday January 30, 2022.