A 19-year-old Minnesota woman has been arrested in Florida for allegedly helping a Republican strategist with underage sex trafficking schemes.
Gisela Castro Medina was detained somewhere in the Florida panhandle on Thursday night for her part in carrying out the trafficking schemes of Anton Lazzaro, who was arrested earlier that same day in Minneapolis, according to the Daily Beast. She was classified as a "fugitive from justice" and transferred to the custody of the Okaloosa County Sheriff on Friday.
Medina and Lazzaro both face the same charges: sex trafficking of a minor, attempt to commit sex trafficking, and obstruction of justice. Medina is accused of helping Lazzaro recruit young, and in some cases underage, women for paid sex.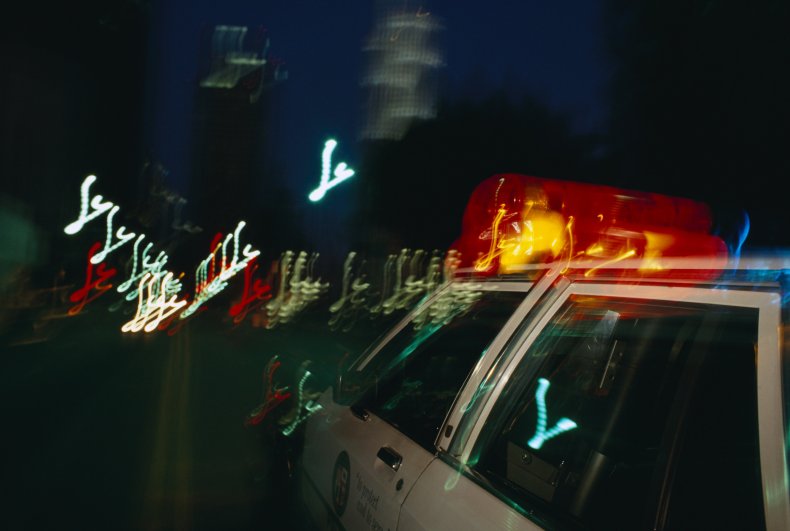 Lazzaro, who has helped bankroll a handful of Republican political candidates in Minnesota, allegedly orchestrated a scheme to recruit young women to engage in sexual acts for money, in which he was allegedly aided by Medina. The indictment against him, as cited by the Daily Beast, alleges that he recruited five women and attempted to pressure another. Associates of Lazzaro told the online publication that he is also in a relationship with an 18-year-old woman he was introduced to by Medina.
In this same indictment, Medina was accused of attempting to obstruct a federal investigation in March 2021. The Daily Beast reports that her name appears in the indictment against Lazzaro, but is redacted in the public version. She is expected to appear in federal court soon.
According to online profiles, Medina is a student residing in St. Paul, Minnesota, where she attends the University of St. Thomas and works for a property management company. She was also the chair of the university's chapter of the Minnesota College Republicans.
"We as an organization are absolutely disgusted by the actions of Ms. Medina, and have cut all ties with her effective immediately," Nia Moore, chair of the Minnesota Republicans, said in a statement to the Daily Beast. "Our prayers go out to the victims of Anton Lazzaro and Gisela Medina—we believe you. We stand with you. May justice be served."
A report from the Star Tribune called Lazzaro a "regular fixture almost overnight in Minnesota GOP politics." This came in large part thanks to his reported affiliations with Minnesota party chair, Jennifer Carnahan, who has allegedly been attempting to distance herself from him following the arrest. This relationship was confirmed by RNC Committeewoman Barb Sutter, who called Lazzaro a "close friend" of Carnahan's.
Lazzaro also sat as a board member for the Elephant Club, a group of wealthy political donors, and worked on a 2020 congressional campaign.
Correction (8/17/2021, 5:25 p.m.): This article has been edited to remove references to Rep. Matt Gaetz.