192 Arrested After Biker Gang Brawl Kills 9 in Waco, Texas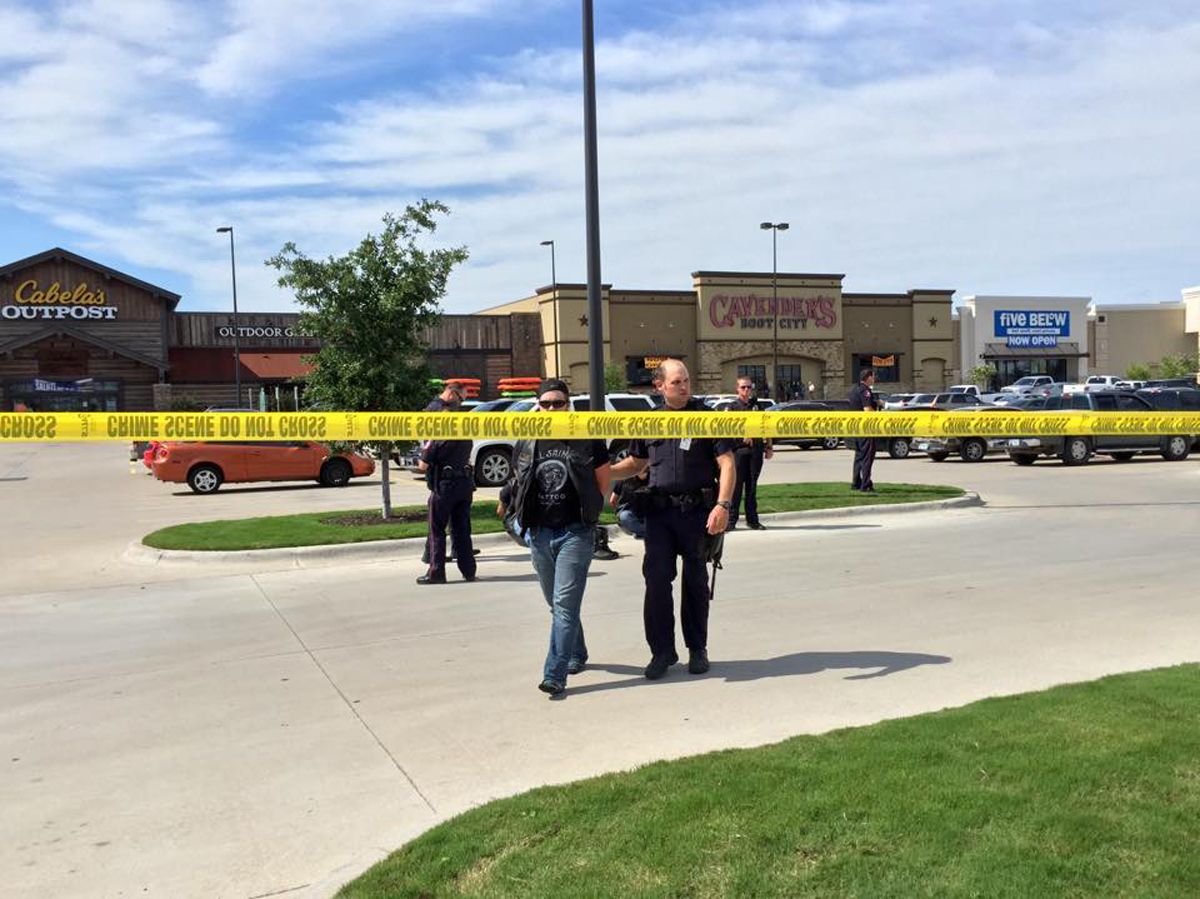 Officials in Waco, Texas announced on Monday that 192 people had been arrested in connection with a deadly fight between feuding biker gangs that began at a Twin Peaks restaurant.
Five gangs were involved, with some teaming up against others. About a hundred weapons were recovered, including chains, knives and guns. The fight left nine dead and 17 injured, all biker gang members.
Authorities in Waco have made clear their displeasure with how the Twin Peaks restaurant handled the situation leading up the the fight. The restaurant, seen as an alternative to Hooters because of the attire of its waitresses, held a Bike Night, encouraging biker gang members to frequent the establishment. Law enforcement officials had been in touch with the corporate office of Twin Peaks ahead of the event and had placed officers at the scene in advance, as a precaution.
"Are we frustrated? Sure, because we feel like there may have been more that could have been done by a business to prevent this," Sergeant W. Patrick Swanton said. He described the fight as the most gruesome he had seen in his three-decade career in law enforcement. Authorities speculate that a minor gesture, like a dirty look or a shove, sparked the fight in the restaurant's bathroom. From there, it carried on into the restaurant itself, and then into the parking lot.
As a result of the deadly fight, the Texas Alcoholic Beverage Commission has suspended the restaurant from service for seven days.
"That is a big deal for us, knowing that Twin Peaks will be shut down for seven days and knowing we will not have to worry about an event occurring here for at least seven days," Swanton said of the suspension.