'1923's' Julia Schlaepfer Based Alexandra on Princess Margaret and Diana
American actress Julia Schlaepfer is thrilled that she has been able to fool audiences into thinking she is British royalty in the drama 1923.
The Yellowstone prequel series returns to Paramount+ on Sunday, February 5, after almost a month off our screens.
Schlaepfer, 27, has been a welcome addition to Taylor Sheridan's show as the British upper-class heiress-turned-adventurer alongside Spencer Dutton (Brandon Sklenar).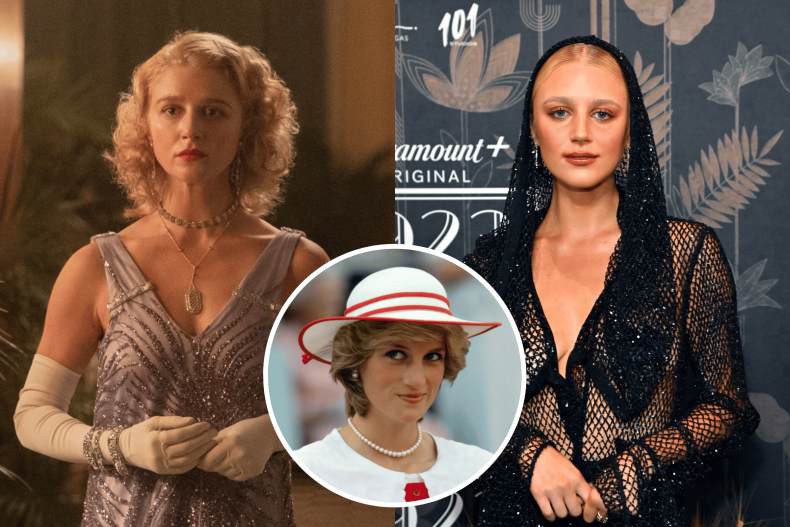 A relative unknown before being cast, Schlaepfer told Newsweek about the newfound fame that 1923 has brought her, and how people have reacted to finding out she's not as posh as her character seems.
"I'm honored! Oh my gosh, that makes me feel... phew, thank goodness," Schlaepfer said after being told we thought she was a British actress. She added that people stop her on the street in New York and make the same mistake.
"That happens every time. Everyone's like, 'Wait? Are you Alex on 1923?' I'm like, 'Yeah,' and they say, 'But you're American?' and every time it feels so good. I'm like, 'Tricked ya!'"
Schlaepfer said she especially felt under pressure to get the accent right as the director for all 10 episodes of 1923 is English-born Ben Richardson. He made Schlaepfer interact with him in her British accent on set.
"The first two weeks of filming, he didn't say a word to me about my accent, and I was thinking, 'Am I completely screwing this up?'
"Then, in the second week, in the scene where Alex and Spencer meet, just before the take, he turns to me with this British candy. He's about to talk, and he says, 'Oh my god, Julia. I forgot you were American. I was about to bond with you over the fact they got us this British candy and I forgot.'
"I was so jazzed. And then after that I thought, if our director, who I'm very good friends with and knows I'm American, forgot that I was American, so I was pretty proud of that," Schlaepfer said, beaming.
Alex arrived in 1923 in the second episode, where she quickly fell in love with Spencer. She left behind an aristocratic life for the adventurous huntsman from Montana. Schlaepfer revealed which British figures she looked at to base Alexandra's character and accent on.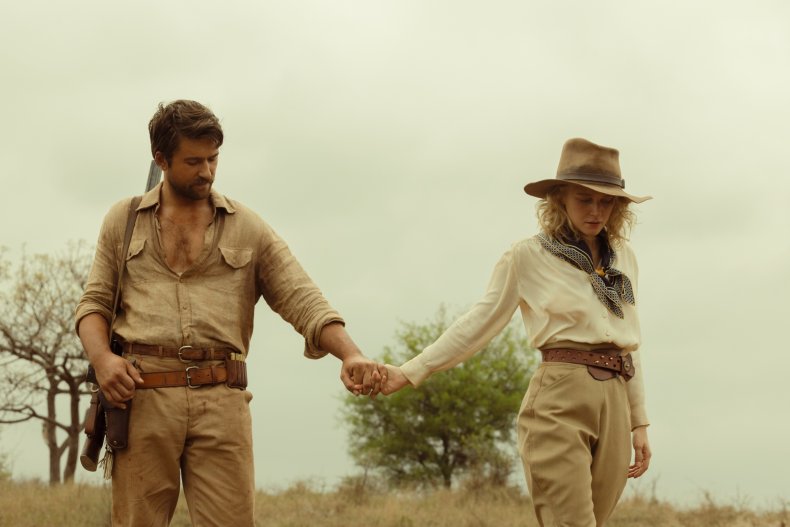 "With the accent, it's 1920s royalty in England, so it's very specific and before Queen Elizabeth, so it's very proper, but I didn't want it to come off as too theatrical. So I looked a bit at Princess Margaret, and the more carefree nature of it," said Schlaepfer.
"But [Alex] is kind of a beast all of her own, and for that time, she is very bold and teetering on inappropriate. That's how she was described to me in the script originally."
Schlaepfer continued: "We looked a lot at the royal family, I listened to a lot of clips of them. Ben [Richardson the director] and Taylor [Sheridan the writer] both gave me Princess Diana to look at because she's a bit quieter, but she has this quiet rebel in her, you know?" She added: "Flair is what we were going for."
Newsweek spoke to Schlaepfer's onscreen love interest Brandon Sklenar in January, and he was full of praise for his colleague. The feeling is mutual from her point of view, and their relationship is aided by the fact that they're similar to their characters in real life.
"Our dynamic is very similar to Spencer and Alex where I'm just trying to, like, make him laugh and get him out of his old grumble all the time. It's that type of dynamic. It just naturally happens," Schlaepfer said.
"We also spent four months of nonstop prepping and filming, and it was really the two of us at all times. When you are stranded in the bush in Africa together, when it's stripped down and you're tired, you're dirty and sick, we only had each other to rely on. I think it intensifies our bond."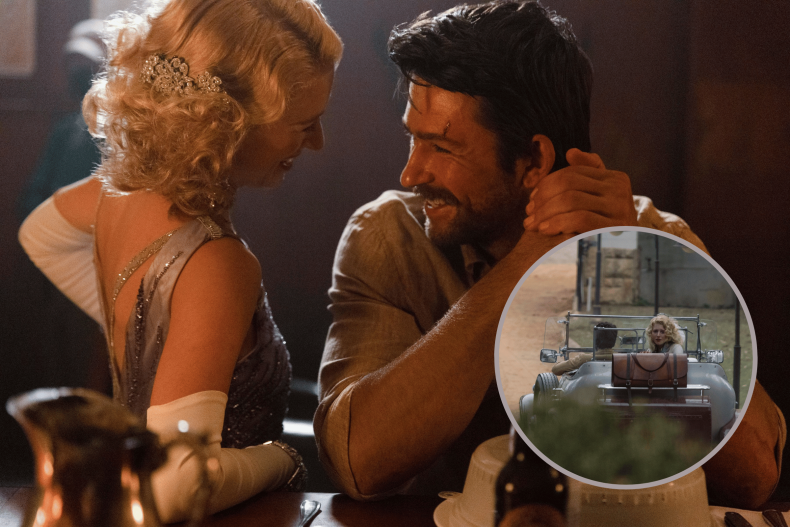 A lot has been asked of Sklenar and Schlaepfer, with the amount of action scenes already seen in 1923, but the hardest is yet to come.
Trailers for fifth episode show Alex and Spencer being thrown around the inside of a boat, but that wasn't even as hard as it gets for the actors.
"The hardest day? We haven't seen it yet. There was a lot of training for what we had to do for episode 6. That was intense, but we cannot talk about it yet, but everyone will know when they see it," Schlaepfer said.
'1923' will begin airing weekly again from Sunday, February 5 on Paramount+.