20 Percent of U.S. Labor Force File Jobless Claims as Millions Struggle to Access Benefits
A fifth of the U.S. labor force have made initial jobless claims over the last seven weeks, as millions of Americans reportedly struggle to access benefits, according to new data.
The Department of Labor revealed on Thursday morning that 3.16 million jobless claims were filed in the week ending May 2.
This figure is down on claims made in the week ending April 25, when 3.8 million Americans sought unemployment insurance.
Combined with initial jobless claims from the previous six weeks, the 3.16 million new filings bring the seven-week total to more than 33 million.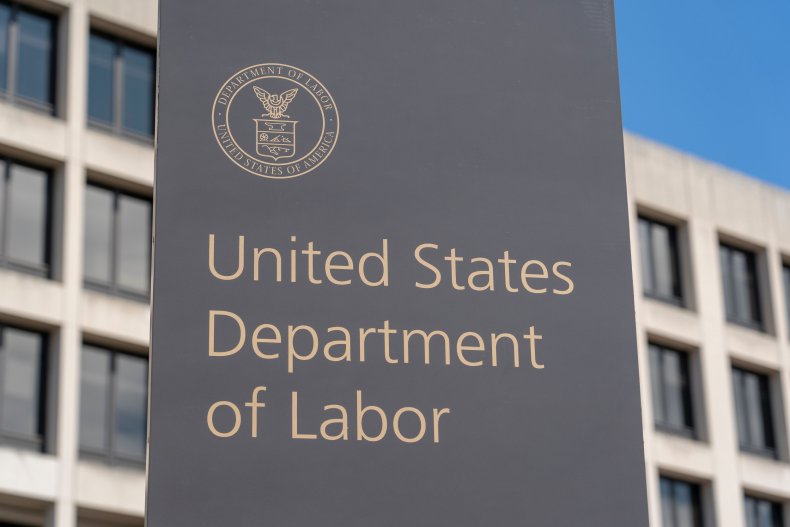 According to Bureau of Labor Statistics data, the entire U.S. civilian labor force stood at a little more than 162.9 million people in March this year.
The federal agency also reported that the unemployment rate rose to 4.4 percent in March as pandemic shutdowns rocked the U.S. jobs market.
Before the novel coronavirus outbreak triggered a tsunami of jobless claims, the Bureau of Labor Statistics put the unemployment rate at 3.5 percent in February.
In its latest data release, the Department of Labor said the coronavirus pandemic and related shutdowns continued to knock U.S. employment levels.
"The COVID-19 virus continues to impact the number of initial claims and insured unemployment," it said.
Reacting to the new jobless claim numbers, the Nobel laureate economist Paul Krugman tweeted: "Tomorrow's report may not reflect where we are right now, which is probably around 20% unemployment.
"Historical perspective: this is close to estimates of peak unemployment during the Great Depression, and worse than unemployment for most of the 1930s."
"While still massive, these weekly numbers continue to decline, suggesting the flood of layoffs is relenting," Bankrate senior economic analyst Mark Hamrick said in an emailed statement. "Still, the total since the dual health and economic crises began stands at an almost impossible to comprehend 33 million people. Now, we brace for the surely horrific April employment report."
The Department of Labor released the new jobless claims figures as it was reported that millions of Americans were struggling to access unemployment benefits.
A survey conducted by the Economic Policy Institute found that between 8.9 million and 13.9 million had been unable to access unemployment systems as technical issues such as flooded phone lines blocked their ability to make jobless claims.
The EPI polled more than 24,000 U.S. adults between April 13 and 24, and found that 3.5 percent of respondents were unable to get through their local jobless claim process.
Bureau of Economic Analysis data published at the end of April also revealed that Americans were increasingly putting money into savings amid ongoing economic uncertainty. The statistics revealed personal savings as a percentage of disposable income rising from 8 percent in February to 13.1 percent by the end of March.
The Bureau of Labor Statistics is expected to release a monthly jobs market report for April on Friday.
U.S. unemployment peaked 24.9 percent amid the Great Depression, and hit a post-Depression record of 10.8 percent in 1982.
During the Financial Crash of 2007 to 2009, unemployment capped at 10 percent and gradually declined until March this year.
This is a breaking story and will be updated.