$2,000 Stimulus Checks Would 'Significantly' Help 60% With Lowest Income: Report
The bottom 60 percent of earners in America will see a "significant impact" if $2,000 COVID-19 relief checks are issued, according to a recent report.
A $2,000 payment would give a 60 percent majority of Americans, those with annual incomes under $65,000, an average income boost of 11 percent, according to a report released last week by the Institute on Taxation and Economic Policy. The bottom 20 percent, those with incomes below $21,300 per year, would see a substantial average income increase of 29 percent.
The report says that the $600 checks that recently went out to a majority of Americans amounted to an increase of around 3 percent for the bottom 60 percent and 8 percent for the bottom 20 percent. The $2,000 checks will become reality if the Caring for Americans with Supplemental Help (CASH) Act is signed into law. The bill passed in the House late last month in response following backlash over what may viewed as the inadequacy of $600 payments. It has not been voted on in the Senate.
The report does not include an analysis of economic impact on families with mixed tax filing statuses. The recent $600 payments can be claimed by individuals with social security numbers even if others in their families are immigrants who use an individual taxpayer identification number instead, a group who were ineligible for the $1,200 Coronavirus Aid, Relief and Economic Security (CARES) Act checks issued last spring.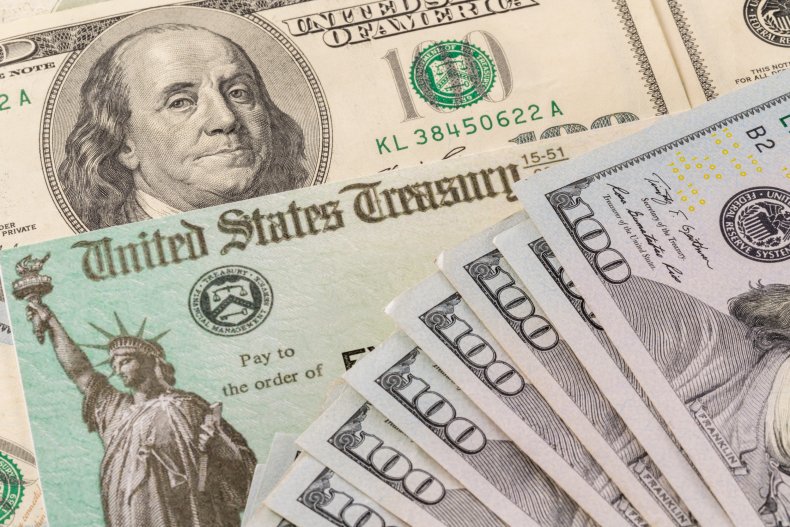 The likelihood of legislation for $2,000 relief checks being signed into law may have increased following the impending change of the party controlling the Senate. Recent wins by Senator-elect Raphael Warnock and Senator-elect Jon Ossoff in Georgia mean that the chamber will soon be split 50-50, handing Democrats control due to Vice-president elect Kamala Harris having the ability to break ties.
President-elect Joe Biden has indicated that he would sign legislation for the payments if it is passed by Congress. Although Senate Majority Leader Mitch McConnell (R-Ky.) had blocked recent efforts to for the upper chamber to vote on the CASH Act, there did seem to be enough GOP support for it to pass. President Donald Trump also likely would have signed the bill as he had called for the increased payments.
While McConnell will soon lose his ability to easily block a vote on the proposal, some roadblocks remain. If any of the Republicans who supported the measure under Trump withdraw their support under the Biden administration, Senate Democrats would need to uniformly vote in its favor. That could be a tall order since Senator Joe Manchin (D-W. Va.) has already indicated he may not support the increase, saying that he would prefer a "targeted" approach.
The recent legislation would provide the $2,000 checks for individuals making $75,000 or less. Payments are reduced by $5 per every $100 made above that amount. That means that some people with six-figure incomes would still receive checks, albeit significantly smaller than $2,000. An individual making $100,000 would get a $750 check, while payments would be entirely phased out for individuals making $115,000 or more.