Updated | Any day now, Mark Swidan will find out how much more time he will spend in a Chinese jail. Or maybe not.
The 41-year-old Houstonian, a roving artist, photographer and aspiring businessman, was picked up in southern China four years ago on suspicion of being involved in a methamphetamine drug conspiracy. He was confined without bail for a year before being tried in a case in which the evidence against him was circumstantial at best, his advocates say. Now three years have passed, with judges repeatedly postponing a verdict—a possible sign, some close observers say, that the authorities may be troubled by the case. "The evidence against him is very flimsy," says John Kamm, who runs a San Francisco foundation that focuses on human rights violations in China.
"In my opinion, Mark Swidan is the victim of a terrible miscarriage of justice."
Until his case is resolved, Swidan's home will remain a detention center in Jiangmen, Guangdong province, near the Vietnam border, where summertime temperatures regularly top 110 degrees and many inmates "are forced to make silk flowers with harsh chemicals" for export, he's told his mother. Katherine Swidan says her son, once a stocky high school wrestler, has lost nearly half his 220 pounds. Adding to his woes are mounting health problems, such as high blood pressure and skin infections, he says, and "lumps" that recently appeared on his neck that he fears might be cancerous because of his family's medical history.
All this has led him into a spiral of deep depression, she says. During a visit from an American consular official on July 25, the once-effervescent Swidan appeared "energetic," according to the official's later report, but said he'd tried to commit suicide once and planned to try again, "rather than admit to a crime he insists he had nothing to do with.
"Mark said he is still planning to kill himself," the consular official told Swidan's mother in an email she shared with Newsweek. "We are asking the jail to please continue taking extra caution to ensure his safety and make sure they are aware and take very seriously his threats to commit suicide."
A "flimsy" case, no due process—this makes Swidan's mother wonder why U.S. officials haven't been more vocal on her son's behalf, as they have been for some American citizens arrested in China, North Korea, Cuba and Iran. There have been no statements from the White House or pointed remarks about Swidan and China in the State Department's daily briefing, as was the case with several other Americans held overseas. Some of them even had the support of Secretary of State John Kerry and the White House. In contrast, a State Department official speaking on terms of anonymity would say only that the U.S. is "concerned about Mr. Swidan's welfare and his lengthy detention without sentencing." His statement added, "We urge China to resolve this case expeditiously and to ensure that Mr. Swidan is afforded full due process of law."
Swidan's mother says her son was in China because he got "hooked on Asia travel" after attending a wedding in Vietnam a few years ago. Financed by a bequest from his late father, he also visited Taiwan and Japan, where he met a Filipino woman, fell in love and proposed. With marriage in the offing, he went to China to buy furnishings for a house his mother had deeded to him, but he was also looking for a Chinese source of helium for a friend's company back home, she says.
On November 14, 2012, he was detained in Dongguan, an industrial city on the Pearl River a little more than an hour's train ride from Hong Kong. According to the subsequent indictment, he had conspired with a mixed group of Mexican and Chinese criminals to make and sell drugs and pick a factory where meth was produced.
Kamm, who has studied the case closely, says the only "evidence" against him is that Swidan once visited a factory where Chinese authorities allege the meth was manufactured, and that he had been in a room rented by another person where drugs were found. There is "no forensic evidence—no fingerprints, no DNA, no drugs in his system," Kamm says. "Nor has evidence been presented of his 'coordinating' role—no emails, no logs of calls, etc.," he adds. "I am convinced that Mr. Swidan is innocent."
An Australian-educated Chinese entrepreneur who goes by the name of Terry Lee says he became convinced of Swidan's innocence when they shared a cell in 2014. "I was with him for nearly three months. It was a hell place [sic] indeed," Lee tells Newsweek in an email. Both men were forced to assemble plastic flowers with harsh chemicals that made them sick, he says. The warden, he adds, demanded that he spy on Swidan, but he says he supplied just enough information to keep the official happy.
Swidan "wasn't a [criminal], based on the evidence," says Lee, who tells Newsweek he was jailed briefly for refusing to pay a bribe. "But Chinese police can't bear the loss of face for wrongly detain[ing] an American citizen for such a long period." He maintains that "China will never let Mark walk out freely. They rather him die in the detention center, so no one know the truth."
State Department officials say there is little they can say or do to influence the outcome of Swidan's case since it is in the hands of Chinese officials and proceeding under Chinese law.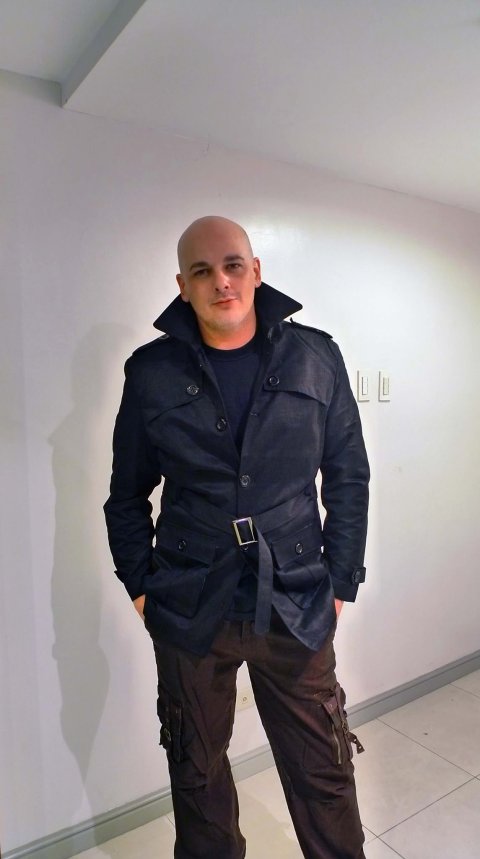 About 90 Americans are being held in Chinese jails, the department says. One of the most prominent, Sandy Phan-Gillis, also from Houston, has been charged with violating Chinese national security laws in an indictment that has not yet been made public, according to two sources who asked that their names not be published because of the case's sensitivity. Phan-Gillis, a naturalized American from Vietnam who had become a prominent figure in U.S.-China business circles, was leading a Houston business delegation to China in March 2015 when she was detained by security agents. China has not yet made public any evidence of her guilt.
In July, the U.N. Working Group on Arbitrary Detention criticized China for not formally charging Phan-Gillis and providing her legal assistance. Chinese authorities told the group that she is being charged with "assisting external parties to steal national intelligence," according to the Associated Press.
Back in Houston, Katherine Swidan spends much of her days grieving and pleading for help on her Facebook page. In late July, she sent letters to her local congressman, Texas's two senators (Republicans Ted Cruz and John Cornyn), the co-chairs of the Congressional-Executive Commission on China and Secretary of State Kerry. As of publication time, she has yet to receive a response.
"I have written to you and many others numerous times, and I have either received a lukewarm response or none at all," she wrote. "Please show me that you consider Mark worthy of the same attention or consideration that you pay to other U.S. citizen cases in China."
"He is my son," she added. "He is a U.S. citizen. Don't let my son die in a Chinese prison. Help me bring Mark Swidan home."
This article has been updated to include information from Terry Lee.
Correction: An earlier version of this story said Mark Swidan is being held in Nanning. He is being held in Jiangmen, Guangdong province.