2017 Emmy Awards Predictions: Who Will Win on Television's Biggest Night?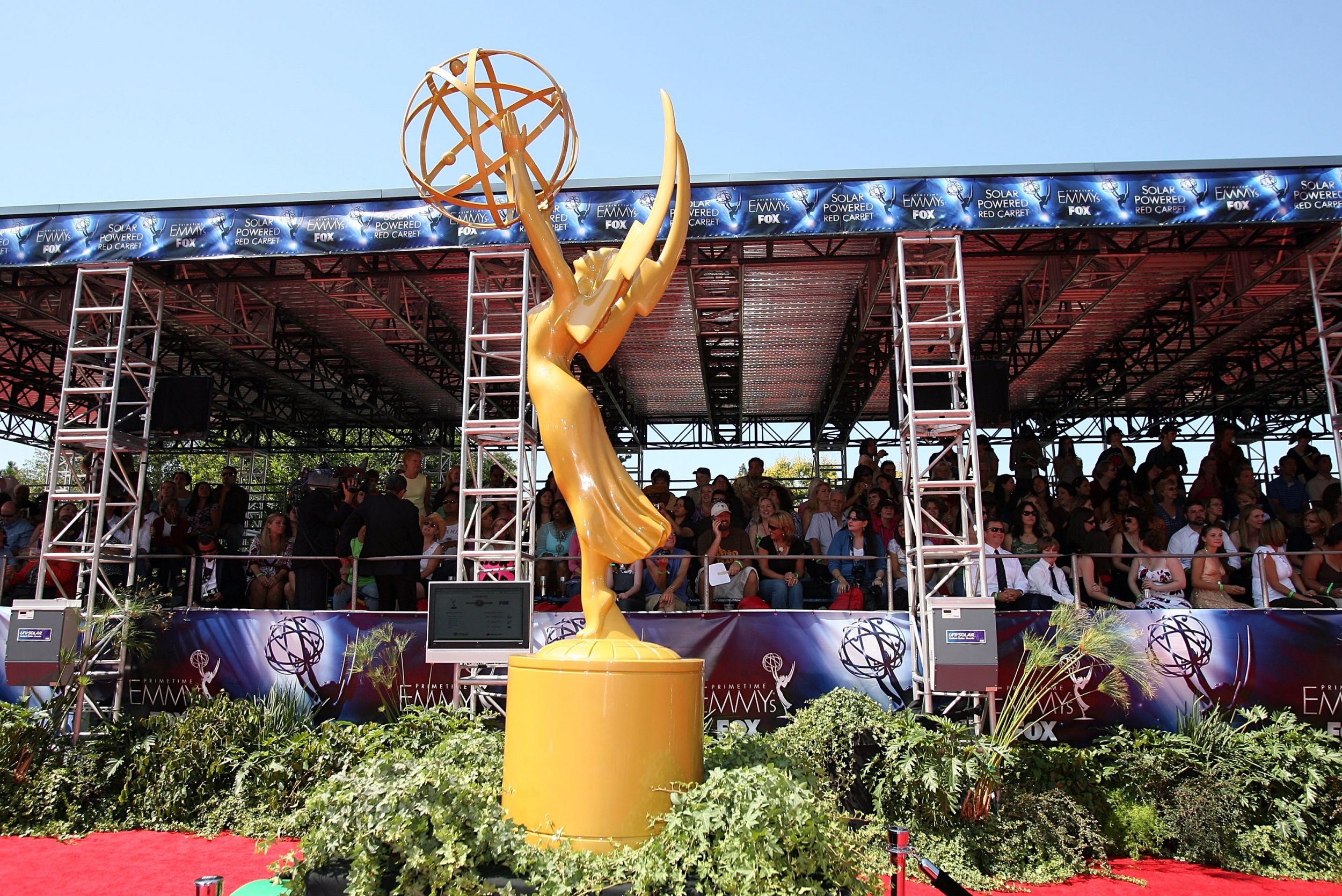 The Emmys are coming, and with no Game of Thrones to dominate this year, it's open season for a ton of programs, new and returning, to make their mark.
This year's heavy hitters include Hulu's dark and brilliant The Handmaid's Tale and, representing broadcast TV, NBC's This Is Us, the top new scripted series on the Big Four networks.
Ahead of Sunday's 69th annual Emmy Awards, here are our educated predictions in the top categories.
Outstanding Drama Series: The Crown
With Game of Thrones out of the picture, five new shows populate this very tough category. Netflix's Stranger Things would probably win the popularity vote, but in terms of the type of drama voters veer toward, it's a tough choice between HBO's Westworld, which gave a sense of smart realism to the sci-fi genre, and Netflix's The Crown, which was the rare period drama that didn't feel like a convoluted soap opera. The Emmys loved Downton Abbey long after it fell out of fashion with award voters in the U.K., so the smart money's on The Crown taking home the gold.
Outstanding Comedy Series: Atlanta
Donald Glover's ode to the Atlanta rap scene almost immediately won over viewers and critics when it premiered in September 2016. The FX show has already won a Golden Globe this year. If any show can dethrone HBO's venerable Veep, it's Atlanta.
Outstanding Limited Series: Big Little Lies
No Game of Thrones? No problem. For HBO, there's still plenty of Emmy glory to be won with its lauded adaptation of Liane Moriarty's Big Little Lies, which is all but guaranteed to win the category. FX's Feud, delectable though it was, will probably have to accept second place.
Outstanding Television Movie: Black Mirror: San Junipero
HBO had some big names leading its TV movies this year—Oprah Winfrey in The Immortal Life of Henrietta Lacks and Robert De Niro in The Wizard of Lies. But it's this Season 3 episode of Black Mirror that had fans and critics raving. Charlie Brooker's twisted genius should pay off here.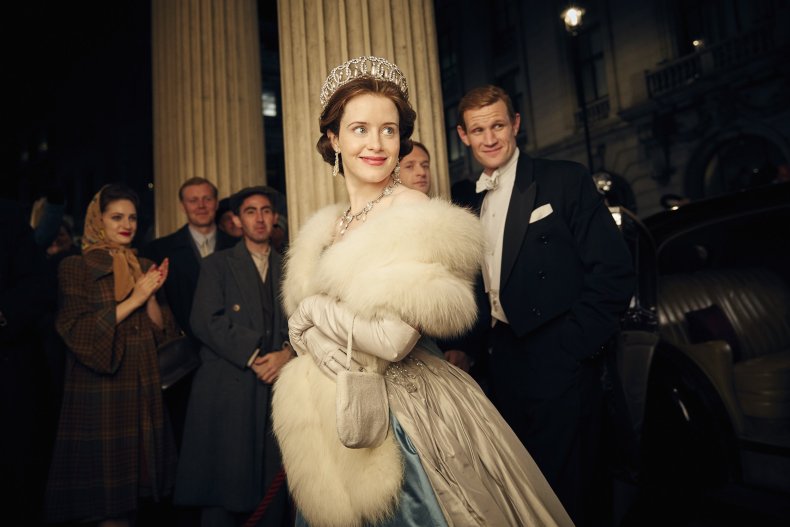 Outstanding Lead Actor in a Drama Series: Sterling K. Brown (This Is Us)
This Is Us was the big tearjerker of the 2016-17 season, and no one elicited more tears than Brown as Randall Pearson. It's a solid bet that Emmy voters will recognize the range of emotion he showed with an award.
Outstanding Lead Actress in a Drama Series: Elisabeth Moss (The Handmaid's Tale)
Claire Foy was utterly mesmerizing as Queen Elizabeth II in The Crown, but Elisabeth Moss's affecting performance as handmaid Offred in The Handmaid's Tale is undeniably worth an Emmy.
Outstanding Lead Actor in a Comedy Series: Donald Glover (Atlanta)
Jeffrey Tambor had a good run with Transparent, but as that show begins to show signs of age, the hot momentum behind FX's Atlanta could and should earn Glover both the comedy series prize and the comedy actor award.
Outstanding Lead Actress in a Comedy Series: Julia Louis-Dreyfus (Veep)
Never bet against JLD. In the year that Veep began to look like a documentary about American politics instead of a satire, the series' leading lady should be handsomely rewarded with her record-breaking sixth consecutive Emmy for the role of Selina Meyers.
Outstanding Lead Actor in a Limited Series or Movie: Ewan McGregor (Fargo)
A win for Riz Ahmed for HBO's brilliant The Night Of would be welcomed, but McGregor's dual performance as Ray and Emmit Stussy in Fargo's third season was transformative and will probably be appreciated by Emmy voters.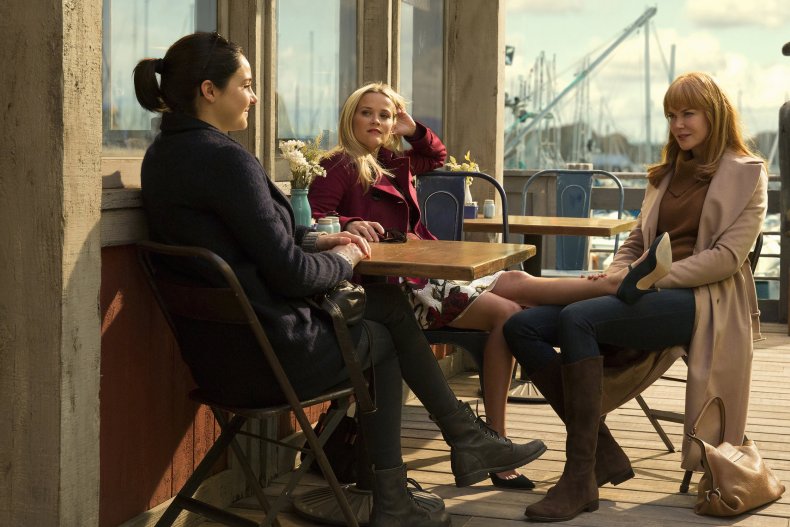 Outstanding Lead Actress in a Limited Series or Movie: Nicole Kidman (Big Little Lies)
This may be the category that is hardest to decide. There are some very worthy nominees in the field, Kidman included, so it's an unenviable task for voters to choose between her, co-star Reese Witherspoon and Feud's Jessica Lange and Susan Sarandon. But Kidman's performance as abused wife Celeste was incredibly powerful television.
Outstanding Supporting Actor in a Drama Series: John Lithgow (The Crown)
Many British actors have played Winston Churchill in films and on television, but to see an American actor inhabit the role with such vigor added new depth to The Crown's portrayal of Churchill. Lithgow was both endearing and stony in this role, and that's a hard balance to strike.
Outstanding Supporting Actress in a Drama Series: Thandie Newton (Westworld)
Who doesn't love Millie Bobby Brown and Stranger Things' Eggo-loving Eleven? But in terms of sheer powerhouse performance, veteran screen star Newton deserves all the credit for playing Westworld's robot madam, Maeve. Any actor that manages to outshine an great ensemble cast that includes Anthony Hopkins is worthy of an Emmy.
Outstanding Supporting Actor in a Comedy Series: Alec Baldwin (Saturday Night Live)
Baldwin as Donald Trump. Need any more be said? The television academy probably has his name etched on the statue already.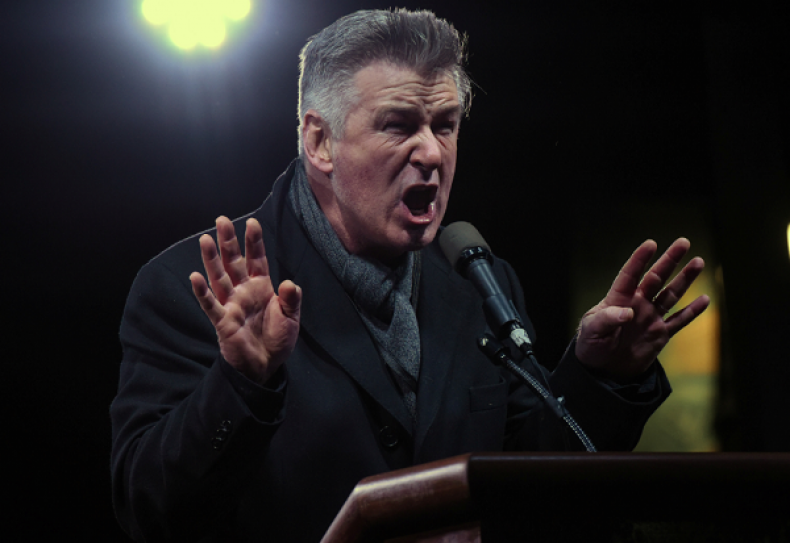 Outstanding Supporting Actress in a Comedy Series: Kate McKinnon (Saturday Night Live)
In the year that SNL reached a new level of popularity, buzzy stars like the aforementioned Baldwin and Melissa McCarthy dropped in occasionally. But McKinnon was the gang's utility player. The standout, of course, was when she played Hillary Clinton in those hilarious election debate sketches.
Outstanding Variety Talk Series: The Late Show With Stephen Colbert
What a difference a year makes. Last year, Colbert was shut out of the talk show category. This year, coming off The Late Show's highest-rated season in two decades, he's hosting the Emmys and is nominated as well. Buoyed by his satirical monologues aimed at the latest Trump drama, Colbert's Late Show should land its first Emmy.
Outstanding Variety Sketch Series: Saturday Night Live
Trump and the election guided SNL to its most relevant season in years in 2016-17, and its most watched too. An Emmy is just the icing on the cake.
The 2017 Emmy Awards airs Sunday at 8 p.m. on CBS