'The Crown' Producers on Netflix Show's Rumored Budget and the Queen's Privacy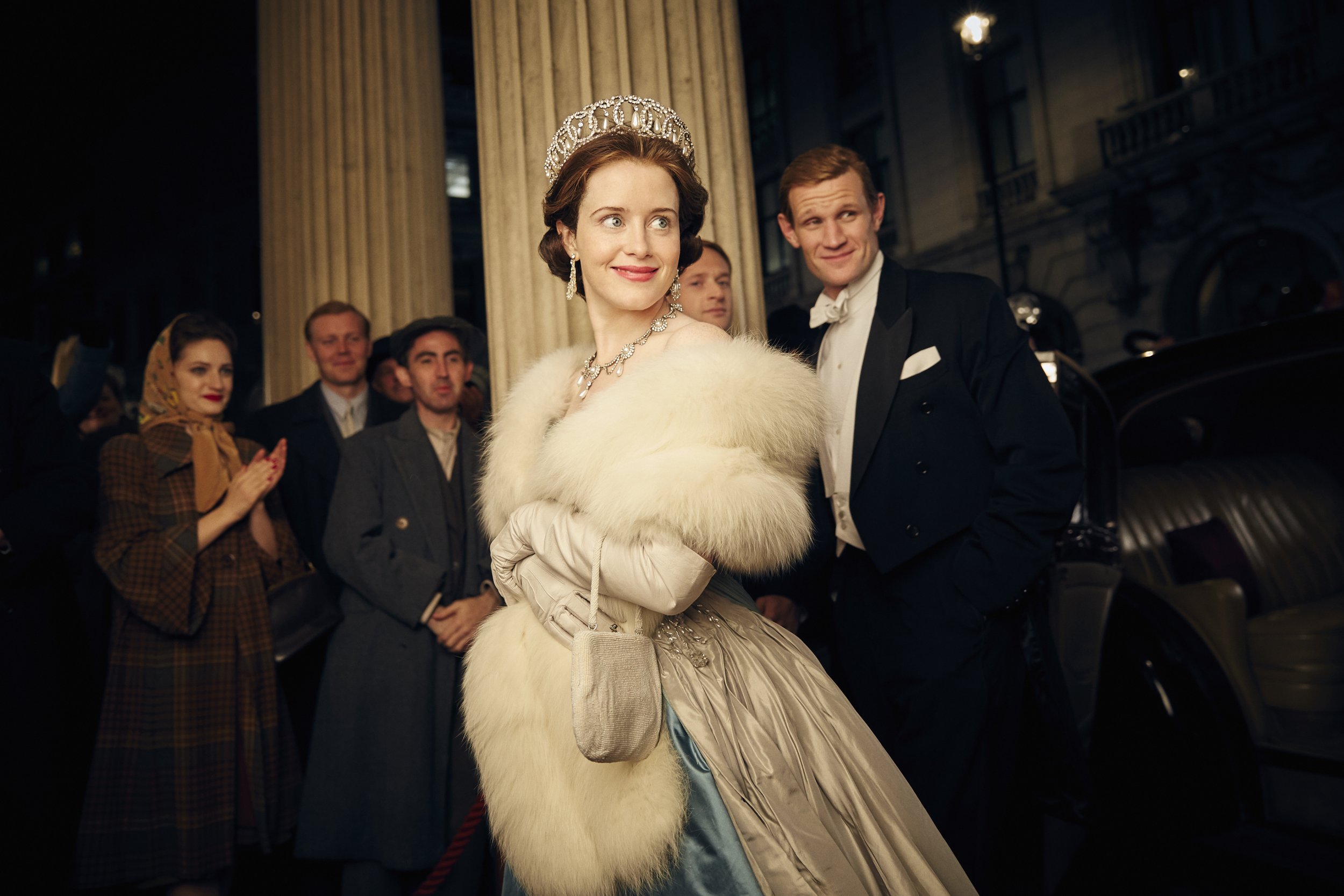 As the saying goes, "Heavy is the head that wears the crown." And Netflix's The Crown is dissecting exactly what that burden entails.
The 10-part historical drama chronicles the early years of the current British queen's reign, less than five years into her marriage to the ambitious army man Philip Mountbatten (later Prince Philip). Claire Foy and Doctor Who 's Matt Smith play the lead roles in the lavish drama that has some heavy-hitters behind it: Billy Elliot director Stephen Daldry, and screenwriter Peter Morgan, best known for other regal works such as The Queen film and play The Audience, both starring Helen Mirren.
Ahead of its global Netflix premiere on November 4, Newsweek attended a BAFTA preview screening of the first two episodes and Q&A with Daldry and Morgan in London Wednesday night, where the show's executive producers revealed some behind-the-scenes gossip befitting the whispers of the servants at Buckingham Palace.
It could last seven seasons
This is according to Daldry. Introducing the two episodes, the director said that he envisioned The Crown perhaps continuing for six to seven seasons. The second season is already being filmed.
In the first episode Queen Elizabeth is depicted as a princess not yet coronated. What age do they foresee following her up to? "She's sitting there going: 'I'll squeeze a tenth season out of this yet,'" jokes Morgan.
Daldry is committed to seeing the show through for many years, saying he finds the queen's story "endlessly fascinating."
It was meticulously researched
Daldry and Morgan say they had a team of seven full-time researchers working on The Crown to nail down some of the most intricate details. In one scene in the second episode, "she's at Treetops [a resort in Kenya], and an eagle lands on her balcony the moment her father dies…this is documented by many different people," says Daldry.
However, there is still some creative license taken by the producers. "We're not trying to make a documentary," Daldry says. One such example is when Elizabeth arrives home from Kenya and sees her father's body at the Sandringham estate. In real life, "she elected not to see the body of her father," the director explains. "I think it would be more dramatically interesting if she went into the bedroom and saw her father."
Why you won't see Elizabeth and Philip bathing together
Producing a series about the reigning monarch, there were some lines of taste that the producers opted not to cross. So, sorry viewers, but you won't get to see Matt Smith and Claire Foy stripped down in the bath together (although you do see Smith partly naked at other points).
"The queen and Prince Philip used to enjoy baths together in their early married life. I toyed with the idea of putting them in the bath together," says Daldry.
There's no royal involvement
Screenwriter Morgan is well-versed in royal drama having previously written The Queen , for which Helen Mirren won an Oscar, and the stage play The Audience , for which Mirren won an Olivier and a Tony. But he has no special relationship with Buckingham Palace and doesn't want one.
"I want to keep my distance. I've ducked the opportunity to meet [the queen] a couple of times…not that I don't want to but I'd be in shock. I think it's better for them and for us to have complete independence. I want to feel free to write how and what I want," Morgan explains. "I don't want to feel like I'm endorsed or supported or that I owe anyone."
Rumors of the show's budget have been greatly exaggerated
Reports have suggested that The Crown was made with £100 million in funding from Netflix, but both Daldry and Morgan say that the numbers bandied around aren't true.
"When I read it, I think, that doesn't describe the experience we were having," Morgan says. "I read these sums and think it's absolute nonsense."
He also points out the show's budget is spread "across two seasons, so whatever sum of money you may read you at least have to halve it."
The Crown premieres on Netflix on November 4.