Three days before Donald Trump took the oath of office and became the 45th president of the United States, Chinese President Xi Jinping stood on the main stage at the World Economic Forum's annual meeting in the Swiss mountain resort of Davos and alluded to Charles Dickens. It was, Xi told the gathering of the global business and policy elite, "the best of times and the worst of times." The Chinese president then delivered an uncompromising defense of globalization, despite acknowledging its flaws. It had, he said, "powered global growth and facilitated movement of goods and capital, advances in science, technology and civilization, and interactions among people."
Five days later, Trump made it as clear as possible that he did not share Xi's enthusiasm for international free trade deals. On January 23, the new president signed an order to withdraw from the Trans-Pacific Partnership, the hard-won trade deal negotiated under President Barack Obama. The TPP would have created a trade pact with 12 countries, including Japan, Peru and Vietnam, that together would have represented 40 percent of the global economy. The deal excluded China, and many in Washington saw it as a way of containing China's regional dominance.
In Beijing, Xi will likely have reacted to Trump's move to withdraw from the TPP with mixed feelings. While the decision delivered a significant blow to the era of free trade, Xi would no doubt have celebrated the demise of a deal designed in part to hem in his nation's vast engine of trade.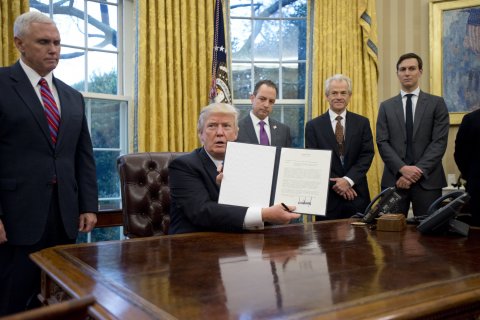 As the U.S. was backing away from a major international agreement, China continued its push to strike pacts with other nations. The same day that Trump consigned the TPP to the Oval Office wastebasket, a Chinese initiative had some good news to share. The multilateral Asian Infrastructure Investment Bank, which was set up by Beijing in 2015 to finance infrastructure projects across Asia, had received applications from 25 new prospective members from Africa, Europe and South America, to add to the 57 existing shareholders. The U.S. had been hostile to the bank, seeing it as a challenge to existing institutions, such as the World Bank, and had declined to join; it chastised others, including the U.K., for signing on. Jin Liqun, the bank's Chinese president, told the Financial Times, "China needs to do something that can help it be recognized as a responsible leader."
Signs of China's growing role as a champion of globalization kept coming. The following day, on January 24, the prime minister of Malaysia urged a speedy conclusion to the Regional Comprehensive Economic Partnership (RCEP), China's own Pacific trade initiative involving 16 countries in the Asia-Pacific, which China promises will boost economic integration in the region. Two days later, the deputy prime minister of Thailand voiced a similar sense of urgency. The prospective member countries, which represent 29 percent of global trade, are scheduled to meet in February in Japan to conclude the pact.
The battle between China and the U.S. for leadership in the Asia-Pacific region, the world's most dynamic area of economic growth, shifted remarkably in just those few days, leaving America's regional allies—notably Japan, Australia and South Korea—uncertain about what the changing balance of power and influence will mean for their own futures.
Until now, along with Taiwan and Vietnam, these three key U.S. allies have enjoyed the security guarantee of America's military presence and the political reassurance of Obama's early decision to focus U.S. foreign and trade policy on the region. Along with that came the prospect of the world's biggest multilateral trade pact, which promised closer future integration by unifying standards and steadily removing nontariff barriers, such as food-safety regulations that can effectively ban the import of certain products, or other burdensome standards that exporters find difficult to meet. The TPP promised to stimulate economic reform in its members and encourage them to diversify their economic relationships, making them less dependent on China.
Now, they are looking at a radically altered landscape. Some have expressed a continuing commitment to TPP, but without the U.S., which was would have been by far the largest economy in the group, few believe it will survive.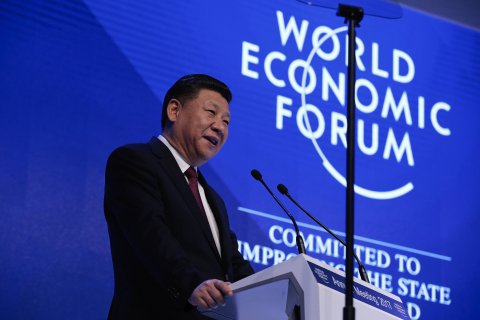 No Thanks, Barack
TPP was a key element in Obama's attempts to pivot to Asia; it was a gift intended to make it easier for his successor to counter China's growing economic dominance in Asia and beyond. Had Hillary Clinton won the presidential race, she would likely have reopened the complex negotiations, but observers in the region point to the important difference between the Clinton-style questioning they predicted and Trump's repudiation of multilateral trading arrangements.
The Chinese-sponsored RCEP is less ambitious than the TPP, seeking primarily to reduce or eliminate tariffs on trade between China, other Southeast Asian nations, Australia, India, Japan, South Korea and New Zealand. It is not aimed at the kind of deeper integration that the TPP promised, but China prefers it that way: The RCEP does not include the kind of environmental and labor protections that Beijing finds restrictive. China likes the pact for one other important reason: As the biggest economy in the group, its influence is only likely to grow.
These shifts, and the opportunities they present for China, have all been rather sudden and unexpected for Xi, who has consolidated more power for himself inside China than any of his predecessors since Deng Xiaoping. Normally inward-looking Chinese leaders are not used to occupying positions of global leadership. At Davos, Xi assured his audience that China would continue to support both global trade and the Paris Agreement on climate change. Leading by example on these issues is new for China; the country has been protective of its domestic markets and it remains the world's biggest polluter. But Trump's election has offered Xi an opportunity to assert a forward position in the spaces that the new administration seems keen to vacate. Xi may also feel he has no choice but to defend free trade: Trump's "America first " policy, which he made the focal point of his inaugural address, could damage the global trading system on which China's economy depends.
The audience of business leaders, politicians and policymakers at Davos welcomed Xi's assurances. In his language and demeanor, he played the role of a mature and responsible global player. It was a striking evolution for the leader of an increasingly authoritarian and mercantilist Communist state, one that many business leaders and politicians in the West have accused of undermining advanced economies through unfair trade practices, such as using hidden subsidies to dump goods like cheap steel on international markets. Deng, the father of China's opening to the global economy following the death of Mao in 1976, could hardly have dreamed of attracting such respect from the global elite.
Deng's advice to his successors, as China embarked on its three decades of self-reported double-digit growth in the early 1990s, was to hide its strength, to strike a modest and reassuring pose, and to persuade others that China's rise was no threat to established interests and powers. China has always insisted that it does not seek hegemony and that its growing prosperity is of general benefit to the world.
Western governments and corporations encouraged China's integration into the global economy, on the understanding that to become a fully global leader China would have to embrace the established order and eventually undergo a political evolution toward democracy, as Taiwan and South Korea had done. Those same governments and companies hoped that China's membership in the World Trade Organization, and its move to a freer market economy, would provide benefits to both China and to its economic partners.
Five years ago, with Xi's arrival in power, those expectations began to waver. Much like Trump, Xi built his domestic appeal on the promise to reinvigorate his own country's economy. After what he called a "century of humiliation" by other powers, China sought respect and a restoration of its central place in world affairs. It became more assertive in the region, moving to consolidate its claim on the whole of the South China Sea, despite competing and overlapping claims from five neighboring countries; it invested in naval power, in part to protect its maritime trade routes and energy supplies.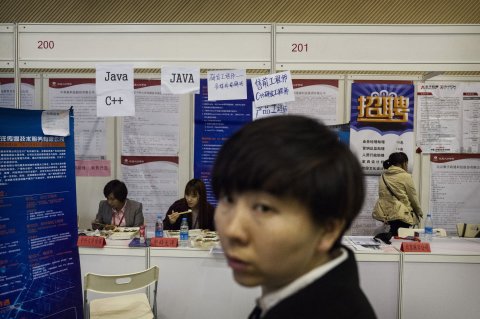 To weather what are likely to be difficult times for the Chinese Communist Party, which has become tainted by pervasive corruption in its seventh decade of holding exclusive power, Xi is also seeking to reimpose a belief in Communism, both on party members and on wider Chinese society, ideas that are increasingly at odds with China's social and economic realities. In 2013, in an internal party document known as Document Nine, party members were instructed to "fight against" ideas that threatened the dominance of the Communist Party. Western constitutional democracy, universal values, the separation of powers and an independent judiciary were all on the list.
Since then, the space for debate and dissent has shrunk—the state increasingly controls China's internet and insists that only its own version of history is permitted. In January, China's most senior judge, Chief Justice Zhou Qiang, again warned provincial judges not to fall into the "trap of erroneous Western thinking and judicial independence," and urged them to "struggle against…rhetoric that negates the leadership of the Communist Party."
These internal pressures make this unexpected global opportunity actually rather inconveniently timed for China. Tempting as it must be to assume global leadership, Xi has a lot to deal with at home. He must steer China away from the low-wage, high investment and export-led economy that powered the last four decades of turbocharged growth. That means a difficult transition to a higher-value, more efficient and slower-growing model driven by services, innovation and domestic consumption. And progress has been slow: Huge state-owned enterprises have resisted the transition to the free market; China is laboring under ever larger debt, as officials try to stimulate their flagging growth; the renminbi has lost value and capital has been leaching out of China in search of safety and better returns; the Communist Party is preparing for an important party congress in October, when five members of the Standing Committee of the Politburo, the seven men who run China, will retire. Xi, who can expect one more five-year term in office, will spend much of his time before October trying to ensure that the new appointees are loyalists. The larger uncertainty the party faces is the potential threat of discontent if the economy slows.
That's a more likely prospect if Trump acts on his inflammatory remarks about China. He has accused China of "raping" the United States through unfair trade practices and threatened to impose a 45 percent tariff on Chinese imports. China has responded by suggesting that it can retaliate by not buying big ticket items such as aircraft from the U.S., and pointing out that U.S. consumers benefit from the low manufacturing costs that U.S. companies enjoy in China.
But China's difficulties would certainly be compounded by a trade war with the U.S., because exports are currently more important to China than they are to the U.S. According to the World Bank, China's trade-to-gross-domestic-product ratio is 41 percent, up from 9 percent in 1960 (the U.S. figure is 28 percent). Although both countries would suffer in a trade war, since China's dependency on trade is greater, and retaliation in any trade war is costly for the smaller economy, China's pain would be more severe.

Xi's Trump Card
As Xi's audience in Davos knew, the global trading system—built up over the past four decades—is now vulnerable to political backlash in several countries, of which the U.K.'s vote to leave the European Union and Trump's fierce attacks on multilateral trading agreements, including TPP and the North American Free Trade Agreement, are the clearest signs. Global trade has grown steadily for four decades, but if it now shrinks, the U.S. is better positioned to survive than China. The U.S. runs a current account deficit, importing goods to meet domestic demand. Importing less would favorably affect that deficit. China, on the other hand, needs to export to keep its large manufacturing base busy and would suffer if the U.S. bought less of its output.
The game is not totally one-sided, however. China's 1.3 billion consumers remain a tantalizing potential prize for U.S. companies, and China is less likely to look on those U.S. corporations favorably if their president is taking hostile action against China. The other potential weapon China holds is that it owns $1.115 trillion of U.S. Treasury bills, which is 29 percent of the U.S. $3.841 trillion foreign debt. China could decide to dump those assets and swallow any loss to punish the dollar.
If the moment is not ideal for China to take up the burden of greater leadership, the opportunities presented by a U.S. withdrawal from global responsibilities will nevertheless be hard to resist for a leader bent on restoring China's greatness. The risks of failing to try are equally big: China's dependency on global trade means Xi must try to shore up a trading system that China still needs. At the same time, as the U.S. steps back, China has an opportunity to challenge a U.S.-centered international order built on the values of individual freedom, human rights, democracy and the rule of law.
This may make it possible to achieve that most elusive prize: the moral standing and respect that global leadership confers—that magical leverage that comes when a wealthy superpower reaches out to help other countries or peoples. Even if it ultimately serves the superpower's interests.
A U.S. president who questions climate science enhances the standing of a Chinese president who stands by the Paris Agreement, and who sees the opportunities in a low carbon future, as well as the threat climate change poses to global prosperity. A U.S. president who publicly advocates torture is in no position to lecture China on its own human rights failings. And Trump's disdain for verifiable facts is a welcome distraction for Beijing, often accused of promoting questionable versions of historic and current controversies. In a world bemused and worried by Trump, China will find it easier to play down its own domestic political failings, its protectionist policies and its lack of transparency and accountability. Maybe, finally, it will be able to convert its economic power into political influence.
In the longer term, if China's political system can survive the economic pain that a trade war with the U.S. could create, the breakdown of the globalized trading system could speed up the internal reforms—essentially building domestic consumption and exporting less and making China's economy more market-based and efficient—that China is finding difficult to enact because of the protectionism of the country's giant state-owned companies. If the net result is indeed a more efficient China and more consumers willing to spend rather than save, China would eventually emerge stronger from the crisis.
A key unanswered question is whether U.S. consumption will continue to fuel global growth—the role of so-called "consumer of last resort" that the world's largest economy has played for half a century. A global economy in which every major country seeks to be a net exporter is unlikely to thrive.
If Trump does impose high tariffs on Chinese goods, American consumers will have to pay more for them and disrupting global trade will not necessarily create jobs for U.S. workers. When he signed the order to withdraw the U.S. from TPP, Trump said it was a "great thing for the American worker, what we just did." But if some manufacturing does return in the U.S., as Trump hopes it will, it is likely to be either highly automated or very low wage. In effect, the U.S. consumer would be taxed—by paying those higher import duties on Chinese and other countries' goods—in order to create jobs for U.S.-based robots.
There are other, strategic risks of a reduction in global trade that Beijing is well aware of: A world that relies less on cooperation is at greater risk of crises, and Asia has no shortage of simmering confrontations, from the Korean Peninsula to the South China Sea where Trump's newly appointed officials have threatened to prevent the Chinese from accessing islands they have built. In China's immediate sphere of influence, tensions over Hong Kong and Taiwan could erupt. China's military is not strong enough to assume the full burden of global security guarantees, nor would it wish to take them on. But a less stable and cooperative region will mean that each country—including U.S. allies such as Japan—is likely to invest more in defense, which could trigger another Asian arms race.
The sudden changes that Trump's presidency has already brought to a part of the world he has visited only as an investor and private citizen will likely set the world's two biggest economies at odds with each other. If Xi continues to play the global statesman, he might yet fulfill his promise to his people: make China great again.
Isabel Hilton is a writer, broadcaster and founder and editor of ChinaDialogue.net