Updated | The well-manicured Washington, D.C., suburb of Chevy Chase, Maryland, is probably what President Donald Trump's supporters imagine when they whoop about draining the capital's "swamp." A high-income enclave of Volvo-driving, wine-sipping, NPR-listening lawyers, lobbyists, journalists and government bureaucrats, Chevy Chase is such a liberal stronghold that local Republicans said last year they were afraid to plant Trump campaign posters on their lawns.
All of which makes the town an unlikely launch pad for Ezra Cohen-Watnick, the suddenly prominent White House National Security Council official at the center of a bizarre backdoor maneuver to provide House Intelligence Committee Chairman Devin Nunes with top-secret documents on government surveillance. Cohen-Watnick reportedly retrieved the documents from a classified CIA terminal in the Eisenhower Executive Office Building next to the White House and gave them to Nunes, a California Republican who had been a member of Trump's transition team. They were intended to prove that former President Barack Obama was "wire tapping" Trump during the 2016 campaign. The documents did no such thing, other members of the panel concluded after studying them. What they actually showed is that U.S. intelligence agencies did have Trump's associates on their radar—but only because they were tracking Russian agents.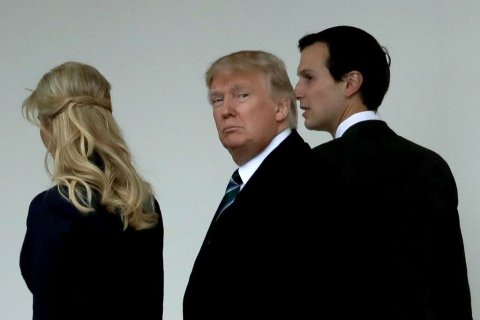 The incident triggered a House Ethics Committee probe into Nunes and forced him to recuse himself from his own panel's investigation into Russian interference in the 2016 elections. But it also prompted questions from longtime intelligence officials about how Cohen-Watnick, a 30-year-old with apparently only a single, allegedly trouble-filled, junior-level tour of duty with the Defense Intelligence Agency (DIA) in Afghanistan on his résumé, managed to secure one of the most consequential jobs in the White House: coordinating all of the U.S. intelligence community's operations with the Oval Office and Congress. In less than a year, Cohen-Watnick had been raised from the equivalent rank of an army captain to a three-star general.
Related: After Nunes Recusal, a Still-Dysfunctional Investigation—and House
"He makes sure they carry out the president's agenda," says a former White House National Security Council official, who, like every intelligence source consulted by Newsweek, declined to be identified discussing such sensitive issues. And that agenda, the president and his men have made clear, is to whittle down the power of the CIA.
How this young man amassed such influence mystifies longtime intelligence officials. How he hung on to his job after Army Lieutenant General H.R. McMaster, successor to fired White House national security adviser Michael Flynn, reportedly tried to oust him following the Nunes affair is another part of the puzzle.
From String Bean to Spook
Ezra Cohen-Watnick's unlikely journey from Chevy Chase's liberal cocoon to backroom shenanigans in the Trump White House was less a straight shot than a dotted line. It may well have begun with Frank Gaffney, a former Ronald Reagan administration official who has emerged as a leading conspiracy theorist and believes that Muslim militants have infiltrated the U.S. government and even the Republican Party. At Bethesda–Chevy Chase High, Cohen-Watnick was close to Gaffney's daughter. As the years went by, he gravitated to Gaffney associates, who eventually took him into the White House.
Cohen-Watnick was a sophomore on September 11, 2001, when Al-Qaeda militants flew hijacked airliners into the World Trade Center and Pentagon. The attacks prompted a wave of patriotic fervor among young people, who volunteered in droves for the military services and intelligence agencies.. The affable, string bean teenager was too young to enlist, but he joined his high school's tiny Young Republicans club. And at the University of Pennsylvania, where he enrolled in 2004, he signed up for the Naval Reserve Officers Training Course, according to a 2006 account in the school paper, The Daily Pennsylvanian. "[I]t was very important to him to be able to give back to something he has benefitted from—in this case, the national security that has kept generations of his family safe," the paper said.
Cohen's professed patriotism found other outlets at Penn. He joined the members-only Union Club, "Philadelphia's iconic bastion of GOP conservatism," according to a local columnist. But Cohen was also moving beyond the conservative mainstream. In 2007, he helped organize a campus "Terrorism Awareness Week" (originally called "Islamo-Fascism Awareness Week") in concert with David Horowitz, a close Gaffney ally whose crusade against "liberal elites" on campus has been supported by top Trump aides Kellyanne Conway and Steve Bannon. At some point, a close family friend recalls, asking for anonymity in exchange for talking about personal matters, Gaffney offered the budding young hawk internships at his D.C. think tank, the Center for Security Policy. (Gaffney tells Newsweek in a brief telephone interview that he barely recalls Cohen-Watnick from as a high schooler and has had no contact with him since.)
Some of Cohen's liberal family friends, who asked not to be identified so as not to upset longstanding relationships, were disturbed by what they call his growing anti-Muslim fervor, especially when they heard him express sympathy for illegal Israeli settlements and other hard-line political views. Another family friend tried to persuade the young man that the Middle East was far more complicated than he thought.
Whatever his emerging politics, Cohen-Watnick evidently decided a career in a Navy uniform was not for him. He dropped out of the ROTC program in 2007, according to a spokesman for the Naval Service Training Command. "He participated for two years and did not [receive a] commission," Lieutenant Sean Brophy tells Newsweek. Instead, the young man found a spooky route into national service: the Office of Naval Intelligence, or ONI.
In the spring semester of 2008, the Penn in Washington program listed Cohen-Watnick as one of a half-dozen students doing an internship with ONI, according to a website cache dug up by Laura Rozen, a veteran Washington correspondent with Al-Monitor, a Middle East news and analysis site. According to a friend of Cohen-Watnick who talked with Rozen, he failed to land a job with the CIA and instead joined the Defense Department. The friend told Rozen he "spent a significant time in Haiti while working out of DoD's Miami office."
Apparently, the intelligence world suited him. In 2012, he was accepted into a training program with the Defense Clandestine Service, the undercover overseas spying arm of the DIA. It was there that he met a mutual friend of Gaffney, General Michael Flynn. And that's when his career gained altitude.
Flynn Facts and CIA Beef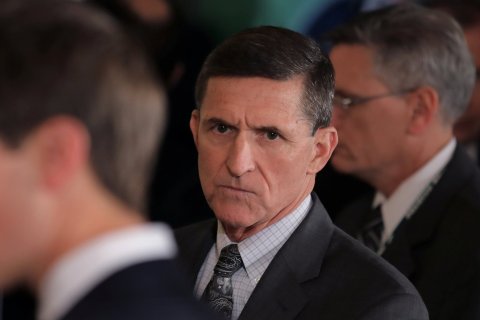 Accounts of Cohen-Watnick's time with the DIA are fuzzy. The agency would not confirm his dates of employment or assignments. But according to the fragmentary recollections of a half-dozen former intelligence officials, all of whom spoke only in exchange for anonymity to discuss such sensitive matters, Cohen-Watnick's DIA career did not go well, except in one regard: his bond with Flynn.
In 2013, the DIA assigned Cohen-Watnick to "the Farm," the CIA training facility outside Williamsburg, Virginia, to learn the rudiments of recruiting and managing foreign spies, according to two intelligence sources. During his time there, his reputation among his classmates "was poor," says a former CIA employee. "He was not a team player and would also 'leak' denigrating information about his fellow trainees" to their instructors, the former employee claimed. "While we expect each student to do their own work," this person adds, "we also demand they develop positive and healthy partnering skills." Following the course, Cohen-Watnick "was assigned to go to the Middle East, but "he was reluctant to do so," the source says. Instead, he did "a rotation" at the CIA. Two sources tell Newsweek he was eventually assigned to Afghanistan, with the rank of GS-12, equivalent to a captain in the army.
Flynn was already creating turmoil at the DIA with his impulsive management style and fervid embrace of conspiracy theories, such as his conviction that Iran was behind the attacks on the U.S. Embassy in Benghazi, Libya. "Flynn facts," his aides snickered, according to a profile in The New Yorker. Years earlier, he had co-authored a widely publicized paper excoriating the conduct of U.S. intelligence operations in Afghanistan, and he was particularly critical of the CIA for its support of Afghan President Hamid Karzai's notoriously corrupt brother Ahmed Wali Karzai. Cohen-Watnick developed a similar antipathy for Langley and was not quiet about it, according to one former intelligence official. Other than that, Cohen-Watnick apparently operated far below the radar of key officials who worked intensely on Afghanistan. "I never came across this kid, and I knew Flynn and his team in Afghanistan and at DIA," says a former Defense Department official, who like all such sources consulted by Newsweek, insisted on anonymity in exchange for discussing classified matters.
Back at DIA headquarters in 2014, however, Cohen-Watnick's status rose with Flynn. "He was an excellent briefer," says an official familiar with DIA operations, meaning Cohen-Watnick had a talent for presenting himself well with superiors and synthesizing info for his boss. "And that impressed Flynn."
'I'm Thinking Ollie North'
In 2014, Obama fired Flynn, and since then administration officials have dumped on him in the press. But the surprise election of Trump in November 2016 gave Flynn a chance for redemption—and revenge. With his rising prominence in the Trump campaign, Flynn's adversaries recycled stories about his DIA ouster, but now there were also questions about Kremlin-financed trips to Moscow and ties to Turkish lobbyists. And Flynn was swimming in ever deeper conspiracy waters, now with activists who alleged that the Orlando Pulse nightclub shooter did not act alone, and that Hillary Clinton's campaign manager John Podesta was involved in a pedophile ring run beneath a Washington, D.C., family restaurant. Cohen-Watnick joined him in the so-called "Pizzagate" fray, tweeting about "Podesta's obsession with the occult." In another tweet, he referenced "the disgusting and potentially criminal behavior of the Clinton crime syndicate."
In January, Cohen-Watnick swept into office with Flynn and other associates from Gaffney's circle, including Bannon, Conway and Sebastian Gorka, another anti-Muslim hard-liner with ties to a Hungarian Nazi party. Meanwhile, Cohen-Watnick was getting married to a woman who, like Flynn and several other Trump aides, had ties to Russia. Rebecca Miller, four years younger than Cohen-Watnick, had worked on the Russian account in the D.C. office of Ketchum, the global powerhouse lobbying and public relations firm, according to her mother, Victoria Fraser, head of Washington University's Department of Medicine in St. Louis. During a 2014 event at the State Historical Society of Missouri, Fraser said her daughter's "big challenges right now are, Ketchum is responsible for providing PR and marketing to try to make Russia look better, which is particularly difficult when they're invading other countries and when Putin is somewhat out of control." Ketchum took a public relations blow when ProPublica reported that it had "placed pro-Russia op-eds in American publications by businesspeople and others without disclosing the role of the Russian government." The following year, it drew flak for placing an op-ed purporting to be written by Russian President Vladimir Putin in The New York Times arguing that Syrian rebels, not President Bashar al-Assad, were responsible for chemical attacks on civilians. According to a Ketchum spokesperson, Miller's work on the Russia account ended in September 2012. The company severed its ties with the Russian Federation in March 2015.
Cohen-Watnick and his wife have been reluctant to acknowledge anything about their professional lives or their history together. On November 11, 2016, the Ohr Kodesh Congregation, a conservative synagogue in Chevy Chase, held a kiddush, or small social ceremony, in honor of their "upcoming marriage." But despite prominent parents on both sides of the aisle, there is no account of their marriage in either The Washington Post or St. Louis Post-Dispatch, Miller's hometown newspaper. Nor do multiple search engines reveal a marriage license for the couple, who married in November 2016. In addition, records searches do not show them living together in Chevy Chase or another residence Cohen-Watnick claims in Miami. (According to Florida voting records, Cohen-Watnick is registered in Miami as a Republican "Hispanic male.") The White House has refused to release even a thumbnail biography of its senior director for intelligence at the National Security Council.
He's a ghost. And he seems to like it that way. "Ezra is really a big fan of covert-y action stuff," an official who worked with him at the NSC told The Washington Post, after "several current American officials" fingered Cohen-Watnick as one of two Trump aides who accessed those top-secret surveillance files for Nunes.
Long before that incident, though, veteran national security officials were astounded by the appointment of such a junior man as senior NSC adviser for intelligence issues. Among his predecessors were people who had deep familiarity with clandestine operations, such as future CIA Directors Robert Gates and George Tenet (who had previously been chief of staff on the Senate Select Committee on Intelligence). In that job, says a former high-ranking intelligence official, you "need experience, not family connections."
"No one at his level could have possibly had the experience to be made senior director for intelligence programs—no way, no how," says Daniel Benjamin, an NSC staffer in the Bill Clinton administration who later became the State Department's top counterterrorism official. "So the fact that he got that job and that CIA, which usually controls that billet, was so eager to move him out, tells you a lot about the oddity of the situation," Benjamin tells Newsweek.
Cohen-Watnick's principal credentials seem to be ideological. "He's a 30-year-old version of Michael Flynn, from an affection for the Russians to hatred of Iran," a senior former intelligence official who has worked with him asserted. And right from the start, he wore his enmity for the CIA like a badge of honor, the official says.
"There's no question that during the transition that he was airing his antipathy to the CIA," the senior former intelligence official who worked with Cohen-Watnick says. "I got the impression he had an ax to grind, and this was an opportunity to demonstrate who was in charge." He also "was very clear that he was entitled…, that he had access…and a voice in policy meetings.
"He made it very clear," the former official adds, "that he was speaking on behalf of Flynn." Adding to his value, says a former high-ranking Defense Department intelligence official: "His parents knew Jared Kushner," the Trump son-in-law and confidante who was emerging as a major force in the administration. "Flynn saw that as extremely valuable."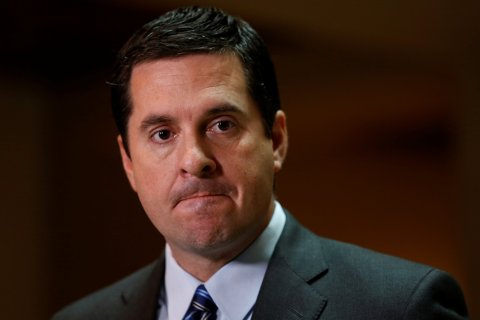 Flynn would soon be gone from the White House, sunk by his undisclosed conversations with Russian Ambassador Sergey Kislyak. But his departure failed to end Cohen-Watnick's tenure. When Flynn's successor as national security adviser, H.R. McMaster, tried to get rid of him, Cohen-Watnick went straight to Bannon and Kushner, who in turn persuaded Trump to tell McMaster to back off, according to reports.
Since Flynn's departure, Cohen-Watnick has moved to tame the CIA by taking away its primacy in covert action operations, handing some to the Pentagon, and pulling the decisions on who does what and when inside the NSC. "He was looking to get the military into the space where CIA operated," says a former intelligence official who worked with Cohen-Watnick during the transition. And taking the fight to Iran—"tightening the pressure points," as this person puts it—is high on his agenda.
All of which portends trouble, former national security officials say, pointing to calamities that befell previous administrations that politicized the intelligence process. The George W. Bush White House put pressure on the CIA to report that there were weapons of mass destruction in Iraq. And it found ideological bedmates in the Pentagon to produce WMD reports to help gin up the case—false, as it turned out—to justify the 2003 invasion of Iraq. Decades earlier, an attempt by officials in the Reagan White House to get around congressionally prohibited aid to anti-communist Contra guerrillas fighting to overthrow the leftist Nicaraguan government ended in disaster.
"I'm thinking Ollie North," says a senior intelligence community official, rolling his eyes and imagining the damage an ideologically driven staffer can do. "That went well." North, a Marine lieutenant colonel in Reagan's national security council, ran a bizarre, back-channel operation to sell weapons to Iran (officially designated a state sponsor of terrorism) in exchange for cash to support the Contras. After the skullduggery was exposed, the resulting uproar prompted the appointment of a special prosecutor and nearly led to Reagan's impeachment.
Now, almost 30 years to the month after Congress opened hearings into that scandal, Cohen-Watnick finds himself facing a possible summons in the House Ethics Committee's investigation into the Nunes–White House matter.
Back in Chevy Chase, however, old friends, even staunch Trump opponents, are not ready to abandon him. "Everyone in our family has a great deal of affection for Ezra, despite the fact that our political views are almost diametrically opposite," says one, who has known Cohen-Watnick since his high school days. "As far as we're concerned, he's a delightful guy, and it's always great to see him."
Other old acquaintances share that affection, but worry that he's not grown much since his formative years. "Ezra was impervious," one says, "to anything that challenged his ideological view of the world."
With reporting by Alex Graves
Correction: A previous version of this story stated that Cohen-Watnick is 31 and entered high school not long before September 11. 2001. He is actually 30 and was a sophomore on that date.