American presidents have a long history of awarding ambassadorships to colorful characters to thank them for campaign donations—roughly a third of U.S. ambassadors have no diplomatic experience beyond rounding up cash for successful presidential candidates.
Among them is Stephen King, 76, a longtime confidante and booster of House Speaker Paul Ryan (and former business partner of Ryan's brother, Tobin), who is the new U.S. ambassador to the Czech Republic. He has no diplomatic experience and had never spent a day in Prague before taking up his post there on December 7. Radio Prague, the official state news outlet, called him "a rich Republican businessman…who worked for the FBI early in his career."
Left unsaid was that King reportedly played a crucial role in the 1972 Watergate affair. According to several accounts over the years, King helped cover up ties between President Richard Nixon's re-election campaign and the burglars arrested inside the Democratic Party headquarters at the Watergate complex—and in a particularly violent fashion. None of that came up during his confirmation hearing.
In June 1972, King was an ex–FBI agent working as a security aide for the Committee to Re-Elect the President, or CREEP, Nixon's campaign arm. His duty on the week of the break-in was to protect—and keep a close eye on—Martha Mitchell, the talkative wife of Nixon's campaign director, former Attorney General John Mitchell, while the Mitchells were on a campaign swing in California.
Martha Mitchell, an outspoken Arkansan dubbed "the Mouth of the South" in press reports, had been complaining vaguely to anyone who would listen about campaign operatives carrying out "dirty tricks" against the Democrats. So when she learned that James McCord, the security director of CREEP, was among those arrested at the Watergate—and described by her husband to the press as a private security contractor who was "not operating either on our behalf or with our consent"—she called a favorite reporter, United Press International's Helen Thomas.
Enter King, who "rushed into her bedroom, threw her back across the bed, and ripped the telephone out of the wall," wrote veteran Washington reporter Winzola McLendon in her 1979 biography of Martha Mitchell, to whom she was close. "The conversation ended abruptly when it appeared someone took away the phone from her hand," Thomas reported. "She was heard to say, 'You just get away.'"
Thomas added that when she called back, the hotel operator told her, "Mrs. Mitchell is indisposed and cannot talk."
Related: Inside the battle between Mueller and Trump
Thomas's story was a sensation. Reporters scurried to find Mitchell for a follow-up. A few days later, one did. Marcia Kramer of the New York Daily News tracked her down at the Westchester Country Club in Rye, New York. Kramer, a veteran crime reporter, described Mitchell as "a beaten woman," with "incredible" black and blue marks on her arms. A later account in McCall's magazine said that after King ripped the phone from Mitchell, he "summoned" a doctor, who gave her "a tranquilizing shot" and "[saw] to it that no more of her outgoing calls [would] be taken by the hotel switchboard."
Yet few took Mitchell's claims seriously. She was known to like a drink and make "wild" accusations, a reputation Nixon's aides exploited. "The Nixon and CREEP people began to spread stories that Martha was crazy, an out-of-control alcoholic, or had had a breakdown," McLendon wrote.
Mitchell eventually returned to her husband from Westchester, but only on condition that he resign from CREEP and that King be fired. He did resign, but when she learned that King had been promoted to security chief for the campaign, she wrote a letter to Parade magazine, the Sunday newspaper supplement, saying that he "not only dealt me the most horrible experience I have ever had, but inflicted bodily harm upon me."
King's response in the October 22, 1972 issue of Parade was that he could "no longer talk about the incident," adding that "all such information must come from" spokesmen for CREEP. Officials there evidently did not respond to Parade 's request for comment.
On December 11, King told Newsweek, "I do not wish to comment further on this old story."
In McLendon's authorized biography years later, Mitchell told a story that seemed scripted for The Shining. After King ripped the phone from her hand, she related, she ran to another room to make a call. "Again...she was thrown aside while the phone was disconnected," McLendon wrote. "Steve then shoved her into her room and slammed the door."
Mitchell next tried to get to an adjacent villa via the balcony, but "King ran out and pulled her back inside. She claimed he threw her down and kicked her.… The next day...she slipped downstairs, planning to escape, but King spotted her just as she reached a glass door. In the ensuing scuffle, Martha's left hand was cut, so badly that six stitches were required in two fingers."
That's when the doctor was summoned to sedate her. "Before [the shot] took effect, she tried to get away, but according to Martha, King saw her dashing toward the door and ran over and slapped her across the room."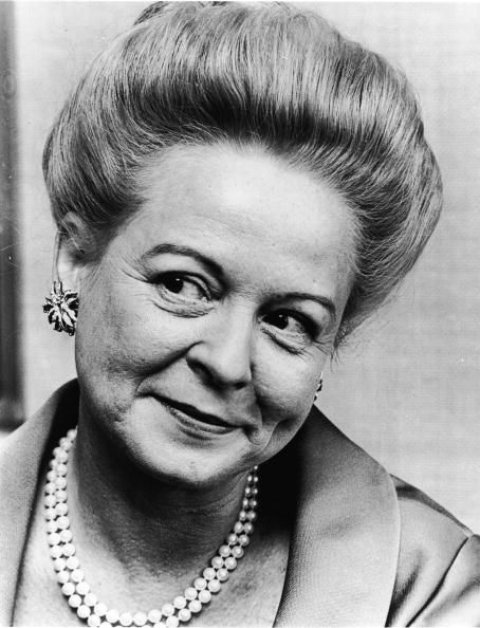 In 1973, Martha Mitchell gave sworn testimony about Watergate in support of a civil suit against CREEP officials. King was not a defendant in that suit or criminally charged in the scandal, and two more years passed before anyone came forward to corroborate Mitchell's story of what happened after her call with Thomas was abruptly terminated. In 1975, McCord, convicted of conspiracy in the Watergate affair, admitted that "basically the woman was kidnapped."
"Thank God somebody is coming to my assistance," Mitchell told The New York Times. "I was not only kidnapped, but I was threatened at gunpoint, and you can put that in."
During his August 1 confirmation hearing before the Senate Foreign Relations Committee, King was not asked about his alleged role in roughing up Mitchell to keep her from exposing McCord's connection to CREEP. But he did raise the issue of security for his wife outside the U.S. Embassy in Prague, telling Wisconsin Republican Senator Ron Johnson, who chaired the hearing, that he was thinking about hiring a private security force to protect her.
It doesn't matter that King's role in the Watergate affair occurred nearly a half-century ago; he should have been questioned about it, says Norman Ornstein, a resident scholar on public policy at the conservative American Enterprise Institute. There is "no statute of limitations" against raising troubling allegations in a nominee's past, said Ornstein, co-author of One Nation After Trump: A Guide for the Perplexed, the Disillusioned, the Desperate, and the Not-Yet-Deported. "They should have taken this into account, and could have, no matter when it occurred."
Sean Bartlett, a spokesman for the Democrats on the Senate Foreign Relations Committee, says King was asked about the Watergate episode before his public testimony. "After questioning him, and measuring his other qualifications and responses to questions on a range of issues, staff did not believe there was evidence or reason to delay his nomination," Bartlett says.
"This is a political question, not legal," said Richard Painter, chief ethics lawyer to President George W. Bush. Since King "was confirmed already by the Senate, he would be hard to remove."
Not that the Republican majority in Congress or President Donald Trump's White House would be inclined to fire him, says Ornstein. The bar for what's acceptable conduct, he maintains, has been dramatically lowered by Republicans since Trump took office. "This just one example, among many very sordid ones, including judges and Cabinet officers.