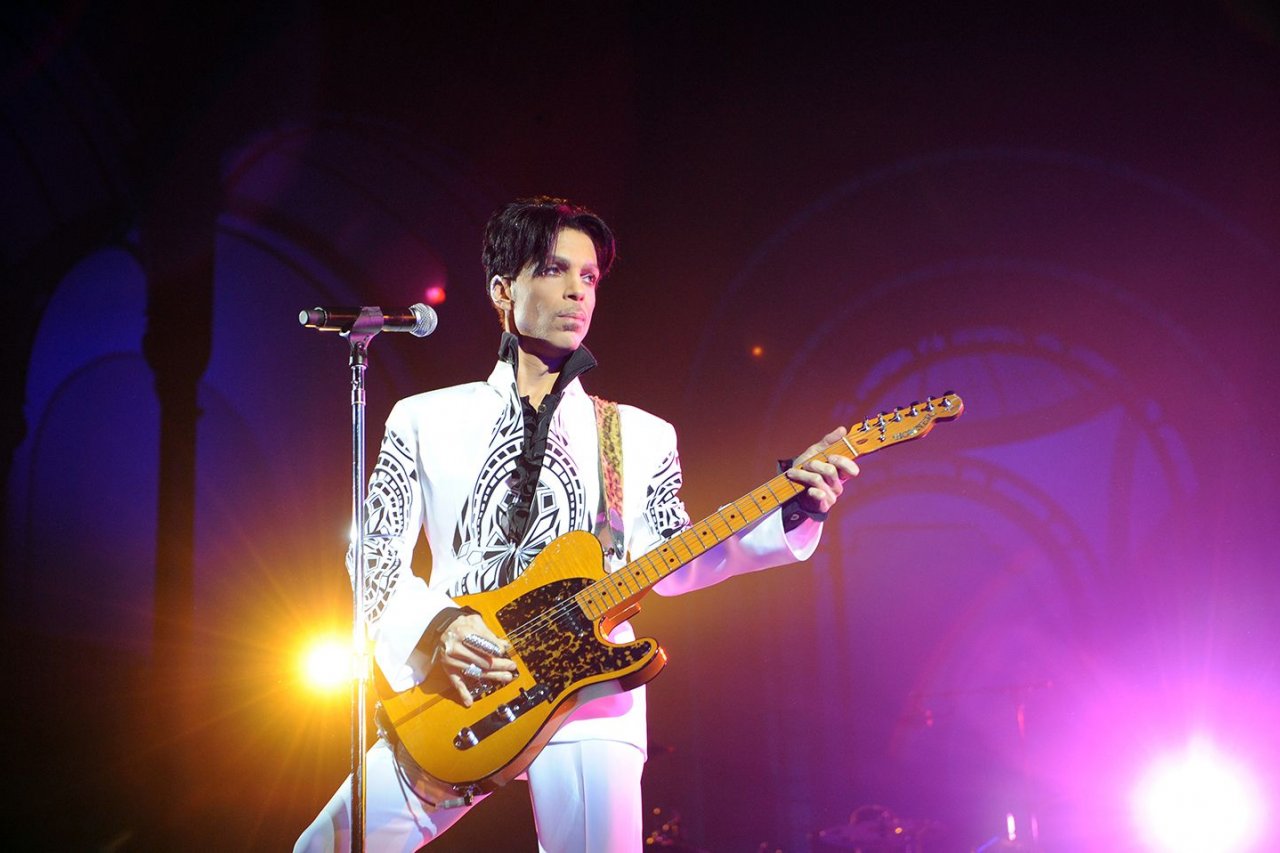 "Can you turn the lights down?"
With that request to an engineer, a 24-year-old Prince sat down at a piano in his home studio and, in a single 34-minute take, delivered extraordinarily potent sketches of songs that would define the golden age of his career. He sang three future classics in embryonic form (including just over a minute of "Purple Rain"), two covers (one a Joni Mitchell song, the other a slavery-era spiritual), one already-released slow jam and three gems that would never surface in completed form.
It was 1983, and after the one-two-three punch of Dirty Mind, Controversy and 1999, Prince was a singular star, one who held nothing back. During this session, he sounds funky, inspired and disarmingly intimate. "Even when there's no audience in front of him, he was emoting in a way that many artists save for when they play Madison Square Garden," says Michael Howe, chief archivist for the Prince estate, of the recording. "He was just absolutely committed to conveying the emotion that was coursing through his veins."
For over three decades, the resulting TDK-SA-60 cassette tape sat untouched in Prince's massive Paisley Park vault. ("Literally thousands of cassettes" of unreleased material, says Howe.) Now, it has been released as Prince's first posthumous album, titled Piano & a Microphone 1983, dazzling fans and stirring up some debate about whether it should be released at all.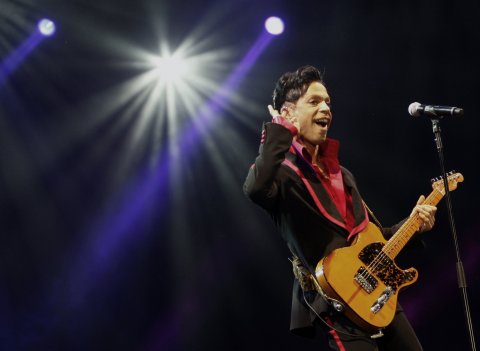 Aside from the year, it's unclear when the tape was recorded; it might have been in January 1983, when Prince was at home between two legs of the 1999 tour, or October, shortly before he began filming Purple Rain. Don Batts, Prince's personal recording engineer at the time, can't recall the exact date. Prince was then living in Chanhassen, Minnesota, and would record—often through the night—in his Kiowa Trail home studio. (Paisley Park, his more well-known headquarters, wouldn't be built until 1986.) "It was not odd to wake up in the middle of the night only to hear the music and go find him sitting barefoot at the piano playing a song," Jill Jones, Prince's backing vocalist and then-girlfriend, writes in the liner notes for Piano and a Microphone.
It was a privilege to bask in the glow of his creativity. "There were days in the studio when the hair on my arm would stand up because I'd just witnessed a moment in music history," Batts writes in the same liner notes.
Piano & a Microphone offers an unusually intimate glimpse at the process of a notoriously guarded artist. We hear Prince's instructions to Batts. We hear his foot tapping on the floor as he plays piano. We hear an early version of "Strange Relationship" (reportedly inspired by Prince's relationship with Denise Matthews, known as Vanity), which wouldn't surface until 1987, on Sign o' the Times. And we hear that tantalizing sliver of what would become his signature song. "I don't know any documented piece of 'Purple Rain' that occurred before this," says Howe.
But the version of "17 Days," the beloved B-side to his No. 1 1984 hit "When Doves Cry," sounds remarkably realized. (The song would become Prince's most popular B-side, receiving some airplay in its own right.)
"A Case of You," the Mitchell cover, was one he'd return to throughout his career, including during his final tour, in 2016. The Purple One adored Mitchell. Jones writes in the Piano liner notes of Prince playing the song "on long drives through Minneapolis on cloudy, dreary days." The second cover, "Mary Don't You Weep," dates back to the antebellum era; Spike Lee used Prince's version in his latest film, BlacKkKlansman.
Less is known about the final songs Prince played that day. One of the unheard originals, the saucy "Cold Coffee & Cocaine," finds Prince singing in the voice of sleazy Jamie Starr, the trash-talking alter ego he'd assume during playful moments in the studio. "My suspicion is that the song was intended for Morris Day to sing or for [Day's band] The Time to cut," says Howe. "But that never happened. This is the only version of the song that exists." "Why the Butterflies," the final track, is a steady, sensual groove with a yearning vocal. "I don't know if it was intended for Purple Rain or any other project," Howe says. "[But] I find it a highly emotional listen."
Throughout the tape, Prince's near-virtuosic command of the piano is startling. "His facility on everything was many multiples that of most people," Howe says.
After Prince died, his vault of unreleased material was transported from Paisley Park to a facility in Hollywood. "It's a very secure, climate-controlled, natural disaster-retrofitted kind of lockdown facility," Howe says, though he can't tell you what the vault itself looks like. He's had to sign numerous non-disclosure agreements since he began working for Prince's estate in 2017.
One day, Howe was in the vault when he spotted a two-inch multi-track reel that turned out to be the unheard original recording of "Nothing Compares 2 U," later a hit for Sinéad O'Connor. (The estate has since released it as two 7" vinyl singles.) Howe was already aware of the existence of the 1983 tape because it had been previously bootlegged, albeit in shoddy quality. He had found that performance so intriguing that he was determined to locate the original cassette master.
"We started combing through an enormous array of possibilities," Howe says. "With some forensic detective work, we narrowed it down to a few." One such cassette contained no markings excerpt for a label on Side 2. In Prince's handwriting, it said: "Cold Coffee and Cocaine, Why the Butterflies." Howe and his team put it in the machine and confirmed it was the correct gem.
The unanswerable question, of course, is whether Prince would have wanted the cassette to be heard; he didn't leave a will or instructions regarding unreleased material.
What we do know is that he was deeply protective of his work and image—a perfectionist who never released anything quite as raw or candid as what you hear on Piano. While the album has dazzled critics and fans, it has also sparked heated debate on the Prince.org forum, where many insist it disregards the artist's wishes. Several reviewers have written of the uncomfortable tension of listening with pleasure to something the artist might not have wanted them to hear. (The A.V. Club described the release as verging "on postmortem voyeurism.")
Respect for Prince's wishes "is the No. 1 item when discussing anything that would be contemplated for release," insists Howe. "We would never release anything that's not of the highest absolute artistic caliber."
Given Piano's strong sales (it's in the top 15 albums list at Amazon and the Billboard top 20) and unanimous raves, more treasures from the archive will be released, Howe says. "We're in a lot of discussions about what might or might not emerge," he notes. Even in death, Prince left behind enough music to fill a second career.
"His outtakes and the things he left behind are, in many cases, better than another artist's very best work," says Howe. "And it was like an afterthought for him."