'Sign O' the Times' at 30: Miguel on Why Prince's Masterpiece Lives On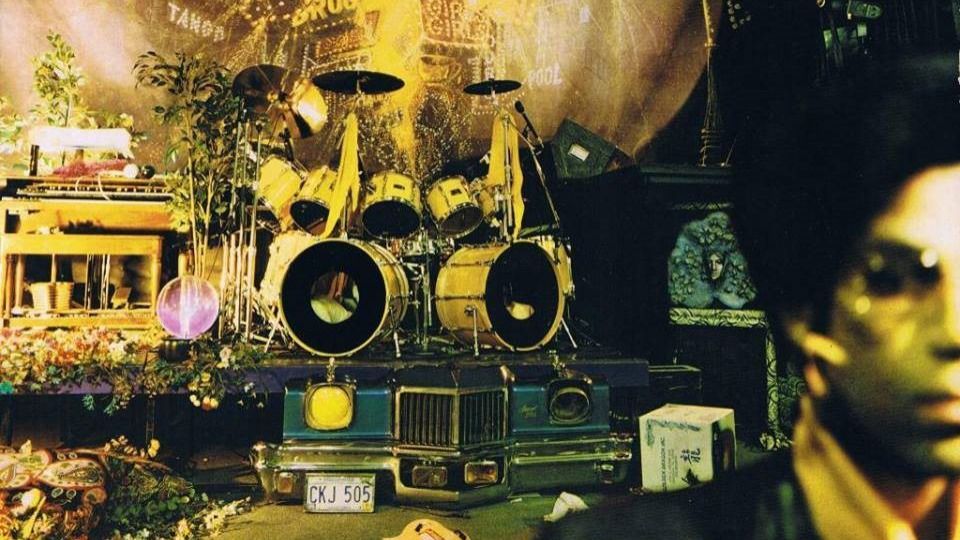 Prince wanted to make a triple album. He had already prepared the track listing and named the record, Crystal Ball. But his record label, Warner Bros., balked and demanded a compromise.
Prince trimmed the set. He fired most of his bandmates, the Revolution, who had catapulted to worldwide fame with him in 1984.
When Sign O' the Times, his double LP opus, appeared on March 31, 1987, it was the most dizzying and enigmatic statement the artist had made to date. Save for the Sheena Easton singalong "U Got the Look," there are no obvious hits. Sign O' the Times is a dizzying array of styles and guises. It is also, from the first drum machine plop of the title track onwards, a testament to the artist's restless genius. You can trace a through-line from Sign tracks to each of Prince's greatest personas—Prince the sex freak ("Hot Thing"), the guitar maestro ("I Could Never Take the Place of Your Man"), the androgynous, squeaky-voiced "Camille" ("If I Was Your Girlfriend"), the political prophet ("Sign O' the Times"), the lover-who-could-write-a-better-slow-jam-than-anybody-on-the-planet ("Adore").
There are few great contemporary singers who wield Prince's influence as deftly as Miguel, the 31-year-old R&B singer. On Wildheart, the swirl of sensuality and psychedelia bears the imprint of Prince's '80s peak.
Newsweek subscription offers >
Miguel spoke to Newsweek about what Prince's 1987 masterpiece means to him—and revisits the "heavy" day on which he found out Prince was dead.
Do you remember the first time you heard Sign O' the Times?
Not so much the whole album. The first song I heard that I remember from the album is "If I Was Your Girlfriend." I was like, this is so weird! But it's cool.
It's such an unusual love song. It's about platonic friendship, but it's also really sexy at the same time. Did that have an impact on your own songwriting?
That song is just genius. It says a lot about the way his mind worked. I think that's what I love about music. With the real artists who are genuine and authentic, they always give you something that makes you look at the world differently. Prince always had a great way of doing that. He definitely made people look at things differently. Of course, he influenced the way that I write music. Or at least the process of going, "What's real? What's different? What is something that's uniquely mine?"
Is there any other song on the album that had a particular impact on your own music?
When you listen to [the title track] and think of when it was released, it was just head on. AIDS is finally becoming an actual...people are actually addressing it in public. Science is addressing it. The news is addressing it. Cocaine and heroin, the whole drug epidemic. That's the Ronald Reagan era, right? He really touches on it. Gang violence. At the time, he's talking about the Disciples, which I think was in Paris. It's kind of one of the songs I reference to remind myself it's OK to go there in music.
Newsweek subscription offers >
Critics constantly debate whether Sign O' the Times or Purple Rain is Prince's best album. Where do you fall in that debate?
I think they're both huge benchmarks. They're both, like, career albums for him. They're just completely different, man. Like, I love apples, and I love pears.
Sign O' the Times definitely shows more sides of him. More of a sprawling journey through his talents.
Sign O' the Times is more Prince as an artist. Purple Rain is more Prince the superstar. You know? I listen to Purple Rain way more. I listen to songs off Purple Rain way more. Sign O' the Times has a couple of joints that are, like, exceptional. In their truth. In the personal truth and him as an artist.... I think I appreciate the album so much more now because I'm older, and it's a much more mature album. You can tell his personal growth. Real artists are human beings. I guess the music should reflect whatever your journey is as a human being. And Sign O' the Tmes I think is definitely a more introspective album for him.
Do you have a least favorite track?
There's a few. But I'll give you one that's one of my favorites: "Starfish and Coffee" is hands down one of my favorites. It's such a feel-good song to me. "The Ballad of Dorothy Parker" is just like, I don't know. I never liked that song until more recently. A friend of mine was like, "It's one of my favorite songs by Prince." I was like, "Really? I don't really remember that song on the album."
It's a weird one!
It's very unorthodox! I don't know why, but I like it. Maybe I listened differently.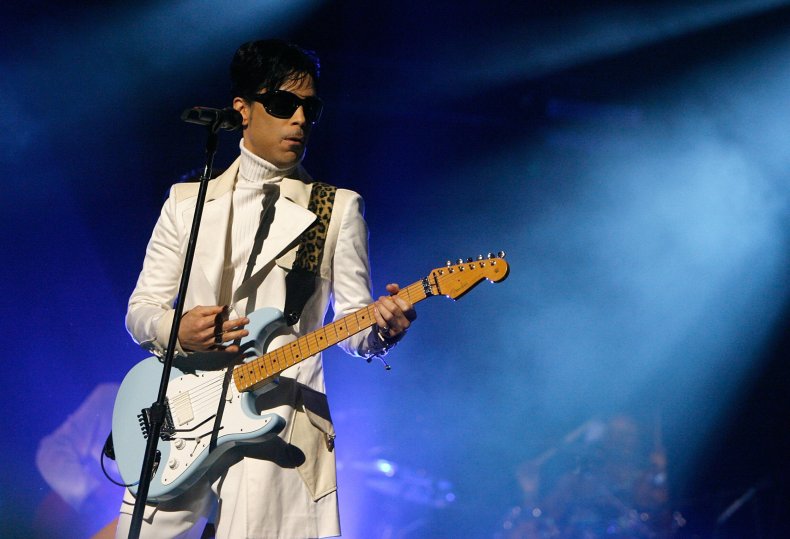 Do you have a least favorite on there?
I don't really fuck with "Slow Love." [With] "Slow Love," I'm like, "Eh, whatever." What other song am I not really into?... "Hot Thing." You know what I do love? I do love "U Got the Look." Forgot about that one. I feel like "Hot Thing" is like the same bass line as "Sign O' the Times." Like, "Ba dumm dumm." And then it doesn't do the rest of it. I was like, "Eh. I could've done without this one."
Sign O' the Times is one of the quintessential double albums from pop history. Do you have any ambition to make your own double album?
When the time is right. Culturally, I don't think people can appreciate a double album right now. I think it would be a bit of a waste. Especially for someone who really puts thought and time and effort into a project. It's been a challenge just to find the energy to create with that mentality.
Related: Rest in purple, Prince: 1958–2016
I understand you met Prince about a year before he died. Can you tell me that story?
He was doing a benefit concert. This was the beginning of a lot of the publicizing of unwarranted shootings of innocent black men. It was one of the first ones. Prince did a benefit concert in D.C. He kind of invited everyone—he was like, "Listen, I'm going to do this thing, and anyone who wants to jam, come." I was inspired to go.
So we went, and they made us really comfortable. His day-to-day manager said he'd like to see us to go over the running of the show. I went to his dressing room. I just remember walking through a long corridor of, like, pipe and drape, and at the very end the room opened up to a nice large space. He was just there by himself. It was quiet. Smelled nice. He was just standing there. You could tell he was going over the show. And he looked up. All I could say was, "Thank you." I looked at him, and I just was like, "Man." I walked right over, and I gave him a hug, and I was like, "Thank you so much." He was like, "Nah, thank you. Thank you for coming." We had a brief conversation about the show. He asked me if I would want to sing "Purple Rain." He was like, "I would love for you to sing 'Purple Rain.'" You can imagine all the crazy thoughts going on in my head. Because, to my knowledge, I've never known any other dude to sing "Purple Rain," especially not on the same stage as Prince. And [I've never known] him to ask anyone to sing the song.
I was taken aback. I said, "Man, are you sure? Are you sure?" And he said, "Yeah. I think you'll kill it." At this point, I'm like, "Are you fucking with me right now?" And I just was like, "With all due respect, I actually don't know how to say this, but I feel like your fans that are here are really here to see you. And if I was here, this is one of the songs I would want to see you perform. I feel like I would be doing your fans a disservice." He was like, "All right. You sure?" I said, "Yeah."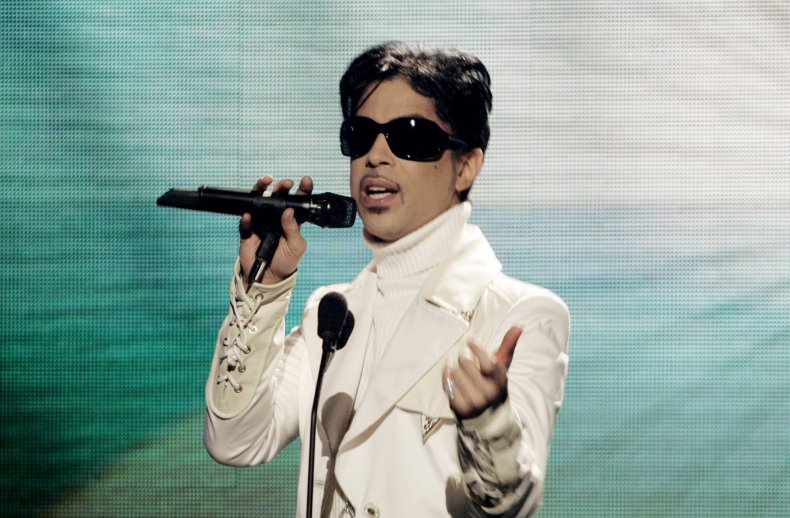 Then he gives me this Staple Singers song. He's like, "You know this song?" I said, "I've never heard this song in my life." He gave me a piece of paper with lyrics on it. The page was full from left to right. In like 14-point font, from top to bottom, it was full of lyrics. It looked like a fucking essay. He's like, "You think you could learn this song?" I said, "Man I don't know if I could learn this song." He's like, "I'm 'a play it for you." And he's like, "Don't worry. There will be a teleprompter." I said, "OK, cool." It comes my time to perform the song, and, of course, for whatever reason, the lyrics are on the teleprompter, but it only shows the very middle of the page. I'm missing the beginning of each line and the end of each line. I'm standing there, I've got Prince and his whole fucking band behind me, and they're like, "Yeah, go ahead!" He calls me up. The song starts. Man, I just turned the whole song into a chant. It was one of the craziest moments in my life. One of the most upsetting at the same time and also one of the most awesome, cause I'm standing next to a legend and one of my hugest influences. One of my heroes. I didn't want to let him down.
Where were you, what were you doing when you found out he had died?
I was...home. I had a session booked at EastWest studios here in L.A. I had a long night before, from working and creating. And I woke up to the news. I was like, "Nah." It wasn't real. I was like, "Nah. This can't be right." Then we checked the news, and then we started to realize that it's real.
I went back into the studio that day. I remember my brother came into the studio. I was just like, "Man." I mean, "What do we do now?" Because just a few months prior, Bowie had passed. These are probably the two artists I look to as the truest, purest representations of artistry. When you look at their evolution. Their daringness. Not only on the stage, but offstage. I was taken aback by it.
Lenny [Kravitz] happened to be in. I was in 3, my favorite room at EastWest studios, and he was in 1. I just remember going into his room at some point and just saying like, "He's gone." He was like, "Yeah. It's crazy." He's told me a few stories of his experiences with Prince. He told me a couple more. He seemed at peace with it. I was kind of going through it. I think it was just the weight of realizing the time that we live in, and feeling some kind of tremendous responsibility. It was like, Now what? I guess it really is our time. If we're going to do anything, now is the time. That was the conversation I was having with my brother. I drank lots of tequila that day.
Did you cry?
No, no. I'm not much of a crier. I mean, I cry when I need to. I'm not afraid of crying. It was more [about] going back to the memory of meeting him finally and him asking me to sing "Purple Rain" and if I should have. Because I certainly didn't think that was the last time I was going to see him or my last opportunity to do something memorable onstage with him. I definitely thought I would have had a chance to hang with him a little. And just to speak as human beings. I think it was like, Man. I had a moment to at least meet him and thank him. But we never got to really build.
'Sign O' the Times' at 30: Miguel on Why Prince's Masterpiece Lives On | Culture