Cynthia Shank was sure it was a mistake. It was February 2008, and the 35-year-old had just been sentenced to 15 years in prison by a judge. As he read the judgment, she could hear two of her three young daughters—one of them 4, the other 2—playing outside the courtroom in Grand Rapids, Michigan. "This is a mistake. Something's going to change," she remembers thinking. "I'm not going to be in here for long."
Within months of Shank's incarceration in a federal prison in Illinois, the realities of mandatory minimum sentencing were painfully clear. Nine years later, she would still be behind bars for a nonviolent drug crime.
In 2002, her boyfriend, Alex Humphry, was murdered. When the police searched their house, they found 20 kilograms of cocaine, a kilogram of crack cocaine, 40 pounds of marijuana, $40,000 and guns. She was initially indicted for multiple drug crimes and offered a plea bargain—13 years in prison if she pleaded guilty—which she rejected. "I've always said the truth," Shank tells Newsweek. "I knew what he was doing, but I had no idea the extent. I did not sell those drugs. Because there was no evidence against me, I was released and my case was dismissed."
She moved on with her life and married a man named Adam Shank; they bought a house, had children. That all came to an end on an early morning in March 2007; police knocked on the Shank's door and arrested Cynthia on federal charges of conspiracy to distribute cocaine. "Five years later," she says, "the prosecutor goes back to the defendants and asks, Are you sure you don't remember anything about Cindy? They've been sitting in prison for five years, they're facing 20-, 30-year sentences, and now they remember stuff."
No one told Shank why her case was reopened, but she and her attorneys suspect those who testified against her were offered a reduced sentence to do so. The result for Shank: She was charged for her knowledge of Humphry's crimes, and 15 years was the mandatory minimum sentence.
The Sentence, which won the Audience Award at Sundance and airs October 15 on HBO, tells Shank's story. Filmmaker Rudy Valdez, her younger brother—at the time a pre-K assistant teacher—began making home videos of his nieces on a spare camera, as a way to record Shank's children growing up. Before long, he began to see it as an opportunity to tell the story of mandatory minimum sentencing through "the people left behind," says Valdez. His sister was eager to cooperate: "Tell everyone," she told him. "Please, somebody see us."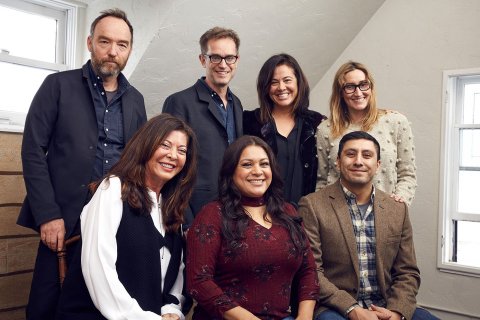 Shank's youngest daughter was 6 weeks old when she was sentenced, and after being moved to a federal prison in Florida seven years ago, visits from her children, who continued to live with their father, were reduced to once a year. (They became slightly more frequent when she transferred to a Kentucky prison in 2014.) "Missing my daughters grow up, that's what I was sentenced to," says Shank in the film.
Through Shank, Valdez exposes a broken justice system, one that began with the Reagan administration's war on drugs. Mandatory minimum sentences for nonviolent cocaine and marijuana crimes were introduced as part of the Anti-Drug Abuse Act of 1986—an attempt by Democrats to respond to the crack cocaine epidemic following the highly politicized, fatal overdose of college basketball player Len Bias. Mandatory sentences are lengthy for drug offenses; in 2016, the average carried 7.8 years—more than double the average sentence for a drug offense without a minimum. As a result, defendants are encouraged to consider accepting a plea bargain—the option Shank rejected—to receive a lesser sentence than the minimum.
In theory, plea bargains—ruled constitutional by the Supreme Court in 1970—offer leniency to criminals who accept responsibility for their actions, allowing the accused and the state to avoid a time-consuming and expensive trial. In reality, defendants, even if they proclaim their innocence, are often pressured to plead guilty; go to trial, they are told, and you will likely get a much longer sentence. Such bargains have now become the norm: A 2017 New York Times investigation found that 98 percent of felony convictions occurred after a plea deal. And according to annual reports published by the Administrative Office on the U.S. Courts, total jury trials for U.S. criminal cases had dropped by roughly half between 1997, when there were 3,932 cases, and 2017, when there were 1,742.
The system "allows prosecutors to hold all of the cards," says litigator Marjorie Peerce, co-chair of the National Association of Criminal Defense Lawyers Sentencing Committee. "Even if the government doesn't have sufficient evidence, people will still plead guilty, for fear that they'll be convicted and then sentenced with a mandatory minimum. People should not be penalized for exercising their constitutional right to trial."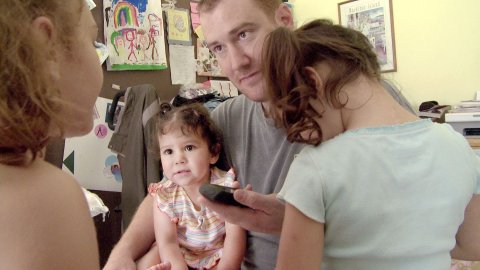 And of those penalized, the majority are black or Latino. A 2014 study found that black offenders were 75 percent more likely to face a charge carrying a mandatory minimum sentence than a white offender who committed the same crime. In 2016, Latinos represented the largest racial group in federal prison convicted of an offense that came with such a sentence. (Shank is Latina.)
All of this was news to Valdez, who, after researching mandatory minimums, got involved in prison reform activism by heading to Washington to attend hearings, rallies and protests. He says he spoke to "anyone that would listen, and some people who wouldn't." His strategy was simple: Repeat his sister's name—"Cynthia Shank, Cynthia Shank, Cynthia Shank"—in the hopes that when her file reached someone's desk, they would recognize it.
It worked: Eight years into her sentence, Shank's application was picked up by former President Barack Obama's clemency initiative, in which the Justice Department encouraged qualified federal inmates to petition to have their sentences commuted or reduced. (Qualifications included crimes that would warrant lesser sentences today, nonviolent offenses and good behavior in prison.) The odds were not in Shank's favor: Over 35,000 prisoners requested consideration, less than 2,000 were commuted. Thousands of lawyers (including Peerce) worked pro bono to help prisoners submit their applications.
For years, Shank received no details on her application. Each time Obama released a new commutation list, she would run to the prison computer and frantically search for her name. She knew time was running out: "As the Obama administration was ending, along with it was my hope for any form of clemency." Then, in November 2016, just after President Donald Trump was elected, Shank checked the list and saw her name: "I was on the second-to-last list." She was released on December 21, 2016.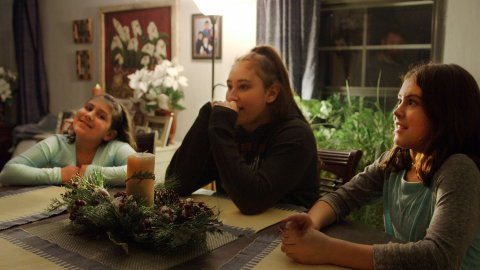 For thousands of others, the future is grim. In 2010, then–Attorney General Eric Holder attempted to roll back mandatory minimums by instructing prosecutors not to specify the amount of drugs involved in a case. This allowed defendants to avoid minimums triggered by a certain quantity of drugs, and gave judges discretion to sentence below the guidelines.
It was a Band-Aid for a gaping wound—one that Attorney General Jeff Sessions is attempting to rip off. In a May 2017 memo, Sessions ordered prosecutors to "charge and pursue the most serious, readily provable offense," to "disclose all facts that impact the sentence guidelines" and that this policy was "moral and just, and produces consistency."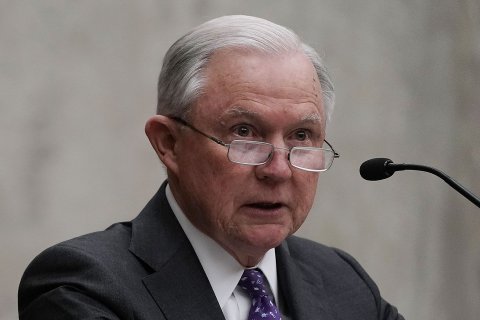 That attitude has many advocates for criminal justice reform fearing a revival of the war on drugs, as well as an expansion of mandatory minimum sentencing. (Top Republicans, including Trump's senior adviser Jared Kushner, crafted a bill that would reduce mandatory minimums for nonviolent drug felonies, but in August the president, despite initial signs of support, declined to pursue the proposal until after the midterm elections.)
Shank's happy ending has been bittersweet: "My children suffered, my parents, my husband—now ex-husband. My marriage did not last; we were divorced four years into my sentence." She doesn't have the memories of her children that mothers cherish, "the little things I should have seen," says Shank. "I still don't get tired of staring at them."
Her daughters—now 10, 12 and 14—divide their time between their father and mother these days, an adjustment for them, too. "I am very strict," says Shank, adding with a laugh, "Just because Mom was in prison doesn't mean you can't do your homework."
Correction: This post previously mislabeled the Clemency Project 2014 as a Justice Department initiative. In fact, the Clemency Project 2014 was a non-government affiliated organization.