2020 Democratic Primaries, Caucuses Explained: A Crash Course In What You Need to Know
The 2020 election will kick into high gear over the next few weeks as Democrats across the country vote for their preference for the party's presidential nominee.
Every state and territory in the United States conducts its own presidential primary or caucus, but not all of them are done the same way. The early-voting season officially begins in Iowa on February 3 and doesn't wrap up until June.
Polling has largely shown the 2020 Democratic primary to be a four-person race among Joe Biden, Pete Buttigieg, Bernie Sanders and Elizabeth Warren. But surveys of early-voting states such as Iowa show that it's still almost anyone's game.
As Democrats continue to battle one another, President Donald Trump is almost certain to capture the GOP's nomination as he seeks re-election. In fact, Republicans in several states are moving to cancel their primaries altogether to cut out Trump's competition.
Here's everything you need to know about the early caucuses and primaries in the 2020 race.
Iowa
When: Monday, February 3
How It Works: Registered voters will show up at their precinct location and move to designate parts of the room to show their support for a particular candidate. If a voter chooses a candidate that gets less than 15 percent support, they must realign to their second choice. Delegates are awarded based on the amount of support each candidate earns during the event.
Why It's Important: The Midwestern state has held a presidential election's first nominating contest since 1972. It plays a vital role in narrowing down the field of candidates and gives the winning Democrat a lot of momentum heading into the rest of the primary season. Since 1980, all but two candidates who received the presidential nomination from a major political party won either the Iowa caucuses or the New Hampshire primary.
New Hampshire
When: Tuesday, February 11
How It Works: The primary works pretty much the same as a regular election. Unlike caucusing, where participants meet in small groups, registered voters in a primary simply go to a polling station and cast their ballot for the candidate of their choice. But New Hampshire is unique because it allows undeclared voters (who aren't registered with either party) to cast ballots in either the Democratic or Republican primary.
Why It's Important: Like Iowa, the New Hampshire primary is so significant partly because it happens very early in the primary season. It's also important because of the role of unaffiliated voters, which makes the state so difficult to poll and for predicting a winner.
Nevada
When: Saturday, February 22
How It Works: The Nevada contest operates in a caucus system. Registered Democrats have to show up at their designated precinct location to argue in favor of their preferred candidate. If a candidate doesn't receive enough votes to make it past the first round, his or her supporters move on to their second-choice candidate.
Why It's Important: The Nevada caucus is often the first indicator of how a presidential candidate is doing among Latino voters, a key voting bloc (the country's second largest) that will prove critical for the nomination and the party's chances of taking back the White House this year.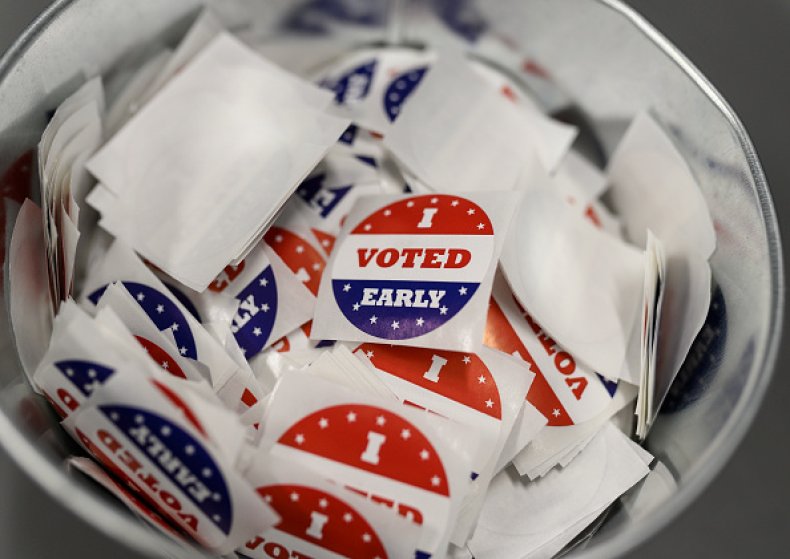 South Carolina
When: Saturday, February 29
How It Works: Like New Hampshire, South Carolina uses a primary system. Registered voters can head to the polls anytime between 7 a.m. and 7 p.m. to choose whom they want for the presidential nominee. But you don't have to be a registered Democrat to weigh in. South Carolina has an "open primary," which means that anyone can vote in any party's race.
Why It's Important: South Carolina's significant African American population sets it apart from other early-voting states like Iowa and New Hampshire, which have predominantly white populations. As a result, it's often the first test of a candidate's ability to appeal to black voters—a key demographic in the general election. The Palmetto State is also the first Southern state to hold a primary, as well as the last stop for candidates before Super Tuesday.
Super Tuesday
When: Tuesday, March 3
How It Works: A dozen states and a territory will vote March 3 on their preference for the Democratic nominee. The biggest delegate hauls will come from California and Texas. The other states/territories are Alabama, American Samoa, Arkansas, Colorado, Massachusetts, Minnesota, Oklahoma, Tennessee, Texas, Vermont and Virginia.
Why It's Important: The day could be a make-or-break date for many Democratic hopefuls. Given the demographic diversity of states like California and Texas, Super Tuesday is a test of the candidates' ability to appeal to a broad coalition of American voters. Plus, the day's results are estimated to account for more than a third of the Democrats' pledged delegates.