Even before Joe Biden passed the 270 electoral votes he needed to win the U.S. presidency on Saturday, plans were being laid for his administration in Zoom rooms, on conference calls and in occasional in-person, socially distant meetings in Washington D.C. and Wilmington, Delaware. For the many teams working under Biden-Harris transition chair Ted Kaufman, the tumultuous four days following Election Day, with their shifting results in swing states and an incumbent falsely declaring victory, might as well have occurred in an alternate universe. They stayed focused on creating a government-in-waiting, planning how to fill key positions and plotting strategies for the ambitious agenda the former vice president had laid out since winning the Democratic nomination this summer.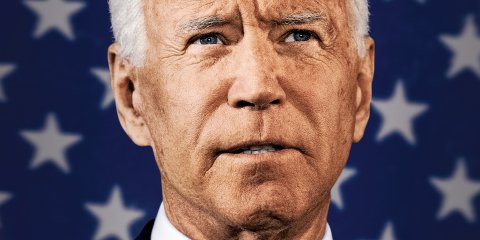 What has changed since Election Day—and dramatically: The much-hyped prospect that Democrats might take control of the U.S. Senate now seems unlikely and Republican Mitch McConnell of Kentucky will probably remain Majority Leader. As a result, the start of President-elect Biden's tenure, which was envisioned as an ambitious flurry of expensive programs and progressive legislation on immigration, climate change, health care and criminal justice reform is being downscaled in anticipation of a divided government.
"In a matter of a Tuesday night, we went from expecting an FDR-like First Hundred Days to, basically, unpausing the dynamic of the last six years of Obama Administration where McConnell was an immovable object," a transition official tells Newsweek on background because they aren't authorized to speak to the press. "We knew this was possible. It wasn't even until around September that the polls told us a Democratic Senate was a more serious possibility. But it definitely was more fun preparing to govern with a friendly Congress."
The challenges facing a nascent Biden administration are further complicated by the devastating—and worsening—pandemic, as new coronavirus infections keep hitting daily records and the total number of cases in the U.S. closes in on the 10 million mark. COVID—"It's all we talk about now," the Biden transition official says. "We're still dreaming big. We just aren't sure how a lot of this can actually happen."
The answer, so far, is a stack of executive orders that were being prepared even as votes were still being counted, designed to undo a range of President Donald Trump's actions and accomplish by fiat what may now be difficult to get passed if Congress remains split. The orders will be coupled with the strategic use of Cabinet and other administrative appointments to carry out plans and a reliance on Biden's vast legislative experience and hail-fellow-well-met nature to make deals with McConnell on a narrow set of key issues.
Biden, at his Saturday night celebration in Wilmington, promised to get to work immediately, announcing a new COVID-19 task force and offering a Cliff's Notes list of to-do items: "America has called upon us to marshal the forces of decency, the forces of fairness, to marshal the forces of science and forces of hope in the great battles of our time. The battle to control the virus. The battle to build prosperity. The battle to secure your family's health care. The battle to achieve racial justice and root out systemic racism in this country. And the battle to save our planet by getting climate change under control."
Then, as he has done at every opportunity throughout the campaign, Biden sounded a conciliatory tone. "Folks, I am a proud Democrat, but I will govern as an American president," he said. "I will work as hard for those who didn't vote for me as those who did."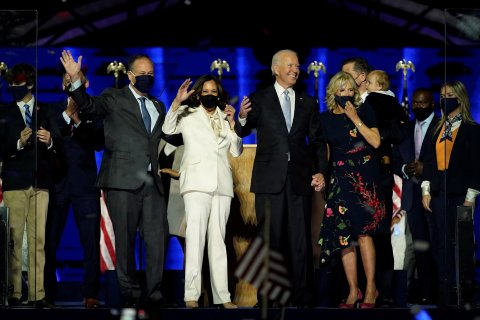 Amidst this backdrop, what will Biden's first 100 days in office look like? Former Senate Majority Leader Tom Daschle, a longtime Biden friend, offered an outline of the immediate priorities. "There will be four components," says Daschle, who emphasized he is not directly involved with the transition. "The first is COVID, of course. He's got to address the greatest pandemic we've seen in over 100 years. The second is the economy. He was called upon in 2009 to lead the effort to restore the economy in the Great Recession and he'll draw upon that experience as he looks at COVID and the COVID-related economic challenges he will face in January. No. 3, he feels very strongly about the whole issue of climate and the climate agenda so one of his initial actions will be to restore America's role in the Paris Climate Accord. Fourth will be international. We've got to do a lot to restore our international stature and relationships with our allies."
D.C.'s New Odd Couple
The first and biggest legislative priority, everyone agrees, is a COVID-19 relief package that includes initiatives to help small businesses, another round of direct payments to the public and funding to shore up state and local governments. While there is a possibility a bill might get hashed out in the lame-duck session ahead, Trump has signaled that he may not be willing to sign off if he's leaving office. That leaves the heavy lifting on hammering out a deal, most likely, to Biden and McConnell.
There is still a chance—seen by many political observers as almost as slim as Trump's to reverse Biden's leads through state recounts—that Democrats might flip the Senate after all. That appears to rely on winning two Senate run-offs in Georgia on January 5 when Democrat Jon Ossoff tries to unseat Republican Senator David Perdue and the Reverend Raphael Warnock, a Democrat, hopes to boot GOP Senator Kelly Loeffler. Those outcomes would make for a 50-50 chamber with a tie-breaking vote for Vice President-elect Kamala Harris, and suddenly the sky's the limit for Democratic legislation. (This also presumes the Democrats lose their bid in North Carolina to unseat Senator Thom Tillis and in Alaska to knock off Senator Dan Sullivan; both Republicans appear on track for victory.)
Barring such a surprising alignment of the stars for Democrats, though, McConnell and the GOP will retain control of the Senate with a slightly smaller majority than the current 53 Republican seats—and that development alone can thwart the entire Biden agenda. Biden campaigned on a big-ticket plan that included raising taxes on the wealthy and corporations; adding a public option for Medicare to expand insurance access; increasing the federal minimum wage to $15 an hour; spending billions on eco-friendly initatives; and resolving the limbo status of the estimated 11 million undocumented immigrants living in the U.S. Now, most observers say, he'll have to use all his sway to get a substantial pandemic economic stimulus passed and, perhaps, an infrastructure bill that would foster job growth via projects to rebuild roads and bridges and create green spaces, water systems and electric grids.
"McConnell made his bones by resisting Obama and Biden for as much of the eight years of their administration as possible and they paid no price at the ballot box, so clearly he and several Republicans think obstruction works for them," says Scott Mulhauser, a former deputy chief of staff for Biden during his Obama administration years. "They're going to embrace a similar approach with it."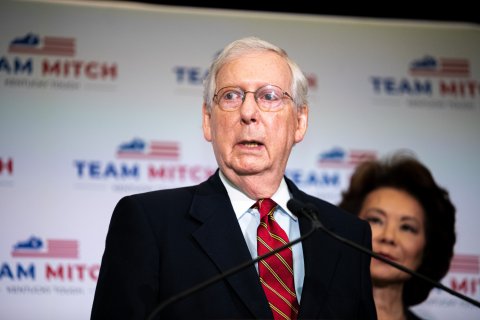 That's the conventional wisdom, to be sure, but there is another possibility: Biden and McConnell lean into their long standing personal relationship to cut deals. The septuagenarians—born exactly nine months apart in 1942 —served together in the Senate for nearly a quarter of a century, and McConnell was the only Republican senator who attended the funeral of Biden's older son, Beau, in 2015. Rohit Kumar, who served as McConnell's deputy chief of staff during the Obama years, insists the affection is real and has borne results before.
"I'm optimistic that they can work together because I've seen them work together," says Kumar, who now co-leads PricewaterhouseCoopers' national tax office. Kumar says McConnell turned to the then-vice president to find a compromise when talks seemed hopeless with his Senate counterpart, Minority Leader Harry Reid of Nevada at three critical moments: in 2010 when the Bush tax cuts were about to expire, in 2011 as the federal government came within days of defaulting on its debt and in 2012 when the country nearly fell over the so-called "fiscal cliff," as then-Federal Reserve Chair Ben Bernanke referred to more than $4 trillion in tax increases and spending cuts over 10 years that would have been imposed automatically without an alternative deficit reduction deal.
"I saw them interact, and they respect each other," Kumar says. "They don't agree on a lot of policy pieces, but they respect each other. Vice President Biden took us at our word, and we took him at his, and that requires trust, right? That one side is not overplaying a hand or misrepresenting the position of the other."
Still, Biden supporters hope for an assist from public pressure in states where vulnerable Republican senators are running again in 2022. McConnell's narrow majority in the Senate—at most two seats—means he can't afford to jeopardize the re-election chances of Senators Richard Burr of North Carolina, Ron Johnson of Wisconsin, or Lisa Murkowski of Alaska, says Jeff Timmer, co-founder of the Lincoln Project, the anti-Trump PAC formed by a legion of prominent former Republicans.
"There's going to be a certain willingness from enough Republicans and there's going to be enough groups like ours out there trying to affect that kind of compromise," says Timmer, a former chair of the Michigan Republican Party. "We want to be allies in forming a governing coalition that includes some centrists. We want to help pull Biden to the center so he doesn't have to rely on Bernie Sanders for every vote."
Representative Chrissy Houlahan, a Pennsylvania Democrat who flipped a Republican seat in 2018 and held it in the 2020 election, echoes this sentiment: "There still are several moderate Republicans in the Senate, and I'm hoping that they will be part of a coalition that will be helpful in pushing these kinds of common-sense agenda items forward."
Pressure from Progressives
It's not just Republicans that the Biden team has to worry about. Progressives within the Democratic Party may prove challenging too. A minor dust-up the day after the election between former Democratic Missouri Senator Claire McCaskill and Representative Alexandria Ocasio-Cortez of New York is telling. McCaskill, now an MSNBC pundit, said Democrats lost seats in the House and failed to capture the Senate because the party pushed too hard on progressive causes like gun reform, abortion rights and LGBTQ protections. To which AOC tweeted: "Why do we listen to people who lost elections as if they are experts in winning elections?"
Many liberal activists are clear-eyed about the legislative limitations but hopeful that Biden can at least receive from McConnell the traditional opportunities to hold hearings and call votes on the president-elect's Cabinet nominees, and that at least some progressive officials will be nominated and make it through. Cabinet members have significant power to promulgate rules and regulations without Congressional approval. "If executive power is going to be the route for Biden being a successful president, then his picks need to be people with guts and vision," says Heather McGhee, co-chair of the racial-justice advocacy group Color of Change.
An early flashpoint could come around the choice for Treasury Secretary. Progressives continue to push for Massachusetts Senator Elizabeth Warren but Biden advisers shoot that idea down on grounds that Massachusetts Governor Charlie Baker, a Republican, would almost certainly appoint a Republican to fill Warren's vacant Senate seat. Yet Democrats in the Massachusetts Legislature drafted a bill earlier this year in advance of the prospect of Warren being tapped for the vice presidential nomination that would require the sitting governor to appoint someone of the same party and then schedule a special election to take place within 160 days. It could be passed quickly with a veto-proof majority, and that would put pressure back on Biden to reward Warren and progressives who grudgingly backed him with a plum appointment.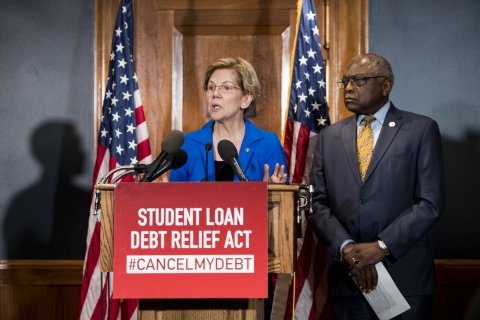 And, Biden could face an outcry if he doesn't reward some key progressive allies—if not Warren, then Stacey Abrams (for Attorney General) and Atlanta Mayor Keisha Lance Bottoms (for Housing and Urban Development) come to mind—while perhaps tapping the moderate likes of Minnesota Senator Amy Klobuchar (for AG), former South Bend, Indiana, Mayor Pete Buttigieg (getting buzz as the potential U.N. ambassador) or tech executive Meg Whitman, a failed GOP candidate for California governor (for Commerce.)
Disputes like this "are going to be a major challenge for Biden," says Terry Sullivan, a University of North Carolina political scientist and executive director of the White House Transition Project, a non-partisan academic group that advises incoming administrations on transition issues. "It is going to drive the left nuts because Biden is going to compromise. That's his nature and that's the only way he'll get anything done."
Trump Precedent May Haunt GOP
Actually, there is another way presidents get things done—executive orders. As all modern presidents have done, the first days of Biden's presidency will involve picking the low-hanging fruit, tackling moves that Trump did by fiat that can be reversed in the same stroke of a pen. This includes a laundry list of environmental changes that would impose more aggressive methane pollution limits on new oil and gas operations, increase the requirements of the federal government procurement system to prioritize the use of clean energy and purchase of zero-emissions vehicles, shutting down the Arctic National Wildlife Refuge and other federal property from new oil and gas exploration and requiring public companies to publish greenhouse gas emission data for their factories and suppliers.
To address COVID-19, the Biden team expects to pull together executive orders rejoining the World Health Organization, requiring masks to be worn at all federal facilities and activating the Defense Production Act to crank out personal protective equipment for health care workers, sources say.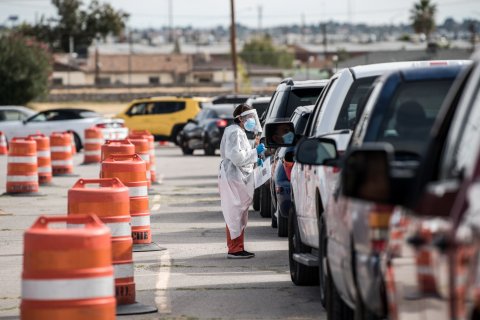 Likewise, transition insiders say executive orders have already been drafted to end Trump's so-called Muslim ban, the controversial halt of travel to the U.S. from several mostly Muslim nations and to both expedite and expand the nation's handling of requests for asylum from foreigners fleeing oppression or persecution. Trump capped the admission of refugees to 50,000 in his first month in office and in 2020 chopped that down to 18,000, the lowest level in modern history. "As a former state department official, I know that because of the great harm that Trump and Stephen Miller have done to our immigration and asylum system, it's going to take a little time to get your bureaucratic wheels to turn again on this, but we fully expect a repeal of the Muslim ban executive orders among other things," says Wa'el Alzayat, CEO of Emgage, a progressive Muslim advocacy group that vocally supported Biden.
All of that is in the works, Biden insiders say, and more. The transition is contemplating executive orders to reform the no-fly and watch list systems that limit air travel for potential terrorism suspects to provide more transparency about how the lists are compiled and creating an easier method for people to prove they don't belong on it. There will be some effort to restore protections from deportations for Dreamers, undocumented people brought to the U.S. as small children.
The team is also looking at an idea floated by Warren in a Medium essay in January that asserts the president can, by fiat, cancel huge swaths of college debt. "The same legislation that gives the Secretary of Education the power to issue those loans is the same authority that allows the federal government to cancel or modify them," McGhee says. "Canceling student loan debt for young people who are just being completely screwed is hugely important to fixing the economy."
Republicans will howl about much of this, as they often did when President Barack Obama issued executive orders, but Democrats point out that Trump pushed the EO boundaries even farther. In fact, while some of Trump's EOs are legally suspect, they may contain elements the Biden team will want to defend, such as the incumbent's recent edict requiring insurance companies to protect pre-existing conditions. If a newly bolstered conservative majority of the U.S. Supreme Court strikes down the Affordable Care Act in a case they are scheduled to hear on November 10th, Biden could seek to enforce the Trump order. "How confusing will it be for Republicans to complain that Biden is overstepping if he's using Trump's own words?" one transition source says.
"President-elect Biden will use every executive authority he has to initiate actions that attempt to address the extraordinary challenges we're facing both economically and with COVID," Daschle says. "I think Biden's preference will be to do things statutorily and work in partnership with Congress, but if necessary, he may do what he thinks he needs to do unilaterally."
Another ally, Vermont Senator Bernie Sanders, said it more bluntly to ABC News after the election: "As Donald Trump has shown us, the power of the pen on executive orders is very significant and I hope [Biden] utilizes that."
Repairing Foreign Relations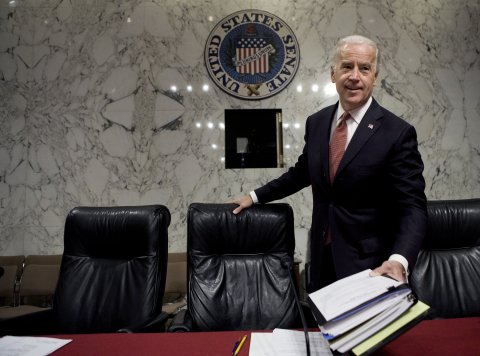 In addition to having been a globe-trotting veep, Biden will be the first president since James Buchanan to have served as chair of the Senate Foreign Relations Committee—and his wealth of experience in the arena and personal ties to many world leaders will play a big role in the launch of his presidency. Within minutes of the networks calling the race for Biden, American allies who chafed under frequent criticism from Trump, rejoiced.
"Our transatlantic friendship is indispensable," German Prime Minister Angela Merkel tweeted. NATO Secretary General Jens Stotenberg echoed the sentiments, posting: "I know Joe Biden as a strong supporter of our Alliance & look forward to working closely with him. A strong NATO is good for both North America & Europe."
"Remember when Obama came into office and the right said he was on an 'apology tour,'? Well, Biden actually may have to do something to show that his administration wants to lead again the way we used to," says a Biden foreign policy consultant who was not authorized to speak to the media.
Daschle bristled at that notion: "I don't think Biden has to apologize. He has to say to foreign leaders, 'Look, we've had a longstanding relationship going back decades with most of our allies, I want to restore that, and I need your help. I want to open up the doors of communication and cooperation once more. Let's figure out how to do it together.'"
Transition sources say Biden is eager, through public statements, restoration of some foreign aid and reversals of Trump-era immigration restrictions, to show he means to make amends. But Biden's election alone won't heal the wounds of the Trump era, says Representative Elissa Slotkin, a former CIA operative who advised Presidents George W. Bush and Obama. "It's not like the results of the election are such a clear repudiation of Trumpism that Biden and his team can walk into these national capitals and say, 'Look, we just had this aberration, this strange four years, and we're back,' " says Slotkin, a Democrat from Michigan. "If he's going to have big bold initiatives on climate change, those leaders have the right to ask, 'Do you have the mandate for this? And how can you convince us that in four years or eight years, we're not just going to have a pendulum swing back like we've been experiencing?' "
That won't be easy, but Timmer from the Lincoln Project expects some Republicans in and out of Congress who have been uncomfortable with Trump-era antagonism to join Biden in re-engaging with allies, particularly in Europe. "So many people who have been part of our anti-Trump coalition have been leaders on foreign policy fighting alongside and working with Joe Biden over the last decades," Timmer says.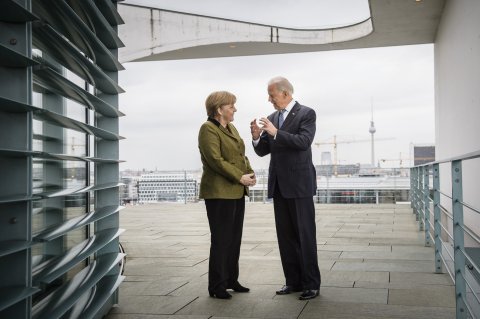 The closeness of the election—and the idea that some 71 million Americans supported Trumpism, the second largest number of votes for a presidential candidate after Biden's own 75 million and counting—means that groups like the Lincoln Project plan to remain active to help Democrats and non-Trump-supporting Republicans as 2022 approaches.
"Even the greatest legislative presidents like FDR and Lyndon Johnson started with only a third of the senators or a third of the House on their side, a third, opposed to them and another third in the middle," Sullivan says. "They had to make those third in the middle come to their side. That's how you have a successful leadership. It's building those coalitions. If we don't think Biden can do this, we are underestimating his vast legislative experience. Biden in many ways is very well suited to govern in this environment and this moment—maybe more than anyone."
Steve Friess is a Newsweek contributor based in Ann Arbor, Michigan. Follow him on Twitter at @SteveFriess.