2021 Was the Fourth Warmest Year on Record, Had 20 Weather-Related Disasters
As the United States reported its fourth warmest year on record during 2021, it also grappled with more than 20 billion-dollar disasters related to the weather and climate.
The temperature across the contiguous U.S. averaged 54.5 degrees Fahrenheit—2.5 degrees higher than the 20th Century average—in 2021. The year also set a record for the warmest recorded December, when temperatures averaged 39.3 degrees Fahrenheit, breaking a record previously set in 2015, according to a report released Monday by the National Centers for Environmental Information.
The rising temperatures were paired with a number of billion-dollar natural disasters related to the weather and climate throughout 2021. The report pointed to a number of natural disasters that left hundreds dead and cost the U.S. billions of dollars.
"These events include eight severe weather events, four tropical cyclone events, three tornado outbreaks, two flooding events, one drought/heat wave event, one winter storm/cold wave event and one wildfire event, that includes the December 30 Marshall Fire in Boulder County, Colorado," it reads.
The report comes as scientists continue to warn about the devastating effects of climate change. It found that the six warmest years on record have all occurred since 2012.
The total cost of climate-related disasters in 2021 exceeded $145 billion, the third-highest on record, according to the report. The number of disasters approached the record of 22 set in 2020.
Hurricane Ida, which devastated the Gulf Coast before bringing powerful storms to the northeast, was the most costly event of 2021 at $75 billion and ranks among the five most expensive hurricanes since 1980.
The winter storms in mid-February that caused widespread power outages were the most expensive on record, costing about $24 billion, the report found. More than 210 people in Texas were killed during the historic storm. It cost twice as 1993's "Storm of the Century" when adjusted for inflation.
Disasters throughout the year caused 688 deaths, far exceeding the 262 deaths reported during weather-related disasters in 2020, according to the report.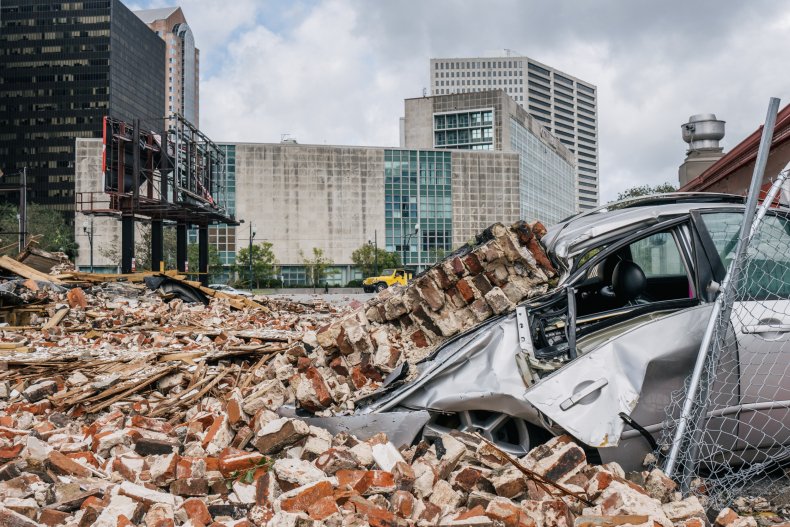 It also pointed to "notable extremes" like the 21 named storms that made 2021 the third most active Atlantic hurricane season recorded and wildfires that burned more than 7.1 million acres.
California reported last year its second-largest fire ever, the Dixie Fire that consumed nearly 964,000 acres.
Across the country, some areas recorded higher average temperatures than others. Maine and New Hampshire, both northern New England states, saw their second warmest recorded average temperatures, while 19 other states across the northeast, Great Lakes, Plains, and west also experienced one of their top-five warmest years.
Meanwhile, states in the southern part of the country experienced temperatures that were closer to average, the report found.