In honor of Women's History Month and International Women's Day (March 8th), we're highlighting women making history today and changing the world right now—during a debilitating pandemic, no less. From the first women to overwinter solo in the high Arctic to the engineer who delivered the news to all earthlings that NASA's rover touched down on Mars and the biochemist whose scientific research paved the way for a COVID-19 vaccine, this is merely a selection of women who made historic strides and achievements in a locked-down and downtrodden era. You might not know all their names now, but their impact on the world will go down in history.
First Women to Overwinter in the Arctic Solo
Svalbard, Norway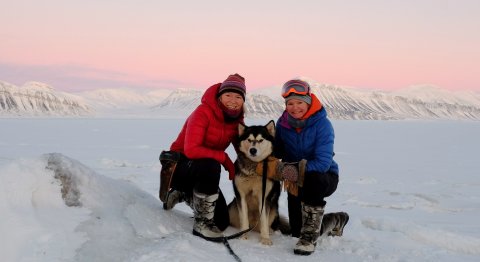 Two women and one (female) dog isolated in a remote trappers' hut for 16 months with 50 plus polar bears right outside their door. This is pandemic life for Sunniva Sorby and Hilde Fålun Strøm, the first women to overwinter in the high Arctic without men during the 2019–20 winter. These two citizen scientists resumed their "Hearts in the Ice" mission in Svalbard, Norway (140 km/87 miles from civilization) for a second winter, in an effort to bring climate change research to scientific and educational institutions, and inspire engagement around what each of us can do.
Read our interview with Sunniva and Hilde on why they returned to the harsh Arctic.
Voice of Mars Mission Landing
NASA Laboratory in Pasadena, California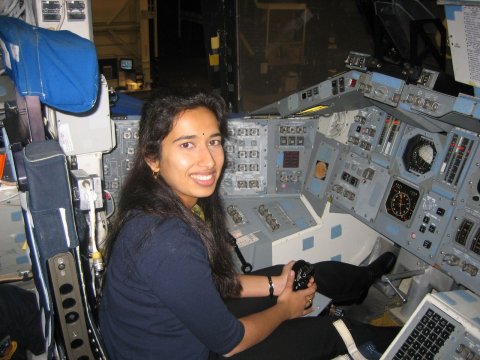 "Touchdown confirmed! Perseverance is safely on the surface of Mars, ready to begin seeking the signs of past life," These historic words from NASA's rover landing on February 18, 2021, were delivered by Indian-American scientist Dr. Swati Mohan, the mission's guidance and control operations lead. As well as giving calm play-by-play narration, the engineer was the first to confirm to all earthlings that the rover successfully landed on the surface of the red planet.
Youngest U.S. Inaugural Poet
Washington, D.C.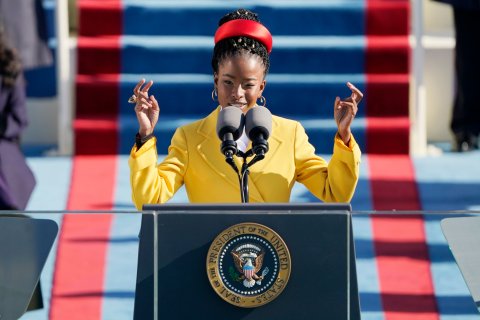 "For there is always light, if only we're brave enough to see it, if only we're brave enough to be it," became the words of hope at President Joe Biden's swearing-in ceremony. The youngest inaugural poet in U.S. history, and the first U.S. youth poet laureate, 22-year-old Amanda Gorman's "The Hill We Climb" poem was one of the most memorable and igniting moments on an already historic day.
"Mother of the COVID-19 Vaccine"
Hungary to Philadelphia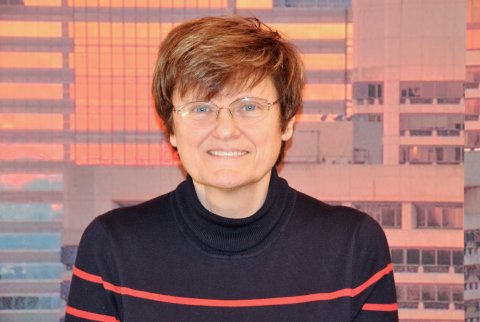 Hungarian-born biochemist Katalin Kariko's decades of genetic molecule mRNA research paved the way for the development of the Moderna and Pfizer-BioNTech COVID-19 vaccines. Despite significant opposition, Kariko forged ahead, convinced of the disease- and virus-fighting potential of mRNA, paving the way for the lifesaving vaccine breakthrough.
Youngest Woman to Row Ocean Solo
The Canary Islands to Antigua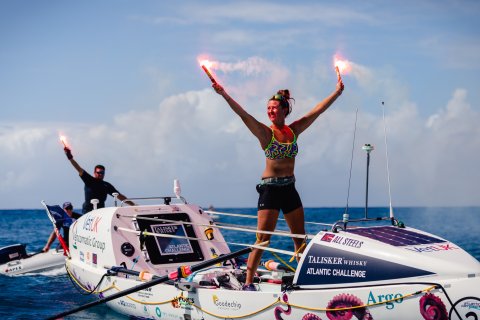 After 70 days, 3 hours, and 48 minutes on the Atlantic Ocean, 21-year-old swim instructor Jasmine Harrison became the youngest woman to row solo across any ocean. The world-record-breaking athlete from landlocked Yorkshire, England, rowed 3,000 miles while checking off "a near collision with a drilling ship, two capsizes, lots of peanut butter and Nutella consumed, visits from dolphins," Harrison's team chronicled on Twitter.
First Female Head of World Trade Organization
Nigeria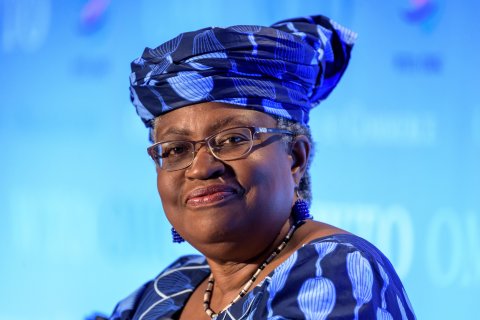 A former two-time Nigerian finance director, Ngozi Okonjo-Iweala began her term as the first woman and African director-general of the World Trade Organization (WTO), which governs trade rules between nations, on March 1, 2021. She spent 25 years at the World Bank as a development economist, and was the first woman to serve as Nigeria's finance minister. One of the items first on her agenda: equitable vaccine access for developing countries.
Surfed Year's Biggest Wave
Nazaré, Portugal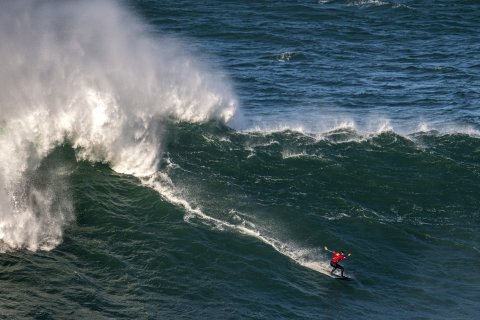 Brazilian big wave surfer Maya Gabeira didn't just ride the biggest wave ever by a woman in history on February 11, 2020, but at 33-year-olds she surfed the tallest wave by anyone—male or female—in the 2019/2020 winter season, the first time a woman has ever achieved this feat. Setting a Guinness World Record by surfing a 73.5 ft / 22,4m high monster wave on Portugal's legendary Praia do Norte beach, where some of the world's biggest and most dangerous waves are found, beat out her previous 2018 world record for the largest wave ever surfed by a woman.
Historic Golden Globes Win
Hollywood, California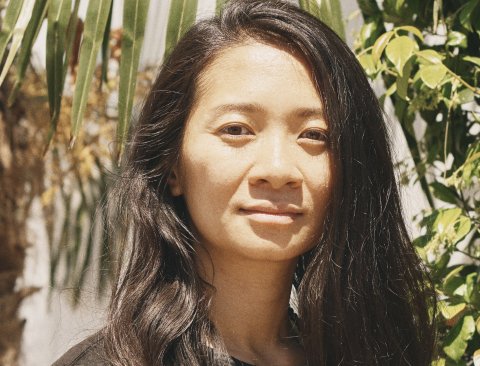 Chinese filmmaker Chloé Zhao made Golden Globes history by becoming the first woman of Asian descent and only the second woman ever (the other was Barbra Streisand for Yentl) to win the best director award in 2021 for her film Nomadland, which also took home Best Picture, and featured real-life, modern-day nomads riding the recession and their retirement out in RVs.
First Indigenous Foreign Minister
New Zealand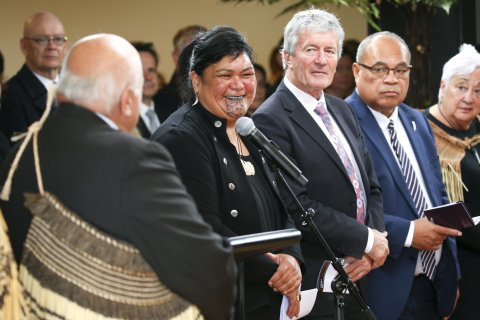 In 2020, New Zealand appointed its first Indigenous female foreign minister, Nanaia Mahuta, who is Māori. Mahuta also was the country's first female member of parliament to wear on her chin a moko kauae, a sacred and traditional tattoo that contains ancestral and status information for the Māoris.