As the world slowly emerges from pandemic shutdowns, opportunities to visit museums and see art in person are once again becoming more plentiful. And just in time, because this year, there are so many new art museums and innovative visual art exhibits to look forward to: historic buildings reborn as chic museums, celebrations of womens' strength, Van Gogh paintings brought to life, centuries-old stolen sculptures returned home and so much more. Check out some of the most exciting upcoming art from around the world this year.
Kusama: Cosmic Nature
New York City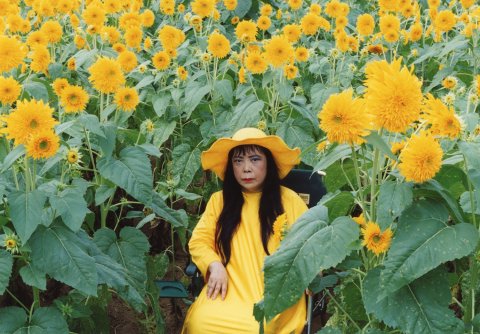 From April to October, "Cosmic Nature" from contemporary artist Yayoi Kusama will be displayed at the New York Botanical Garden. This immersive outdoor installation will feature works—such as giant flower sculptures and polka-dotted trees—that show Kusama's love of nature and vibrant style.
Where to See Yayoi Kusama's Cosmic Art, From Here to Infinity
Queer
Melbourne, Australia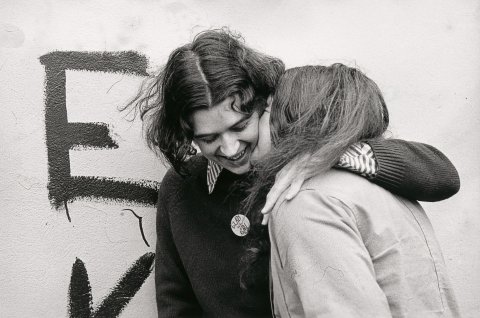 Opening in December and running through next June, "Queer" will feature an array of both contemporary and historical works from the National Gallery of Victoria's collection. Each work included in the exhibition—from painting to fashion to video to design—will add perspective and interpretation to queer narratives and concepts.
Immersive Van Gogh
Chicago, Illinois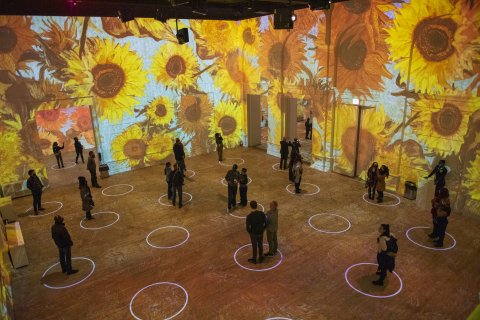 Running until early September, this walk-through, digital installation uses music and animation to transform Vincent van Gogh's paintings into scenes for visitors to experience in a new way. The massive traveling exhibit fills occupies over 500,000 cubic feet and will visit other U.S. cities this year, including San Francisco and New York City.
GES-2
Moscow, Russia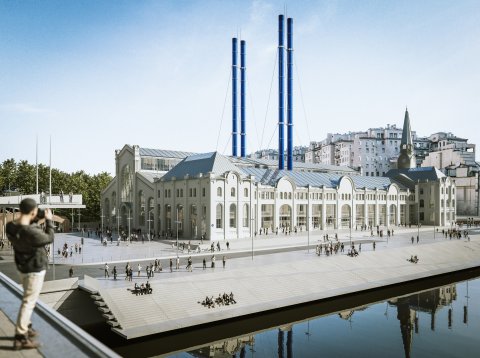 This former power plant transformed into a contemporary art center will showcase both visual and performing arts, with a grand opening this spring. Funded by Russian billionaire Leonid Mikhelson, the chic, renovated venue is flooded with natural light.
Grand Egyptian Museum
Cairo, Egypt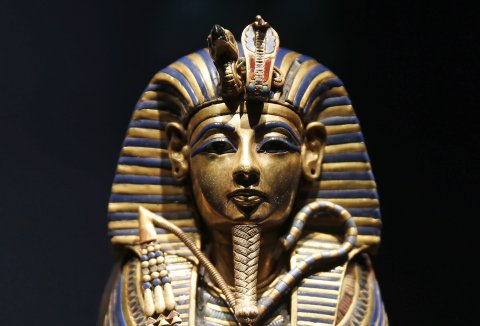 After almost two decades of work and planning and $1 billion in costs, the GEM is set to open mid-2021 as the world's largest archeological museum. It will be the first place to display the full, 5,000-piece tomb collection of King Tut. Located just over a mile from the Great Pyramids of Giza, the museum is expected to attract 5 million visitors annually.
Bourse de Commerce
Paris, France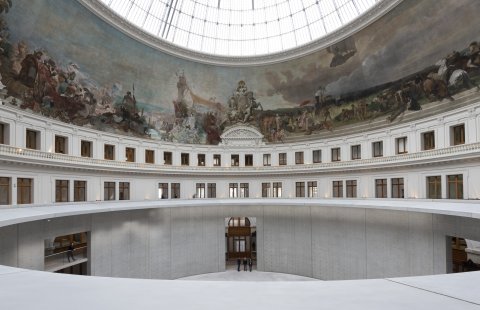 Famous Japanese architect Tadao Ando is transforming the historic Paris Stock Exchange building into a contemporary art museum that will house the extensive private collection of French billionaire François Pinault. In addition, it will also show other exhibitions, screenings and live events. The center had to delay its scheduled January 23 opening because of COVID-19 and has not announced a new date.
Another Energy: Power to Continue Challenging
Tokyo, Japan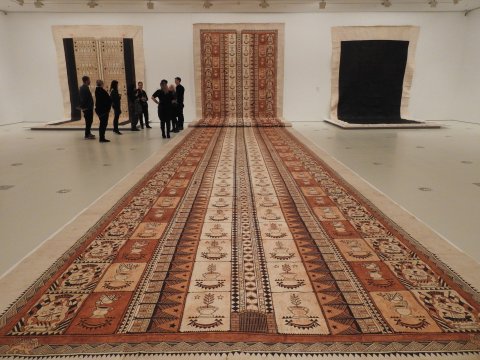 This temporary exhibition at the Mori Art Museum running from April to September will feature the work of 16 female artists from around the globe, all over the age of 70. The exhibit calls attention to the strength of these women as they challenged norms throughout careers spanning over 50 years.
M+
Hong Kong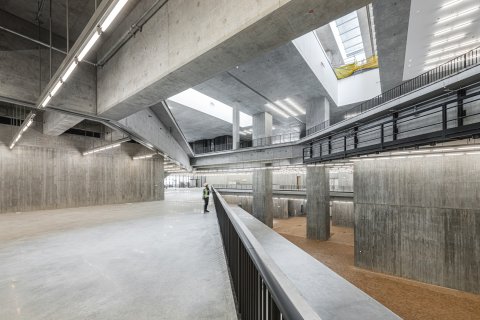 M+, a new museum of visual culture in the West Kowloon Cultural District, anticipates opening this fall. Its collections include visual art, moving images, Hong Kong visual culture and design and architecture.