2022 Infiniti QX60 Review: Stylish but Not Technologically Stunning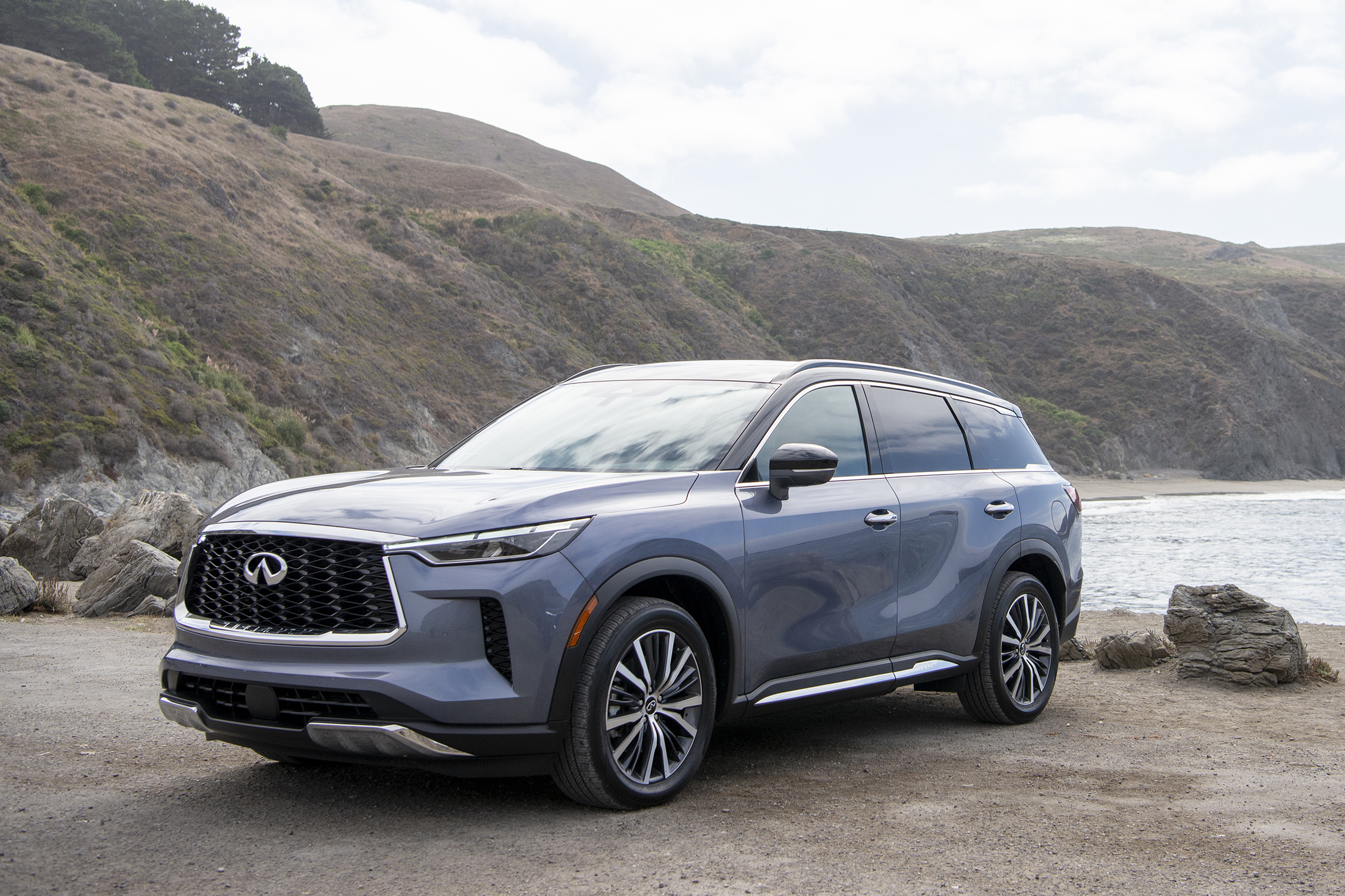 The 2022 Infiniti QX60 is the first in a new generation for the three-row family hauler. Its completely redesigned model takes a big leap forward with fresh technology, upgraded interior materials and an eye-catching exterior. But one lingering question remains: Is it enough?
Infiniti's biggest battle with the redesigned 2022 QX60 is differentiating it with its underpinnings twin the Nissan Pathfinder. The company also has to convince current QX60 owners to transition over to the Acura MDX, Buick Enclave, Lexus RX, or Jeep Wagoneer with their next three-row vehicle purchase.
Infiniti has played to all of its strengths in the new QX60, capitalizing on the Japanese idea of luxury that essentially involves not adding anything more than what is needed.
Focusing on the fictional buyer of Claire, a professional on-the-go who has a family and obligations she tries to balance between people and work, Infiniti's design and engineering teams sought to enhance the features and technology that the car's core audience already loves.
Check and check. The car is more stable on the road than before, absorbs the road's imperfections without a second thought, keeps winds and road noise at bay, has an ample but not exciting amount of power, and doesn't look bad to be seen in. It also has a good amount of features that the typical customers is looking for from today's premium three-row vehicles.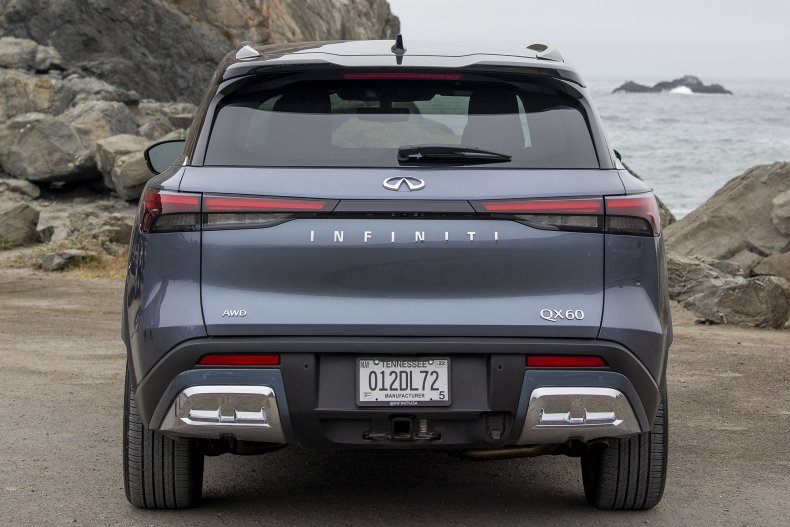 The QX60's 3.5-liter V6 engine, a carryover from the last-generation, puts out 295 horsepower and 270 pound-feet of torque but manages to feel a bit underpowered off the line. It's paired with a new nine-speed automatic transmission that doesn't wow, but is relatively quiet compared to a continuously variable transmission (CVT). Front-wheel drive is standard and all-wheel drive is available.
Infiniti has made the SUV easy to drive. There's plenty of greenhouse to allow for a good view of the road and parking it is a breeze. It is well-mannered on the road though its dynamics and handling will never be confused with any of the precision-crafted machines Germans load up the midsize SUV segment with.
The exterior and interior design are where Infiniti has most stepped up its game. The SUV has Infiniti's signature looks blended with sharp angles and sculpted body design. It's not tremendously good looking (it doesn't have to be) but it is a pretty Infiniti model.
Inside, the new three-row SUV's layout is a carryover from the Pathfinder. You'll find the same removable center console, underfloor rear cargo area storage, and easy-to-use sliding second-row seats. The good news is that all of these innovations are well-designed and make the daily life of a family easier. Because of this, the re-use can be forgiven.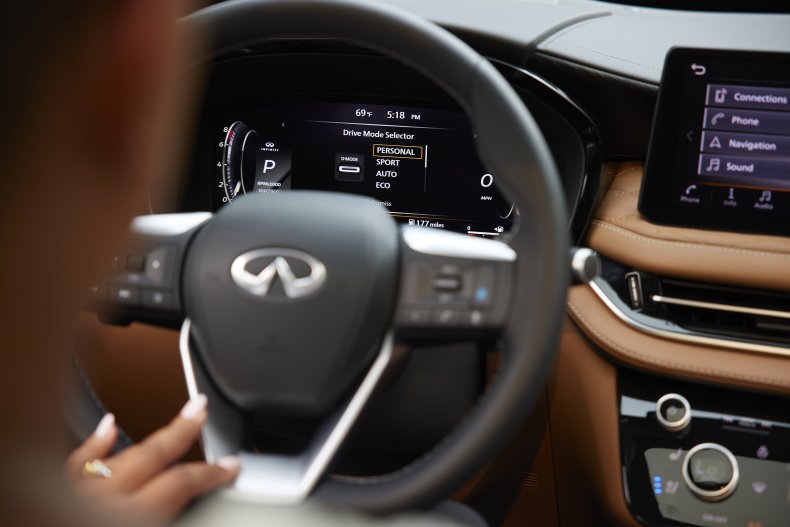 As tested in its top Autograph trim level, the QX60 has all the bells and whistles the company offers including a fully digital instrument panel, full front and rear exterior LED lighting, adaptive headlights, a 17-speaker Bose Performance sound system, navigation, a head-up display, semi-aniline leather-appointed seats in the first and second rows, power-adjustable heated and massage front seats, second-row captain's chairs, a wireless charging pad, a leather-wrapped steering wheel, remote engine start, and tri-zone climate control with air purification.
Wireless Apple CarPlay, tethered Android Auto, a 12.3-inch infotainment touch screen, six USB ports, HD Radio, Bluetooth, satellite radio, keyless entry, and a drive mode selector are standard.
Interior appointments are nice and the overall look is refined, but the Acura MDX wins the premium segment for its materials over that in the QX60. There's plenty of shared parts for controls with other Nissan and Infiniti vehicles in the QX60, including screen displays. That's something that goes a long way in making the SUV's interior not appear not nearly as attractive as its premium and higher counterparts.
Infiniti does win points for its very premium piano black haptic climate controls, which work exactly as they are supposed to though questions as to the practicality of keeping off dust and fingerprints come to mind.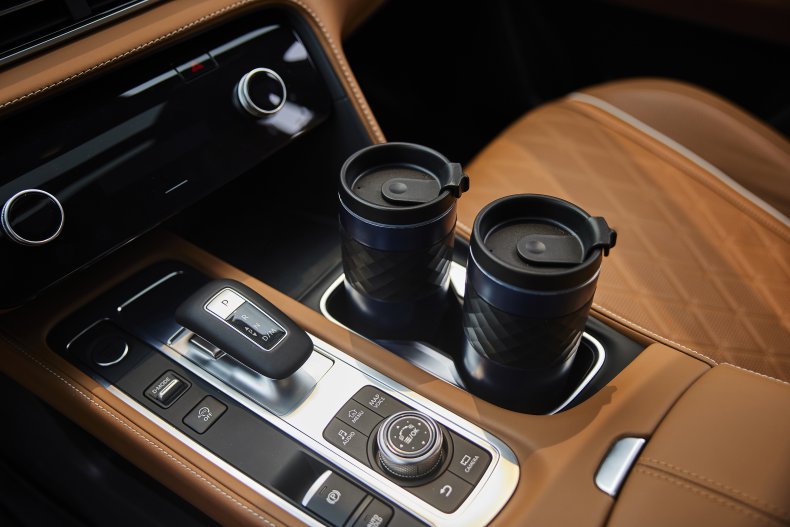 The company's ProPilot advanced driver assist system, which combines lane centering technology with lane keeping assist and adaptive cruise control, is beginning to show its age. The technology is not nearly as refined as what other companies are offering though it is effective during highway cruising. Blind spot monitoring is standard.
The redesigned 2022 Infiniti QX60 arrives on dealership lots at a pivotal time for the company. Sales have cratered from highs half a decade ago as the product lines stagnated and its models were surpassed in technology and efficiency by the likes of Acura, Buick and Hyundai, among others.
Pricing for the 2022 QX60 starts at $46,850 for the base model and tops out at $63,250 for the trim-topping QX60 Autograph with all-wheel drive. Destination fees are not included in that pricing.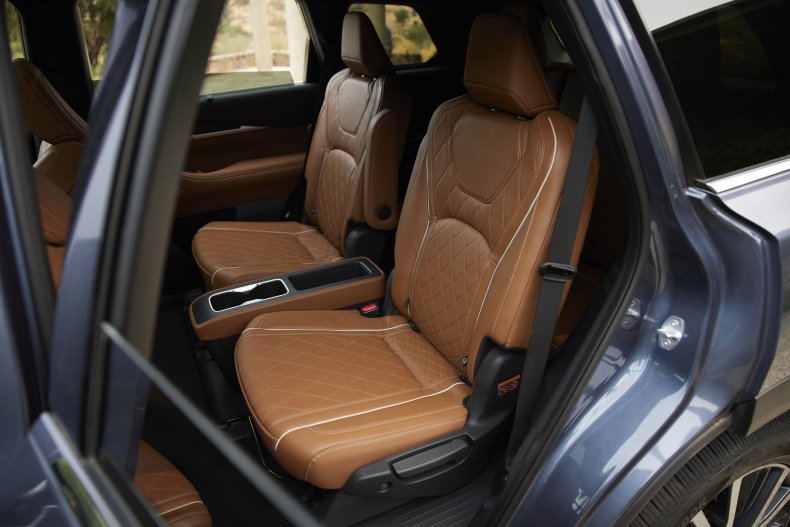 Does the new QX60 turn things around for them? It may not be segment-leading in many ways, but the model is a very good QX60, which should keep most current customers from trading in their current version of the model for a midsize SUV by someone else. Cross-shoppers though are likely to be intrigued by the offerings of the MDX, Wagoneer, and Enclave.