Paying the bills wasn't supposed to be this hard.
After years as a registered nurse, Hannah Bailey, 49, signed an at-will contract with a travel nursing company that promised to pay big dollars. At first, she said it was everything she had hoped for: The $85 an hour, plus a $1,000 weekly stipend, made it possible to afford her rent in Virginia, a mortgage back home in Georgia and still have enough left over to support her ailing mother and to help her son through law school.
Then her pay was slashed.
Five weeks into her contract with Aya Healthcare, which calls itself the largest health-care staffing agency in the U.S., Bailey was told her hourly pay would be cut by more than 40%. Weeks later, her pay was cut again. It was now 60% less than she had expected. She said it was less per hour than what she was making before she had signed up to travel - with all the extra hardships and costs that traveling entailed.
"I'm just breaking even, barely," Bailey told Newsweek, which reviewed the documents she had signed with the San Diego-based company. "Sometimes I'm in the negative – like this week ... I wouldn't have taken the job at this pay rate."
An Aya spokesperson denied wrongdoing, saying the allegations were "demonstrably false" and that the complaint failed to note "the reality that nurses received mid-assignment pay increases at various times during the pandemic."
Bailey is one of hundreds of traveling nurses who say their pay has been severely reduced by agencies that had initially offered them eye-popping rates, driven higher since the beginning of the COVID pandemic. At-will contracts mean employment is not guaranteed and can be terminated at any time.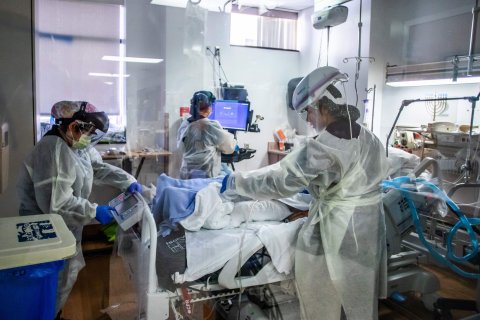 Lawyers suing the companies on behalf of the nurses allege that the workers were victims of fraudulent practice by agencies that brought them in with the promise of high rates, only to pay them far less - while still profiting themselves from the hospitals where the nurses worked.
Industry leaders say the pay cuts are beyond the companies' control and driven by changes made by the hospitals, which, in turn, note that it's the travel agencies that hold the contracts with the nurses.
The situation has left the nurses angry and disillusioned, and has increased concerns over long-term staffing in a healthcare industry that faces chronic staff shortages amid complaints by workers that they are underpaid and overworked for the dangers they face.
"We're hearing from nurses all over the country who just felt absolutely taken advantage of, and who felt like the rug had been pulled out from under them," said attorney Austin Moore, who has so far filed four lawsuits on behalf of 11 traveling nurses - including Bailey - and is seeking class-action certification to make it easier for the workers to pursue the companies.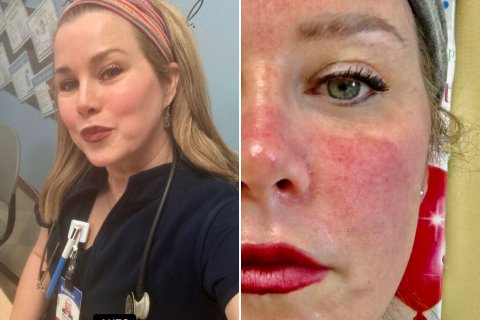 "It's fraud because they're knowingly participating in a bait-and-switch," Moore, a partner with Stueve Siegel Hanson LLP in Kansas City, Missouri, told Newsweek in an exclusive interview about the litigation.
His lawsuits so far target Aya, Maxim Healthcare, NuWest Group and Cross Country Healthcare, Inc., but he said more than 100 agencies had engaged in a similar practice and that he had received documentation from nearly 450 aggrieved nurses who reported pay cuts averaging from 25% to 70%.
Bailey said she had initially signed up with Aya for $85.86 per hour plus a roughly $1,000 weekly stipend from late March to late June. Five weeks later, she was told to sign a new contract with a lower rate of $50.85 an hour. She refused to sign, but by then she had signed a lease in her new city and felt she had no other options. She kept the job. Then the rate was cut to $34.25 - below the $38 per hour she had been making at her old, non-travel nursing job (before her stipend).
Bailey was getting $1,858 less per week before taxes (before any overtime she may have worked) than when she started with Aya, according to her documents. The lawsuit estimates her total losses are at least $10,000.
"Aya's 'bait-and-switch' practices are so widespread that it appears to be a core tenet of the company's business model," the lawsuit against Aya on behalf of Bailey, and others, alleges.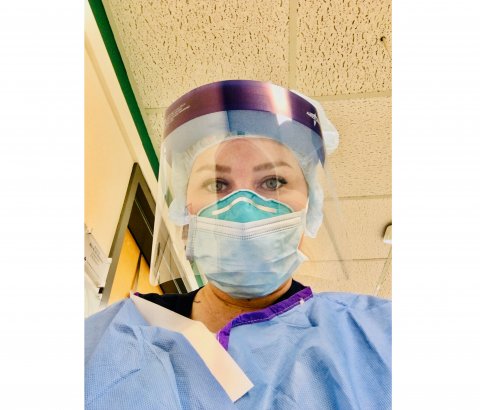 All of the suits seek recovery of lost wages for the nurses, alleging that Aya and the other companies are "knowingly engaging" in the "fraudulent" practice of hiring at one rate with plans to cut pay once a nurse relocates.
In the Aya case, the complaint goes further to allege that the company was intentionally using this strategy to "maintain the significant profit margins it had become accustomed to during the COVID-19 pandemic and to gain a competitive advantage that will allow it to become the exclusive staffing agency for more hospitals and healthcare providers."
Aya and other providers said they couldn't comment specifically on the litigation, or on specific employees because of privacy constraints.
Traveling nurses have long played an important role in addressing localized staffing needs in the U.S., where healthcare workers were in short supply even before the COVID pandemic led to shortages everywhere. That was when the market for traveling nurses exploded, reaching $125 an hour or more.
The median pay for a nurse in the U.S. in 2021 was $37.31 per hour - or $77,600 per year, according to the Bureau of Labor Statistics. The average rate for a travel nurse was $56 per hour with the more experienced making $82 per hour, according to NursingProcess.org, a website that provides career and educational resources to nurses.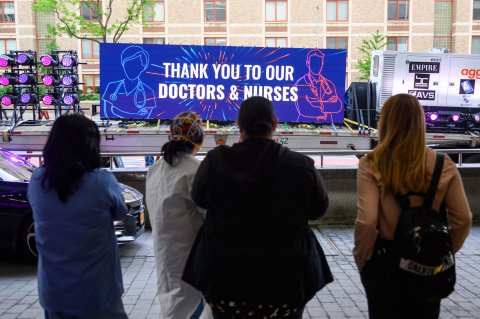 Travel nurses often also get stipends - often $1,000 or more per week - to offset the cost of bills in two places as they work for stretches that typically last 12 to 13 weeks.
While the nurses were making headline-grabbing hourly rates during the pandemic, the hospitals were paying even higher rates to the staffing agencies that supplied them.
Newsweek obtained a "Traveler Confirmation Form" from one California hospital, which shows the facility paid $182 per hour to Aya for the services of Lauren Miller, 33, during a contract from mid-May to mid-August this year. At the time, Miller was being paid $58.50 per hour, but then Aya told her in an email it was being cut to $48.25 per hour - a 17% cut. Miller is now considering joining the lawsuit against Aya.
Miller said that hospital officials informed her that they were not responsible for Miller's pay cut and said they hadn't lowered the rate they were paying to Aya. The company denied that the hospital's rate remained the same and said it, in fact, decreased.
Aya, meanwhile, continued to post an identical opening for an additional nurse at the same hospital - but listed at the higher pay rate, according to screenshots Miller took from Aya's website. The ad with the higher rate stayed up for weeks, she said.
"It feels like I'm being preyed upon," Miller said.
The company's website notes that it was named to Fortune's list of Best Workplaces in Healthcare this year for the third year in a row.
Blame Game
The industry's trade group said hospitals demanded that travel nursing companies lower their rates as COVID-19 subsided this spring and as they were no longer getting government subsidies to help cope with the pandemic. The CARES Act and other legislation had provided $178 billion for hospitals to offset COVID-related costs starting in March 2020, but Congress allowed the CARES Act to sunset in March.
"When bill rates decline, staffing agency revenues decline and the agency must make proportionate reductions in its costs, including labor (the largest share of costs) to maintain profitability," said Toby Malara, vice president of government relations for the American Staffing Association, the trade association for travel nursing and other staffing companies.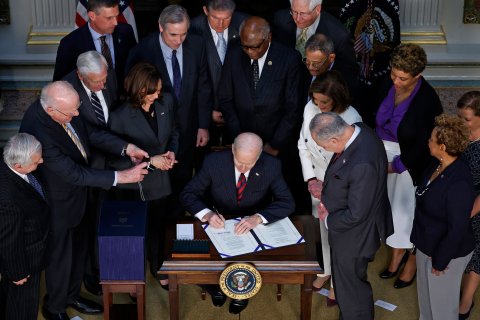 Mindy Hatton, general counsel for the American Hospital Association, said pricing for travel nurses had been exorbitant during the pandemic and that the organization is asking the federal government to investigate the staffing agencies.
"Travel nurse staffing agencies have taken advantage of hospitals and health systems during the pandemic by inflating prices to unsustainable levels, a significant proportion of which is not passed on to the nursing and other staff," Hatton said in a statement.
Hatton said the rates paid to nurses are set by the staffing agencies, not the hospitals.
The AHA sent a letter to the Federal Trade Commission in February 2021 calling for an investigation.
The practice of cutting pay this way could exacerbate the current nursing shortage, said Maggie Ortiz, a nurse advocate who has testified in civil court in nurse disciplinary cases.
By 2025, the U.S. is projected to see a shortfall of 200,000 to 450,000 registered nurses, according to an industry analysis by global management consulting firm McKinsey & Company.
Nurses are retiring in higher numbers as their average age has crept up in recent decades from about 43 in 2000 to 52 in 2020, according to a national survey of the U.S. nursing workforce. The anticipated wave of aging Baby Boomers expected to need more care, straining the system overall, is expected to compound the problem.
Ortiz says nurses will be less likely to uproot and help with shortages if their pay continues to be cut this way, and more are going to leave the business after the trauma of COVID. The problem of pay cuts from agencies is "all over social media", she said.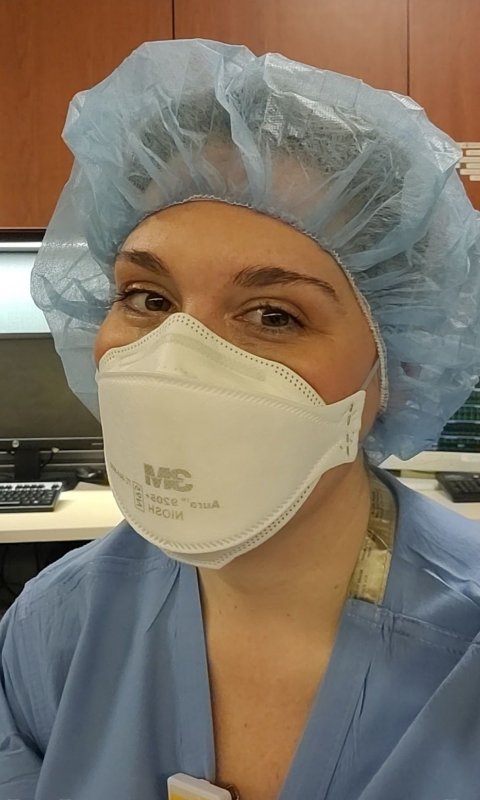 Selfie of Carolyn Miller, who worked as a travel nurse throughout the pandemic and recently had her pay cut. She is part of a lawsuit against her travel nursing agency that alleges such rate cuts are a "bait and switch" tactic that amount to fraud.
Selfie of Carolyn Miller.
"Patients need to understand that there's going to be organizations probably that close... we're seeing that there are going to be floors that are closed. They are going to be units that are closed," Ortiz said. "Every nursing issue is a patient issue."
Moore said those sentiments echoed what he was hearing from the nurses whose cases he has taken up. They feel let down and they see little incentive to continue traveling.
"I felt sick to my stomach," said Carolyn Miller, who said that Maxim Healthcare had cut her pay without telling her after she had taken a job in Milwaukee in 2021. Her pay had been $120 an hour plus a weekly stipend, she said. Shortly after signing a 13-week extension, she found she was $30 short per hour in per paycheck - $1,080 for her 36-hour week.
"Then I was sent a contract that was backdated from when they changed my pay. And I refused to sign it," she said. With $3,000 a month in rent in Milwaukee on top of her mortgage back home in Eau Claire, Wisconsin, Miller said she had no choice but to quit.
A spokeswoman for Maxim said the company could not comment on legal matters, but "Maxim is committed to the highest ethical standards and to operating with integrity."
NuWest is the target of another of Moore's suits, on behalf of Angela Hamilton, 48. The single mother of five left her home in Tulsa, Oklahoma, to take a contract in Los Angeles County, making $125 an hour plus a weekly stipend, according to the lawsuit. Soon after, she said NuWest asked her to move to Chico, California. Eight days into that assignment, she was asked to sign a new contract cutting her pay to $102 per hour, an 18% reduction, according to the lawsuit.
The company also cut her overtime rate from $187 per hour to $153, which was significant because she worked 60 hours a week. Ultimately, she said she was getting about $6,400 less per month before taxes than she had budgeted - and with rent, mortgage and childcare to pay.
"I felt very undervalued," she told Newsweek, adding that the recruiter downplayed her complaint.
"He was like, 'Oh, it's not that much. It's only $23 an hour.' And I was like, 'You know what that adds up to? Are you okay with losing that much money every month?'" She quit after giving two weeks' notice.
NuWest declined to comment.
The fourth company that Moore is suing, Cross Country Healthcare, provided a statement from its CEO, John A Martins: "Our clients have faced unprecedented cost pressures, and although historically rare, if changes are necessary to a contract, our goal has always been to protect and insulate our clinicians from rapid swings in compensation or the sudden loss of a temporary assignment to the greatest extent possible."
Legal Obstacles
The challenge for the nurses bringing lawsuits is that most travel nursing companies include mandatory arbitration clauses in their contracts - meaning Moore will have to convince courts that the arbitration clauses are invalid because they were procured fraudulently as part of the contract. Moore estimates that 85% of the nursing companies engaging in these kinds of pay cuts include a binding arbitration clause in their contract that prevents employees from suing.
The U.S. Supreme Court has been consistent in upholding arbitration clauses, said Helen Rella, counsel at Wilk Auslander in New York. She has substantial experience in labor and employment law, as well as contract law.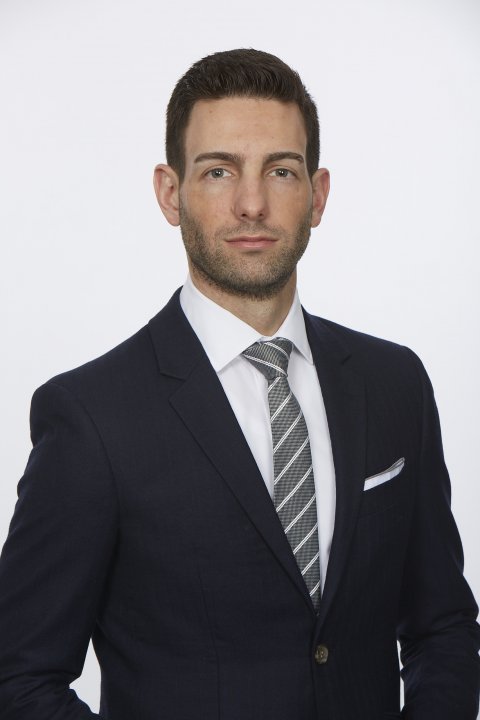 Austin Moore, a partner with the law firm Stueve Siegel Hanson LLP in Kansas City, Missouri, is representing 11 nurses so far in four separate lawsuits he has filed against travel nursing companies.
Stueve Siegel Hanson LLP
"The question would be, did the employees or prospective employees, did they take steps based on a reliance that they were going to be paid at certain rates?" Rella said. "They picked up and moved and then they heard that the deal was changed. They potentially have an argument that their agreement was procured fraudulently - that they justifiably relied upon the representation that they were going to be receiving this pay."
If a worker can show harm as a result, it might be an argument for declaring the entire agreement - including the arbitration clause - null, she said.
Moore said: "We're going to argue the arbitration agreement is unenforceable under these facts and circumstances."
All but NuWest have moved to dismiss their cases because of the arbitration clause.
Even if his clients don't get their day in court, Moore said he will represent them in arbitration.
"The problem is when we can't bind together thousands or tens of thousands of claims, they're going to continue the practices. We can't force the change without being able to group our plaintiffs together," he said.
The most successful strategy so far for employees bound by similar arbitration agreements has been shown in cases by employees and customers against Uber and sports betting websites FanDuel and DraftKings, said Hunter Shkolnik, an attorney with Napoli Shkolnik PLLC who specializes in mass torts and complex litigation.
Since 2018, Uber has been hit with more than 60,000 individual arbitration cases by employees arguing they should legally be considered employees instead of contractors. Each case came with a $1,500 filing fee, which has to be paid by the company requiring arbitration - meaning $90 million just in initial fees. Although Uber settled most of the cases in 2019 via mass arbitration, the arbitrations have nonetheless dragged on.
"The companies were brought to their knees under the weight of all this arbitration," Shkolnik said, adding that an arbitrator seeing a large number of employees making the same claims might be more likely to rule in favor of the employees.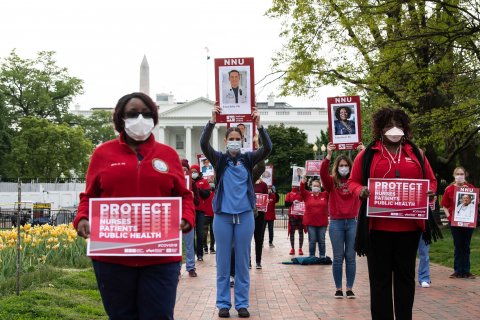 Moore's hopes have also been raised by a bill signed by President Joe Biden in March that holds that arbitration clauses would be nullified in cases of sexual harassment and assault. He believes it is a positive signal from Congress that arbitration clauses can be changed in some circumstances and that might one day include for employment practices such as these pay reductions.
Bailey believes that hospitals and patients will be big losers from the pay cuts, with nurses discouraged by the "slap in the face" even after everything they had done during the pandemic, including being the ones who went into patients' rooms while doctors communicated from being computer screens and iPads.
"It's taken its mental toll on us seeing six to 10 people die a day," Bailey said.
"For my life, it (the pay rate) was a huge difference," she said. "For my son's life, my mother's life. These are things that people don't understand. People assume that travel nurses are getting rich but we're not - we're trying to get the money that we're worth."