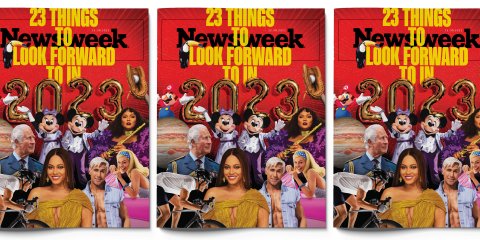 For nearly three years now, much of the world has shared a single hope as a New Year grew near: a return to some semblance of pre-pandemic normalcy. Looks like we're making progress as we usher in 2023. COVID cases and deaths are down sharply from their peak; many people have taken off their masks; groups are gathering again in restaurants, stadiums, concert halls and airports, not to mention at home with family for the holidays. Sure, there will still likely be some tough times ahead: Forecasts of a looming recession linger; Ukraine and Russia remain at war; the U.S. continues to be deeply polarized; and, despite the improvement, COVID isn't yet over. All the more reason, then, to grab joy where you can find it. Toward that end, here is Newsweek's annual round-up of the events, innovations and trends that will inform, inspire and entertain us in the New Year.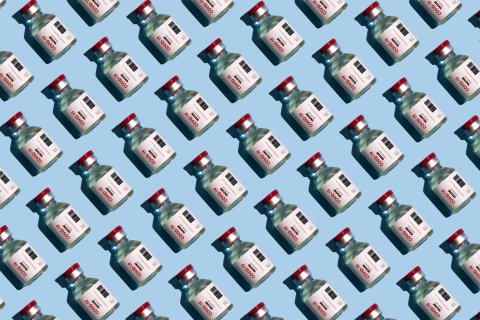 A Universal Vaccine Against COVID
Three years into the pandemic, scientists are still engaged in a deadly game of cat-and-mouse with the coronavirus: They devise a vaccine that provides immune protection, only to have the virus mutate into a form that at least partially evades that protection. It happened in 2021 with the Delta strain of SARS-CoV-2, which causes COVID-19, and has continued through a succession of Omicron sub-variants.
To outsmart the coronavirus, scientists have been working on vaccines that are more broadly effective against SARS-CoV-2 and all its variants—and perhaps against other coronaviruses that harass us humans. In September, a team at the Francis Crick Institute in London got good results in lab rats by targeting the S2 region of the coronavirus's spike protein, which is considered less likely to mutate than the S1 region that current vaccines target. In July, scientists from CalTech and elsewhere published research on a vaccine candidate that provided protection to mice and nonhuman primates from several COVID variants as well as the first SARS virus in 2003. All told, about a dozen efforts are underway—and next year, some winners may emerge.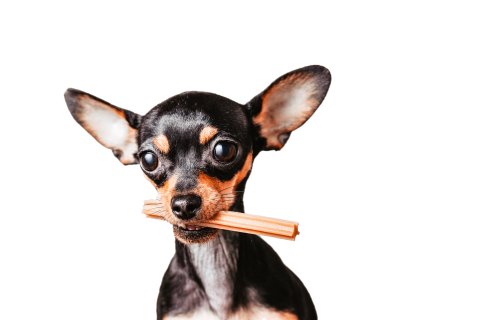 Puppy Love
It might just be the feel-good event of the year: the American Kennel Club's Meet the Breeds gathering, kicking off in New York City on January 28-29. The event gives pet lovers the opportunity to meet and play with more than 150 different dog and cat breeds, including for the first time in 2023, six new breeds. Among them, the latest entrants to the AKC's purebred lineup, introduced in 2022: the Hungarian mudi and the melt-your-heart Russian toy. Other Meet the Breed events will be held in Chicago on August 26-27 and in Columbus, Ohio, on October 14.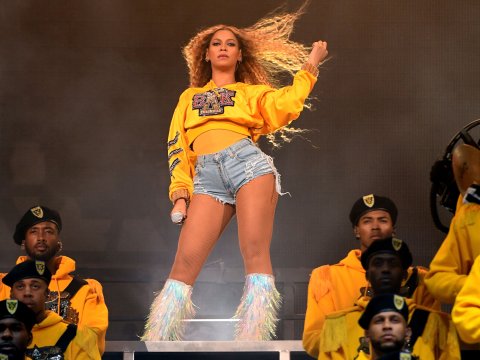 Women Rock Out
Some of the biggest female names in music will be on tour in 2023—and, hopefully, not all of their tickets will be as tough to obtain as those for Taylor Swift's upcoming Eras Tour (kicking off on March 17, in Glendale, Arizona).
Among the acts taking to the road: Janet Jackson just announced her Together Again tour, starting on April 14 in Hollywood, Florida. The Queen Bey herself, Beyoncé, is taking 2022's Renaissance—her seventh No. 1 album—on tour next summer, internationally and domestically. P!nk's Summer Carnival 2023 will kick off on June 7 and runs through October, with stops in Belgium, Germany, Austria, Poland, the U.K. and 21 cities in the U.S. And both Lizzo (start date: February 17 in Oslo, Norway) and Billie Eilish (now through August 27) are headed for the stage again as well.
Not to be left out, a few guys will be touring, too. You may have heard of some of them: Harry Styles, Bruce Springsteen, Michael Bublé and, continuing his seemingly endless retirement rounds with his Farewell Yellow Brick Road show, Sir Elton John.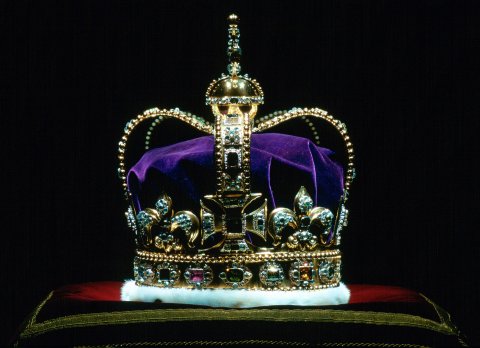 All Hail the New King
For the first time in most people's lives, a new British monarch will be crowned in 2023. On Saturday, May 6, nearly 70 years after his mother's coronation at Westminster Abbey at age 27, King Charles III will finally get his turn at age 74. The symbolic religious ceremony, marked notably by the laying of the nearly five pound, solid gold, bejeweled St. Edward's Crown on Charles' head, will be a more modest affair than Queen Elizabeth II's coronation, with about 2,200 people in attendance, compared to 8,251 guests in 1953. They will include the Prime Minister, members of Parliament, various heads of state and other royals—whether Harry and Meghan will be among them, after their explosive Netflix documentary and the prince's upcoming memoir, is an open question. What's certain: Millions of people will watch the event live on TV, while Brits will continue to celebrate with a special national holiday on Monday, May 8.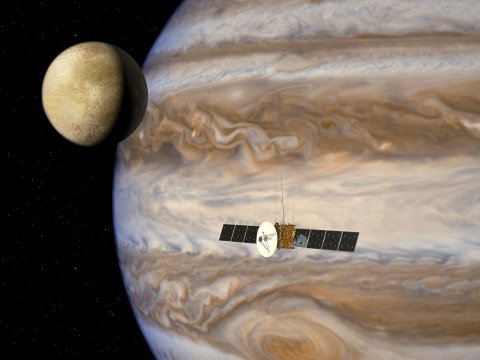 Icy Moons
The planet Jupiter is no stranger to Earth vessels. Ten ships have already visited the Biggest Planet, including the Voyager and Pioneer probes of the 1970s as well as NASA's Juno Explorer, which is still sending back startling pictures of features like the planet's angry red spot, a beautiful cauldron of complex storms. So far, the planet's moons—which now number 80, constituting an entire Jovian solar system unto themselves—haven't received nearly so much attention.
That will change in April, if all goes according to plan, when the European Space Agency sends the Jupiter Icy Moons Explorer, or JUICE, into space on an Ariane 5 rocket. One goal: to evaluate some of the moons' potential to support life. JUICE will be aimed at three of the four Galilean moons—the ones Galileo discovered in 1610, defying the Aristotelian order of the cosmos and offending the powers that be. JUICE will slingshot past Venus and carry on to Jupiter for an expected arrival in 2031.
Other probes have taken glances at Jupiter's moons—Pioneer 10 and 11, for instance, flew past Europa—but JUICE will be the first one to park itself in orbit around them. That will give it plenty of time to examine Ganymede, the solar system's biggest moon—bigger than the planet Mercury—and the only moon to have its own magnetic field (and accompanying auroras). It will also take stock of Callisto, a Mercury-size mass of inert rock, ice with possibly a subsurface ocean. And it will peer at the frozen surface of Europa, whose oceans are a prime candidate for harboring extraterrestrial life. It's a long shot, but such a discovery would rival Galileo's in impact.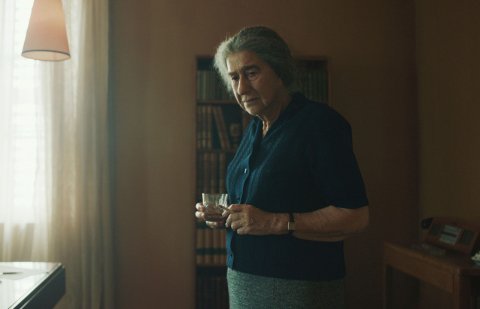 Year of the Biopic
What do the "father of the atomic bomb," a proponent of nonviolent resistance, the composer of West Side Story, the "Iron Lady of Israel" and Barbie have in common? All are the subjects of highly anticipated movies in 2023. Christopher Nolan's blockbuster Oppenheimer (July 21) is based on the Manhattan Project scientist's autobiography. Rustin (TBA), about gay civil rights activist Bayard Rustin, who organized the 1963 March on Washington, stars Colman Domingo and Chris Rock and is produced by Michelle and Barack Obama's Higher Ground. Bradley Cooper directs and stars in Maestro (TBA), a film about legendary conductor and composer Leonard Bernstein, that is co-produced by Martin Scorcese and Steven Spielberg. Golda (August 25) stars Helen Mirren as Israel's first female prime minister, and the plastic life of the fictional Barbara Millicent Roberts is featured in feminist director Greta Gerwig's Barbie (July 21). Other non-bio must-see flicks for 2023 include Are You There God? It's Me, Margaret (April 28), adapted from Judy Blume's iconic novel; Indiana Jones and the Dial of Destiny (June 30); the musical version of Alice Walker's novel The Color Purple (December 20); and Legally Blonde 3 (TBA).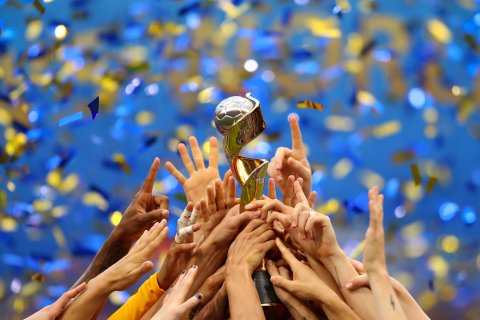 World Cup Mania Continues
Coming on the heels of the FIFA Men's World Cup in 2022, it will be the women's turn in 2023. Next July, Australia and New Zealand will co-host the FIFA Women's World Cup—the first time the tournament will have two host nations. It will also be the first to have 32 teams playing, from the previous 24, including the defending champion USA, Argentina, China, Costa Rica, Denmark, Germany, Jamaica, Philippines and Vietnam. FIFA is also likely to more than double the prize money, from $30 million in 2019 to at least $69 million next year—though that's still a far cry from the $440 million that was up for grabs at the Men's World Cup in Qatar in 2022.
Can't get enough of global sports competitions? No worries. As soon as the Women's World Cup ends in August, the Rugby World Cup, which also takes place every four years, will kick off in September in France. Twenty teams will compete with three-time champ South Africa, the 2019 winner, looking to defend its title.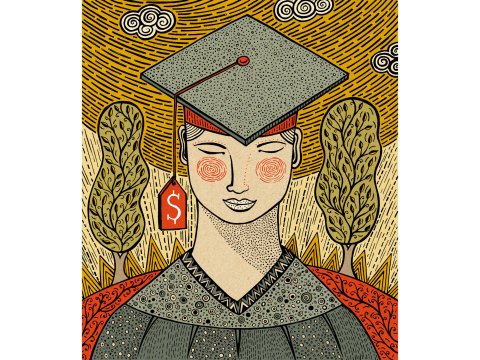 A Final Break for Student Borrowers
If you've been dreading the resumption of student-loan payments next year, breathe a little easier: The pause on paying back federal loans has been extended into 2023, possibly until August, pending the resolution of litigation over President Joe Biden's student-debt forgiveness plan. The debt-relief measure, which could wipe out up to $20,000 in debt per borrower, was struck down in November by a Texas judge. Now, the Department of Justice has asked the Supreme Court to intervene and Biden doesn't feel it is "fair to ask tens of millions of borrowers eligible for relief to resume their student debt payments while the courts consider the lawsuit." Payments will restart no earlier than 60 days after the court drama ends or 60 days after June 30, if the litigation has not been resolved before then. This means student loan holders could see the original COVID-inspired benefit extended by another eight months on top of the 33-month freeze they've already enjoyed.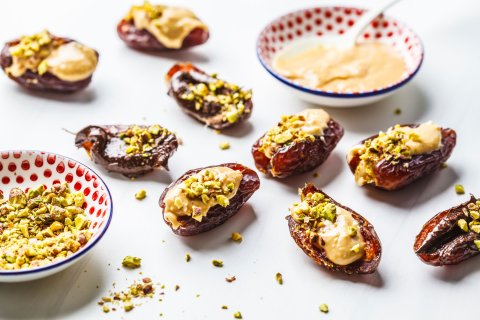 Yummy Goodness
Tasty foods that improve your health figure prominently in the Whole Foods Trend Council's predictions for the cutting-edge flavors, products and ingredients that will win hearts, minds and menus in 2023. Try an herbal tea or, perhaps, a cocktail made with yaupon, a mild-favored, naturally caffeinated plant that's packed with antioxidants and is gaining popularity. Plant-based pasta alternatives will also expand, with ingredients like spaghetti squash, hearts of palm and green bananas joining the likes of cauliflower gnocchi and zoodles. Dates, which, the Trend Council notes, went viral on TikTok last year after a user shared a Snickers-type recipe using the fruit, will continue having their moment. And so too will avocado oil, a heart-healthy oil that's high in unsaturated fat and is finally going mainstream in packaged products. Mangia!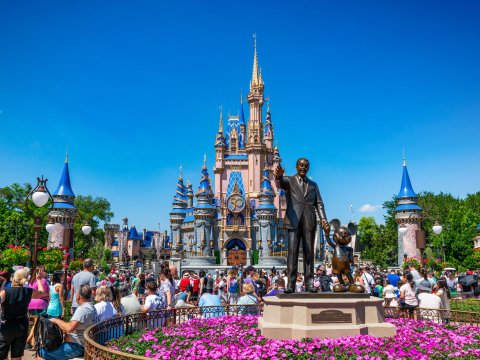 Celebrating 100 Years of the House that Walt Built
The Walt Disney Corporation will be celebrating its founding 100 years ago with year-long festivities. The fun starts right away during Dick Clark's New Year's Rockin' Eve With Ryan Seacrest on Disney-owned ABC with, for the first time, a series of pre-taped segments from Disneyland hosted by multi-platinum artist Ciara. Various theme parks will undergo refreshes including new nighttime shows at California Adventure, Disneyland, Epcot and the Magic Kingdom and new attractions, such as the Moana-inspired Journey of Water at Epcot and a TRON Lightcycle/Run Coaster at the Magic Kingdom. Disney will also offer movies aplenty, such as the animated musical, Wish (November 22), about a mythical land where wishes come true, and three live-action movies—a remake of The Little Mermaid (May 26); The Haunted Mansion (August 11), based on the theme-park attraction; and, on Disney+, a remake of Peter Pan & Wendy. Also on tap: the opening of the Pixar Hotel at Disneyland and a touring exhibit of rarely seen original artwork, artifacts, costumes, props and other memorabilia from Disney classics, starting in February at the Franklin Institute in Philadelphia. And, of course, there will be lots of merch. It's all sure to be Supercalifragilisticexpialidocious.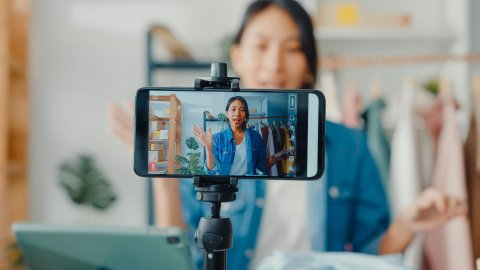 More Social Media Alternatives
From the rising popularity of BeReal, winner of Apple's annual "app of the year" award in 2022, to the mass-migration of Twitter users to alternative platforms in the wake of Elon Musk's takeover, a new era of social media is unfolding. One platform already seeing exponential growth is Mastodon, which is open-source and decentralized, meaning no single server, person or firm controls it; instead, users can create, host and run communities, setting their own conduct policies. Other apps gaining popularity include Hive Social, Post and Tumblr, the retro platform making a big resurgence. As for BeReal, don't expect a typical social media experience—the app doesn't allow filters, followers or preparation. Instead, users receive a daily notification at a random time to take a selfie showing what they're doing at the moment—in other words, being "real."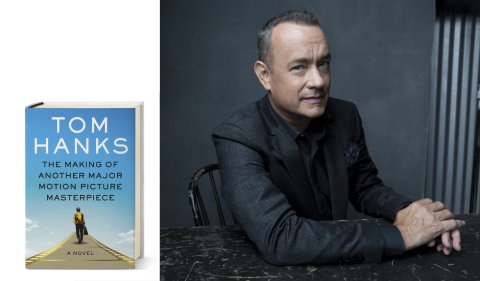 Page Turners for the New Year
A sampling of highly anticipated books for 2023 has something for every taste. There are biographies like King: A Life (May) about the life and legacy of Martin Luther King Jr. by journalist Jonathan Eig and memoirs such as You Could Make This Place Beautiful (April) by poet Maggie Smith and Spare (January) by Prince Harry, rumored to include bombshells about Princess Diana, his relationship with his father and brother and his departure as a working royal. There are celebrity fiction debuts, such as Tom Hanks' The Making of Another Major Motion Picture Masterpiece (May), about a '70s comic book artist whose animated story about his uncle, a World War II soldier, is later made into a superhero movie; and Central Park West (May), a crime thriller by ex-FBI director James Comey, who likely knows a thing or two about dirty deeds. Looking for a deep dive into politics? Check out Our Migrant Souls: A Meditation on Race and the Meanings and Myths of "Latino" (May) by journalist Héctor Tobar or Poverty, by America (March) by Matthew Desmond. Eager instead to escape reality? Other highly anticipated fiction titles: I Have Some Questions for You (February) by Rebecca Makkai; Yellowface (May) by R.F. Kuang; and All the Sinners Bleed (June) by S.A. Cosby.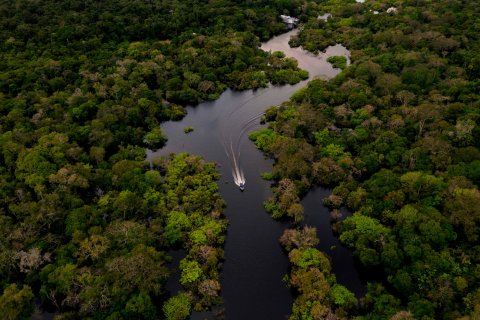 A Comeback for the Amazon
The Amazon is so vast, and so essential, that it's hard to sum up in a phrase or a metaphor. It's called Earth's lungs because its nearly 400 billion trees turn carbon dioxide, the greenhouse gas that is the chief cause of the rise in global average temperature, into oxygen, like a pair of human lungs. It also contains more than its share of Earthly life—a diversity of animal, insect and plant species—which happen to be the very things humans are systematically destroying. And its 2.3 million square miles of flora have a major impact on regional weather patterns.
For years, the big fear among forestry experts is that the continuing loss of trees will eventually push the Amazon past a tipping point at which the rainforest turns to savannah. That would spell the end of the Amazon as we know it and have far-reaching ripple effects on weather, the environment and the global climate. Those fears rose sharply when Brazil's President Jair Bolsonaro came to power in 2019 and promptly dismantled decades of environmental protections. Deforestation rates soared.
The protections undone by Bolsonaro were largely put in place by President Luiz Inácio Lula da Silva, who a decade earlier presided over a crackdown on illegal ranching, logging and mining that reduced deforestation from 28,000 square kilometers a year in 2004 to less than 5000 sq km in 2012. Lula, who narrowly defeated Bolsonaro in elections in October, has vowed to reinstate environmental protections when he takes office in January. He may even have some help from the U.S., if Congress passes the Amazon21 Act, which would create a $9 billion trust fund for forest conservation. Next year, Earth's lungs should get some breathing room.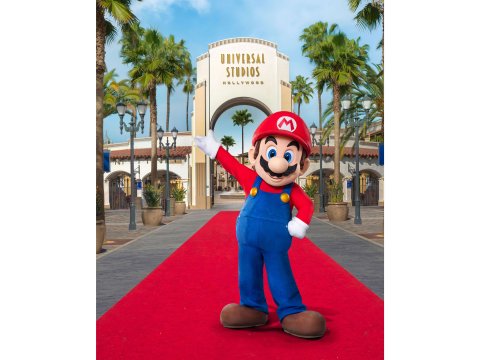 New Theme Park Adventures
Amusement park lovers rejoice! A host of new themed areas with rides, shops, restaurants and entertainment are coming to parks across the country. The most anticipated is Universal Studios Super Nintendo World in Hollywood, California. Opening February 17, the new park area will be anchored by Mario Kart: Bowser's Challenge, an augmented reality ride that will make visitors feel like they're playing inside a real-life Mario Kart game, and feature multiple interactive elements guests can trigger with special wristbands. On March 8, rival Disneyland will unveil its reimagined Toontown, which will cater to young children and feature a new ride, Mickey & Minnie's Runaway Railway. The Carolinas' Carowinds amusement park will add Aeronautica Landing, an aviation and flight-technology-themed land, while Cedar Point in Sandusky, Ohio, revamps its lakefront with the yesteryear-themed Boardwalk and a new rollercoaster called Wild Mouse. International travelers may want to make a pitstop at the U.K.'s Chessington World of Adventures Resort to see its new Jumanji-themed land, the first to be based on the Sony film franchise.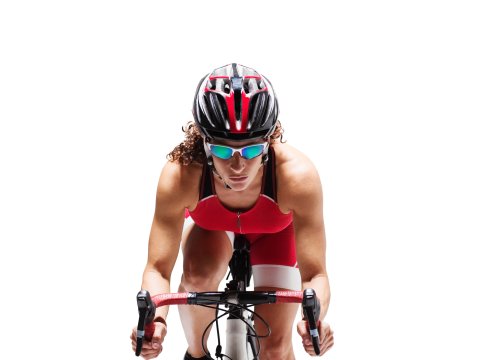 Cycling's Biggest Competition Yet
In what's being billed as the biggest cycling event in history, 13 different top-tier global competitions will be united next year for the first time in Union Cycliste International's Cycling World Championships. Taking place in Glasgow and other parts of Scotland over 11 days in August (3–13), the competition will span seven disciplines ranging from BMX racing to indoor cycling to mountain biking cross country and is expected to draw some 8,000 professional and amateur athletes from around the world. By the end, 190 new world champions will be crowned. The event won't be a one-off: The UCI intends to stage the competition every four years in the summer prior to an Olympic Games.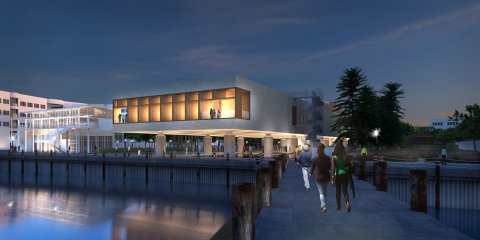 Exploring the Black American Experience
After more than 20 years of planning, the International African American Museum will open on January 21. Standing on the former site of Gadsden's Wharf in Charleston, South Carolina—once one of the country's busiest slave trading ports, where nearly half of all enslaved Africans entered the U.S.—the 150,000-square-foot museum explores the culture, diverse journeys, achievements and experiences of Africans in the Americas. Nine exhibition galleries will focus on the African diaspora, the impact of African American culture and influence on U.S. history, the fight for abolition and movements for justice and equality, flanked outside by a large reflecting pool and the African Ancestors Memorial Garden, designed by landscape architect Walter Hood. The real gem for many, however, may be the personal connections found at the museum's Center for Family History: Troves of historical documents and access to the world's largest genealogy databases will enable visitors to trace their family history, contribute their own photos and documents and better understand the lives of past relatives.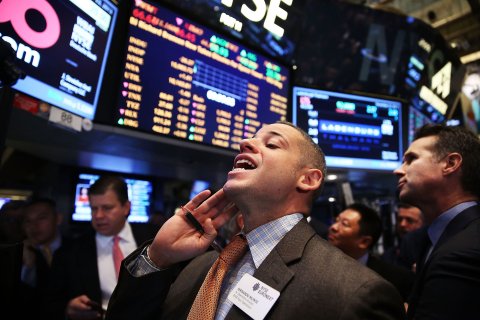 Return of the Tech IPO
For more than a year, tech start-ups and the venture capitalists who fund them have been hoping for the return of a roaring stock market and, with it, a chance to bring new tech stocks to market. While 2021 was a big year for initial public offerings given the strong equity market and low interest rates, the IPO machine ground to a halt in 2022; amid rising interest rates and volatile markets, few companies were willing to risk a debut. In the meantime, though, the pipeline of promising companies waiting for just the right moment to go public was filling up.
Now, with the outlook on inflation looking a bit more optimistic, some market watchers are hopeful the IPO backlog will start to clear by the second half of 2023. About 200 companies are on deck for possible listing on the NASDAQ. Among them: the payments company Stripe, valued at $95 billion the last time it raised funding, and the corporate travel booking company Trip Actions, now valued at about $12 billion. Besides being a possible investment opportunity—albeit a very risky one—a resurgement tech industry could be a sign of a healing economy. How will it all pan out? Stay tuned.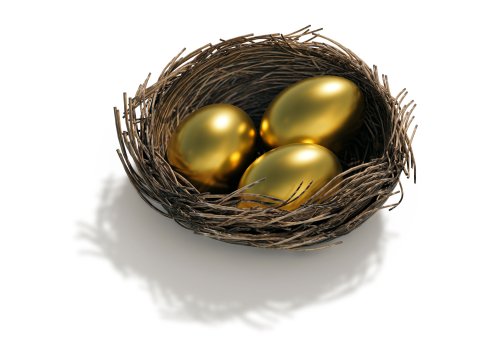 Retire Richer
There's a silver lining to this year's high inflation for retirees and avid savers: a big cost-of-living bump in Social Security benefits and the amount you can sock away in tax-advantaged retirement accounts. Starting in January, Social Security recipients will get an 8.7 percent boost, the largest increase in 40 years; the typical beneficiary will see their monthly checks swell by $146 to $1,827. Meanwhile, employees who save for retirement via 401(k)s, 403(b)s, most 457 plans and the federal government's Thrift Savings Plan can now contribute up to $22,500 a year, or almost 10 percent more than they could in 2022 (or up to $30,000 for those aged 50 and older). Over 25 years, saving that additional $2,000 a year in your 401(k) could easily pad your nest egg by an extra $120,000 or more when you're ready to quit the rat race for good.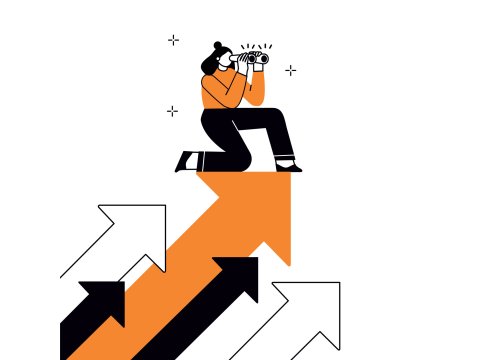 Workers Get a Raise
Starting as soon as January depending on where you live, you could see a little something extra in your paycheck. In 25 states and several municipalities around the country, legislation will go into effect next year raising the minimum wage for hourly workers by varying amounts. At the higher end of the minimum wage scale, four states—California, Connecticut, Massachusetts and Washington—will have minimum wages of $15 or more. California, which has the nation's largest civilian workforce, will raise its wage from $15 to $15.50 an hour. Washington will hike its minimum wage $1.75 per hour to $15.74. And in the coming year, businesses with more than 501 employees in the city of Seattle will have to pay a minimum wage of $18.69 an hour—the highest rate in the country.
Meanwhile, the federal minimum wage—the default in five states that don't have their own minimum-wage law (Alabama, Louisiana, Mississippi, South Carolina and Tennessee) and two states with lower minimums (Georgia and Wyoming)—remains at $7.25 an hour. That rate that hasn't changed since 2009.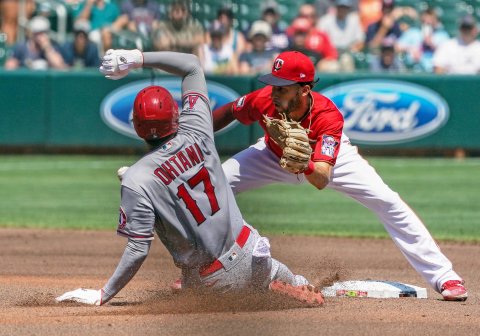 Play Ball—Faster
Opening day for Major League Baseball—March 30 in 2023—is the eternal spring ritual of renewal, harking back to a simpler time, when Americans looked forward to gathering around the ol' Crosley in the living room and listening to another four-hour pitcher's duel. Well, not anymore. In another of its ongoing attempts to join the 21st century and catch and hold the attention of anybody under 60, MLB this year will roll out three rule changes intended to make games shorter, faster and higher scoring. They are:
The pitch clock. Pitchers will no longer be allowed to take an eternity between throws to psych out hitters, adjust their caps or whatever else they do up there. From now on, they've got 20 seconds to throw with men on base and 15 without, or the pitcher will be charged with an automatic ball.
The shift has been outlawed. No more lining up all fielders on whichever side of the outfield the hitter is statistically most likely to go to.
Bigger bases. To make them easier for fans to see and stealers to get hold of, bases will be 18 inches square vs. 15 inches. Home plate is unchanged.
And coming eventually (maybe as soon as 2024): robo-umpires, which are already in use in the minor leagues—another "innovation" that makes the game go faster. Don't expect baseball traditionalists like George Will to like any of it.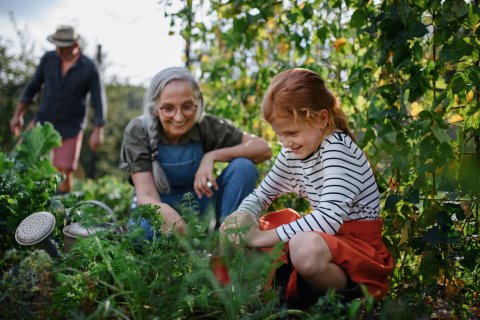 A New Scientific Field Points the Way to Better Health
The relationship between genes and health is complicated. It doesn't take a scientist to know what we eat affects our health. But individual variations in our DNA and our behavior—how much we exercise, how stressed or happy we are—makes that relationship difficult to pin down.
In recent years, scientists have begun to amass copious amounts of data that is beginning to shed light on how to optimize health. The combination of cheaper and more widely available genetic sequencing services and some big studies—such as the PREDICT study of 700 identical twins by scientists at Harvard and King's College London—have begun to lead to some useful recommendations that go beyond general guidelines to particular individuals.
The idea has spawned a new field called nutrigenomics that rests on a simple idea: While some nutritional guidelines are universal, individual variations can have meaningful differences for health and well-being. For instance, some people have a genetic variant that makes it difficult for them to absorb vitamin D, which means they may need supplements to get their levels up to normal. And gut bacteria, which can have a wide-ranging impacts on health, is determined by a careful balance of individual genetics and food habits.
Although the field is new, science is beginning to make its way slowly into clinical practice. The hope is that by intervening early with small changes to diet, or by administering supplements, genetic nutritionists will be able to head off obesity, diabetes, heart disease and other ailments before they have a chance to develop, and improve prospects for patients with cancer and other diseases.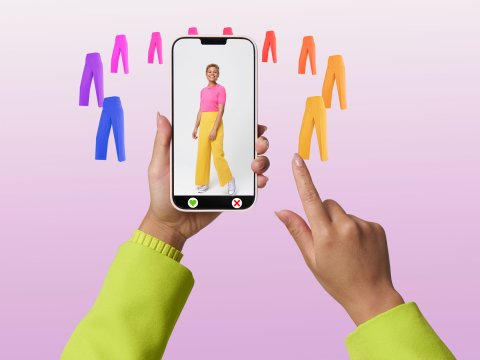 Retail Goes High Tech
Shopping in person is making a comeback, but don't expect the same-old same-old experience when you head back to the store. New technology is set to begin revolutionizing the brick-and-mortar experience in 2023. Forget tight dressing rooms, unflattering fluorescent lights and dozens of trial-and-error fittings. Instead, increasingly, "smart" mirrors outfitted with augmented reality (AR) will allow for virtual try-ons and personalized recommendations, and long checkout lines will be replaced with mobile payment systems. Glimpses of that future are already out there. H&M recently unveiled its first "smart" outpost in Williamsburg, Brooklyn, a year-long experiment featuring the latest retail tech, while Nike is adding AR components to physical stores around the world. BMW, Burberry, JD Sports, PacSun and Starbucks have also added an AR component at some locations and other retailers are expected to follow suit.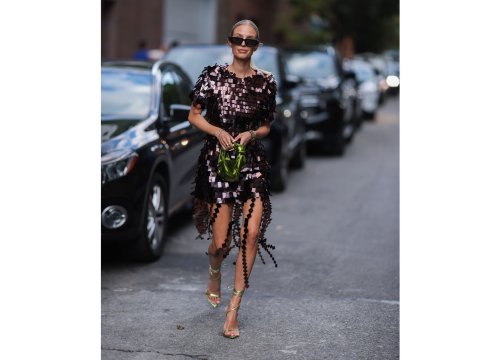 Fun Fashion Is In
Maybe, after the past few dark years, girls—and boys—just want to have fun. Fashion Week's spring 2023 collections offered a sneak peek into the year's expected trends, and playful pieces are setting the tone. Think puff shoes, polka dots, dip-dyed fabrics, sheer layering and no shortage of feathers and sequins. If you value both fashion and functionality, don't fret; utility looks (and pockets in general) are also having a moment. As for the color palette forecast? According to the Pantone Color Institute, vibrant, joyful hues are on trend, from Fiery Red to Beetroot Purple to Love Bird, "an exotic green with lively character."