21 Hand Sanitizers Found to Have High Levels of Cancer-Causing Chemicals
Amid a global pandemic, hand sanitizer has been considered a life-saving tool to prevent the spread of germs. But a new study by Valisure, an independent lab that assesses drug product quality, found dangerous levels of benzene in 21 of 260 batches hand sanitizer.
In a survey of 168 different brands, benzene levels exceeded the Food and Drug Administration's (FDA) temporary limit on the amount of the chemical permitted in hand sanitizers, or 2 ppm.
"These findings are alarming and reveal a serious potential risk to public health for which [Valisure] requests expeditious action from the [Food and Drug Administration] to properly address," the report read.
Benzene is considered a carcinogen, a cancer-causing chemical, and previous studies have found there is "probably no safe level" of exposure for people. In the case of hand sanitizers, benzene can enter the body through inhalation or absorption through the skin and is known to cause blood cancers such as leukemia.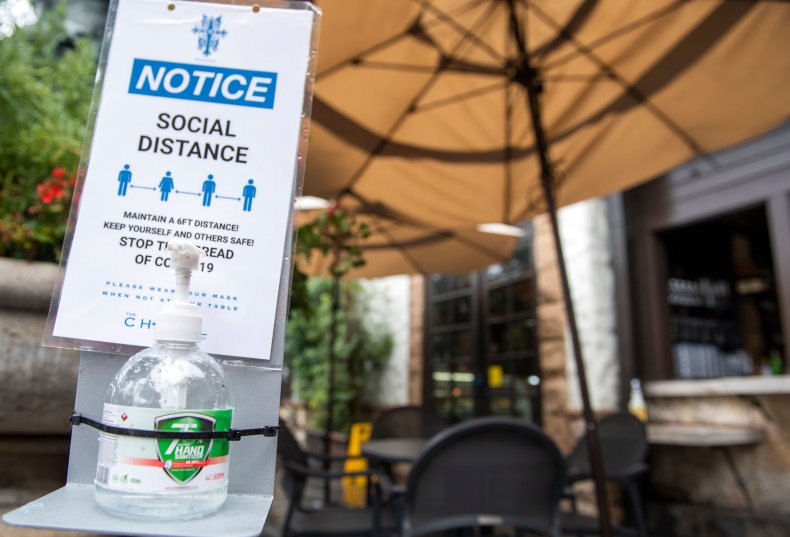 Valisure called on the FDA to recall the contaminated products and provide new guidance on acceptable daily exposure to benzene in hand sanitizers.
"Valisure is not aware of any FDA guidance on a permissible daily exposure for benzene in any drug product, including hand sanitizer, and is requesting urgent action from FDA to issue guidance to fill this gap," a statement from the lab read.
Due to the COVID-19 pandemic, the FDA ordered that liquid hand sanitizer could not exceed 2 ppm of benzene. But the guidance did not mention gel or non-liquid hand sanitizers, meaning there is no official rule on acceptable benzene levels for these kinds of sanitizers.
"Consumer use of hand sanitizers has increased significantly during the coronavirus pandemic and while it is important that consumers have access to products that help ensure personal and public safety, it is of utmost importance that consumers have access to products that are safe and not contaminated," David Light, founder and chief executive officer of Valisure, said in a press release.
He added that the uncontaminated sanitizers, including leading brand Purell, are still available and consumers should continue to use them.
The lab also called on authorities for better guidance on the acceptable number of times a person should use sanitizer daily and how much of the product they should apply.
"Hand sanitizer products are typically used in many times greater volume than standard drug products like tablets or capsules, so even a relatively low concentration limit can result in very high total exposure," Light said. "This strongly underscores the need for a daily limit in addition to a concentration limit."
Valisure's investigation cited two main reasons why benzene was found in the sanitizers studied: namely purification processes and an additive that creates hand sanitizer's gel-like texture is often manufactured with benzene.
Valisure also found that an import alert the FDA declared on January 26 on hand sanitizer products from Mexico would probably not address the issue of contaminated sanitizers on the market. In the sanitizers containing benzene, the majority were made in China, followed by the U.S.—with only a small portion were manufactured in Mexico.
The lab also found high levels of methanol and acetaldehyde, another carcinogen, in the sanitizers. The study called for the FDA to update daily exposure guidance and codify research on hand sanitizer into an official standard.
"As Valisure's results indicate, relying on industry self-reporting of analytical results is not sufficient protection from potentially dangerous contamination."
Newsweek has reached out to the FDA for comment on Valisure's findings, but did not receive a reply by publication time.
Correction 1:19 PM ET: A former version of this story misstated the amount of benzene contamination permitted by FDA in liquid hand sanitizers in their interim limits for the COVID-19 Public Health Emergency as 0.2 ppm.