21,000 Rohingya Muslims Flee Myanmar to Bangladesh Since October: IOM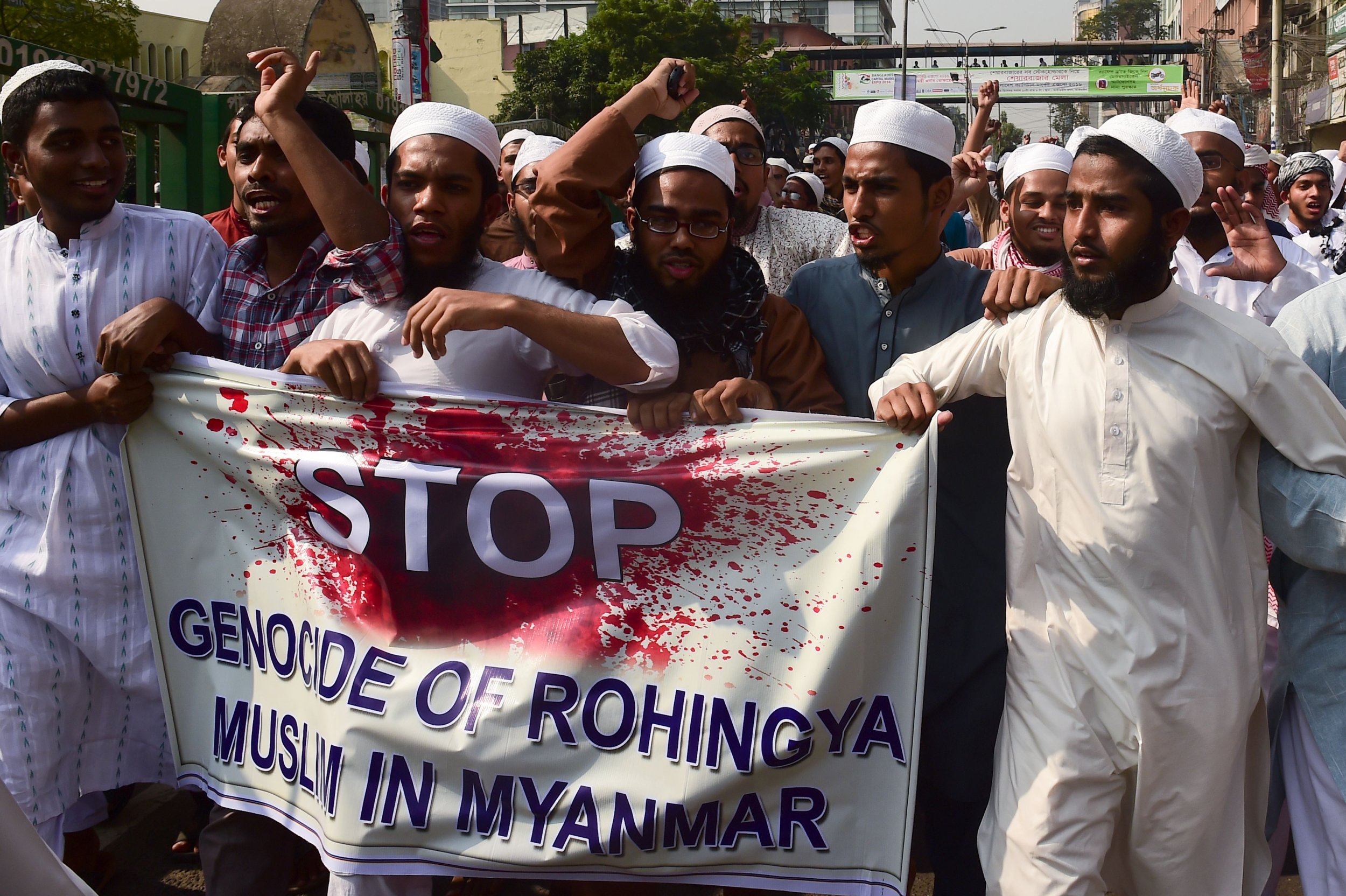 Around 21,000 members of Myanmar's Rohingya Muslim minority have fled persecution in the country to neighboring Bangladesh in recent weeks, according to an NGO.
The head of the International Organization for Migration's office in southeastern Bangladesh, Sanjukta Sahany, said Tuesday that the Rohingya were staying in makeshift shelters as well as official refugee camps.
Sahany told AFP that thousands of Rohingya had arrived in Cox's Bazar district, in southeastern Bangladesh, between October 9 and December 2.
Rohingya Muslims make up a minority of more than 1 million in Myanmar, where they are widely viewed as illicit settlers from Bangladesh and are effectively a stateless people. Members of the ethnic group are not allowed to vote in elections and Rohingya babies are not issued with birth certificates. Rohingya Muslims are concentrated in Myanmar's southwest Rakhine state, which borders Bangladesh.
U.S. authorities have called upon Aung San Suu Kyi, the de facto head of state in Myanmar, to do more to improve the plight of the Rohingya in the country, but the Nobel Peace laureate has been reserved on the issue.
Bangladeshi authorities have increased patrols on the border and have also deployed coastguard ships to turn back boats packed with Rohingya Muslims fleeing the country. They have turned back hundreds of boats since Myanmar's army initiated a crackdown on the Rohingya in Rakhine state.
The crackdown was initiated as a purported counter-insurgency operation following the killing of nine border policemen in a militant attack in October, but a senior U.N. official told the BBC that Myanmar was following a program of ethnic cleansing against the Rohingya. Human Rights Watch has analyzed satellite imagery that shows more than 1,250 buildings in northern Rakhine state that have been destroyed, mostly by arson attacks.
The Myanmar government have denied allegations that it is persecuting Rohingya Muslims.
Bangladeshi police on Tuesday stopped the march of thousands of Muslims, who were planning to demonstrate outside the Myanmar embassy in the capital Dhaka against the treatment of the Rohingya. Dhaka assistant police commissioner Shiblee Noman told AFP that about 10,000 people were part of the march and that they were "peaceful."