25 Best Albums Born Out of the Pandemic
On March 11, 2020, the World Health Organization declared the coronavirus a global pandemic, and the world faced a new normal with masking, lockdowns, and school closures. As people sheltered in place, fearful of catching the coronavirus, the world seemed to stop. Luckily, the music never did. Many musicians continued to write, perform, and release songs and albums that offered entertainment and comfort during one of the most challenging events in modern history.
Stacker examined data as of July 15, 2021, from Best Ever Albums—which ranks albums according to their appearance and performance on 40,000 editorial and data-based charts like Rolling Stone, Pitchfork, and Billboard—and compiled a list of the 25 best-released since the pandemic began.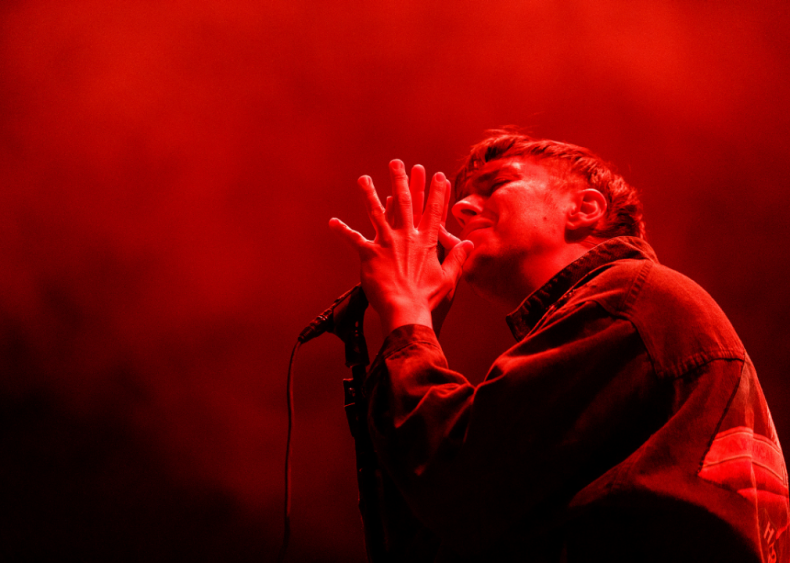 Artists recorded from home studios with the help of friends and family. One artist even enlisted the help of her rescue dogs, whom she credited on the album. There were remote concerts and appearances, and one band even had a concert where social distancing took the form of giant invisible bubbles that housed both the band as it performed and the viewing audience. Musicians used inventive methods to get their music out to listeners. Artists tapped into their own feelings and shared them so people would feel less alone.
Join Stacker to find out if your favorite pandemic album made the list.
You may also like: #1 pop song from the year you graduated high school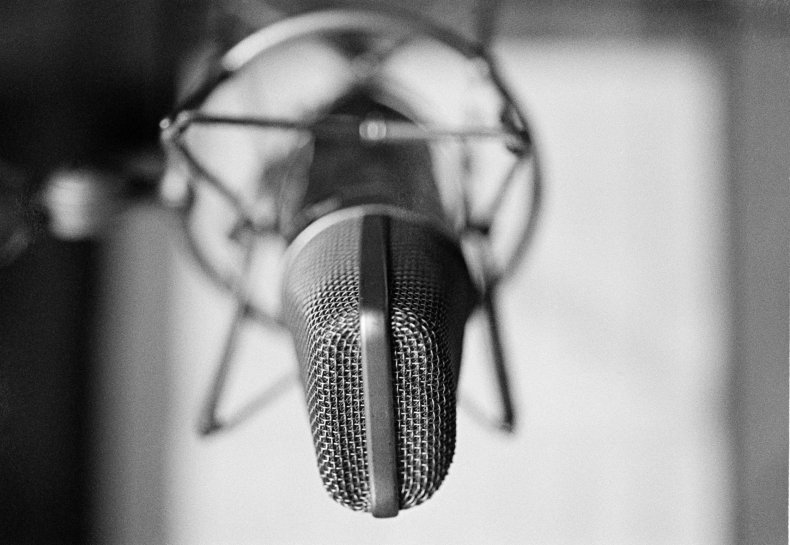 25. 'Microphones in 2020' by The Microphones
- Best Ever Albums score: 333
- Best Ever Albums user rating: 78
- Year: 2020
This single-track album has been referred to as a memoir or autobiography and is the band's first release since 2003's Mount Eerie. Regarding Microphones in 2020, singer and songwriter Phil Elverum tells Rolling Stone in an interview, "The point of this song was sort of: Here I am right now in 2020. I am currently all of those things. I am still that embarrassing stuff and the good stuff and everything has happened. It's all part of the recipe of the present moment. That's what I was trying to get out with the song."
24. 'American Head' by The Flaming Lips
- Best Ever Albums score: 339
- Best Ever Albums user rating: 76
- Year: 2020
Flaming Lips frontman Wayne Coyne has never shied away from innovative ideas, and in order to promote American Head and keep himself occupied during the pandemic, he came up with the idea for a concert where everyone was socially distanced. Each member of the audience and the members of the band were in massive clear inflatable bubbles. A proper American Head tour will kick off in August 2021, beginning in Ogden, Utah, and have 39 tour dates.
23. 'Women in Music Pt. III' by Haim
- Best Ever Albums score: 342
- Best Ever Albums user rating: 76
- Year: 2020
Los Angeles band and sisters Haim followed up their 2017 album Something to Tell You with the pandemic release Women in Music Pt. III. The track "I Know Alone" speaks to the loneliness of living in a quarantined world—"Days get slow like counting cell towers on the road / I know alone and I don't wanna talk about it." The sisters each faced their own trauma, and the reverberations can be felt in the candor of the album—Danielle coped with depression, Alana dealt with the death of a friend, and Este faced health issues with her Type I diabetes.
22. 'Song for Our Daughter' by Laura Marling
- Best Ever Albums score: 385
- Best Ever Albums user rating: 78
- Year: 2020
Laura Marling's latest album was inspired by Maya Angelou's book, Letter to My Daughter, and while it was scheduled to come out later than its April 2020 release date, Marlin tells NPR, "I saw no reason to hold back on something that, at the very least, might entertain, and at its best, provide some sense of union." The album not only show's how the artist has matured, but it reveals deeply personal stories from her own life with songs like "Fortune," which Marling admitted was inspired by her mother's "running away fund."
21. 'We Will Always Love You' by The Avalanches
- Best Ever Albums score: 393
- Best Ever Albums user rating: 78
- Year: 2020
Australian electronic group The Avalanches released their third album, We Will Always Love You, which is a mix of their signature sampling style, live instrumentation, and an impressive list of guest vocalists including Denzel Curry, Perry Farrell, and Johnny Marr. In an album review for Paste magazine, Clare Martin writes, "In making 'We Will Always Love You,' The Avalanches manifested their own Golden Record of sorts, bringing together the far-reaching sounds of the Yeah Yeah Yeahs' Karen O, Blood Orange, The Smiths' Johnny Marr, and numerous others—not to mention the countless samples used—to make their own warm snapshot of humanity."
You may also like: The Bestselling Album From the Last 65 Years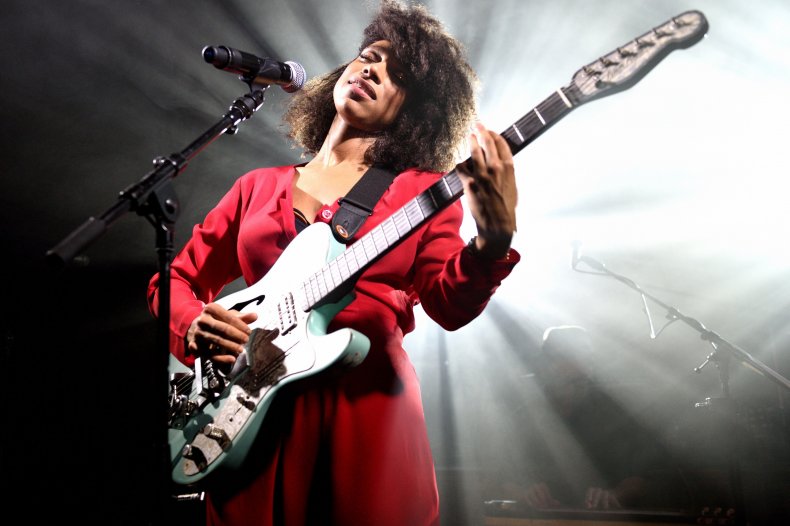 20. 'Lianne La Havas' by Lianne La Havas
- Best Ever Albums score: 429
- Best Ever Albums user rating: 79
- Year: 2020
The singer's third album saw its first single, "Bittersweet," released in February 2020, just before the coronavirus forced everyone into quarantine. The self-titled album received a four-star review from Jenessa Williams writing for NME, who writes of the album and La Havas, "By allowing herself space to follow her musical intuitions, [the singer-songwriter] might have finally found herself. On the closing track, in fact, she puts it best. 'I'm done with settling for so much less than I deserve,' she sings. Whether she's talking about love, her career, or both, it's a joy to finally see her win." Five years have passed since the release of La Havas' second album, Blood, though critics and fans feel it gave her time to grow, reinvent herself, and perfect the predominantly neo-soul style on her latest album.
19. 'A Hero's Death' by Fontaines D.C.
- Best Ever Albums score: 444
- Best Ever Albums user rating: 78
- Year: 2020
The second album for the Irish post-punk band was released in the middle of the summer of 2020 while the coronavirus raged around the globe. Writing for Pitchfork about A Hero's Death, Elizabeth Nelson says, "Heady, funny, and fearless, the Dublin band's second album is a maudlin and manic triumph, a horror movie shot as comedy, equal parts future-shocked and handcuffed to history." The band did not let the pandemic dampen the release of their sophomore effort and performed tracks from the album remotely for The Tonight Show.
18. 'Miss Anthropocene' by Grimes
- Best Ever Albums score: 447
- Best Ever Albums user rating: 75
- Year: 2020
Even the title of Grimes' fifth album makes a statement. Anthropocene is a geologic epoch defined by man's impact on the planet. The musician's stark and nihilist outpourings are clearly heard throughout the album, and Grimes blends Bollywood sounds, electronic pop, and dance music while also using instrumentation to enhance the effect. Grimes layers the banjo and violin in "Delete Forever," a song inspired by her friend and fellow artist Lil Peep's accidental and untimely death caused by a combination of fentanyl and Xanax.
17. 'Sawayama' by Rina Sawayama
- Best Ever Albums score: 451
- Best Ever Albums user rating: 77
- Year: 2020
The British-Japanese singer holds no punches when she addresses such complexities as dual identities, family, feminism, and racism with her debut album, an eclectic blend of genres from pop to R&B. Sawayama explains to E! News why she never considered delaying the album's release during the coronavirus pandemic: "And there was kind of no reason for me to push it back because, on a philosophical level, I just feel like we all need music to take our minds off it. [I'm] listening to the radio lots, and the radio just kind of, other than the news bulletins, it kind of reminds me that, you know, things are still ticking along."
16. 'Saint Cloud' by Waxahatchee
- Best Ever Albums score: 471
- Best Ever Albums user rating: 75
- Year: 2020
Kate Crutchfield honors her Alabama roots with Saint Cloud and pays homage to the country music of her childhood and those artists who've influenced her like Loretta Lynn and Tammy Wynette. Crutchfield got sober in 2018, and this album reflects her struggles with tracks like "Fire," whose lyrics ask, "And when I turn back around / Will you drain me back out / Will you let me believe that I broke through?"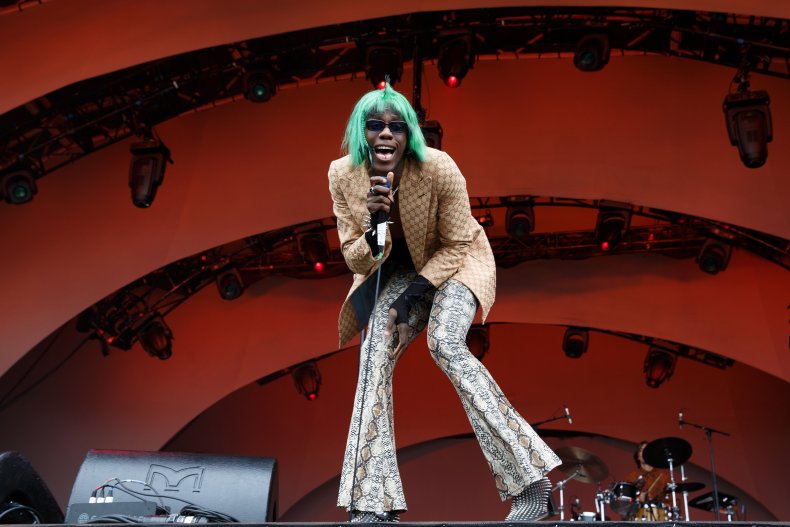 15. 'Heaven to a Tortured Mind' by Yves Tumor
- Best Ever Albums score: 508
- Best Ever Albums user rating: 77
- Year: 2020
Writing for Paste magazine, Austin Jones says of the album, "The record, with all its idiosyncrasies, will be remembered as a definitive piece by one of our era's most important rock icons—a pop star as transgressive and rule-breaking as the legends of the '70s and '80s we take for granted now." Indeed, Yves Tumor is known for their ability to shift sound, and Heaven to a Tortured Mind is more pop than anything they've done before. The album features live instrumentation as opposed to the samples and software Tumor relied on in the past.
14. 'Song Machine: Season One' by Gorillaz
- Best Ever Albums score: 509
- Best Ever Albums user rating: 79
- Year: 2020
The seventh album by the British virtual band features a different artist on each track, including St. Vincent, Beck, Elton John, and Robert Smith, who leads with the title track. The band launched the Song Machine project back in January 2020, before the world went into lockdown mode with the coronavirus with the song "Momentary Bliss," a punch track featuring Slowthai and Slaves. Gorillaz was the brainchild of Damon Albarn and Jamie Hewlett, and they released their debut album in 2001.
13. 'Rough and Rowdy Ways' by Bob Dylan
- Best Ever Albums score: 547
- Best Ever Albums user rating: 76
- Year: 2020
The Nobel Prize winner released his first album of original songs since 2012's Tempest. In late March 2020, as the pandemic picked up steam, Bob Dylan unexpectedly released "Murder Most Foul," a 17-minute song about the assassination of John F. Kennedy, which was told using a combination of dialogue, facts, and song references. While "Murder Most Foul" was released as the album's lead single, it is actually the 10th and final track on Rough and Rowdy Ways, the musician's 39th studio album.
12. 'The Ascension' by Sufjan Stevens
- Best Ever Albums score: 599
- Best Ever Albums user rating: 78
- Year: 2020
The Ascension was the perfect accompaniment to the isolation and loneliness of the coronavirus, and Sufjan Stevens seems to get to the core of the collective fears everyone felt with tracks like "Ativan," with lyrics like, "Put my head between my knees / I search myself for all disease / I separate the bottle from the cap." The album deals with heavy topics like anxiety and faith, and in an interview with The Atlantic, Stevens says, "But I'm inherently a pessimist ... For the first time ever, on 'The Ascension,' I'm being honest about what I feel about the world."
11. 'The Slow Rush' by Tame Impala
- Best Ever Albums score: 609
- Best Ever Albums user rating: 74
- Year: 2020
Australian musician Kevin Parker intended to release The Slow Rush, Tame Impala's fourth album and its first since the 2015 career-making album Currents, well before he did, but after a November 2019 listening party, he continued to tweak and make subtle changes. It is easy to see all the genres that have influenced Tame Impala's latest album, from soul to house to contemporary R&B. Writing for Rolling Stone, Jon Dolan notes, "Parker still sings like a Bee Gee with the soul of Bowie's Major Tom, floating above his thick disco, funk, and trip-hop beats, beautifully manicured synth textures and easeful Yacht-soul melodies."
You may also like: 30 Stunning Photos From the Golden Age of Jazz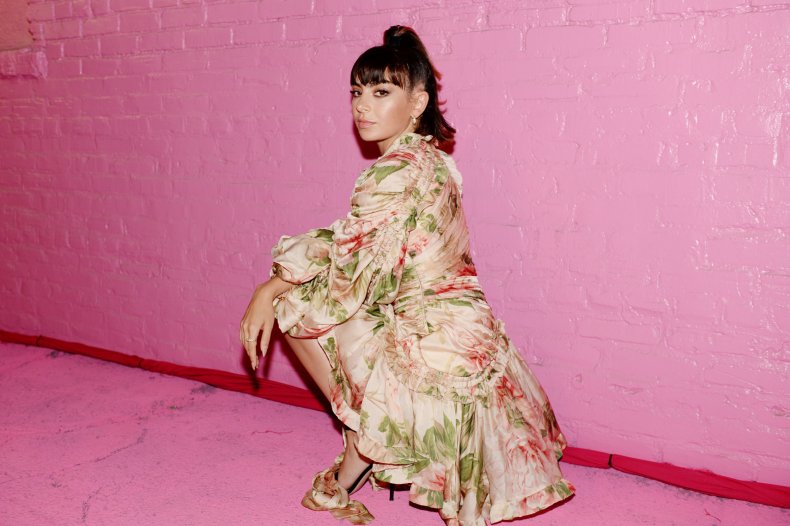 10. 'How I'm Feeling Now' by Charli XCX
- Best Ever Albums score: 657
- Best Ever Albums user rating: 76
- Year: 2020
Charli XCX thought out and created How I'm Feeling Now over six weeks while at home during quarantine, an impressive feat that hasn't gone unnoticed by fans and critics. Writing for Variety, Jem Aswad says the album "shows this deeply talented and creatively restless artist pushing the boundaries of her music practically in real-time (which one can do almost literally via her Instagram and Zoom sessions), and giving tantalizing hints of what might come next." The musician's tracks felt relatable during the pandemic and "Anthems," a song workshopped on Instagram Live, spoke to those stuck inside with lyrics like, "I'm so bored / Wake up late, eat some cereal / Try my best to be physical / Lose myself in a TV show / Staring out to oblivion / All my friend are invisible."
9. 'Set My Heart on Fire Immediately' by Perfume Genius
- Best Ever Albums score: 667
- Best Ever Albums user rating: 78
- Year: 2020
Perfume Genius continues to evolve, and Mike Hadreas' fifth album is no exception. Complete with string arrangements, harpsichord sections, and Hadreas' impressive vocal range, Set My Heart on Fire Immediately received high marks with critics and fans. The album has a Metascore of 91 and a user score of 8.5 on Metacritic as of July 30, 2021.
8. 'After Hours' by The Weeknd
- Best Ever Albums score: 669
- Best Ever Albums user rating: 74
- Year: 2020
Canadian singer The Weeknd also acted as the primary producer on his fourth album, After Hours. On the album, The Weeknd used Sir Elton John's "Your Song," and John tells Billboard about it. "I saw him at a party after the Oscars, and he's always been such a sweet and lovely humble man. And he told me then, he said, 'I got a surprise for you on this record.' And I went, 'Really?' He said, 'Yeah.' And the surprise is that he's borrowed a bit of 'Your Song.' 'I hope you don't mind, I hope you don't mind,' for the 'Scared to Live' track." Many critics and fans also commented on how many '80s references there are on the album, which the Weeknd commented on in Variety: "I think that just comes from being an '80s connoisseur and hearing the Pretenders or Roxy Music or Hall & Oates."
7. 'What's Your Pleasure?' by Jessie Ware
- Best Ever Albums score: 780
- Best Ever Albums user rating: 79
- Year: 2020
With tracks like "Read My Lips" and "Save a Kiss," British singer Jessie Ware's pandemic album made listeners long for the good old days when they could dance carefree in packed nightclubs. A mix of electronic-funk, disco, and house music, Brittany Spanos, writing for Rolling Stone, calls "What's Your Pleasure?" "undeniably, the British pop star's best album yet: "A sumptuous tribute to both peak- and post-disco as well as the Black, brown and LGBTQ people the genre resonated with most deeply."
6. 'Shore' by Fleet Foxes
- Best Ever Albums score: 860
- Best Ever Albums user rating: 78
- Year: 2020
Fleet Foxes' fourth album displays the band's folk-rock sound with tracks like "Sunblind," a tribute to several late artists like John Prine and Elliott Smith. When the coronavirus began, Robin Pecknold, Fleet Foxes' frontman and songwriter, was about halfway through with Shore, but he felt stuck watching life unfold from his Greenwich Village apartment in the city that would become the pandemic's epicenter. Surprisingly, the album is more optimistic than the band's past endeavors and Pecknold tells NME, "The pandemic was a big period of reflection for me in that I recognized that a lot of my problems compared to what's going on are just so small. I've been so lucky to make music for a living, to know the people I know, and to have been born with the talents I have and to have cultivated them."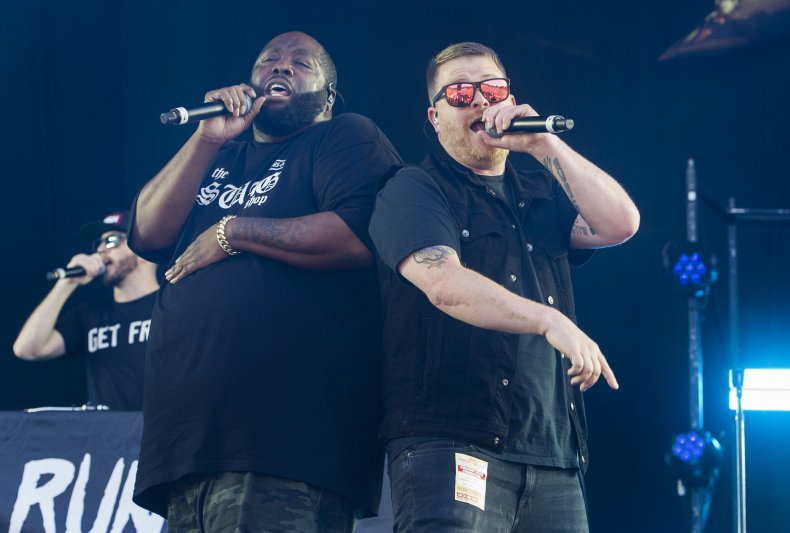 5. 'RTJ4' by Run The Jewels
- Best Ever Albums score: 1,005
- Best Ever Albums user rating: 80
- Year: 2020
Hip-hop duo Run the Jewels' fourth studio album was released digitally on June 3, 2020, on their own imprint Jewel Runners. The lyrics on the track "Walking in the Snow"—"You so numb you watch the cops choke out a man like me / Until my voice goes from a shriek to whisper—'I can't breathe' / And you sit there in the house on couch and watch it on TV"—are about Eric Garner. Although the lyrics could just as easily be about George Floyd and the race riots that raged on during the summer that also featured a raging pandemic. The influential album was even performed in its entirety in October 2020 on Adult Swim with Run the Jewels' dynamic duo Killer Mike and El-P attempting to encourage voters.
4. 'Folklore' by Taylor Swift
- Best Ever Albums score: 1,036
- Best Ever Albums user rating: 75
- Year: 2020
Taylor Swift didn't idle away during her time in quarantine; she secretly recorded Folklore, an album featuring collaborations with Bon Iver and The National's Aaron Dessner. It dropped with little warning and no pre-promotion, and it allowed Swift to take creative freedoms and risks. The album also called upon her greatest asset: storytelling.
3. 'Punisher' by Phoebe Bridgers
- Best Ever Albums score: 1,396
- Best Ever Albums user rating: 81
- Year: 2020
Self-produced with Ethan Gruska and Tony Berg, Punisher is Bridgers' second full-length album as a solo artist. The album's title track is a heartbreaking homage to one of Bridgers' greatest and most enduring musical influences, Elliott Smith, who died mysteriously in 2003 of stab wounds. Bridgers tells The New Yorker, "I wrote a song about how, if Elliott Smith were alive, I probably wouldn't have been the most fun person for him to talk to. I'm a superfan, and I know way too much about his music. So I wrote that as if I were the punisher."
2. 'Fetch the Bolt Cutters' by Fiona Apple
- Best Ever Albums score: 2,108
- Best Ever Albums user rating: 82
- Year: 2020
There is clapping, stomping, and banging on Fiona Apple's latest album, a freeing mix where Apple seems to purge every woe addressing everyone from mean girls to abusive men. Apple recorded the album in her Venice Beach home and even called on her rescue dogs, who can be heard on Fetch the Bolt Cutters to help, with several of them receiving credit on the album. Apple's latest effort became the highest-rated album ever on Metacritic, and as of July 2021, it holds the No. 2 spot.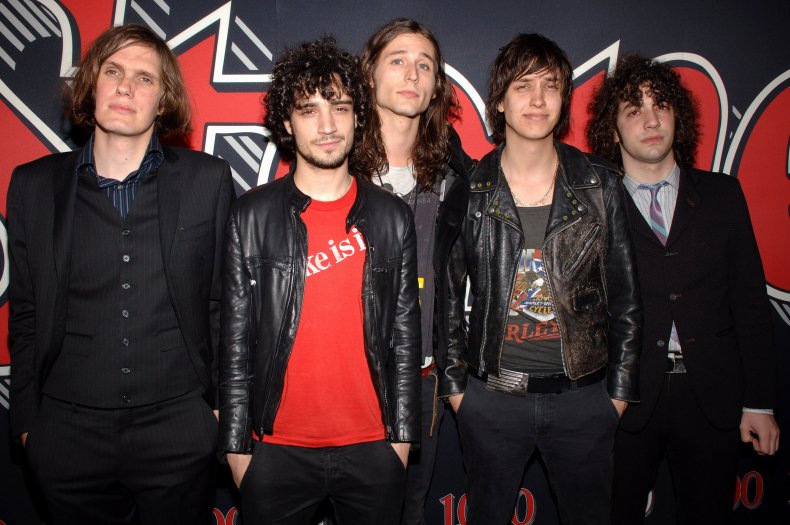 1. 'The New Abnormal' by The Strokes
- Best Ever Albums score: 2,497
- Best Ever Albums user rating: 82
- Year: 2020
The New York City band's sixth studio album marked their first in seven years. Produced by Rick Rubin, the album's title reflects not only the new state of the world in the global pandemic, but that of the city that birthed the band. Writing for Rolling Stone, Jon Dolan notes, "The Strokes heart the eighties and sound like themselves on 'The New Abnormal,'" and while the band has moved on to side projects, they remain connected, which Dolan picks up on and observes, "during the 15 seconds or so of studio banter that end 'The Adults Are Talking,'... this particular get-together is more like a weekend golf reunion for a bunch of college buds."
You may also like: The 25 Best Bob Dylan Albums of All Time