The 25 Best Rom-Coms on Netflix, According to Critics
Valentine's Day is just around the corner, which means it's time to set your Netflix queue up with romantic comedies. These feel-good films are great to watch with your significant other, your friends, or on your own with a tub of ice cream and a cozy blanket (we don't judge!). Whether we've seen some of these hundreds of times, or are tuning in for our first viewing, rom-coms can warm our hearts, make us believe in love, and show us connections can be made in the most unlikely places.
If you're looking for something to watch on February 14 to set the mood (or make your partner laugh with you), we did some research to get your watch list ready. From cheesy teen romances to time travel-centric films (and even a couple of action-packed love stories), here are the best romantic comedies you can watch on Netflix according to Metacritic.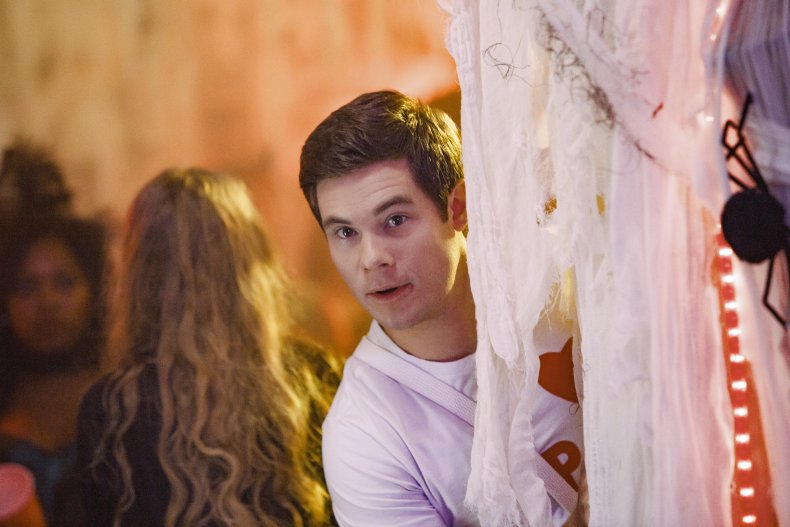 25. When We First Met, 2018
Metacritic rating: 36
IMDb rating: 6.4
Runtime: 97 minutes
Adam Devine stars in this Netflix original film as Noah, who time travels with the help of a photobooth to the day he met Avery (Alexandra Daddario), his crush who otherwise considers him a friend. Noah attempts to break through Avery's friend zone several times through this mysterious photo booth, but learns more about how things are meant to be between him and Avery. Shelley Hennig, Andrew Bachelor and Robbie Amell also star in Groundhogs Day–esque meet-cute gone awry.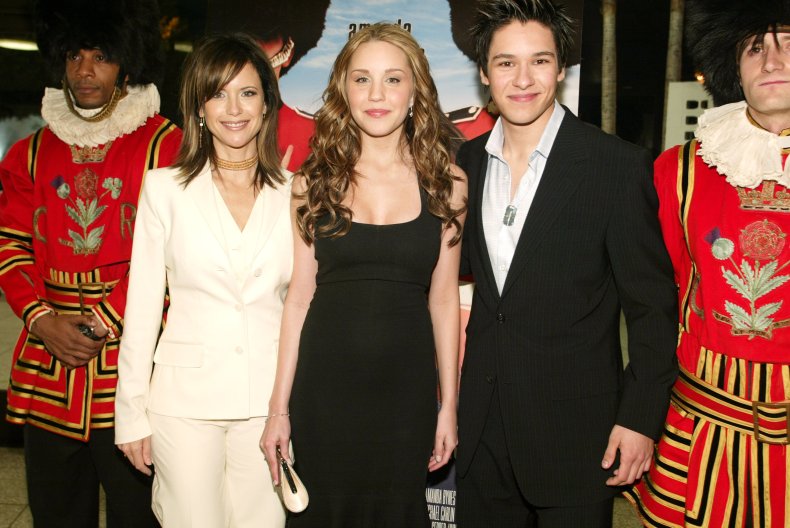 24. What A Girl Wants, 2003
Metacritic rating: 41
IMDb rating: 5.8
Runtime: 105 minutes
Amanda Bynes and Colin Firth star in this film loosely based on the 1958 film The Reluctant Debutante. When New Yorker Daphne (Bynes) finds out that her father Lord Henry Dashwood (Firth) is an aristocrat in the U.K., she heads across the pond to find him. However, Dashwood is flustered by her surprise arrival, and didn't even know he had a daughter. If the news of his daughter's existence is leaked, his current campaign for election could be ruined. Daphne tries to fit in and get to know her father without hurting his career. It's cheesy, but anyone who grew up adoring The Amanda Show will tell you that this is a classic Bynes film.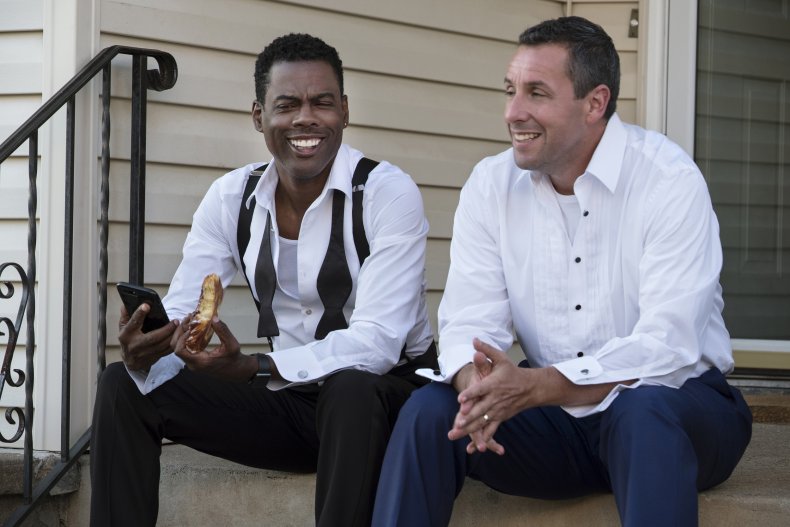 23. The Week Of, 2018
Metacritic rating: 41
IMDb rating: 5.2
Runtime: 116 minutes
When Kenny's (Adam Sandler) daughter and Kirby's (Chris Rock) son's wedding is a week away and their respective families gather, nothing goes right in preparation for the big day. Opposing personalities, differences in expectations for the wedding and plans constantly falling apart makes the week of the wedding feel longer than ever. Steve Buschemi, Allison Strong, Roland Buck III and Rachel Dratch also join Sandler and Rock onscreen.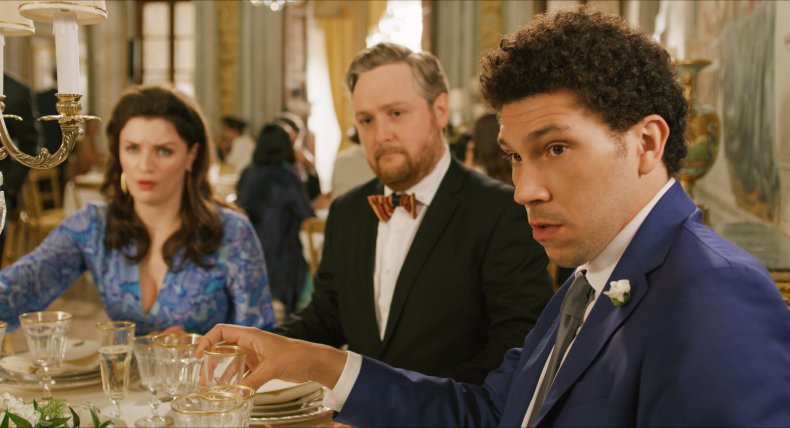 22. Love Wedding Repeat, 2020
Metacritic rating: 41
IMDb rating: 5.5
Runtime: 100 minutes
Jake (Sam Claflin) couldn't be more excited for his little sister's wedding and wants everything to be perfect. However, when a crazy ex, an uninvited guest, the girl of his dreams, and misplaced sleeping pills become part of the otherwise perfect mix, alternate versions of the big day unfold, and Jake has to figure out the best way to make things go smoothly. What could possibly go wrong?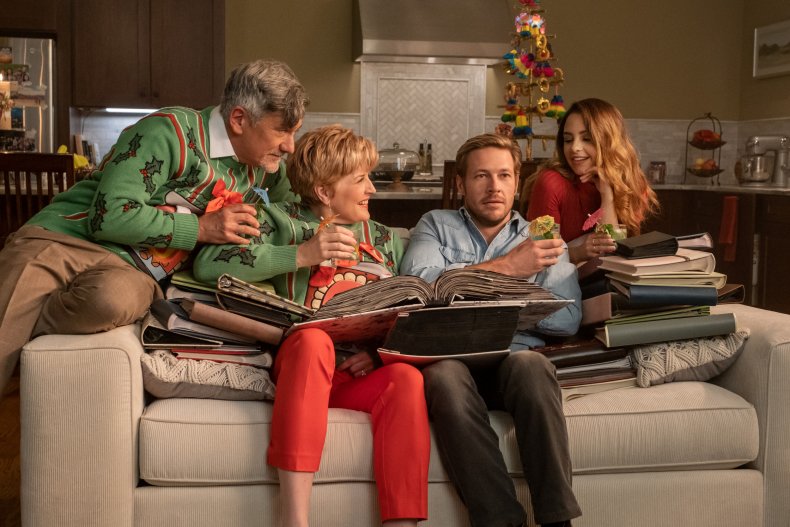 21. Holidate, 2020
Metacritic rating: 44
IMDb rating: 6.1
Runtime: 104 minutes
Anyone who's been single for the holidays can relate to Carly (Emma Roberts) and Jackson's (Luke Bracey) situation, as the two platonic strangers decide to be each other's plus one to make family gatherings slightly less insufferable. However, they develop feelings for each other throughout the charade and look past how cheesy romance can be.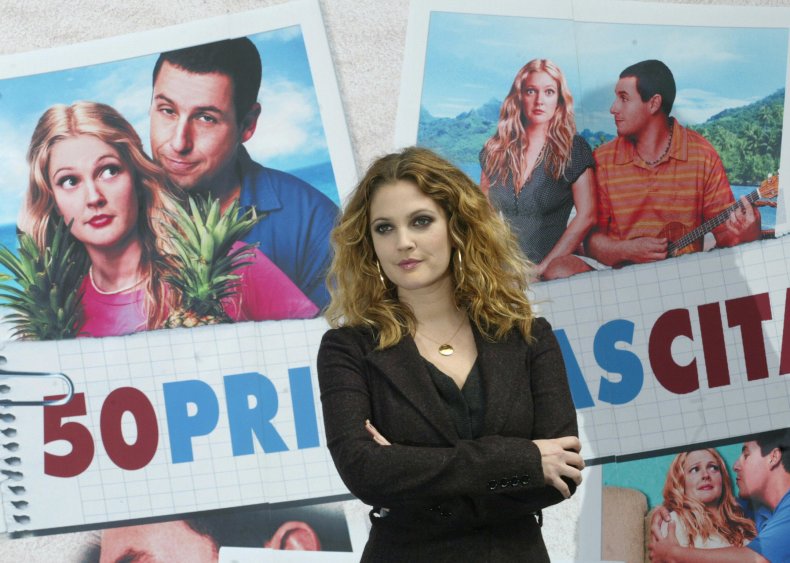 20. 50 First Dates, 2004
Metacritic rating: 48
IMDb rating: 6.8
Runtime: 99 minutes
Imagine meeting the man of your dreams, but forgetting who he is or about your amazing date the following day? Such is the premise of 50 First Dates, where Adam Sandler's Henry struggles to win Lucy (Drew Barrymore) over for more than a day, since she has short-term memory loss. The touching film shows what lengths Henry will go to to be part of Lucy's live.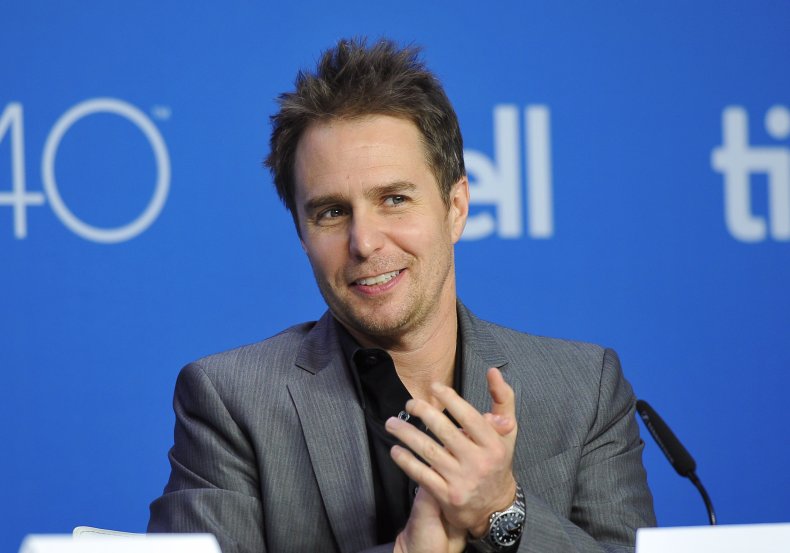 19. Mr. Right, 2015
Metacritic rating: 52
IMDb rating: 6.3
Runtime: 95 minutes
Anna Kendrick and Sam Rockwell star in Mr. Right, where Kendrick's Martha falls for Francis (Rockwell), who happens to be a former hit man. When Martha finds out about Francis's dark past, their relationship comes to a crossroads, and they must save each other when Francis realizes his previous hit man days are far from over.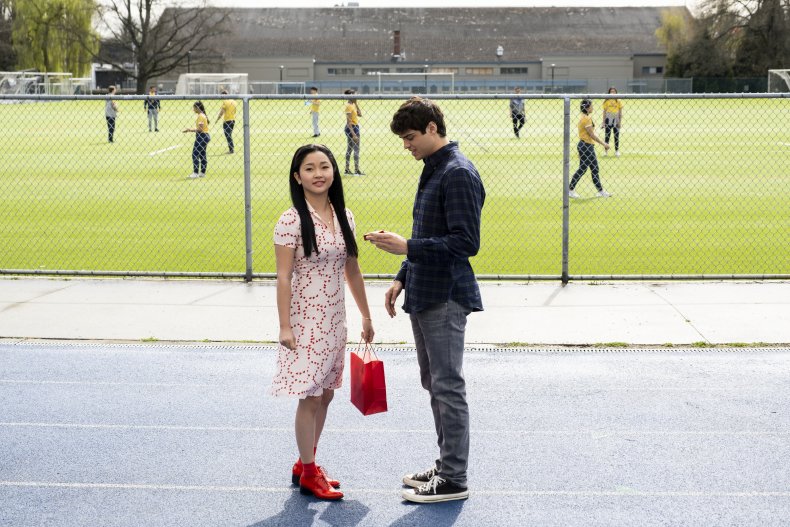 18. To All the Boys: P.S. I Still Love You, 2020
Metacritic rating: 54
IMDb rating: 6.0
Runtime: 101 minutes
The sequel to the 2018 hit To All the Boys I've Loved Before follows Lara Jean (Lana Condor) and her boyfriend Peter (Noah Centineo) as they make their relationship official. However, the mysterious work of her love letters aren't finished, when a new suitor enters the picture.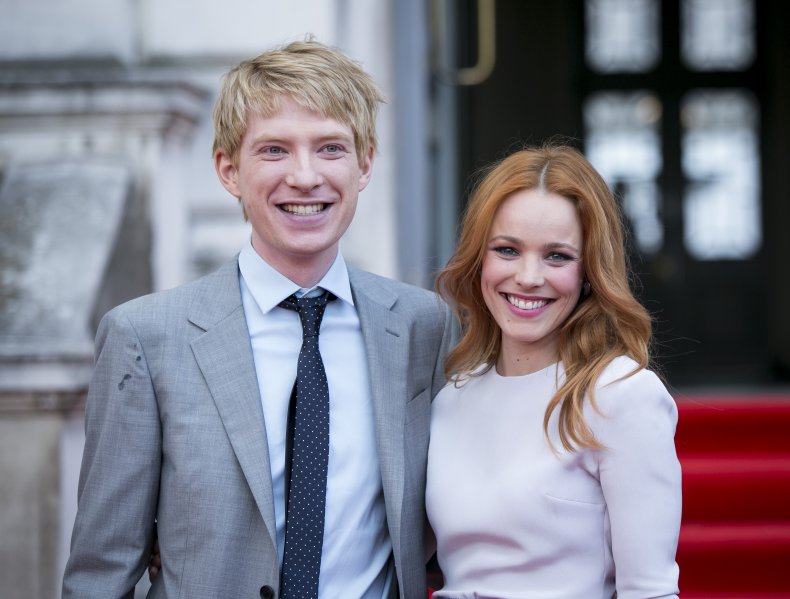 17. About Time, 2013
Metacritic rating: 55
IMDb rating: 7.8
Runtime: 123 minutes
Rachel McAdams and Domnhall Gleeson star in this bittersweet rom-com/time travel film. When Tim (Gleeson) discovers he can travel through time, he decides to alter the events of his life, including meeting and ultimately marrying the girl of his dreams, Mary (McAdams). However, he learns that with with time travel comes repercussions, including how his family is effected by his actions. Grab the tissues for this one, folks.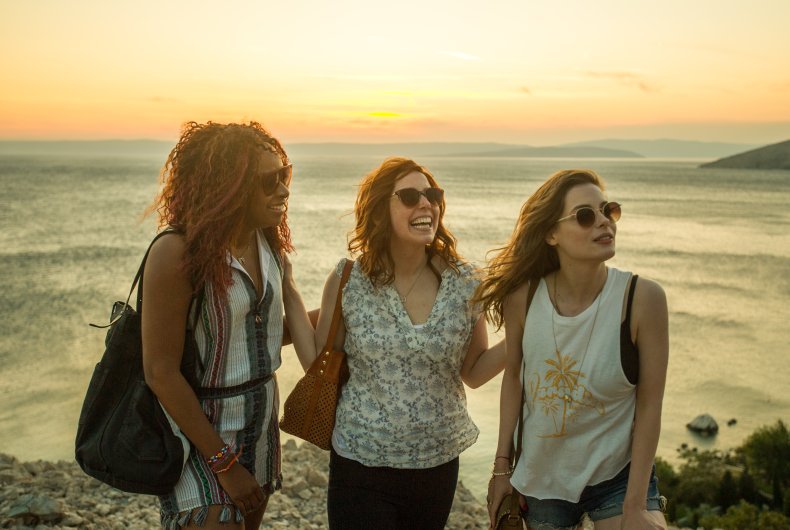 16. Ibiza, 2018
Metacritic rating: 56
IMDb rating: 5.2
Runtime: 94 minutes
Publicist Harper (Gillian Jacobs) is accompanied by her friends (Vanessa Bayer, and Phoebe Robinson) on a business trip to Ibiza, where they meet an attractive deejay. Instead of focusing on her work, Harper seeks out JD Leo West (Richard Madden) and pursues a different type of passion.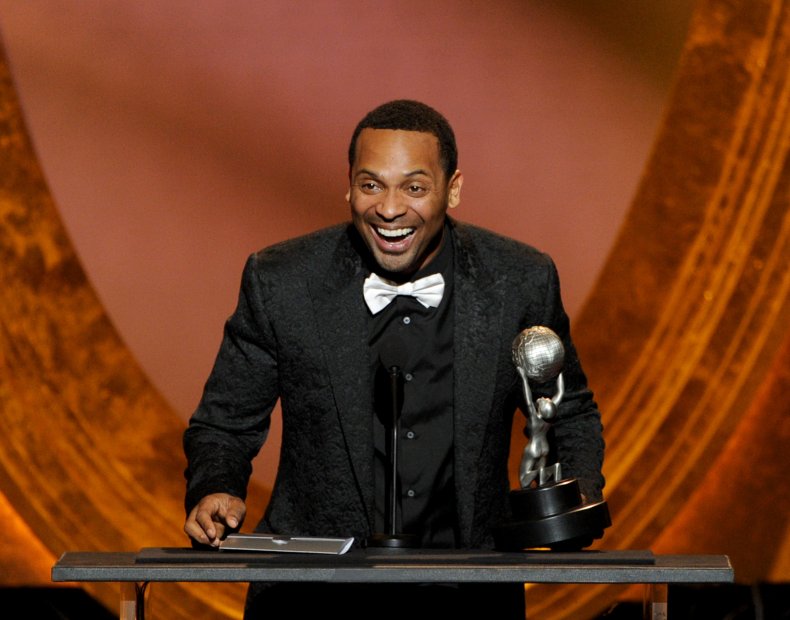 15. Jumping the Broom, 2011
Metacritic rating: 56
IMDb rating: 5.7
Runtime: 112 minutes
Two very different families gather in Martha's Vineyard for a wedding. Despite good intentions from everyone to celebrate the newlyweds, things don't necessarily go as planned. Angela Bassett, Paula Patton, Laz Alonso, Loretta Devine, Mike Epps and Meagan Good are among the talent that star in this hilarious ensemble piece.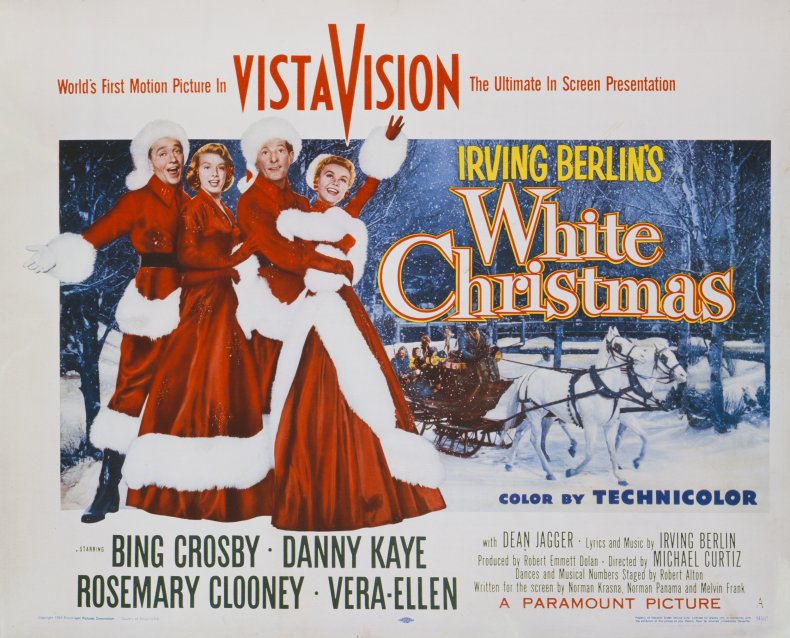 14. White Christmas, 1954
Metacritic rating: 56
IMDb rating: 7.6
Runtime: 120 minutes
The holidays may be over, but that doesn't mean we can't tune into feel-good classic Christmas movies any time! The 1954 musical film starring Bing Crosby, Rosemary Clooney, Danny Kaye and Vera-Ellen follow a group of performers who team up to save a cozy Vermont inn.
13. The Lovebirds, 2020
Metacritic rating: 59
IMDb rating: 6.1
Runtime: 96 minutes
Issa Rae and Kumail Nanjiani star in this action-packed rom-com, where a couple's defining moment early in their relationship leaves them involved in a murder mystery. If they can endure this strange chain of events, they can likely (hopefully!) survive anything together.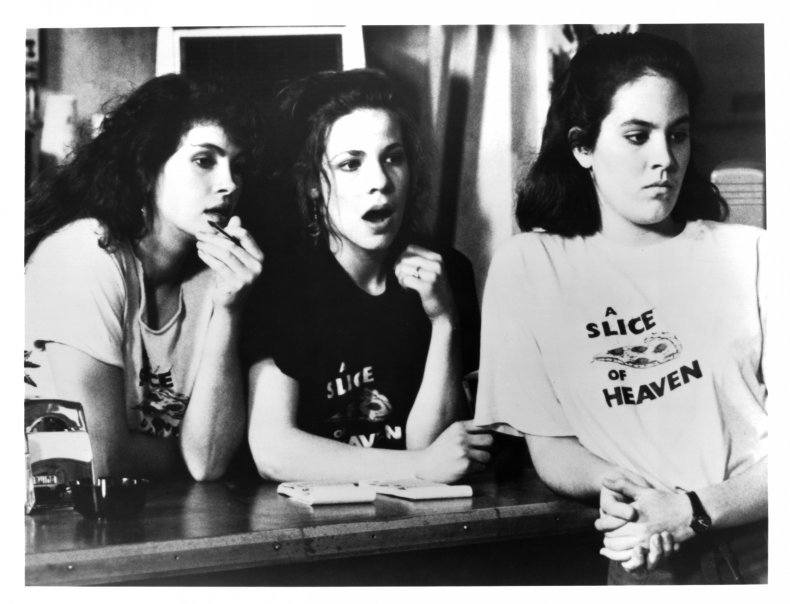 12. Mystic Pizza, 1988
Metacritic rating: 60
IMDb rating: 6.3
Runtime: 104 minutes
This coming-of-age rom-com follows a group of girls working at a pizzeria in Connecticut, and the men they fall for. Julia Roberts and Lili Taylor lead the ensemble piece, which will leave you craving a slice of pizza.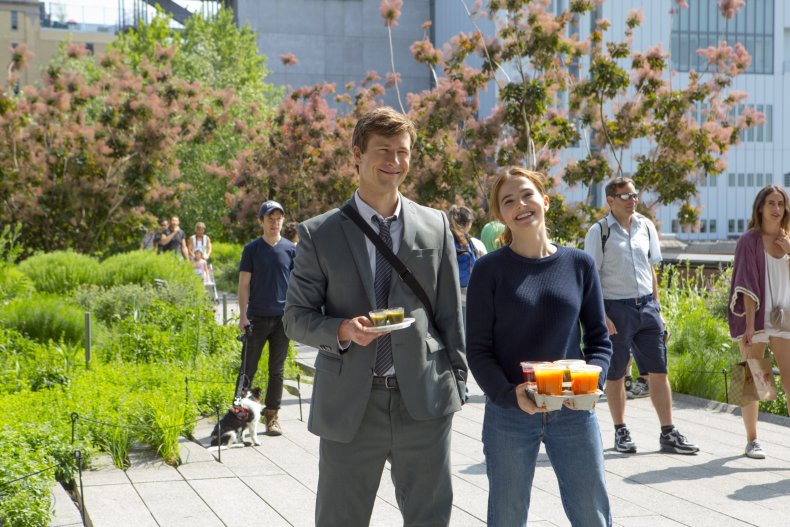 11. Set It Up, 2018
Metacritic rating: 62
IMDb rating: 6.5
Runtime: 105 minutes
Executive assistants Charlie and Harper (Glenn Powell and Zoey Deutch) decide to set their demanding bosses up with each other (Taye Diggs and Lucy Liu) on a date to finally get some free time from their hectic jobs. However, the assistants fall for each other during their scheming, and their set-up meet-cute winds up being more trouble than it's worth.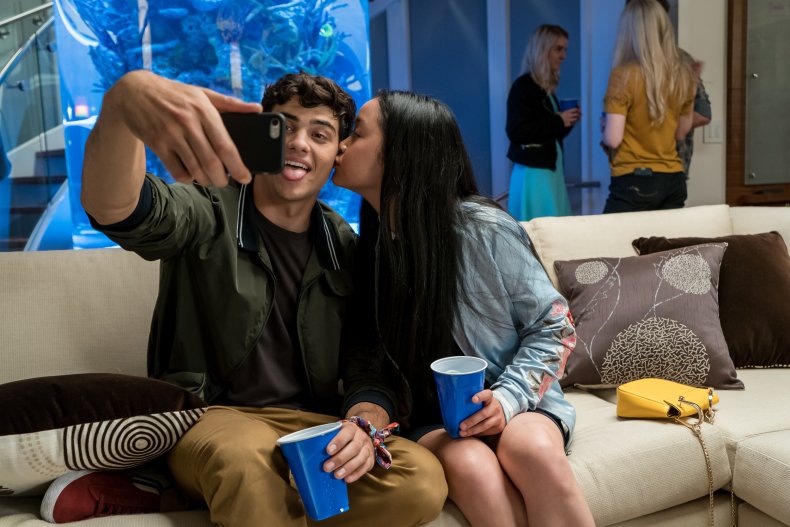 10. To All the Boys I've Loved Before, 2018
Metacritic rating: 64
IMDb rating: 7.1
Runtime: 99 minutes
When Lara Jean's (Lana Condor) personal love letters to her crushes are sent to them, chaos ensues, and she must confront each of her former lovers. It's everyone's worst nightmare, but audiences are enchanted by Lara Jean taking on what our teenage selves would deem the impossible.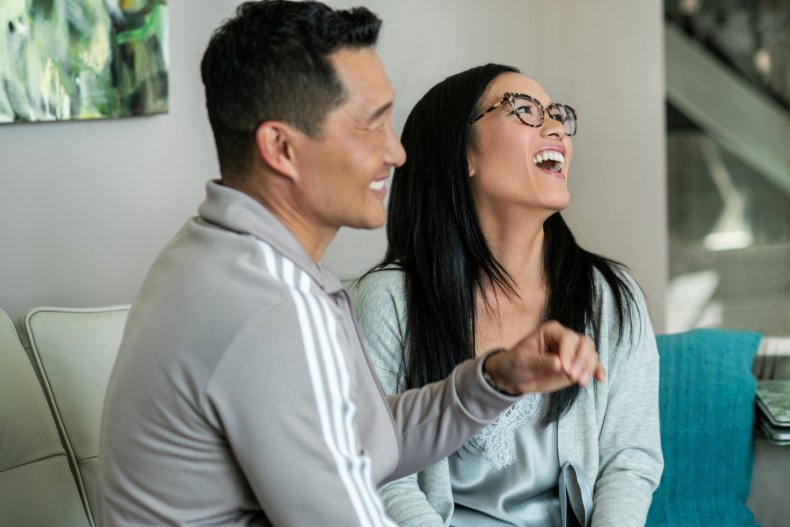 9. Always Be My Maybe, 2019
Metacritic rating: 66
IMDb rating: 6.8
Runtime: 101 minutes
Folks always thought childhood friends Sasha (Ali Wong) and Marcus (Daniel Dae Kim) would wind up together, except for them. Fast-forward 15 years, they reluctantly revisit the idea as adults, and consider what could have been.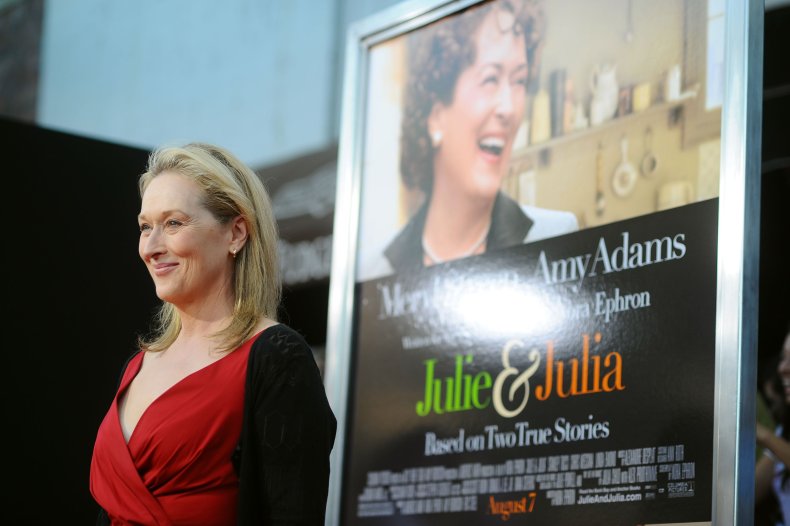 8. Julie & Julia, 2009
Metacritic rating: 66
IMDb rating: 7.0
Runtime: 123 minutes
The story of famous chef Julia Child's (Meryl Streep) time in France during the 1950s is entwined with blogger Julia Powell's (Amy Adams) life in 2002, as she attempts to cook her way through Mastering the Art of French Cooking. Told through a series of flashbacks, both Child and Powell struggle to find their place in their respective worlds, but find with passion and many sticks of butter, they can do anything. Chris Messina and Stanley Tucci also star in this film, which will have you scrambling for a croissant.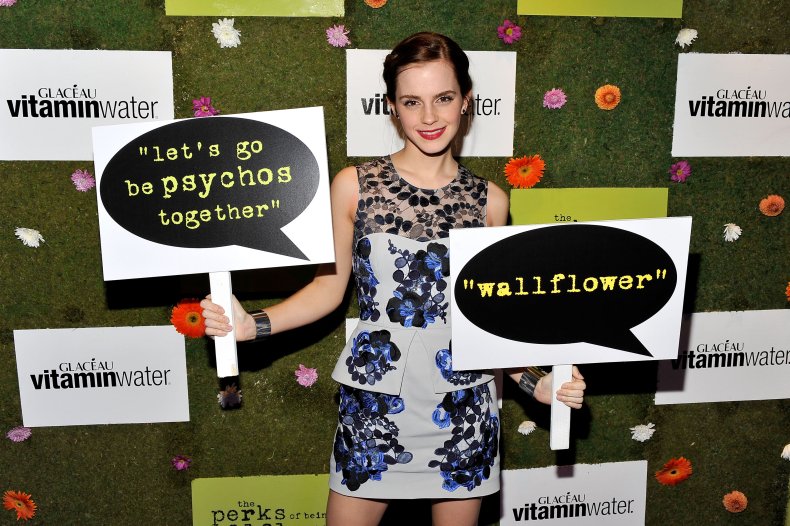 7. Perks of Being a Wallflower, 2012
Metacritic rating: 67
IMDb rating: 8.0
Runtime: 103 minutes
Based on Stephen Chbosky's book of the same name, Perks of Being A Wallflower follows Charlie (Oliver Lerman), an introverted high school freshman who befriends seniors Patrick (Ezra Miller) and Sam (Emma Watson). The film follows Charlie as he experiences love, loss and finding himself through his first year at high school, along with grappling with his own mental illness. Though not a traditional rom-com, there are feel-good moments throughout that will make you want to revisit Perks again and again.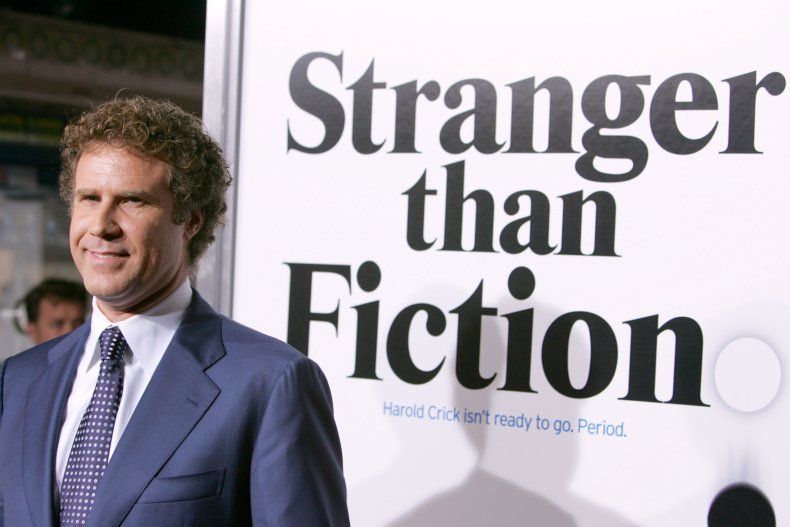 6. Stranger Than Fiction, 2006
Metacritic rating: 67
IMDb rating: 7.5
Runtime: 113 minutes
Will Ferrell, Emma Thompson, Maggie Gyllenhall, Queen Latifah and Dustin Hoffman star in this hidden gem of a rom-com. Ferrell's Harold Crick life is flipped upside down when a disembodied voice (Thompson) begins narrating every aspect of his life from work and relationship, to his death. When Crick finds out that at the end of the story he will die, he panics and tries to prevent the ending from happening by hunting down the narrator.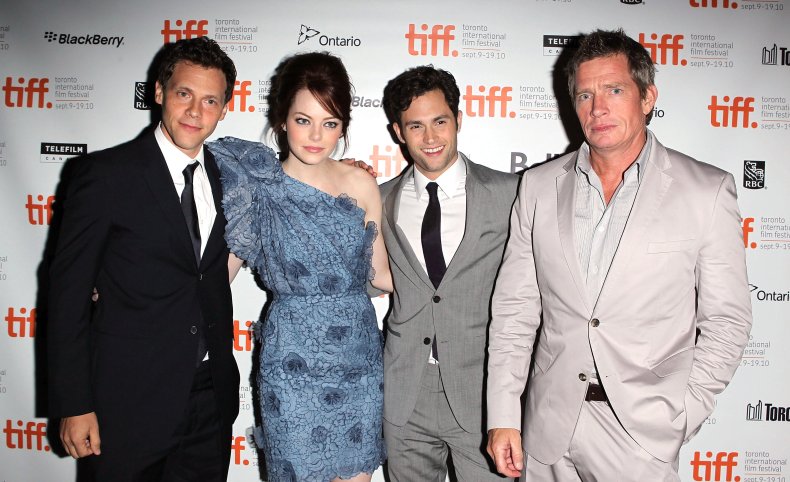 5. Easy A, 2010
Metacritic rating: 72
IMDb rating: 7.0
Runtime: 92 minutes
Emma Stone shines in this film as Olive, a girl who takes advantage of swirling high school rumors about her sex life to move up the social ladder and cash in on the lies. However, things spiral out of control when she's bit off more than she can chew and the lies make things more complicated for her friends, family and high school. Easy A's stacked cast includes Amanda Bynes, Penn Badgley, Victoria Clarkson, Stanley Tucci, Thomas Hayden Church and Fred Armisen, and is loosely based on Nathaniel Hawthorne's classic novel The Scarlet Letter (hence, the red "A" Olive stitches onto her clothes).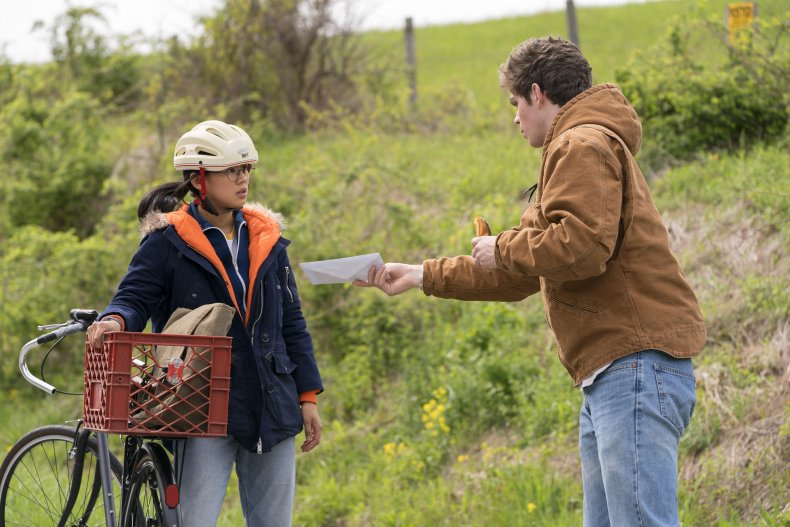 4.The Half of It, 2020
Metacritic rating: 74
IMDb rating: 6.9
Runtime: 104 minutes
Straight-A student Ellie Chu (Leah Lewis) agrees to help jock Paul Munsky (Daniel Diemer) write love letters to his crush Aster Flores (Alexxis Lemire). Little does he know that Ellie winds up falling for her as well. The funny coming-of-age story shows that love can blossom in the most unexpected places.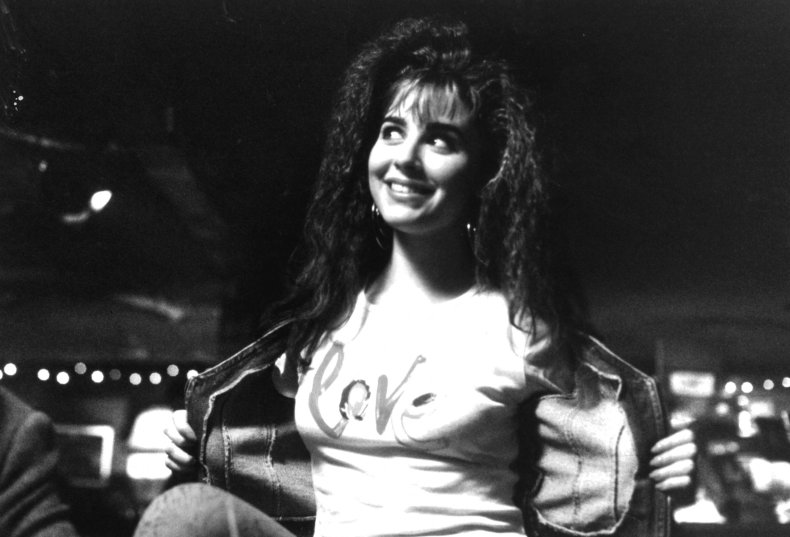 3. Kicking and Screaming, 1995
Metacritic rating: 75
IMDb rating: 6.8
Runtime: 96 minutes
Noah Baumbauch's feature directorial debut focuses on a handful of college grads that linger at their alma matter after they graduate, refusing to enter adulthood. Josh Hamilton, Chris Eigeman, Carlos Jacott, Eric Stoltz, Olivia d'Abo, Accra Buono and and Parker Posey star in this relatable rom-com, as many of us can relate to wanting just one more semester of undergrad.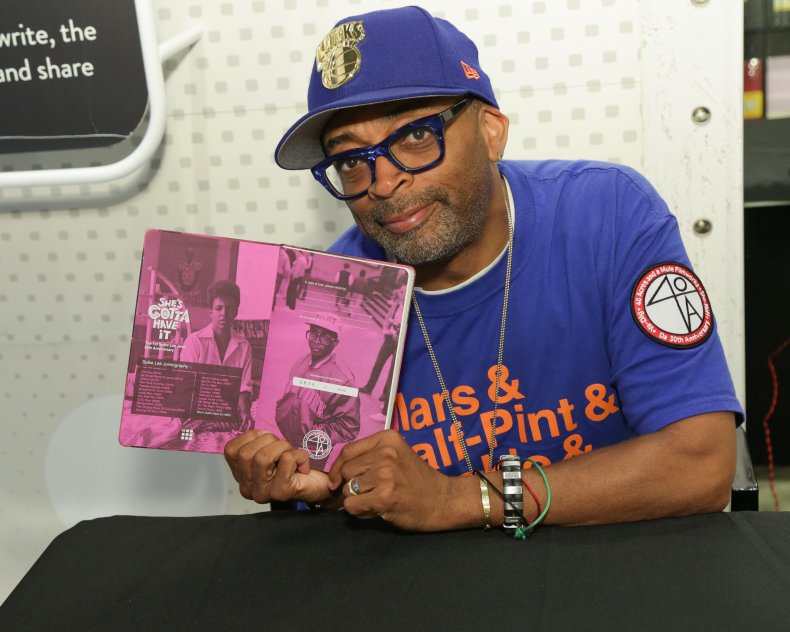 2. She's Gotta Have It, 1986
Metacritic rating: 79
IMDb rating: 6.8
Runtime: 84 minutes
Spike Lee's black-and-white (and first feature length) film follows a woman (Tracy Camilla Jones) and her three lovers (Tommy Redmond Hicks, John Canada Terrell and Lee himself). Tracy refuses to be attached to a single partner and would rather enjoy her own freedom. However, when the three suitors meet, chaos ensues. If the film leaves you wanting more, there's the Netflix series of the same name by Lee that's definitely worth checking out.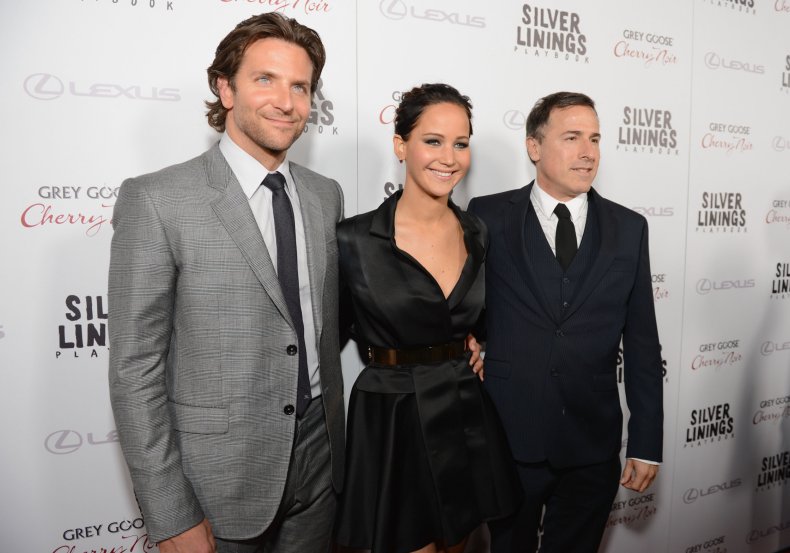 1. Silver Linings Playbook, 2012
Metacritic rating: 81
IMDb rating: 7.7
Runtime: 122 minutes
Following time spent at a mental institution, Pat Solitano (Bradley Cooper) moves back home with his parents in Philadelphia and wants to amend things with his wife. However, after he meets Tiffany (Jennifer Lawrence), he realizes he could find happiness elsewhere. An Eagles obsessed Robert De Niro and Jackie Weaver also star in David O. Russell's feel-good movie based on Matthew Quick's book by the same name (which this writer highly recommends).