The 25 Most Popular British TV Shows
From Newcastle Brown Ale to Pink Floyd, Americans love the cultural gifts of the British—but perhaps none so much as British television shows. These series have a long and proven history of offering up some of the most iconic dramas, documentaries, mysteries, and sitcoms. From mind-altering science fiction to political sitcoms to sketch comedies, British TV keeps the bar high for what's considered great TV.
To celebrate the rich, complex, and often humorous offerings from across the pond, Stacker looked at the best TV shows of all time released by British production companies and ranked them by IMDb user rating, ties broken by votes. To qualify, the show had to have 5,000 votes.
These series often go from being a small, centralized favorite to an enduring worldwide favorite like Doctor Who. Or, they instantly win people over all around the world, dominating the telly and streaming services akin to Ted Lasso. Either way, the influence, charm, and signature wit of British television shows is worth exploring and honoring. Here are the best British TV shows from the past and present.
You may also like: 100 best 'Seinfeld' episodes of all time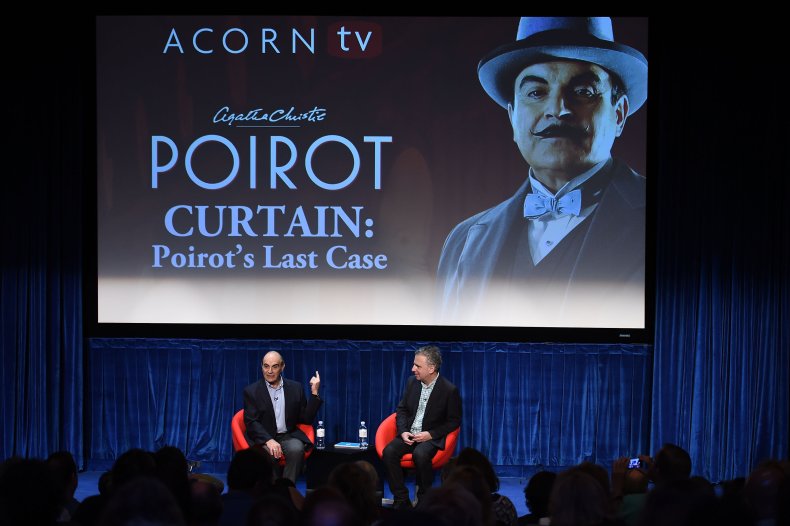 25. 'Poirot'
- IMDb user rating: 8.6
- Years on the air: 1989–2013
Based on famed author Agatha Christie's whodunit stories, Poirot follows its titular character (David Suchet), a policeman from Belgium who now lives in London. He solves crimes as a private investigator, encountering different cases in each episode. Alongside his colleague Captain Hastings (Hugh Fraser) and sometimes partner Chief Inspector Japp (Philip Jackson), Poirot becomes a legend among men.
24. 'Peep Show'
- IMDb user rating: 8.6
- Years on the air: 2003–2015
Peep Show follows polar opposite friends living together in a small London flat. Jeremy Usborne (Robert Webb) is unemployed and directionless while Mark Corrigan (David Mitchell) is a loan manager with an odd personality. The show is known for using point-of-view shots, hence its name, to show action. In April 2019, Radio Times named it the 13th-greatest British sitcom.
23. 'Top Gear'
- IMDb user rating: 8.6
- Years on the air: 2002–present
Top Gear has a simple mission: to explore and review motor vehicles through a series of tests and challenges by its hosts. Episodes often include bombastic and at times humorous segments with a variety of guest stars. At one point, Top Gear was infamous for bringing various celebrities to do timed laps on courses; the show also introduced "The Stig," an anonymous and expert test driver. Since its launch, the has led to international versions in other countries, including China and the United States.
22. 'The Crown'
- IMDb user rating: 8.6
- Years on the air: 2016–present
This British Netflix series depicts the life of Queen Elizabeth II from her newlywed days with Prince Philip in 1947 through modern times. As expected, the show includes a fictional depiction of many well-known figures, including Winston Churchill and Princess Diana. This historical drama is adapted from The Audience, a 2013 stage play.
21. 'Doctor Who'
- IMDb user rating: 8.6
- Years on the air: 2005–present
This science-fiction, time-traveling series follows The Doctor, a wayward humanoid alien explorer from the Planet of Gallifrey. A Time Lord, he travels across time and space in his spaceship, the TARDIS, to explore and save those in need, often with a rotating roster of human and alien companions in tow. Throughout the years, The Doctor's ability to regenerate—or change his physical appearance—has led to more than a dozen actors taking on the role. In 2017, the Guinness Book of World Records named Doctor Who the most prolific sci-fi series in terms of aired episodes ever.
You may also like: 100 Best Western Films of All Time, According to Critics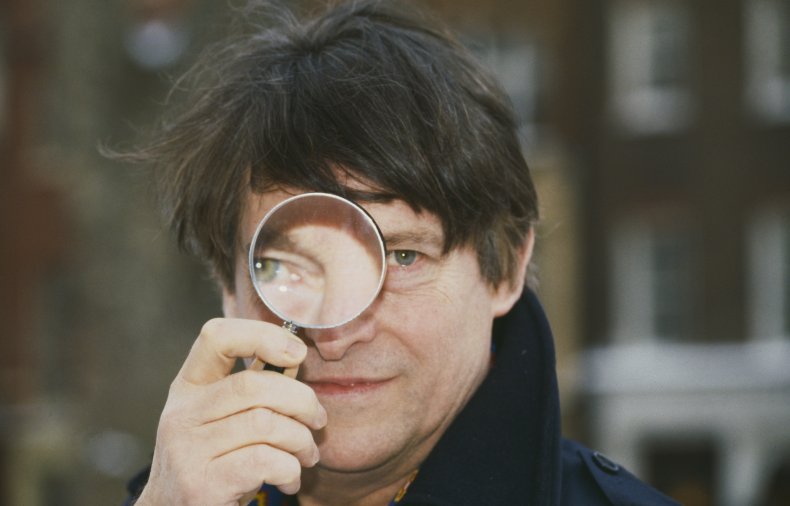 20. 'The Case-Book of Sherlock Holmes'
- IMDb user rating: 8.7
- Years on the air: 1991–1993
The famed detective and his sharp and loyal sidekick Dr. Watson solve a slew of mysteries in this series. The cases and clients vary as Holmes and Watson traverse the streets, leaning on the former's incredible brilliance to deduce situations. The series adapts a majority of the Sherlock Holmes author Sir Arthur Conan Doyle's short stories.
19. 'Mind Your Language'
- IMDb user rating: 8.7
- Years on the air: 1977–1986
Mr. Brown (Barry Evans) is a London teacher who ends up with a group of foreign students at an adult education college. He teaches them the English language and about England's culture. The students often lean into cultural stereotypes for Chinese and French people, among others.
18. 'The Return of Sherlock Holmes'
- IMDb user rating: 8.7
- Years on the air: 1986–1988
Sherlock and Watson are back again for a new slate of mysteries to solve. Holmes comes back seemingly from the dead and is more eccentric, yet sharper, than ever. In his absence, Watson has been through his share of changes as well.
17. 'The Adventures of Sherlock Holmes'
- IMDb user rating: 8.7
- Years on the air: 1984–1985
Jeremy Brett takes on Sherlock Holmes, the famous consulting detective, as he uses a plethora of specialized knowledge and keen awareness to deduce mysteries. Of course, Dr. Watson, played by David Burke, is his trusty colleague and roommate who is along for a string of adventures and cases.
16. 'The Thick of It'
- IMDb user rating: 8.7
- Years on the air: 2005–2012
This comedy series takes a look into a host of characters in the British government. Party spin doctors, politicians, and more go through their share of conflict as they try to gain the upper hand. The show's primary character Malcolm Tucker is a powerful and rather scary director of communications who loves to curse. He is portrayed by Peter Capaldi, who later went on to star in Doctor Who as The Doctor.
You may also like: The best streaming services for sports in 2021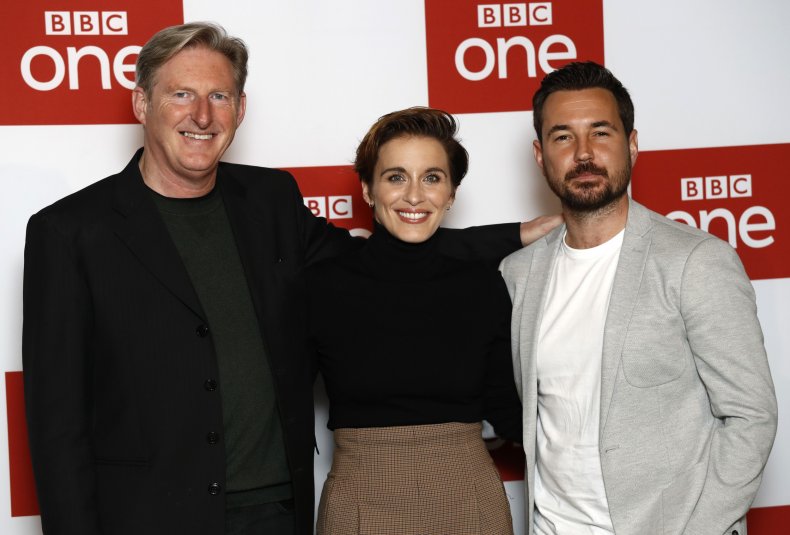 15. 'Line of Duty'
- IMDb user rating: 8.7
- Years on the air: 2012–present
Det. Steven Arnott (Martin Compston) is a former firearms officer who gets transferred to a new anti-corruption unit because he did not cover up an unjust shooting by his team. His new partner Kate Fleming, played by Vicky McClure, helps him uncover corrupt inner workings within the police force. The long-running series continues to peel back the layers on aspects of the organization.
14. 'Ted Lasso'
- IMDb user rating: 8.7
- Years on the air: 2020–present
"Ted Lasso" stars Jason Sudeikis as the titular character, an American college football coach who led a team to an NCAA championship. Lasso is recruited to coach AFC Richmond, an English association football team. Of course, the humor in this situation stems from the difference between football in America and football, aka soccer, in other countries.
13. 'The Grand Tour'
- IMDb user rating: 8.7
- Years on the air: 2016–present
Similar to Top Gear—and sharing a few of its hosts—this series is all about cars with reviews, races, challenges and guests. The hosts test a variety of cars on tracks and get into different hijinks with fun, and often risky, challenges. The Grand Tour, an Amazon Prime series, is watched by people in countries around the world.
12. 'Fawlty Towers'
- IMDb user rating: 8.7
- Years on the air: 1975–1979
Cranky hotel manager Basil Fawlty (John Cleese) and his wife Sybil (Prunella Scales) get into all sorts of interesting and comedic situations alongside their employees. Fawlty wants to make the place a bit more highbrow, but things never seem to go right, causing him to fly off the rails in anger. Cleese is also the creator and writer of the series.
11. 'Fleabag'
- IMDb user rating: 8.7
- Years on the air: 2016–2019
Phoebe Waller-Bridge anchors this dark series as Fleabag, a woman with no filter who is much deeper than her surface-level wit. She's dealing with her share of grief and emotional turmoil as she pushes others away and tries to improve her life. Fleabag often breaks the fourth wall, speaking directly to the viewer to make commentary and provide context.
You may also like: 15 Controversial Oscar Wins—and How They've Aged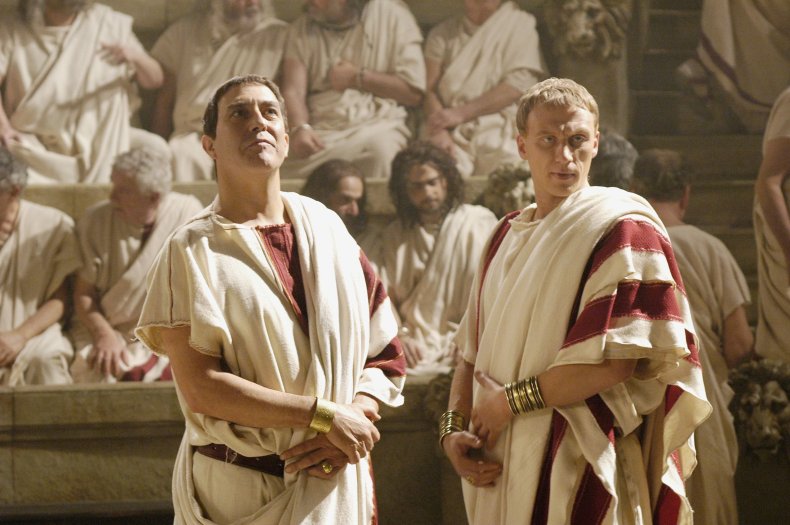 10. 'Rome'
- IMDb user rating: 8.7
- Years on the air: 2005–2007
Rome takes place during the 1st century B.C. during Rome's move toward becoming an empire. There are many characters in this series, but the main two, Lucius and Titus, played by Kevin McKidd and Ray Stevenson respectively, are Roman soldiers. The series examines members of high society through their own perspectives.
9. 'Downton Abbey'
- IMDb user rating: 8.7
- Years on the air: 2010–2015
This historical drama takes place in the 1910s and 1920s, looking at life through the rich Crawley family. They live in Downtown Abbey, a lush Yorkshire estate, and have a series of events that happen to and around them through the course of the series. Real-life events during that time period, including the Titanic's sinking and World War I, are a part of the series.
8. 'Blackadder Goes Forth'
- IMDb user rating: 8.8
- Years on the air: 1989
This wartime show follows several military men, including the titular character Capt. Blackadder (Rowan Atkinson) as they navigate their situation. They are literally in the trenches of World War I with the British Army to Blackadder's dismay. He aims to escape, but of course, it never works out according to plan in this black comedy.
7. 'Monty Python's Flying Circus'
- IMDb user rating: 8.8
- Years on the air: 1969–1974
Comedy collective Monty Python play out different absurd and risque situations on their sketch comedy series. The group plays a wide range of characters in a live-action format, often making observations about life or poking fun at certain archetypes. Several characters, like the It's man and Pepper Pots, make recurring appearances on the show.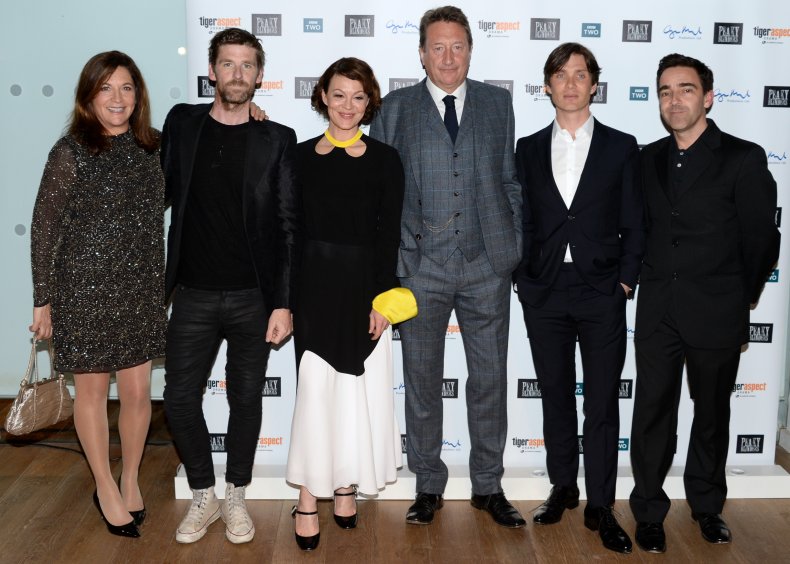 6. 'Peaky Blinders'
- IMDb user rating: 8.8
- Years on the air: 2013–present
Peaky Blinders chronicles the exploits of the Shelby family, a gangster collective in Birmingham, England, after the end of World War I. Members of the family, including crime boss Tommy Shelby, played by Cillian Murphy, drive much of its narrative. The title gang is actually based on a street gang that wore sharp clothing and participated in robberies, gambling, and more.
5. 'Black Mirror'
- IMDb user rating: 8.8
- Years on the air: 2011–present
A sci-fi anthology series widely seen as The Twilight Zone of today, Black Mirror takes a bleak look at the modern world. It often makes larger commentary about the harm of technology, specifically humanity's unhealthy preoccupation with it. The series' loyal following and popularity has led to books and board games in its honor.
4. 'Only Fools and Horses'
- IMDb user rating: 8.9
- Years on the air: 1981–2003
Derek "Del Boy" Trotter (David Jason) and his younger sibling Rodney Trotter (Nicholas Lyndhurst) are on a constant yet failing quest to get rich quickly in this sitcom. Derek is a "fly" trader living in London with Rodney and their grandfather. They are close and sometimes a bit too idealistic, leading to some hilarious schemes to get more cash.
3. 'Taskmaster'
- IMDb user rating: 9
- Years on the air: 2015–present
Taskmaster is a game show featuring different sets of comedian challengers. They go head to head in silly challenges in hopes of regaining an item they willingly forfeited. The contestants do a series of different things at a quick rate, from videos to singing and more.
2. 'Sherlock'
- IMDb user rating: 9.1
- Years on the air: 2010–2017
Benedict Cumberbatch takes on the famous Sherlock Holmes in this wildly popular take on the classic detective stories. The series brings the famous Victorian-era character into the modern world, where he solves cases with his trusted friend and roommate Dr. John Watson (Martin Freeman). The series comes from the minds of Steven Moffat and Mark Gattis, both of Doctor Who fame.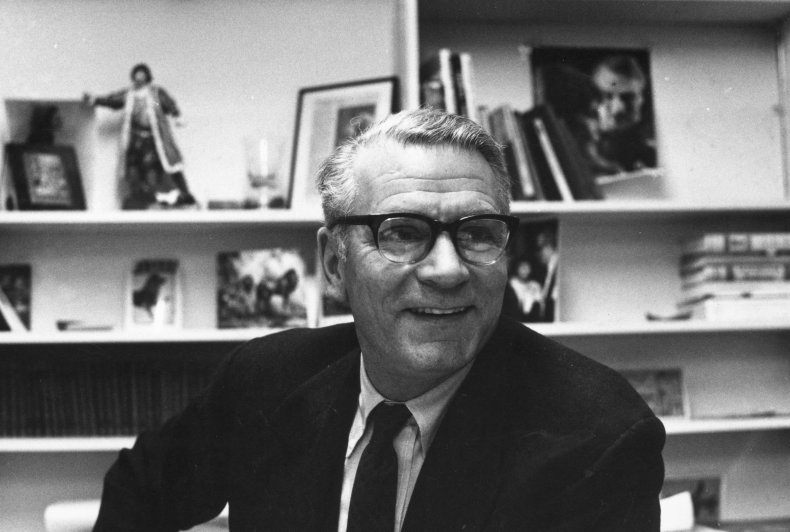 1. 'The World at War'
- IMDb user rating: 9.2
- Years on the air: 1973–1974
World War II gets a thorough examination throughout this lengthy docuseries. Laurence Oliver narrates the action, which features interviews from military personnel, civilians, and more as they recount the events of this violent war. The documentary was accompanied by a book of the same name by Mark Arnold-Forster.
You may also like: 50 Best 30-minute Shows You Can Watch Right Now