25 Movies That Take Place in a Single Location
You don't always have to include sweeping vistas or globe-trotting drama to make a great movie. In fact, many of cinema's greatest masterpieces unfold in one location or small area. There's even an industry term for such a movie: a chamber film. Such masterworks can examine intimate family drama (like estranged relationships in Autumn Sonata or grieving in Still Walking).
In more sinister cases, these locations can create massive tension as possible murder sites (such as Jigsaw's traps in Saw or the view out Jimmy Stewart's apartment window in Rear Window). And in others, limiting locations is just a matter of budgeting.
To celebrate this subgenre of sorts, Stacker scoured film history and created a list of movies spanning countries, decades, and genres that take place either in a single location or a general area (like the island on which The Lighthouse unfolds, or the remote forest mansion of Alex Garland's twisty sci-fi film Ex Machina). The movies here are ranked by IMDb user rating, with ties broken by the number of votes each received. In order to qualify, a film had to have at least 5,000 votes.
Keep reading to see if any of your favorite stories made the cut, and to find out which single-location flicks are the best of the best.
You may also like: Best Picture Winner From the Year You were Born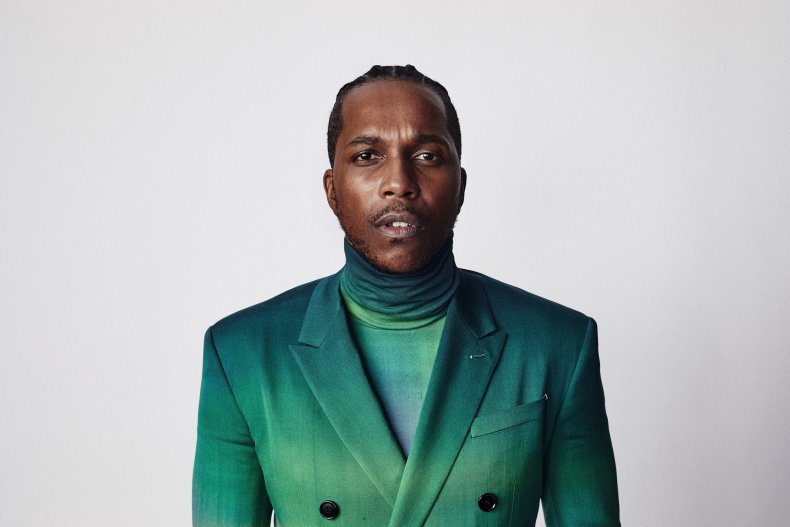 25. 'One Night in Miami...' (2020)
- Director: Regina King
- IMDb user rating: 7.1
- Metascore: 83
- Runtime: 114 minutes
Acclaimed actress Regina King's feature directorial debut is a fictionalized account of the Feb. 25, 1964 meeting of civil rights figures Jim Brown (Aldis Hodge), Malcolm X (Kingsley Ben-Adir), Muhammad Ali (Eli Goree), and Sam Cooke (Leslie Odom Jr.) at Miami's Hampton house, following Ali's defeat of fellow boxer Sonny Liston. Based on Kemp Powers' 2013 play of the same name, King's film was nominated for three Academy Awards, including Best Adapted Screenplay and Best Supporting Actor for Odom Jr.
24. 'Tape' (2001)
- Director: Richard Linklater
- IMDb user rating: 7.2
- Metascore: 71
- Runtime: 86 minutes
Adapted from Stephen Belber's 1999 play, Tape unfolds within a hotel room as three former high school classmates (Ethan Hawke, Uma Thurman, and Robert Sean Leonard) meet and rehash buried trauma and drama from their adolescent years. Celebrated film critic Roger Ebert gave Linklater's movie 3.5 stars out of 4, writing "Tape made me believe that its events could happen to real people more or less as they appear on the screen, and that is its most difficult accomplishment."
23. 'The Lighthouse' (2019)
- Director: Robert Eggers
- IMDb user rating: 7.5
- Metascore: 83
- Runtime: 109 minutes
In this spooky period piece, two men played by Robert Pattinson and Willem Dafoe take a remote lighthouse keeper job and begin to lose their grip on reality as a tense conflict begins to form between them. The film has been praised for its hard-to-pin-down genre, with Variety critic Owen Gleiberman writing, "You may feel in your bones that you're watching a supernatural shocker [...] Are we seeing a slice of survival, a horror film, or a study in slow-brewing mutual insanity?"
22. 'Funny Games' (1997)
- Director: Michael Haneke
- IMDb user rating: 7.6
- Metascore: 69
- Runtime: 108 minutes
This Austrian thriller follows two men called Paul (Arno Frisch) and Peter (Frank Giering), who take a local family hostage and make them take part in life-or-death, excruciating games. The film often messes with viewers' sense of reality, as Paul regularly breaks the fourth wall and seemingly speaks directly to the audience.
21. 'Saw' (2004)
- Director: James Wan
- IMDb user rating: 7.6
- Metascore: 46
- Runtime: 103 minutes
Saw opens as two men (Cary Elwes and co-writer Leigh Whannell) wake up chained in an underground bathroom and try to discover what's happening to them after their captor threatens them with death. San Francisco Chronicle's Carla Meyer noted that the movie "combined B-movie acting with a twisted mind-set and visual tricks." The film sparked a massive franchise—there are currently nine films in the Saw universe.
You may also like: 100 Best Western Films of All Time, According to Critics
20. 'The Bitter Tears of Petra von Kant' (1972)
- Director: Rainer Werner Fassbinder
- IMDb user rating: 7.7
- Metascore: data not available
- Runtime: 124 minutes
This landmark European film is based on Fassbinder's play of the same name, and follows two German women (Hanna Schygulla and Irm Hermann) as they compete for the affections of self-absorbed fashion designer Petra (Margit Carstensen). The entire story unfolds within Petra's apartment, and the erotic codependency's influence in recent films like Clouds of Sils Maria and 2015's The Duke of Burgundy is notable.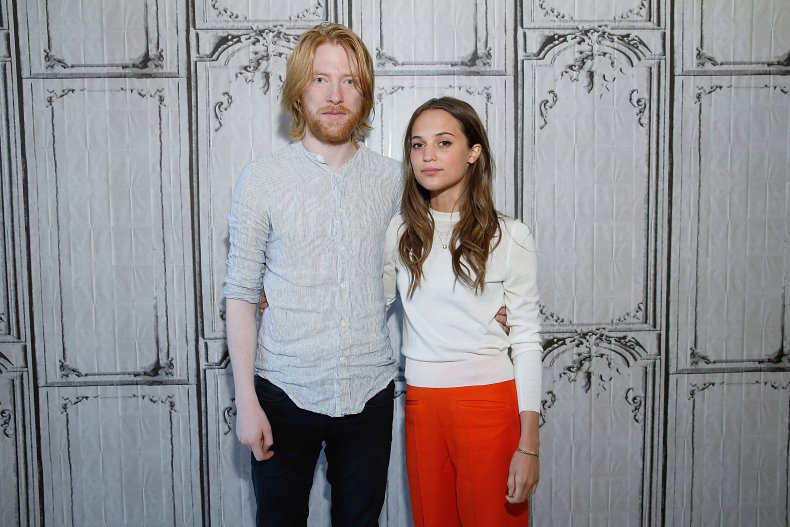 19. 'Ex Machina' (2014)
- Director: Alex Garland
- IMDb user rating: 7.7
- Metascore: 78
- Runtime: 108 minutes
This sci-fi film follows a programmer named Caleb (Domhnall Gleeson) as he wins a contest to travel to his brilliant CEO Nathan's (Oscar Isaac) remote home and learns he's been sent to help evaluate a highly advanced, humanistic robot. It became the first film from distribution company A24 to win an Oscar (for Best Visual Effects), and contains thought-provoking explorations of how sexuality, gender, and ego intersect with burgeoning technology.
18. 'My Dinner with Andre' (1981)
- Director: Louis Malle
- IMDb user rating: 7.8
- Metascore: 83
- Runtime: 110 minutes
The dramedy My Dinner with Andre stars Andre Gregory and Wallace Shawn as loosely fictionalized versions of themselves. The entire story follows the two friends as they reunite at Manhattan's Café des Artistes and realize their worldviews and philosophies on art have drastically changed since they last saw each other.
17. 'Last Year at Marienbad' (1961)
- Director: Alain Resnais
- IMDb user rating: 7.8
- Metascore: data not available
- Runtime: 94 minutes
In the avant-garde classic Last Year at Marienbad, a man visiting a strange, isolated luxury hotel becomes convinced he and another guest contemplated an affair the year before. The film's timeline is fluid, calling into question whether the two previously met at all. It was a topic of cinematic controversy upon its release, with some praising its sophisticated surrealism and others claiming it was incomprehensible.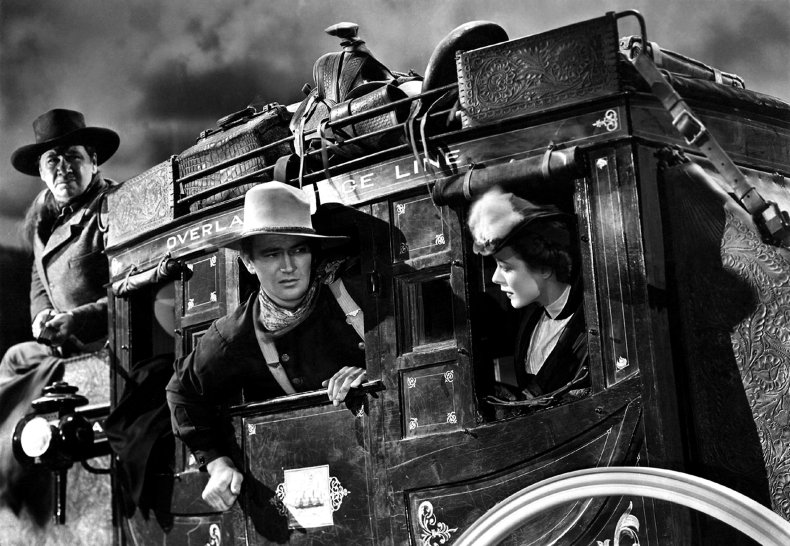 16. 'Stagecoach' (1939)
- Director: John Ford
- IMDb user rating: 7.8
- Metascore: 93
- Runtime: 96 minutes
John Wayne had his role in this breakout Western, which follows strangers riding across Apache territory and sharing a stagecoach. The movie has been hailed as one of the best in its genre and of all time, with Orson Welles citing it as a major inspiration for Citizen Kane. The film has since been criticized for its racist depictions of Native Americans.
You may also like: 100 Best Dramas of All Time
15. 'Still Walking' (2008)
- Director: Hirokazu Koreeda
- IMDb user rating: 7.9
- Metascore: 89
- Runtime: 115 minutes
Still Walking unfolds as a Japanese family gathers for their annual mourning ritual for their late eldest son. Over the course of this ritual, further family drama and strife is revealed. The movie is a particularly celebrated Japanese film, with Sight & Sound's Trevor Johnston writing, "However one positions Still Walking in the firmament of Japan's cinematic achievements, one thing is for sure: it belongs up there with the masters."
14. 'The Man from Earth' (2007)
- Director: Richard Schenkman
- IMDb user rating: 7.9
- Metascore: data not available
- Runtime: 87 minutes
In The Man from Earth, university professor John Oldman (David Lee Smith) celebrates his retirement with colleagues at his home. In a twist, John claims he's actually a caveman who has lived for thousands of years.
13. 'A Raisin in the Sun' (1961)
- Director: Daniel Petrie
- IMDb user rating: 8.0
- Metascore: 87
- Runtime: 128 minutes
Adapted from Lorraine Hansberry's iconic 1959 play, A Raisin in the Sun takes place in the Younger family's apartment as they debate what a better life would look like while awaiting a handsome insurance payout following their father's death. The Criterion Collection praises it for capturing "the high stakes, shifting currents, and varieties of experience within Black life in midcentury America."
12. 'Who's Afraid of Virginia Woolf?' (1966)
- Director: Mike Nichols
- IMDb user rating: 8.0
- Metascore: 75
- Runtime: 131 minutes
In Mike Nichols' directorial debut, college professor George (Richard Burton) and his wife Martha (Elizabeth Taylor) air out their marital grievances in a dark game of Freudian psychology when they host a young couple for the evening. It also made history as one of the only movies nominated in every eligible category at the Oscars.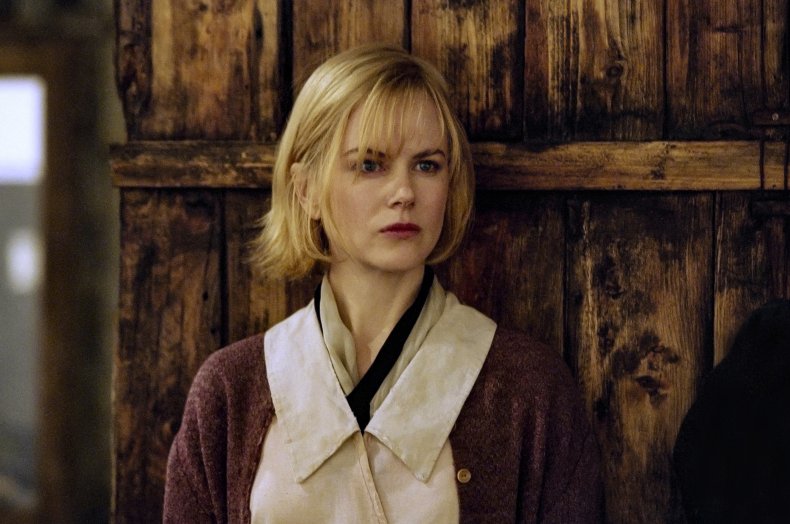 11. 'Dogville' (2003)
- Director: Lars von Trier
- IMDb user rating: 8.0
- Metascore: 60
- Runtime: 178 minutes
Nicole Kidman stars in Dogville as Grace, a woman who begins working in a small mountain town in exchange for refuge from the mob. Von Trier has described it as a film about how "evil can arise anywhere, as long as the situation is right."
You may also like: 100 Worst Action Movies of All Time
10. 'Dog Day Afternoon' (1975)
- Director: Sidney Lumet
- IMDb user rating: 8.0
- Metascore: 86
- Runtime: 125 minutes
In Dog Day Afternoon, an amateur criminal's (Al Pacino) attempted Brooklyn bank robbery soon turns into a disastrous hostage situation that's only intensified by an ensuing media frenzy. The film is partially inspired by an actual robbery committed by John Wojtowicz and won the Oscar for Best Original Screenplay.
9. 'The Exterminating Angel' (1962)
- Director: Luis Buñuel
- IMDb user rating: 8.1
- Metascore: data not available
- Runtime: 95 minutes
In this absurdist classic, wealthy guests at a dinner party grow increasingly animalistic when they realize they're unable to leave. It was later turned into a 2016 opera.
8. 'The Thing' (1982)
- Director: John Carpenter
- IMDb user rating: 8.1
- Metascore: 57
- Runtime: 109 minutes
This John Carpenter classic unfolds in a remote Antarctic research facility, where a shape-shifting alien begins picking off crew members one by one. It was adapted from the 1938 novella The Thing from Another World, and gained a cult following after being panned upon its initial release.
7. 'Autumn Sonata' (1978)
- Director: Ingmar Bergman
- IMDb user rating: 8.2
- Metascore: data not available
- Runtime: 99 minutes
Autumn Sonata brought together two great Bergmans: acclaimed director Ingmar Bergman, and iconic actress Ingrid Bergman. It unfolds within a celebrated pianist's home, as she and her estranged daughter reconnect and hash out the trauma that still lingers between them.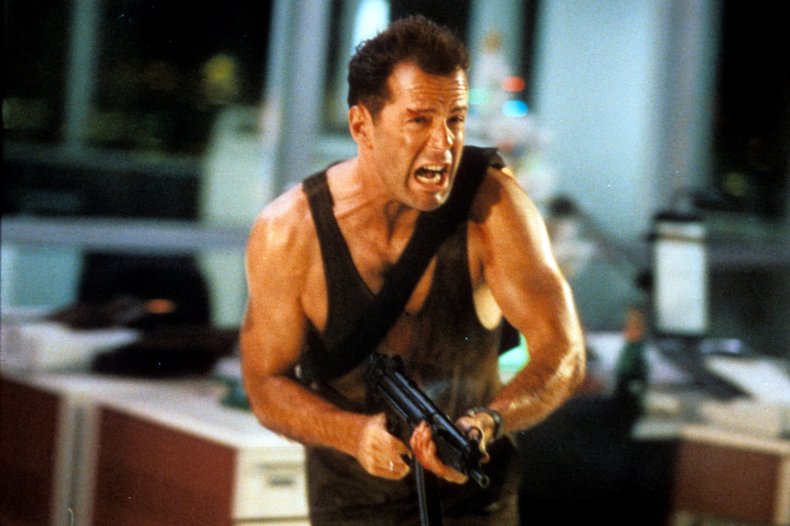 6. 'Die Hard' (1988)
- Director: John McTiernan
- IMDb user rating: 8.2
- Metascore: data not available
- Runtime: 132 minutes
In Die Hard, New York cop John (Bruce Willis) unexpectedly ends up in a terrorist situation while attending his estranged wife's (Holly Gennero) office Christmas party. The film sparked a sprawling franchise (including four subsequent sequels) and is now regarded as one of the best action films (and best Christmas films!) of all time.
You may also like: Every Golden Globes Best Drama Winner Since 1952
5. 'Das Boot' (1981)
- Director: Wolfgang Petersen
- IMDb user rating: 8.3
- Metascore: 86
- Runtime: 149 minutes
Das Boot unfolds on board a German submarine during World War II, as its crew become involved in the Battle of the Atlantic. Peterson has famously created multiple cuts of the film, from the director's cut to 2018's bonus feature-laden Das Boot Complete Edition.
4. 'Reservoir Dogs' (1992)
- Director: Quentin Tarantino
- IMDb user rating: 8.3
- Metascore: 79
- Runtime: 99 minutes
While Reservoir Dogs isn't Tarantino's first film, it was the one that established the iconic director as a breakout talent in Hollywood. It unfolds as several criminals embark on a diamond heist that goes terribly, and begin to suspect that one of their men is a police informant. Most of the film was shot inside a warehouse.
3. 'Rear Window' (1954)
- Director: Alfred Hitchcock
- IMDb user rating: 8.4
- Metascore: 100
- Runtime: 112 minutes
In this Hitchcock masterwork, a New York photographer (Jimmy Stewart) who's confined to his apartment and spends his days watching the neighbors becomes convinced one of them has committed murder. A hallmark of the thriller genre, some of the movie's events were even inspired by real murder cases.
2. 'Alien' (1979)
- Director: Ridley Scott
- IMDb user rating: 8.4
- Metascore: 89
- Runtime: 117 minutes
Most of Alien takes place aboard a commercial spacecraft, as a dangerous alien life form joins the crew and begins picking them off as it grows rapidly. Widely considered one of the best sci-fi films in history, Alien is bolstered by an unforgettable turn from Sigourney Weaver as protagonist and final girl Ellen Ripley.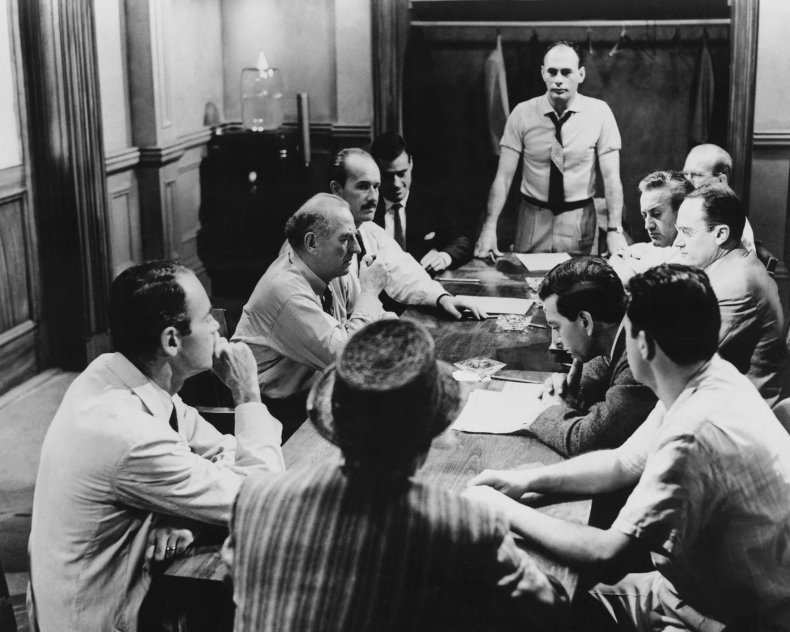 1. '12 Angry Men' (1957)
- Director: Sidney Lumet
- IMDb user rating: 9.0
- Metascore: 96
- Runtime: 96 minutes
12 Angry Men unfolds in a courtroom, as what seems like a simple case condemning a guilty murderer turns into a heated debate about justice and personal biases. The American Film Institute named it the second-best courtroom drama movie in history, ranking just behind To Kill a Mockingbird.
You may also like: 50 Best 30-Minute Shows You Can Watch Right Now