Larry King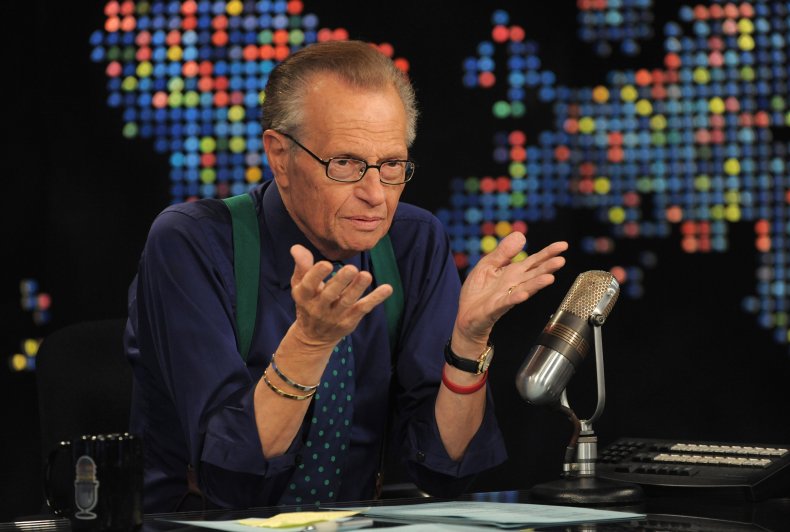 A true doyenne of late night TV.
Brooklyn-born King's Larry King Live ran on CNN from 1985 to 2010. During his long career, he hosted more than 50,000 interviews, and was the recipient of two Peabodys, an Emmy and 10 Cable ACE Awards.
A cancer survivor, he was hospitalized with COVID-19 shortly before his death and died on January 23, at the age of 87.
Phil Spector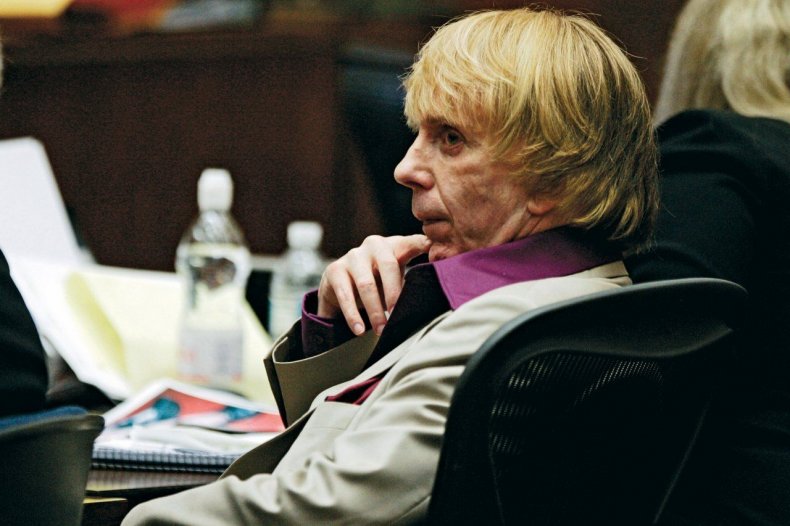 Record producer Spencer, known for his innovative recording practices, died on January 16 aged 81 while serving a prison sentence for murder of actress Lana Clarkson.
He became on of the most influential figures in pop music in the 1960s. In his twenties he was already creating records that elevated pop singles to an art form, with writer Tom Wolfe describing him in 1964 as "the first tycoon of teen."
But his fame turned to infamy when in 2009, he was sentenced to 19 years in prison for the 2003 murder of Clarkson at his Los Angeles mansion.
Dustin Diamond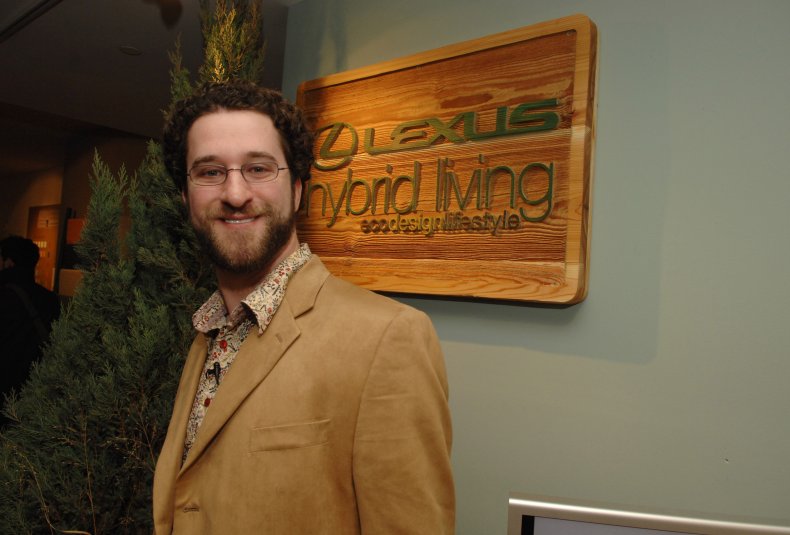 Actor Diamond, who played beloved sitcom character Screech on Saved By the Bell, died of cancer, aged 44, on February 1.
He was initially cast as Screech in Disney Channel show Good Morning Miss Bliss in 1988, before—after just one season—the show was revamped as Saved by the Bell on NBC.
It became a long-running hit franchise and Dustin continued to play the character until 2000, when he was 23. After the show ended, the actor appeared in reality shows including Celebrity Fit Club and Celebrity Boxing 2.
Christopher Plummer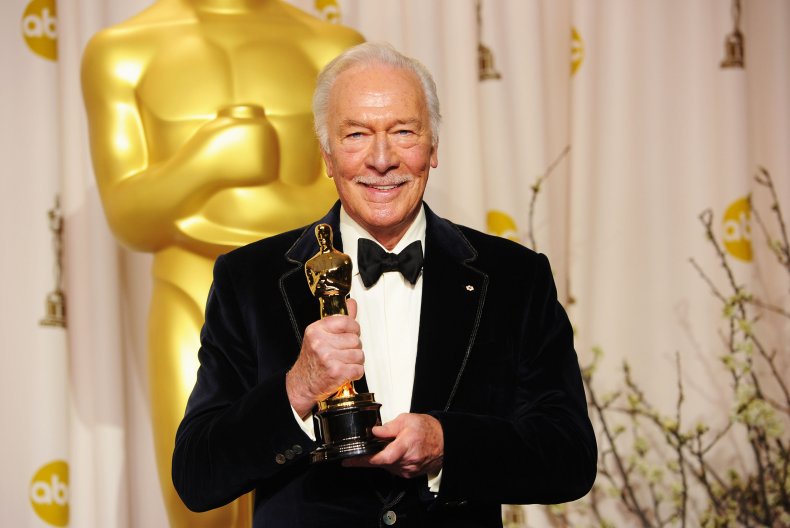 The Canadian actor, best known for his performance as Captain Von Trapp in The Sound of Music (1965), passed away at home on February 5. He was 91.
The Oscar-winner publicly despised that role until softening his views in his autobiography In Spite of Me (2008).
He also starred in Murder by Decree (1979), A Beautiful Mind (2001), The Last Station (2009), Beginners (2010), and All the Money in the World (2017), among many other outstanding performances.
Mary Wilson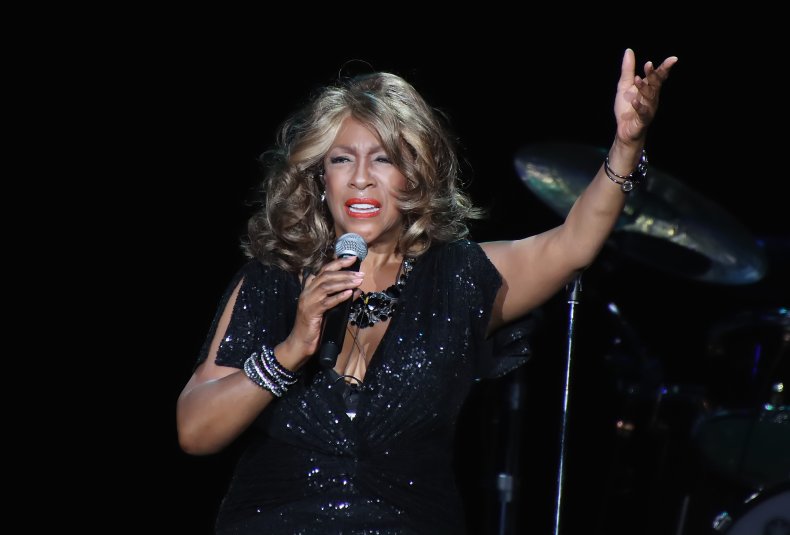 Singer Mary Wilson achieved worldwide fame as a co-founder of The Supremes, the best charting female group in the U.S. charts, and one of the best selling female groups of all-time.
She died in her sleep at 76 years of age in February. Only two days before her death, she had posted a video on her YouTube channel announcing she was releasing new solo material with Universal Music Group.
Larry McMurtry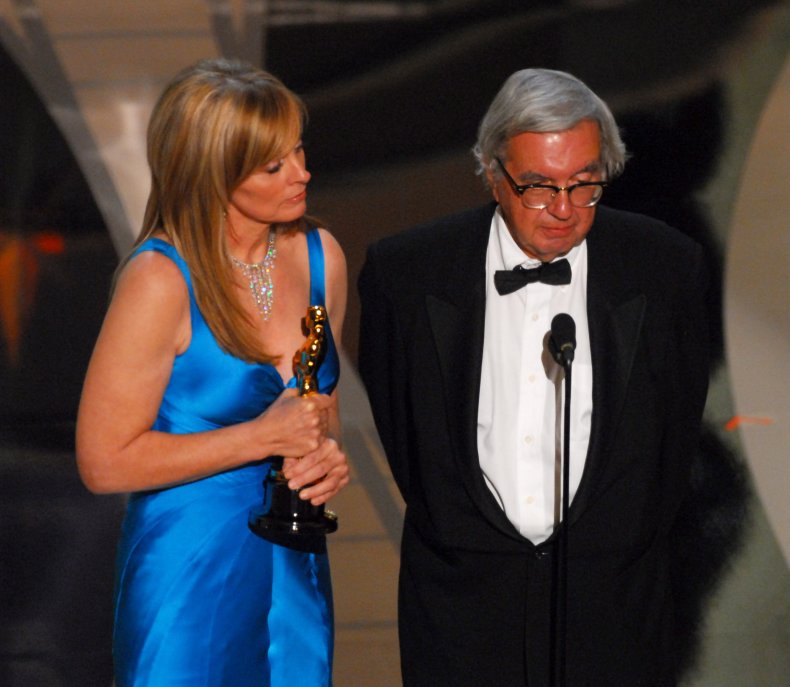 A best-selling Pulitzer Prize-winning novelist (for 1985's Lonesome Dove), and Academy Award-winning scriptwriter (for 2005's Brokeback Mountain), McMurtry died in March 2021 aged 84.
His work was usually set in either the Old West or contemporary Texas. His novels included Horseman (1961), Pass By (1962), The Last Picture Show (1966), and Terms of Endearment (1975), which were all later adapted into films.
Lonesome Dove, meanwhile, was adapted into a television miniseries that won 7 Emmy Awards.
In 2014 McMurtry received the National Humanities Medal.
Earl Simmons "DMX"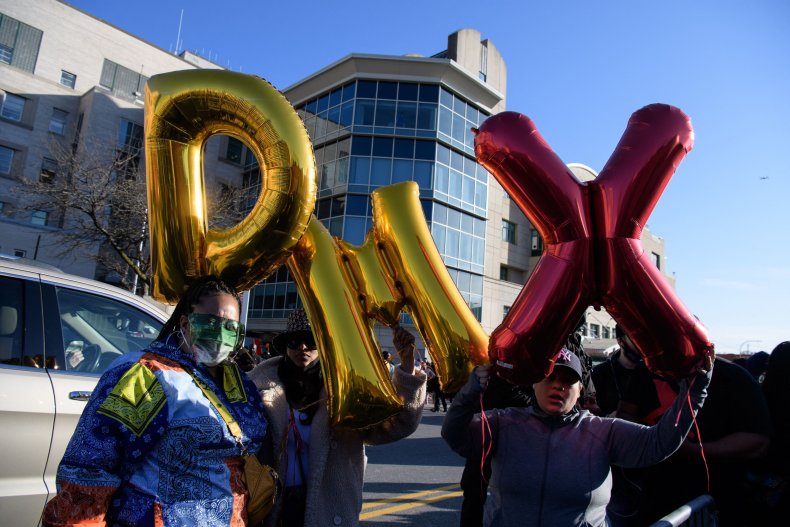 Earl Simmons, the rapper and actor known by his stage name DMX ("Dark Man X") died on April 9 aged 50, a week after he reportedly suffered an overdose.
His debut album It's Dark and Hell Is Hot released in 1998 received both critical acclaim and commercial success. His best-selling album was released a year later, ...And Then There Was X. In total he sold more than 74 million records.
Bernard "Bernie"

Madoff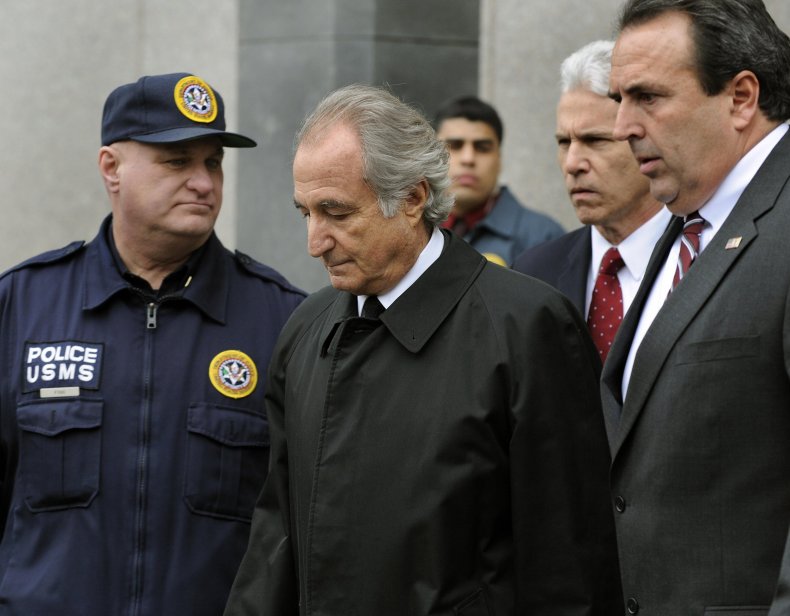 Madoff, a New York fraudster and financier, died in prison of natural causes aged 82.
Madoff, who founded penny stock brokerage in 1960 that eventually grew into Bernard L. Madoff Investment Securities, served as the company's chairman until his arrest in 2008.
A conman, he committed the largest fraud in U.S. history by running the largest Ponzi—or circular money—scheme ever, worth about $65 billion.
Walter Mondale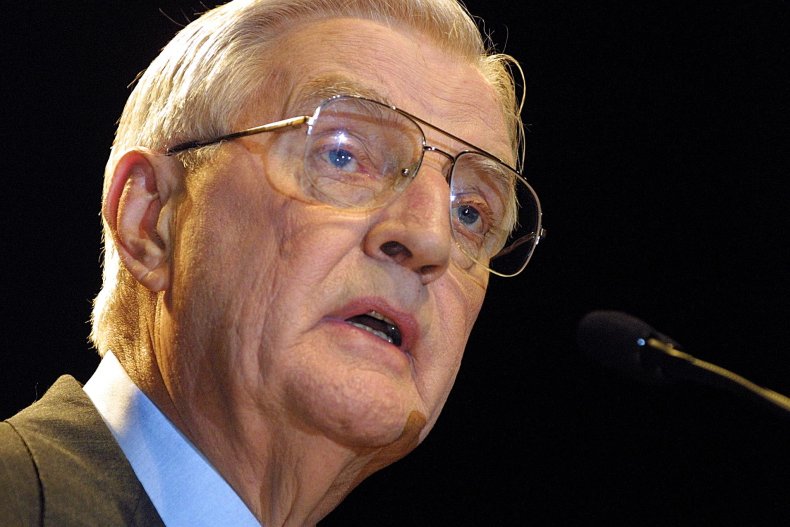 Mondale, a senator from Minnesota, served as vice president between 1977 and 1981 under President Jimmy Carter. Mondale died in April, aged 93.
In 1984, challenging the incumbent president, Ronald Reagan, he won only 13 of 538 electoral college votes, the largest defeat ever suffered by a Democratic presidential candidate.
Michael Collins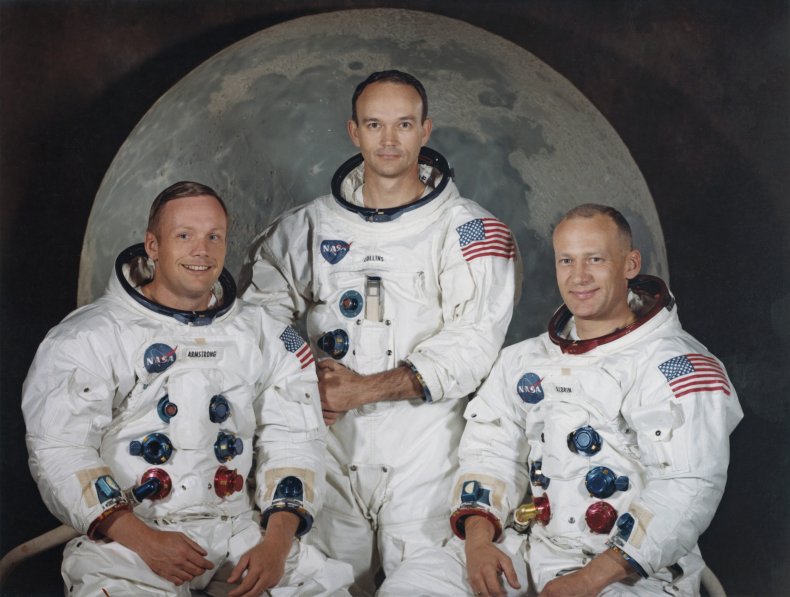 Astronaut Michael Collins is often known as "the loneliest man in history," having kept the Apollo 11 command module in orbit, while Neil Armstrong and Buzz Aldrin became the first humans to walk on the moon.
After his death aged 90 from cancer on April 28, NASA paid tribute to the former major general in the U.S. Air Force Reserves, in a statement.
"NASA mourns the loss of this accomplished pilot and astronaut, a friend of all who seek to push the envelope of human potential," it said. "Whether his work was behind the scenes or on full view, his legacy will always be as one of the leaders who took America's first steps into the cosmos. And his spirit will go with us as we venture toward farther horizons."
Eric Carle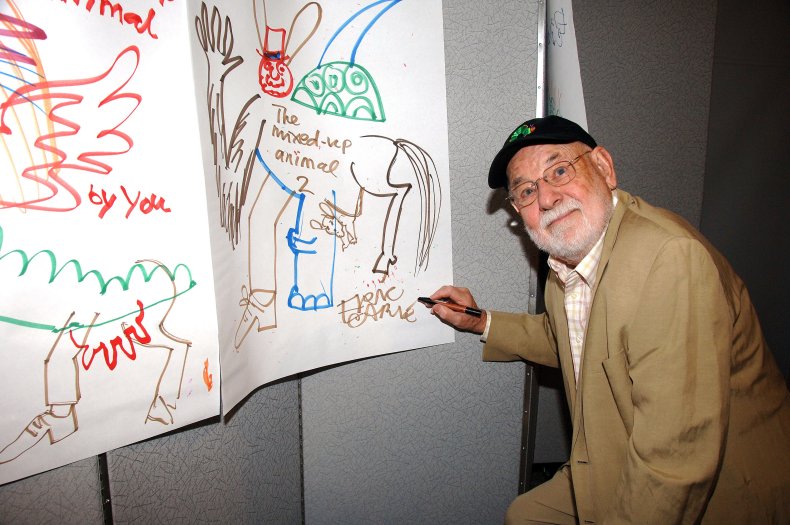 Illustrator, artist, and children's author, Eric Carle died of kidney failure aged 91 in May.
He was best known as the author-illustrator of The Very Hungry Caterpillar, a simple 16-page picture book that has sold more than 55 million copies around the world and has been translated into more than 66 languages.
Francis Lee Bailey
The celebrity criminal defense attorney died aged 87 on June 3.
He was well known for being a member of the legal "dream team" that defended O.J. Simpson and other high profile cases, including the trial of heiress Patricia Hearst and alleged Boston Strangler murderer, Albert DeSalvo.
His legal career halted when he was disbarred in Florida in 2001 and Massachusetts in 2002 over his handling of millions of dollars in stock owned by a convicted drug smuggler in 1994.
Donald Rumsfeld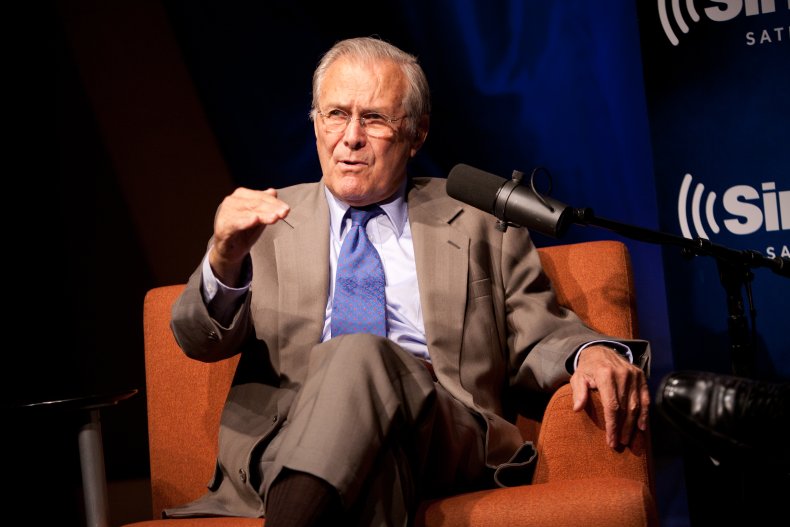 Donald Rumsfeld served as secretary of defense from 1975 to 1977 under president Gerald Ford, and again from 2001 to 2006 under President George W. Bush—making him both the youngest (at 43)and the oldest (at 74) defense secretary. He died in June aged 88.
Under President Bush, he led the military planning of the U.S. invasion of Afghanistan and the war in Iraq.
Rumsfeld was a three-term U.S. Congressman from Illinois, director of the Office of Economic Opportunity, U.S. Representative to NATO, and the White House Chief of Staff.
Jackie Mason
The Emmy and Tony Award-winning stand-up comedian, died in July aged 93.
During his six-decade career, he played sellout shows everywhere, writing and performing six one-man shows on Broadway.
His 1986 one-man show The World According to Me! won a Special Tony Award, an Outer Critics Circle Award, an Ace Award, an Emmy Award, and earned a Grammy nomination.
Mel Brooks called him "the greatest comedian of all time."
Markie Post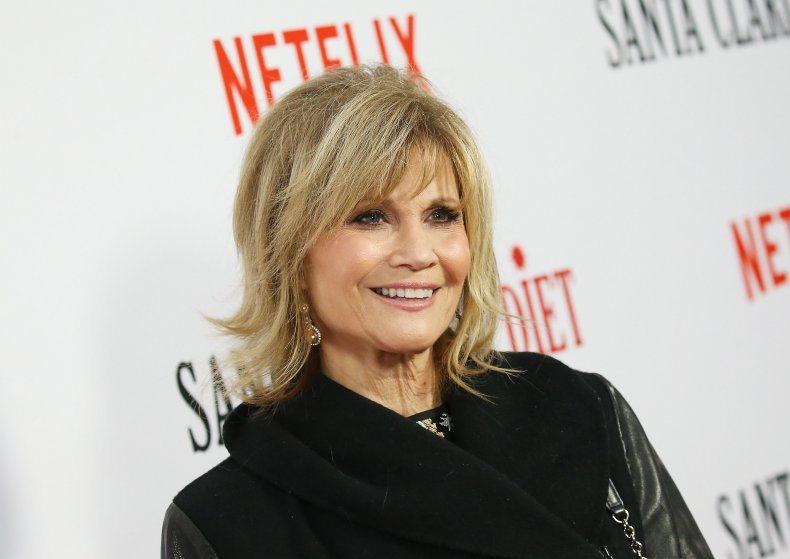 The actress and TV personality from Palo Alto, California, died of cancer in August. She was 70 years old.
She is best known for her roles in popular 1980's shows The Fall Guy and Night Court, 1990's show Hearts Afire, and for appearances in ABC's The Kids are Alright and Lifetime Movie.
She was also acclaimed for her role as the mother of Cameron Diaz's title character in 1998 comedy There's Something About Mary.
Willie Garson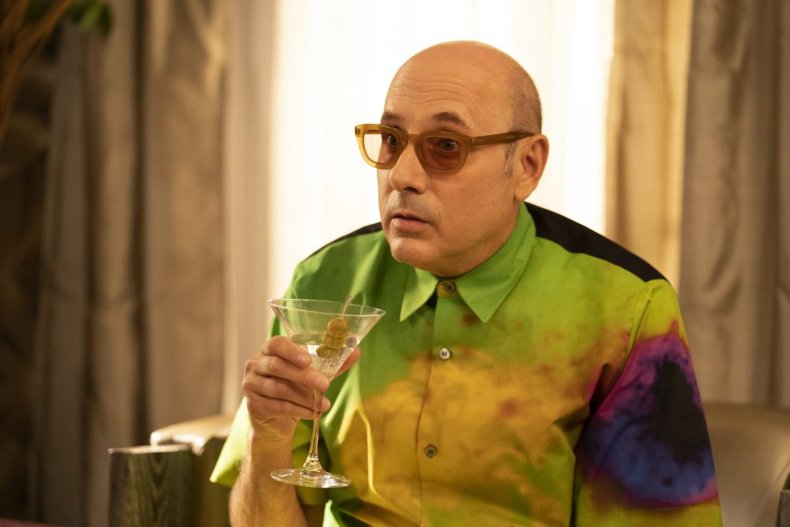 The actor known for his role on the Sex and the City television series and films, died due to pancreatic cancer in September. He was 57 years old.
In Sex and the City, Garson played Stanford Blatch, friend and confidant of Carrie Bradshaw (Sarah Jessica Parker), a role he reprised during his illness for the TV mini series And Just Like That...
He also appeared in more than 75 films and 300 TV episodes.
Among his most well-known roles were: Mozzie in the USA Network series White Collar from 2009 to 2014; Ralph in the 2005 romantic comedy Little Manhattan; Gerard Hirsch in the reboot of Hawaii Five-0; and Martin Lloyd in the sci-fi series Stargate SG-1.
Colin Powell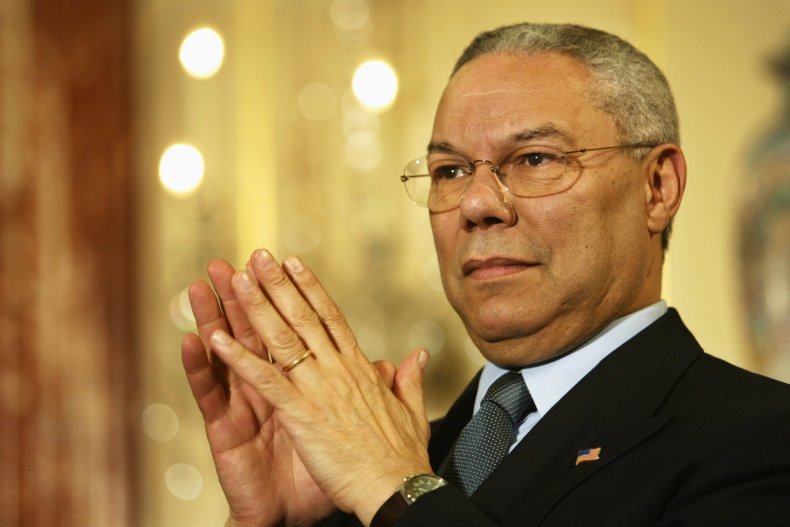 Colin Powell died aged 84 on October 18.
A groundbreaker, he was the first Black U.S. secretary of state, he also became the first Black national security adviser (during Ronald Reagan's presidency) and the youngest and first Black chairman of the Joint Chiefs of Staff (under President George H.W. Bush).
His reputation was seriously questioned after it was revealed he pushed faulty intelligence before the United Nations in 2003 to make the case for war in Iraq.
Stephen Sondheim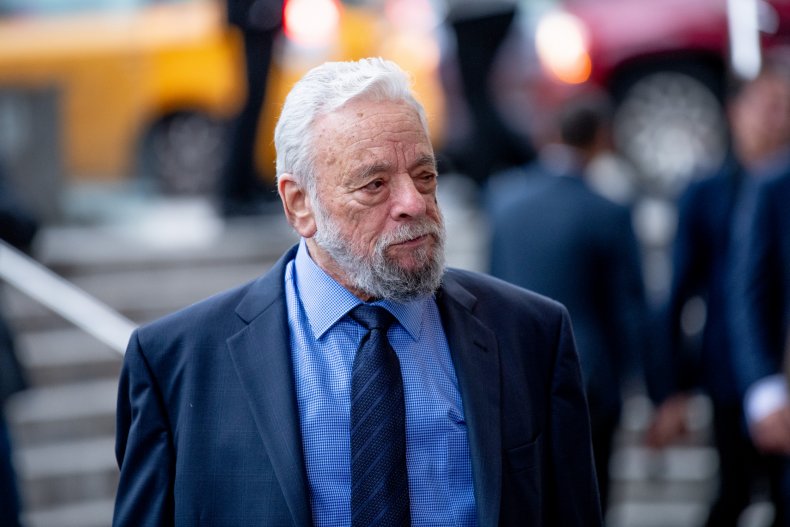 The theater composer and lyricist is considered the master craftsman of the American musical, and one of the most important figures in 20th-century musical theater. He died aged 91 in November.
In a career that lasted over 60 years, the Pulitzer Prize-winner created Broadway classics such as West Side Story, Gypsy, Sweeney Todd and Into the Woods, all of which also became hit movies.
Virgil Abloh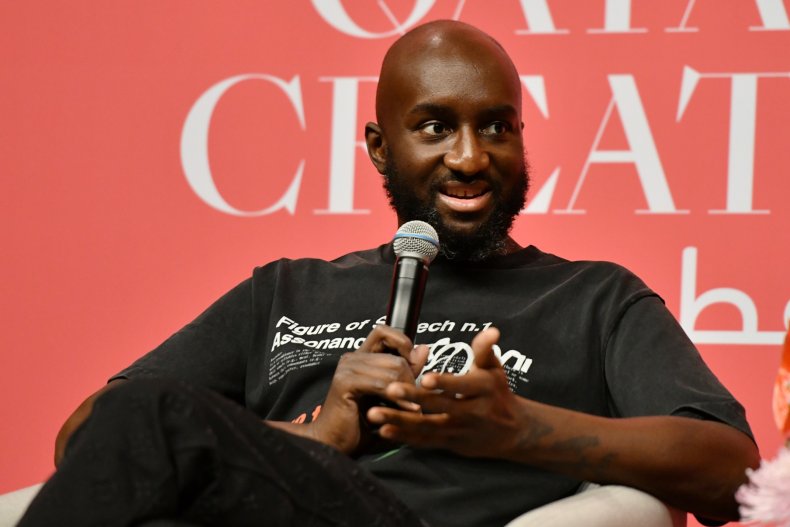 The artistic director of Louis Vuitton's menswear, and founder and CEO of fashion label Off-White, died from cardiac angiosarcoma, a form of cancer, aged 41 on November 28. He was also a prolific collaborator with outside brands from Nike to Evian.
Abloh studied civil engineering in Wisconsin and completed a master's in architecture at the Illinois Institute of Technology. Soon after graduating, he began a creative partnership with his friend Kanye West that lasted until his untimely death.
Darlene Hard
The American professional tennis player died in December following a brief illness. She wa 85.
Hard became a 21-time Grand Slam singles and doubles champion, a member of USA's inaugural Federation Cup-winning side and International Tennis Hall of Fame inductee.
A powerhouse in the late days of the amateur game, Hard won the US Championships singles title in 1960 and 1961 and the French Championships in 1960, reaching four further singles Grand Slam finals.
Anne Rice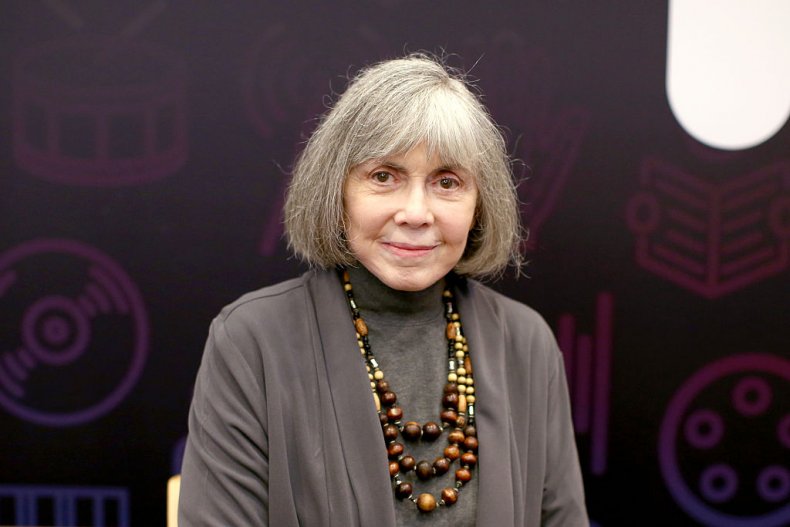 The author of gothic fiction, erotic and Christian literature, was best known for her series of novels The Vampire Chronicles.
Books from series were the subject of two film adaptations, Interview with the Vampire (1994) and Queen of the Damned (2002). She died in December, aged 80, of complications from a stroke.
Desmond Tutu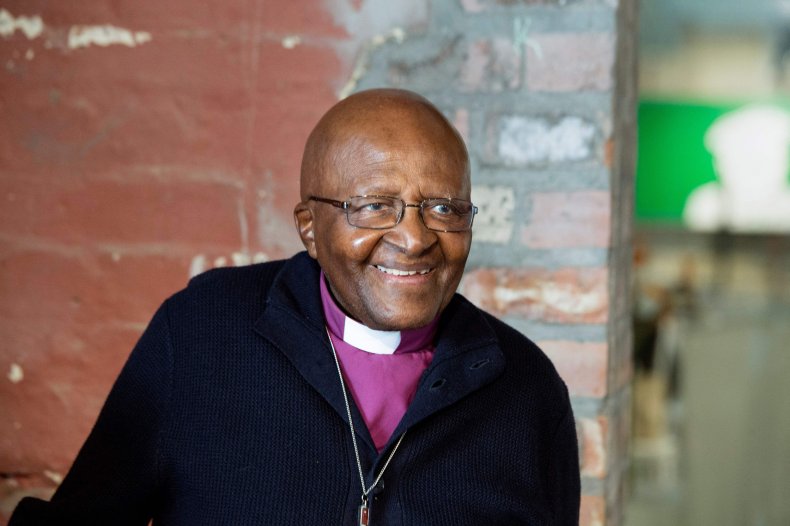 The South African Anglican bishop and human rights activist died in December aged 90.
In the 1970s, when South Africa was ruled by a racist system of apartheid, and black people needed special passes to walk into "white" neighbourhoods, the fierce Desmond Tutu, spoke out powerfully against it.
His leadership in the anti-apartheid fight, was recognised with a Nobel Peace Prize in 1984. Later, he was elected the Bishop of Johannesburg from 1985 to 1986 and then Archbishop of Cape Town from 1986 to 1996.
Nanci Griffith
The singer-songwriter from Texas, died in August aged 68 years due to cancer. During the 80s and early 90s she achieved the height of her fame for her appearances on the PBS music program "Austin City Limits".
She was the recipient of many awards during her career including the 1994 Grammy in the Contemporary Folk category for "Other Voices, Other Rooms", and the 2008 Lifetime Americana Trailblazer Award by the Americana Music Association.
John Madden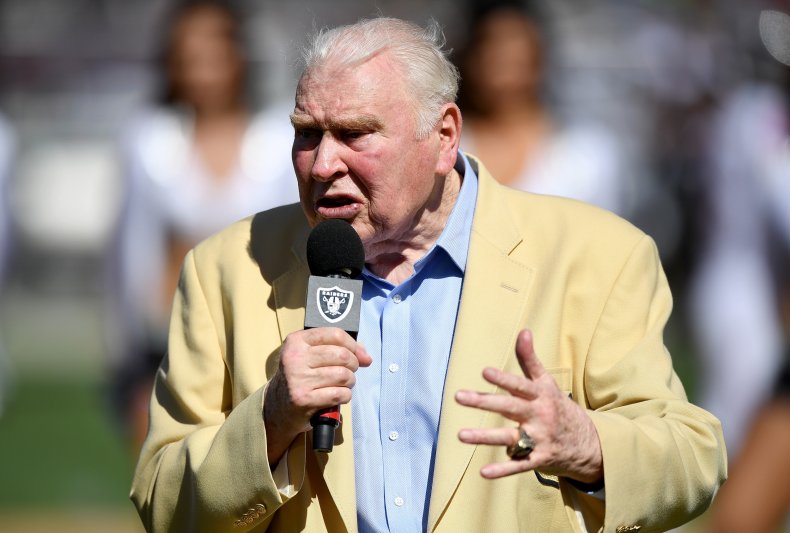 The legendary Super Bowl-winning football coach of the Raiders and sports commentator in the NFL died in December. He was 85 years old.
NFL Commissioner Roger Goodell said via statement, "Nobody loved football more than Coach. He was football."
"We all know him as the Hall of Fame coach of the Oakland Raiders and broadcaster who worked for every major network, but more than anything, he was a devoted husband, father and grandfather.
He added: "He was incredible sounding board to me and so many others. There will never be another John Madden, and we will forever be indebted to him for all he did to make football and the NFL what it is today".
Bob Dole
The politician and attorney died in December at 98.
A WWII hero who suffered life-threatening injuries during his service in the United States Army, Dole represented Kansas in the U.S Senate for almost 30 years between 1969 to 1996 and was the Republican presidential nominee in the 1996 election.
The Elizabeth Dole Foundation said after his death "he had served the United States of America faithfully for 79 years".
Betty White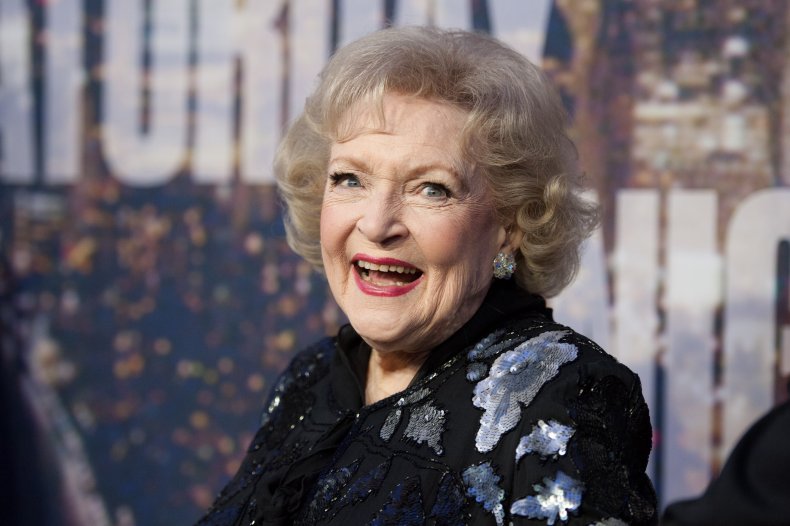 The actress and comedian Betty White, left this world on New Year's Eve and only 17 days before her 100th birthday.
Known as the "first lady of television," her first job was in 1939. In her long career she became a pioneer both in front and behind the camera.
The first woman to produce a television show in the United States, Life with Elizabeth, she also produced and starred in her own variety show, The Betty White Show, and was the first woman to be nominated for an Emmy award.
Her popular roles as an older woman in sitcoms such as The Golden Girls, The Mary Tyler Moore Show, and Hot in Cleveland made her a national icon.
President Joe Biden wrote on Twitter, "Betty White brought a smile to the lips of generations of Americans. She's a cultural icon who will be sorely missed".